Unique Winter Fashion Trends Make Their Way Through La Salle
Throughout the halls of La Salle students try their best to express their own styles while respecting the dress code. And with each winter season, new wardrobes and fashion styles make their way into our school.
Boots are an ever popular fashion trend that never seem to go out of style. Through the halls of La Salle one will find a variety of boot styles ranging from booties to knee-high boots. Often times girls like to pair boots with tall socks, ranging in pattern and color, that generally stick out about an inch or more above the boot.
Scarves are not only a necessity to winter wardrobes, but also to La Salle students. A variety of colorful scarves help to cover the collar bone when a student's shirt fails to do so. This is not only a popular trend for females, but throughout the La Salle halls you will also see a few males embracing the trend as they try to stay warm in the cold hallways.
Another increasingly popular trend for La Salle males is cuffing their pant legs which allows their socks to be seen. Some boys wear vibrant colored socks that stand out under the cuffs of their pants while others stick to safer colors that match their outfits.
With lower temperatures becoming more and more common this winter, students are layering up with their wardrobe. Long sleeved shirts and button ups are being worn under a cardigan and then the sleeves of both materials are cuffed, with the undermost layer becoming the primary layer of the cuff.
Collared shirts are also worn under sweaters so that the collar is still able to be seen from the top of the sweater. For a more casual appearance puffy vests are a must have. Underneath the vests students wear flannels or sweatshirts that provide warmth and comfort.
The shoe of choice for many guys and girls are Converse. The shoes are very versatile and can be worn as frequently or infrequently as people like without them ever adding too much or too little to an outfit. Birkenstocks, a popular summer shoe, are also popular in the winter when worn with appropriate socks.
There are so many different styles found throughout our school, from patterns like stripes, plaid, camo, floral and aztec to colors like cream, black, green and maroon. Students express themselves through their outfit choices and with the variety of styles present there remains constant sources of fashion inspiration in our halls.
About the Contributor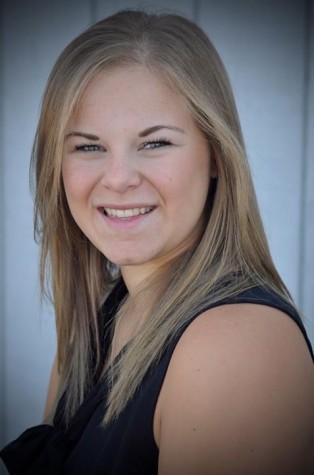 Natalie Saltares, Staff Reporter
Natalie Saltares is currently an editor for The Falconer. She is a senior at La Salle and has been a member of Journalism for two years. She is also a...