8 Shopping Tips To Set You Up For Success At The Thrift Store
For students at La Salle, going to the thrift store can be a new and beneficial way to shop. It allows consumers to find name brands at lower price points along with trendy and vintage clothing items that people typically don't already own. However, thrifting at second hand stores can sometimes be a challenge. With the insight of several students, here are the best tips for making superb purchases at thrift stores:
   1. Know Where to Shop
This is one of the most important steps when sifting through a thrift store. Different stores have unique deals and options, and having a favorite thrift store will help you find more clothing that is intriguing to you. According to a handful of students, Buffalo Exchange, Red White & Blue, Goodwill, and Salvation Army are a few of the prime thrift shops located within only a seven mile radius of La Salle. "My favorite thrift store is Buffalo Exchange because it has good deals, nice workers and there's a lot of good stuff," said freshman Colton Bottoms.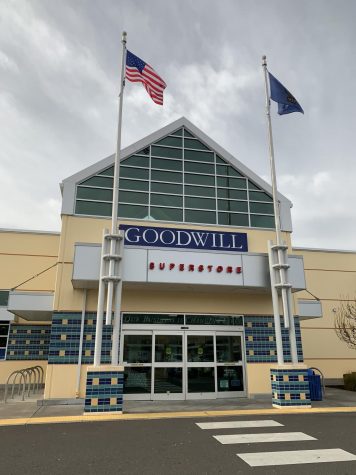 Carlie Weigel
 2. Bring a Friend
Stepping foot in a second hand store can be awfully overwhelming. If you have someone tag along, the store's setting will feel more comfortable and looking through different clothing items will be a more pleasurable activity. Whether it is your sibling or your best friend, having a companion to shop with is likely to improve your thrifting experience.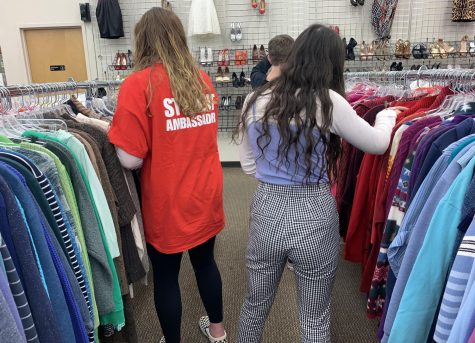 Carlie Weigel
   3. Sift Through Everything
Thrift shops are cluttered and items are commonly located in the wrong section of the store. If you pick through every clothing rack it is unlikely that you will miss out on a good find. However, if you do want to search up and down every aisle in the store, it will require a lengthy amount of time.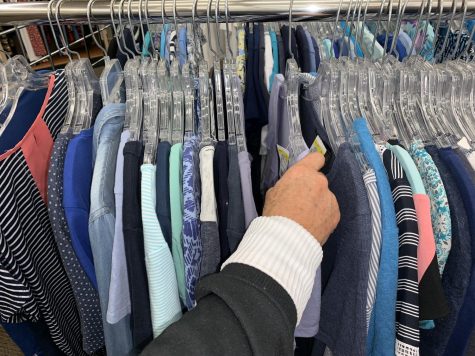 Carlie Weigel
   4. Always Check for Stains
It would be a debacle to find a stain on a clothing item after obtaining it, especially for those who resell the items they find. People often resell clothing items when they are name brand; however, this is not possible when clothing is extremely worn out. "I try not to buy stained or ripped clothing because they are harder to sell," said sophomore Robby Collman. It's best to avoid buying worn clothing because when reselling you can make up to double the the price you paid as long as the items are in good condition.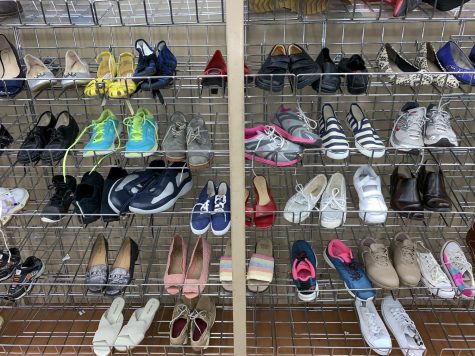 Carlie Weigel
   5. Try Clothing On
When you aren't sure how a piece of clothing might fit, then you should try the item on. This might seem obvious, but very often clothing looks better on your body compared to how you view it on the hanger. Trying items on will ensure that you cherish what you purchase, and will also prevent you from wasting money.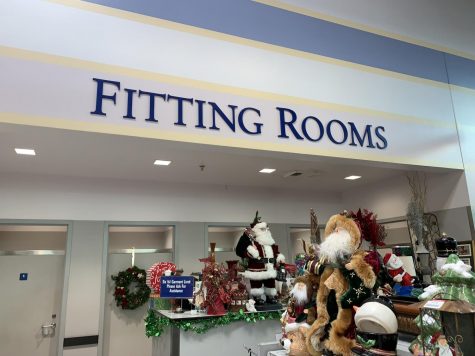 Carlie Weigel
   6. Search for Colors that Catch Your Eye
When at a sizable second hand store, searching for vibrant colors is a good way to begin shopping. This will prevent you from wasting time looking through colors that do not draw your attention. As a result, you will spend a much smaller amount of time in the store.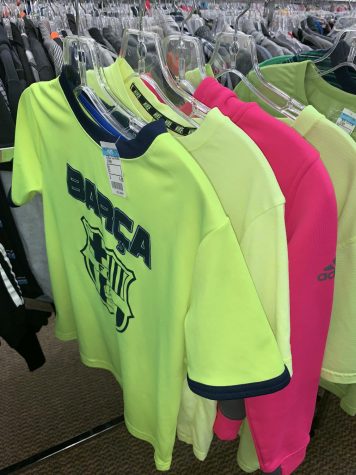 Carlie Weigel
   7. Ensure That the Price is Right
Most people shop at thrift stores in order to save money, which means it's important to double check that you're getting a good deal. Depending on the item, you can do this by researching the original price of an item and comparing it to the new price. Before checking out, verify that the items you want to purchase aren't too expensive, and that each item's price has been entered accurately at the register.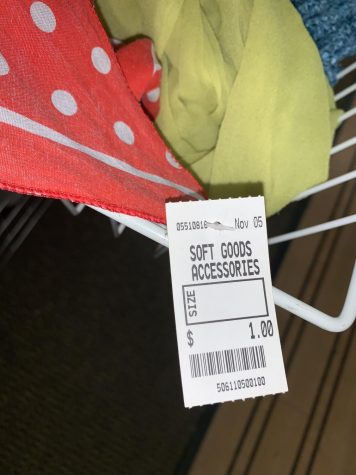 Carlie Weigel
   8. Look Through Every Section, No Matter Its Label
At the thrift store clothing is often sorted into the wrong departments, which is why you should shop in the mens, womens, and kids section. It is likely that each component of the store will have, at minimum, one item that grabs your attention. "[The mens section] is where I find some nice oversized t-shirts that you are allowed to wear within dress code," said sophomore Olivia Pisaneschi. Looking through all sections of the store makes it easier to find clothing items that do not break dress restrictions while still saving money.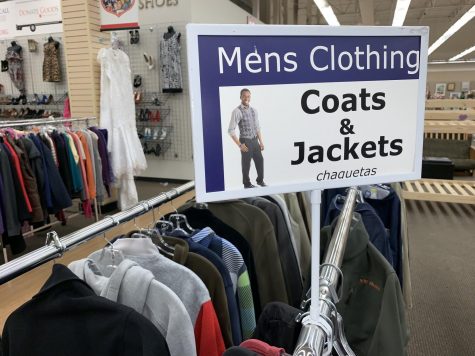 Carlie Weigel
"You aren't always going to find things that interest you or that you find cute," said junior Emily Niebergall. "It is a challenge sometimes, [but in the end] it's fun putting pieces of clothing together to make cool outfits."
About the Contributor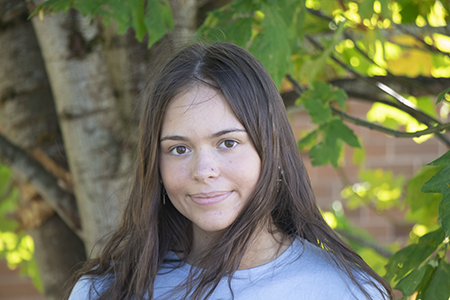 Carlie Weigel, Editor in Chief
Carlie is a senior at La Salle. She is the Vice President on Executive Council and a member of the National Honor Society. Outside of school, she loves...