About
The La Salle Falconer provides stories and news covering all aspects of life at La Salle Catholic College Preparatory, located in Milwaukie, Oregon.
We are a completely student-run publication of the Journalism and Advanced Journalism classes. Our priorities are to produce quality journalism from our perspective as students, and to shine a light on many different parts of La Salle that may not be known about by students or others in the La Salle community.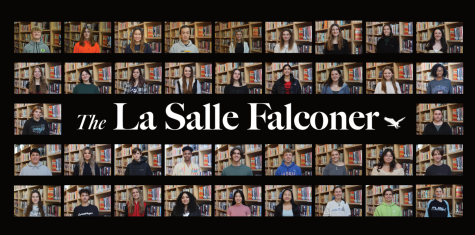 We want to hear from you! We are open to and care about your ideas and feedback that will help us to make our site even better. Please let us know what topics we are not covering, and we'll make an effort to report on those as best we can.
You can reach us on Instagram, Snapchat, and Twitter @lasallefalconer or by sending an email to [email protected]. This email address is also where you can send guest columns and letters to the editor, which are published at the discretion of the student editors.