The Shoes That Walk La Salle's Hallways
No outfit is complete without the perfect pair of shoes to match. With all of the stylish and trendy clothing being worn by students at La Salle, it's not uncommon to find exciting and trendy shoes on the feet of students as well. Here's a look at some of the most unique and exciting shoes being worn by La Salle students.
Vans
It's common to see a pair of Vans being worn by students at La Salle. These classic skate shoes are practical, and also fashionable, making them popular among students. Sophomore Mary Gach rocks a pair of custom Old Skool sneakers, which she designed to stand out in a crowd with their yellow color and flames on the sides. "They're a good representation of my personality and style," says Mary. "They're bright and make a statement."
Reebok
You most likely won't find as many La Salle students sporting a pair of Reebok shoes. The British brand has become one of the trendiest brands to own a pair of shoes from, with their simple yet unique style. Sophomore Liam Rinehart wears his classic NPC II all-white Reebok shoes, which he says he enjoys wearing because, "They're white and go with a lot of stuff, but at the same time they're not basic."
Dr. Martens
Following the vintage trend at La Salle, Dr. Martens are a common match with thrifted outfits. With their popularity and style, these shoes will instantly make any outfit cooler. These dark brown original Dr. Martens are worn by junior Ana Lopez Bonilla, who says, "I like how they go with different outfits and are unique."
Nike
It's not hard to find someone at La Salle wearing a pair of Nike shoes. With the wide variety of styles sold by Nike, there are many unique different pairs of shoes for every person to find to match their own personal taste. This pair of Nike SB Blazer low XT mens shoes worn by junior Tony Bulbes have a unique, yet simple look which Tony likes because "they can match with other colors that blue, red and white don't usually go with."
Gucci
These Gucci Ace embroidered sneakers worn by junior Mimi Kohnstamm are not something you will see being worn very often by La Salle students. "They are something completely different and something you don't see everyday," says Mimi. These simple yet unique shoes make a statement, while still being practical fashionable with any outfit.
Air Jordans
Air Jordans have been popular for years, and it's easy to find someone walking down the halls at La Salle wearing these shoes. This pair of Air Jordan 4 Pure Money shoes worn by junior Mason Brandt are classic yet different, and Mason says, "I like to wear them because not many people have them, and I like the way they look."
Hunter Boots
With their comfort and versatility, Hunter Boots have become very popular in the last few years. Because of their simplistic style, these shoes can be worn fashionably, and also double as rain boots and can be worn in the mud and outdoors, making them perfect for the rainy Portland weather. Sophomore Abby Parra styles her simple black Hunter Boots with a pair of gray socks, adding a unique and cozy touch. She says, "I like wearing my boots because they're comfortable, easy to slip on when I'm in a rush, they are fashionable, and they go with almost all of my outfits."
***
What are your favorite shoes to wear? Leave a comment below!
Photo by Rapha Alves on Unsplash. Used with permission.
About the Writer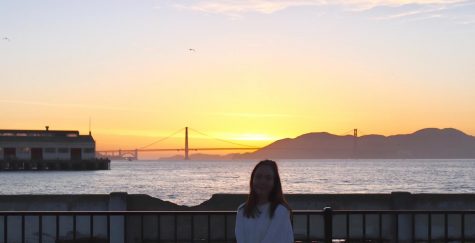 Peyton Hedges, Editor in Chief
Peyton is a senior at La Salle who participates in student council and the outdoor club. In her free time she enjoys spending time with her friends, family...