Humans of La Salle: Falcons Show Off Their Fall Fashion
With fall approaching and school just beginning, students are showing off their new style. We asked several La Salle students to describe their outfit in three words, while also answering a few other questions regarding their outfits. Here are their responses.
Freshmen:
Aaron Leonard-Graham: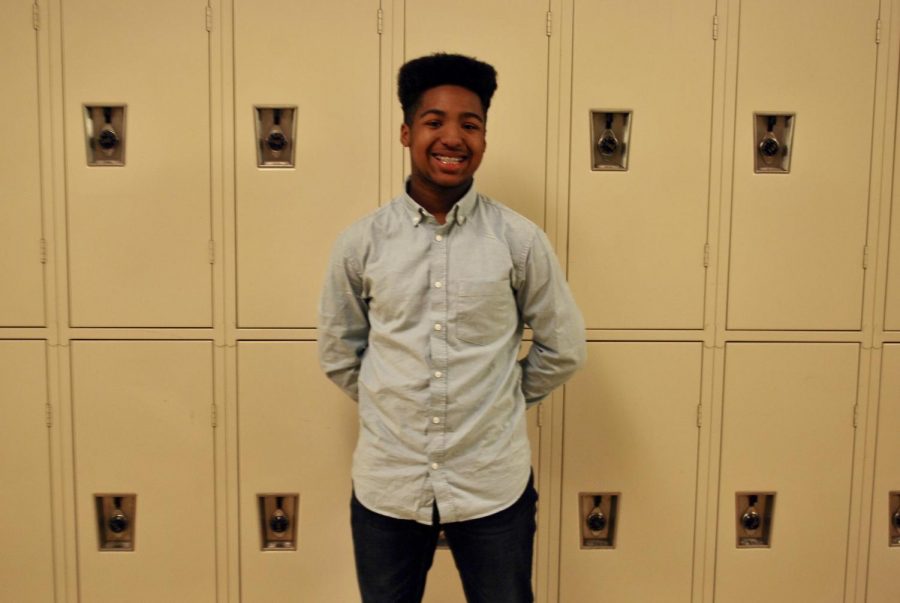 Reilly Nesen
Three words: "Blue, casual dress."
Places Aaron shops at: H&M, Old Navy
Contrasting shades of blue, Aaron has paired a light blue button-up with dark blue jeans. Describing his style, he says, "I do like a lot of dress shirts to wear casually, especially button-ups and flannels." Aaron bases his school outfits off of his pants and jackets, "to make sure everything matches."
Kiran Vogt: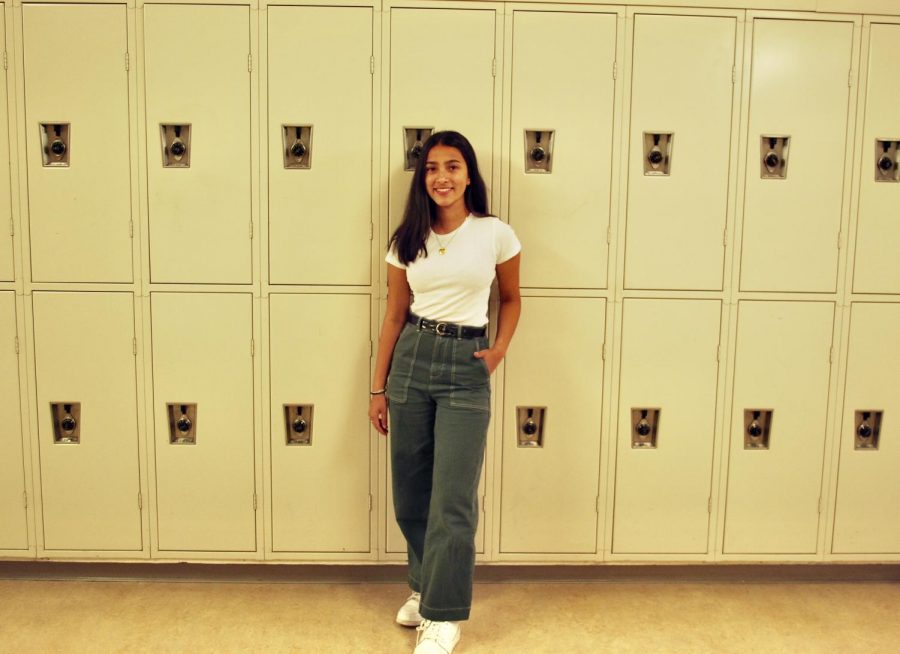 Reilly Nesen
Three words: "Fitting, comfortable, cute."
Places Kiran shops at: Urban Outfitters, Garage, Goodwill, Crossroads Trading Company
Kiran's outfit consists of a white t-shirt, gold heart necklace, gray carpenter jeans, black belt, and white sneakers. She describes her clothing as "comfortable and in style. I really like wide leg pants and Urban Outfitters has a style of street clothing that has a cute edge." Picking out her outfits on the morning of, Kiran says she looks for "whatever colors look good together."
Sophomores:
Mary Grace Mott: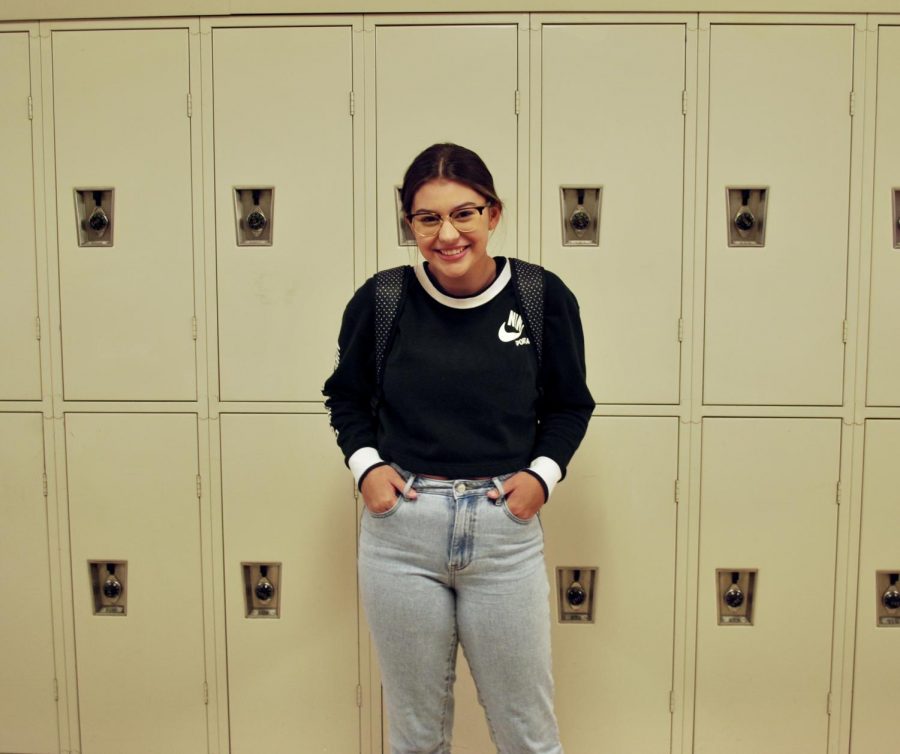 Reilly Nesen
Three words: "Trendy, comfortable, casual"
Places Mary Grace shops at: Pacsun, Forever 21, American Eagle, Plato's Closet, Goodwill
Mary Grace is wearing a black and white Nike crew-neck sweater with light blue jeans. She describes her style as "cute, maybe a little bit of edge, and pretty on trend for high school." Mary Grace determines her outfits by "going off how I feel, and it depends on my mood."
Colin Wong: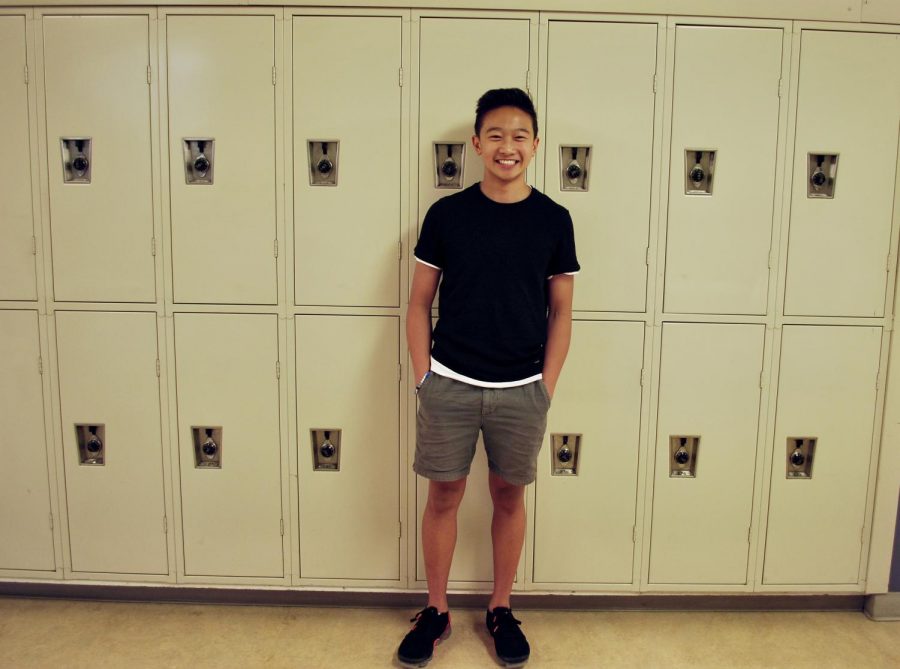 Reilly Nesen
Three words: "Casual, black, gray"
Places Colin shops at: Zara, Nordstrom, Topman, Nike
Wearing a layered black and white shirt, gray shorts, and Nike Air VaporMaxes, Colin describes his style as "not too trendy, but definitely stylish. I like to wear more neutral colors, something that doesn't pop and nothing too outlandish." He usually picks his outfits out right before he goes to bed and chooses his shoes in the morning.
Juniors:
Katie Shannon: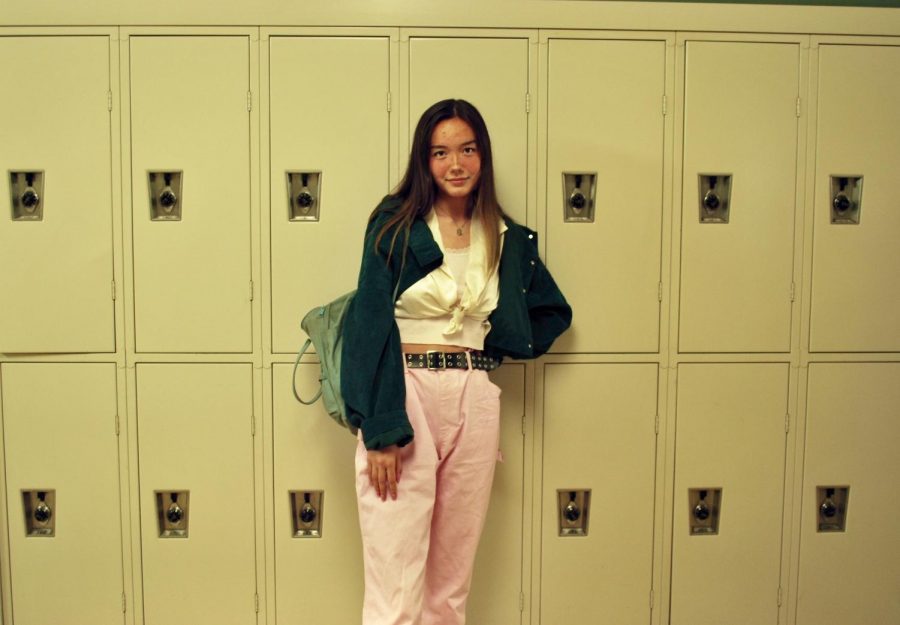 Reilly Nesen
Three words: "Matching same color."
Places Katie shops at: Brandy Melville, thrift stores around Portland
Katie has chosen a pink color scheme for her outfit, pairing a pale pink tied silk shirt with brighter pink pants. She has added a square double prong belt and forest green corduroy jacket. Katie says she "like[s] to touch on a lot of different kinds of styles. I like to switch things up everyday." Picking her school outfits occur "really last minute. Every morning I find a shirt I like and match it with everything else."
Danny Finkle:
Reilly Nesen
Three words: "Simple, stylish, cool."
Places Danny shops at: Dickies, Goodwill, Sierra Trading Post
Pairing a graphic tee with black pants and Converse, Danny says his style revolves around "a lot of baggy fits, whatever feels comfortable to me. I usually like one plain color and then something to bring it out more." The night before school, he sets multiple options out and thinks, "Oh, that one looks really good, so I'm going to choose that one."
Seniors:
Emma Sheets: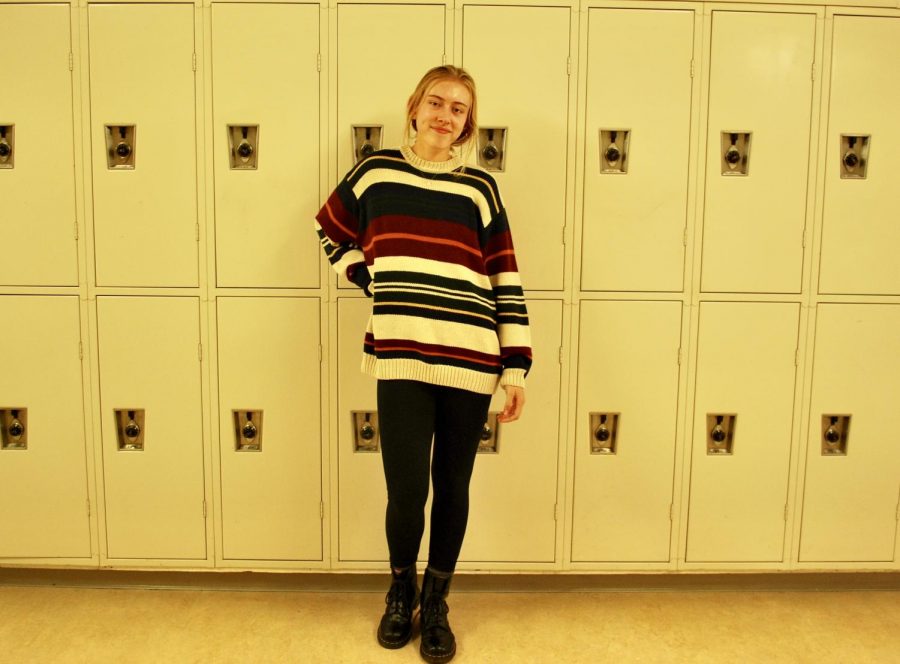 Reilly Nesen
Three words: "Comfy, easy, cute."
Places Emma shops at: Goodwill, Salvation Army, online
With the transition to fall and cooler weather, Emma is wearing a multicolor striped sweater that she paired with leggings and Dr. Martens boots. She describes her style as "all over the place," adding that "sometimes I like to wear really comfy sweaters and then other times I like to wear a bunch of jewelry and more nice things." Emma always lays out her school outfits the night before because "I don't have the energy to do it in the morning," she says.
Rudy Massaad: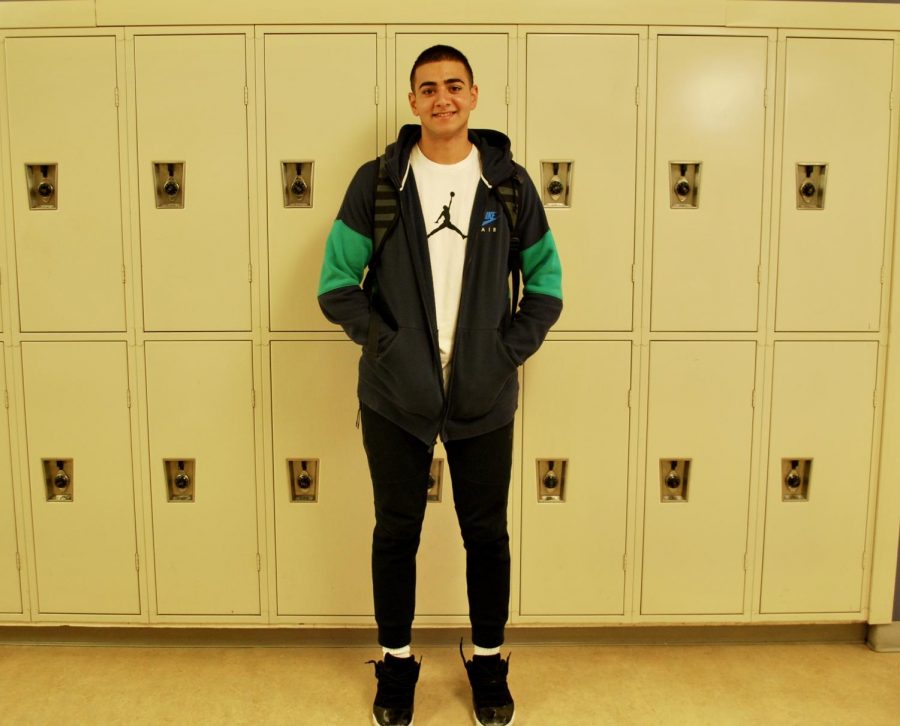 Reilly Nesen
Three words: "Comfortable, Nike based."
Places Rudy shops at: Nike
Rudy is dressed head-to-toe in Nike. Regarding his style, Rudy says that he wears whatever he wants within dress code, preferring athletic wear and his signature item, Nike Tech Fleece jackets. He says, "I don't go with trendy things [because] trends change but I don't change my style." Picking out his school outfits, Rudy "just throw[s] on a bunch of things," not necessarily picking out the particular parts of his outfits.