The Captivating and Colorful Water Bottles of La Salle
If you pay close attention to the details in the hallway, you will notice a common, colorful theme: Water bottles. Most of these water bottles have an individual identity and can be found decked out with multiple stickers, engraved with a unique design and sometimes can have scrunchies and best friend bracelets around the different colored caps and bottle bases.
If you somehow haven't seen a Hydro Flask or any other metal water bottle on someone's desk or in the halls, you've probably heard one. It's not hard to notice when someone drops their water bottle. You might even hear loud gasps as the stainless steel hits against the hallway floors and creates a tragic dent.
Here's a look at several La Salle students who showcased their diverse water bottles, which feature their personalities and interests. They shared their stories behind their unique bottles as well as their opinions about the excitement surrounding Hydro Flasks.
Freshmen:
Samantha Dillard
Nicholas Riley
Carly Weber
Sophomores:
Madison Jefferis
Emily Niebergall
Juniors:
Olivia Keepes
Macauley Callahan
Anna McClow
Nico Hey
Seniors:
Philicia Robinson
Carson Ogard
Matthew Salisbury
John Salisbury
Teacher, Ms. Coleman:
About the Writer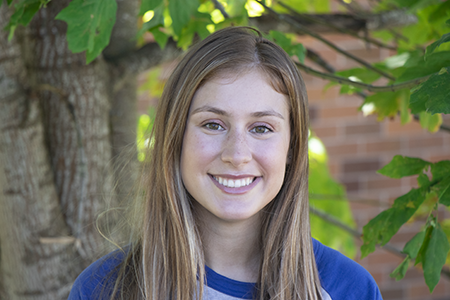 Dakota Canzano, Editor
Dakota is a senior at La Salle. She is the Executive President and is heavily involved in many aspects of student life. Outside of school, she enjoys thrifting,...