Humans of La Salle: Students Show Off Their Fall Fashion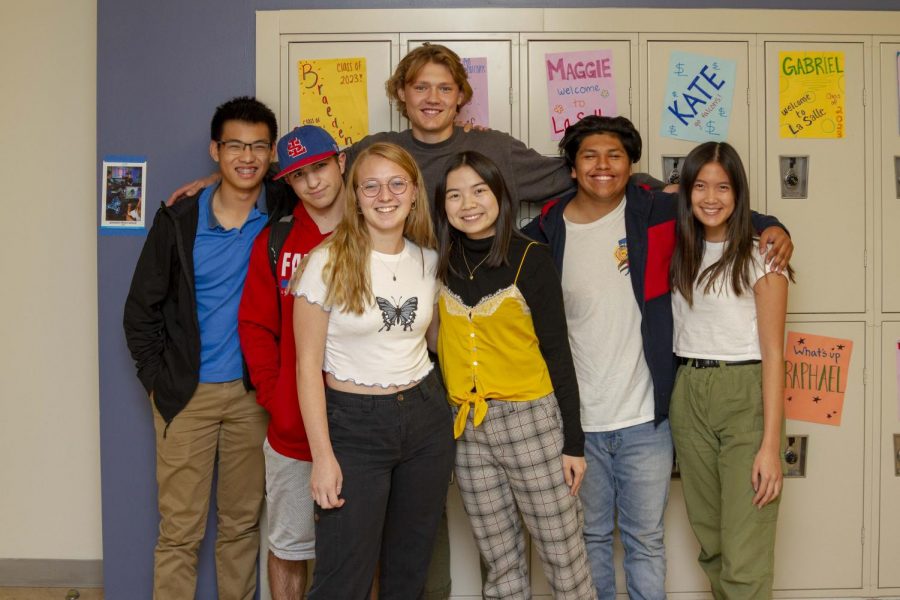 With October now officially underway, students have started showing off their unique fall fashion choices. Whether students are wearing a sweatshirt from Goodwill, or a belt from Gucci, a variety of styles are always on display around campus. The Falconer asked students from each grade level to describe their style over the course of one week. Here are their responses.
---
Seniors
Alvina Hsiao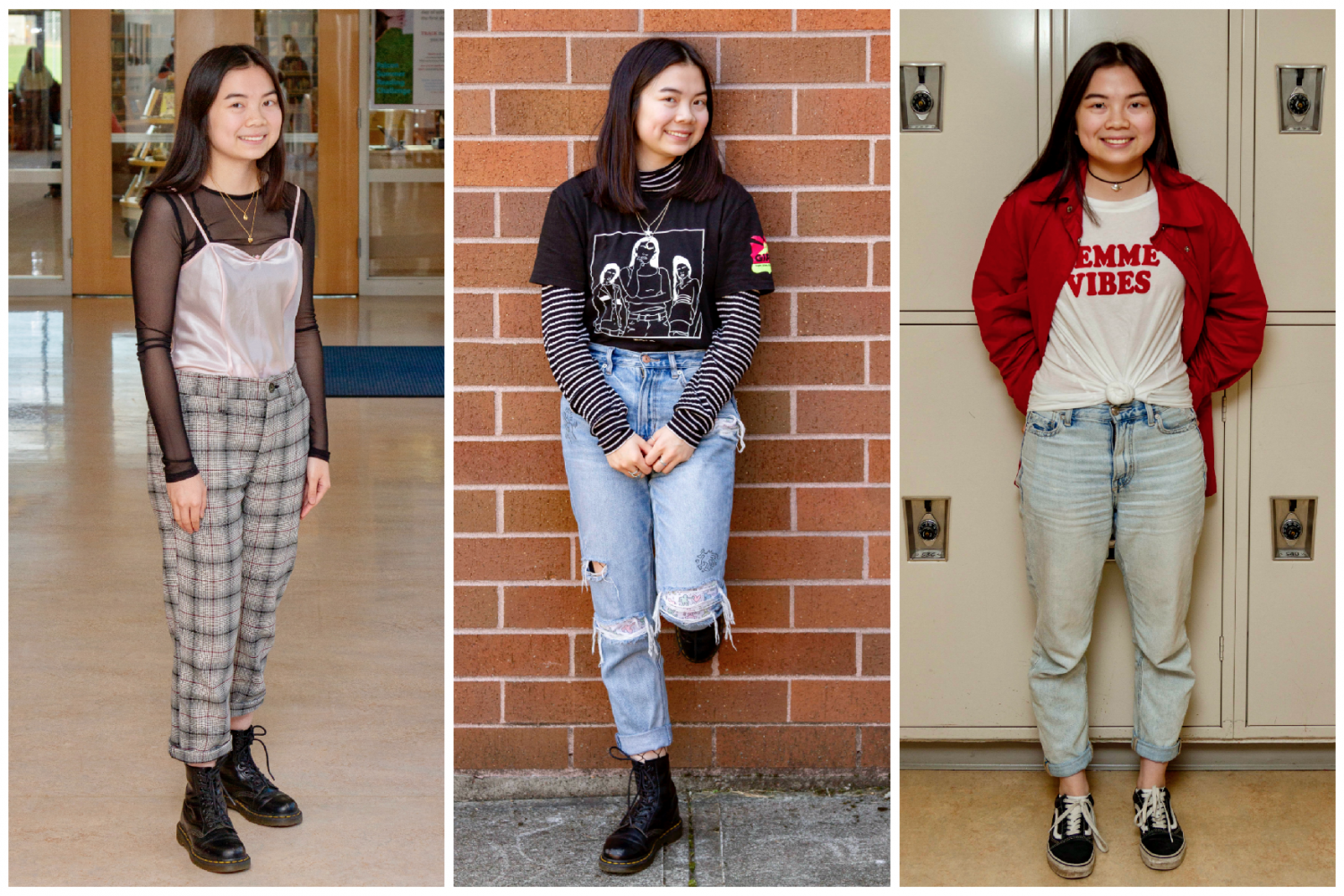 Favorite place to shop: American Eagle, Urban Outfitters, Plato's Closet, Goodwill, and Salvation Army. 
Alvina usually likes to layer a jacket on top of a pair of jeans and a t-shirt. She matches her outfits with either her Doc Martins or black Vans. Beabadoobee, an indie music artist, is her style inspiration.
Alex Vogt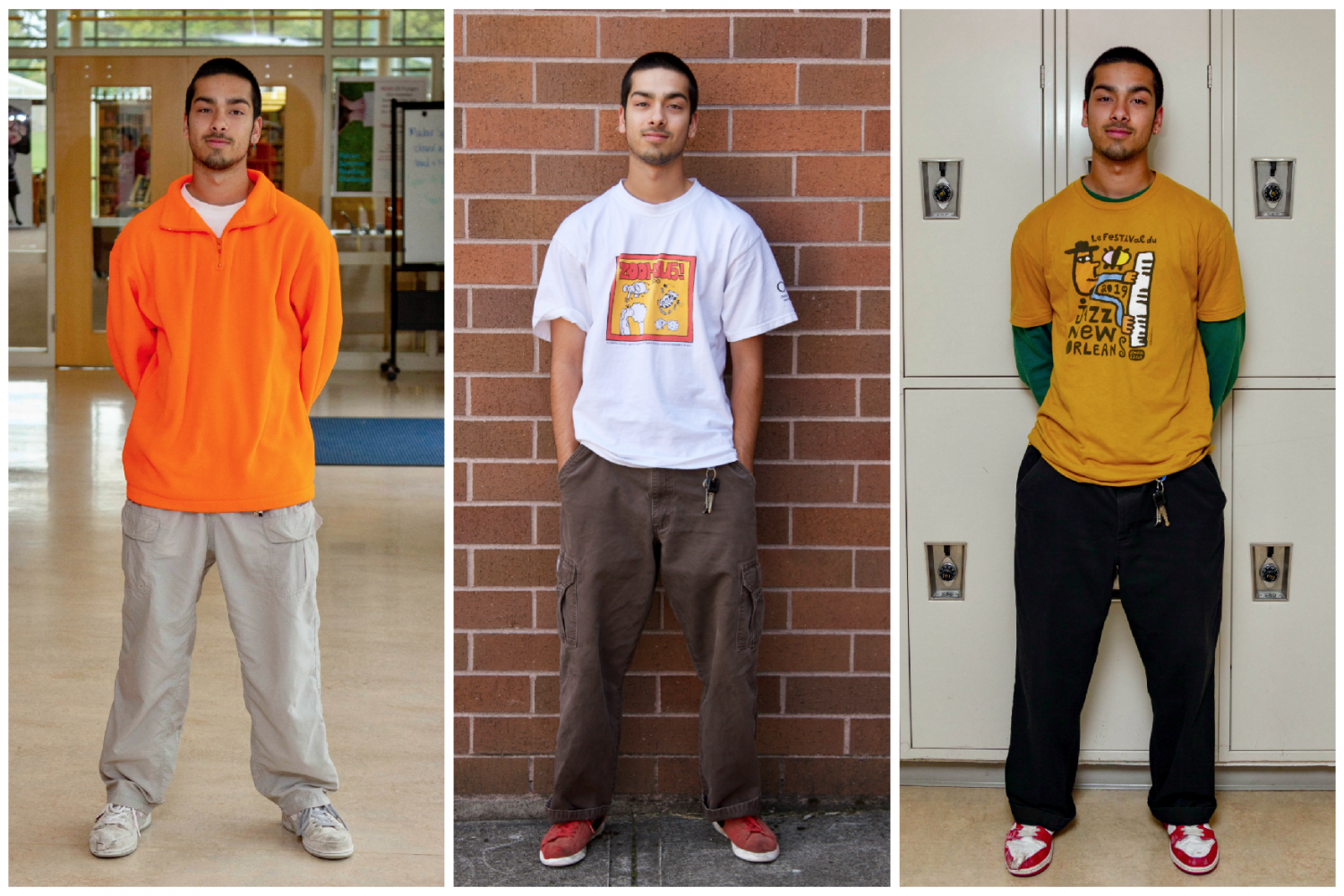 Favorite place to shop: Goodwill, The Bins, and Salvation Army on 50% off days. 
Baggy pants and sweatshirts are Alex's go-to fashion pieces because they are comfortable and keep him warm on colder days. Skate culture has a big influence on what he chooses to wear.
---
Juniors
Sophia Donato
Favorite place to shop: Vintage stores on Hawthorne.
Sophia usually wears pants and a tank top under different sweaters or coats. She finds inspiration from her dad's style back when he was a teenager. She enjoys looking at photos of him to get useful ideas for her outfits.
Drew Bergeson
Favorite place to shop: Goodwill and Deseret Industries.
One of Drew's favorite style trends is to layer a long sleeve shirt underneath a Hawaiian shirt. He also likes to wear corduroy pants because they're soft. His friend, Danny Finkle, influences his everyday fashion.
---
Sophomores
Brooklyn Turner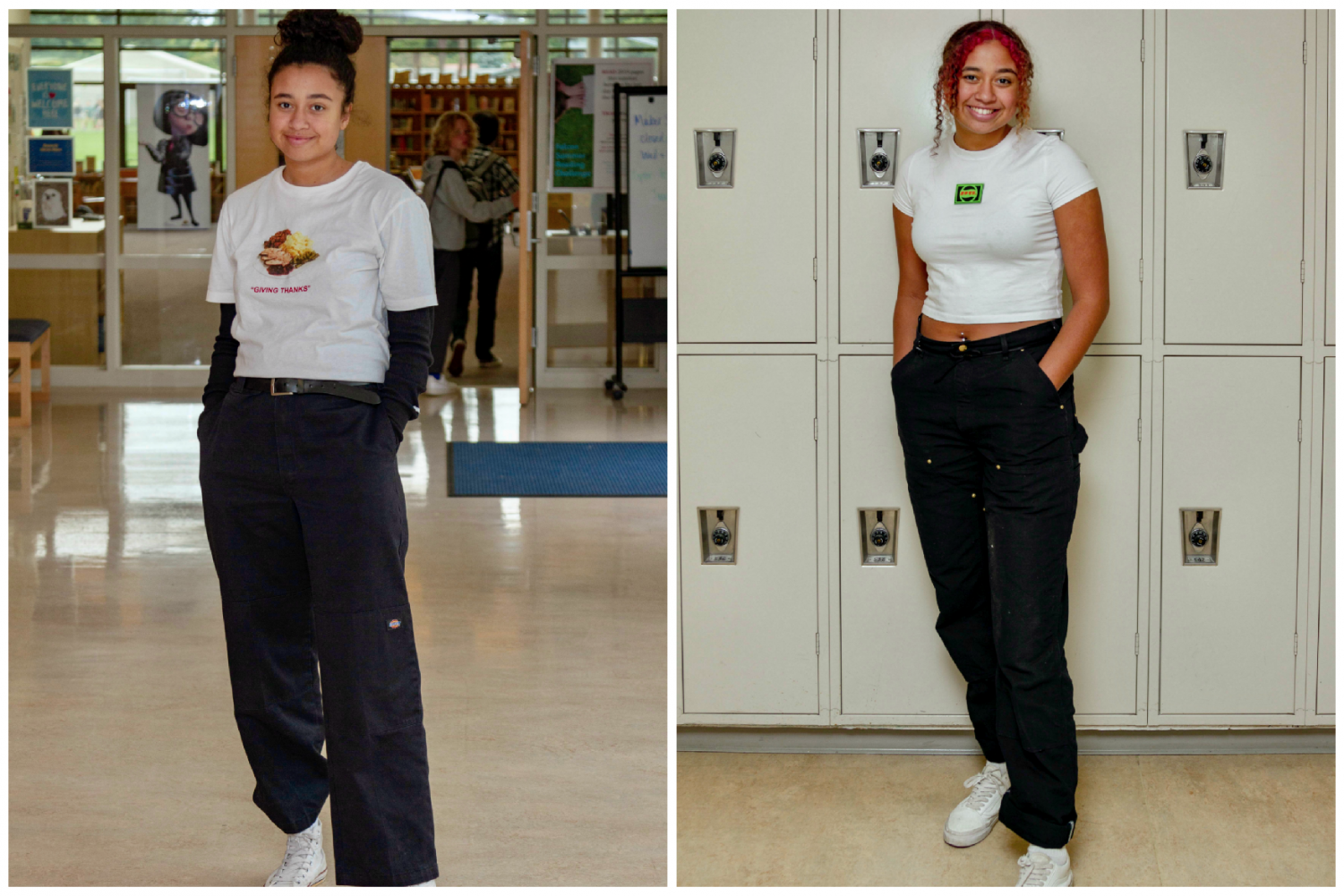 Favorite place to shop: Any thrift store.
Brooklyn mixes it up by matching different pants and t-shirts for her outfits. She especially likes to wear thrifted graphic tees. On an average day, she grabs whatever she finds in her closet first.
Peter Fengler-Johnson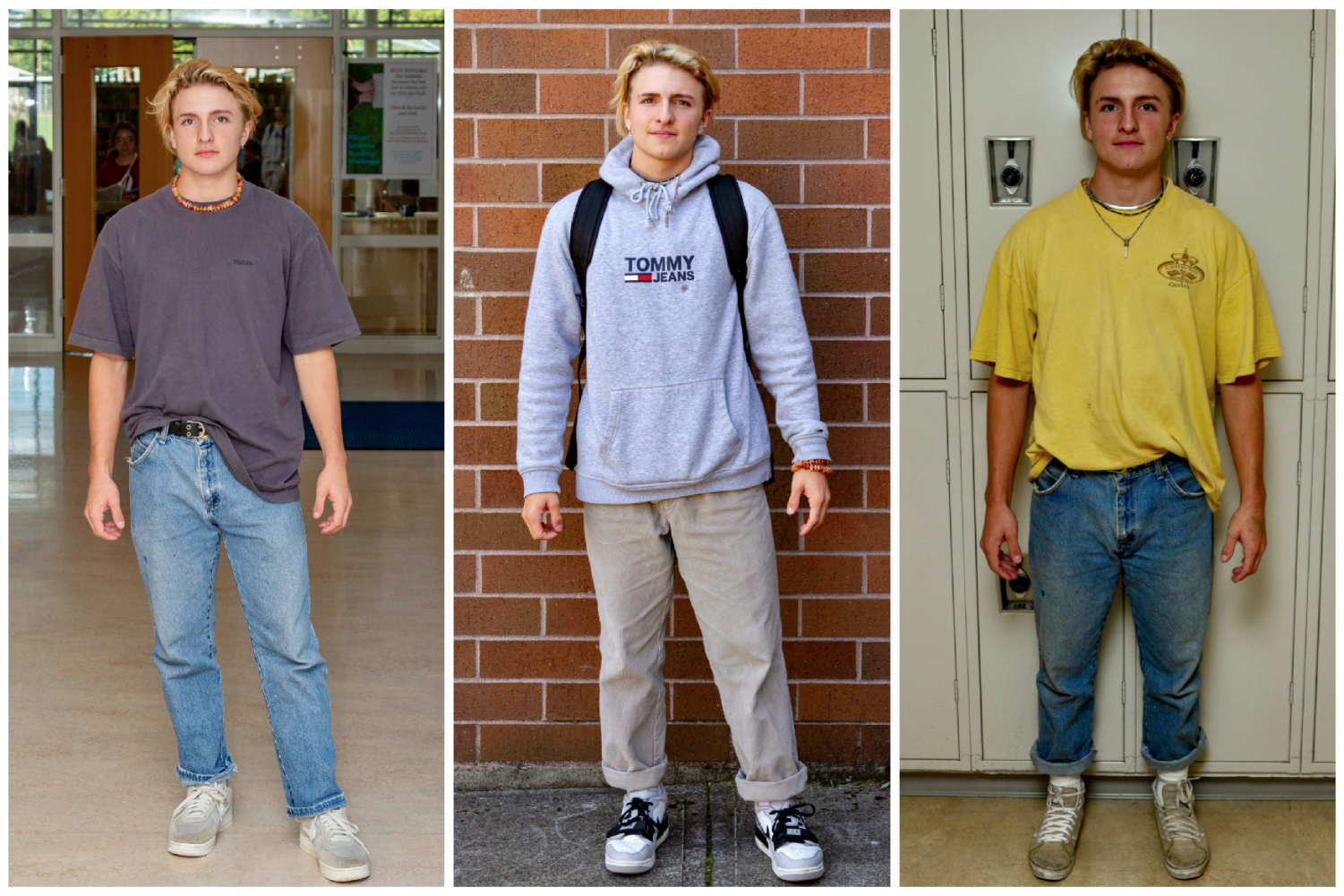 Favorite place to shop: Goodwill, Depop, The Bins, Gucci, and Balenciaga.
On a day-to-day basis, Peter likes to pair blue jeans with baggy shirts to tuck into his classic leather belts. He also wears unique rings and necklaces to spice up his outfits. Peter gets his inspiration from social media platforms such as Instagram.
---
Freshman
Lana Skoro
Favorite place to shop: Zara, American Eagle, and Brandy Melville.
Lana typically wears jeans with a shirt depending on her mood in the morning. On some days, she likes to take risks with her outfits by switching it up with fun accessories or jackets. She gets outfit inspiration from her aunt.
Cade Jansen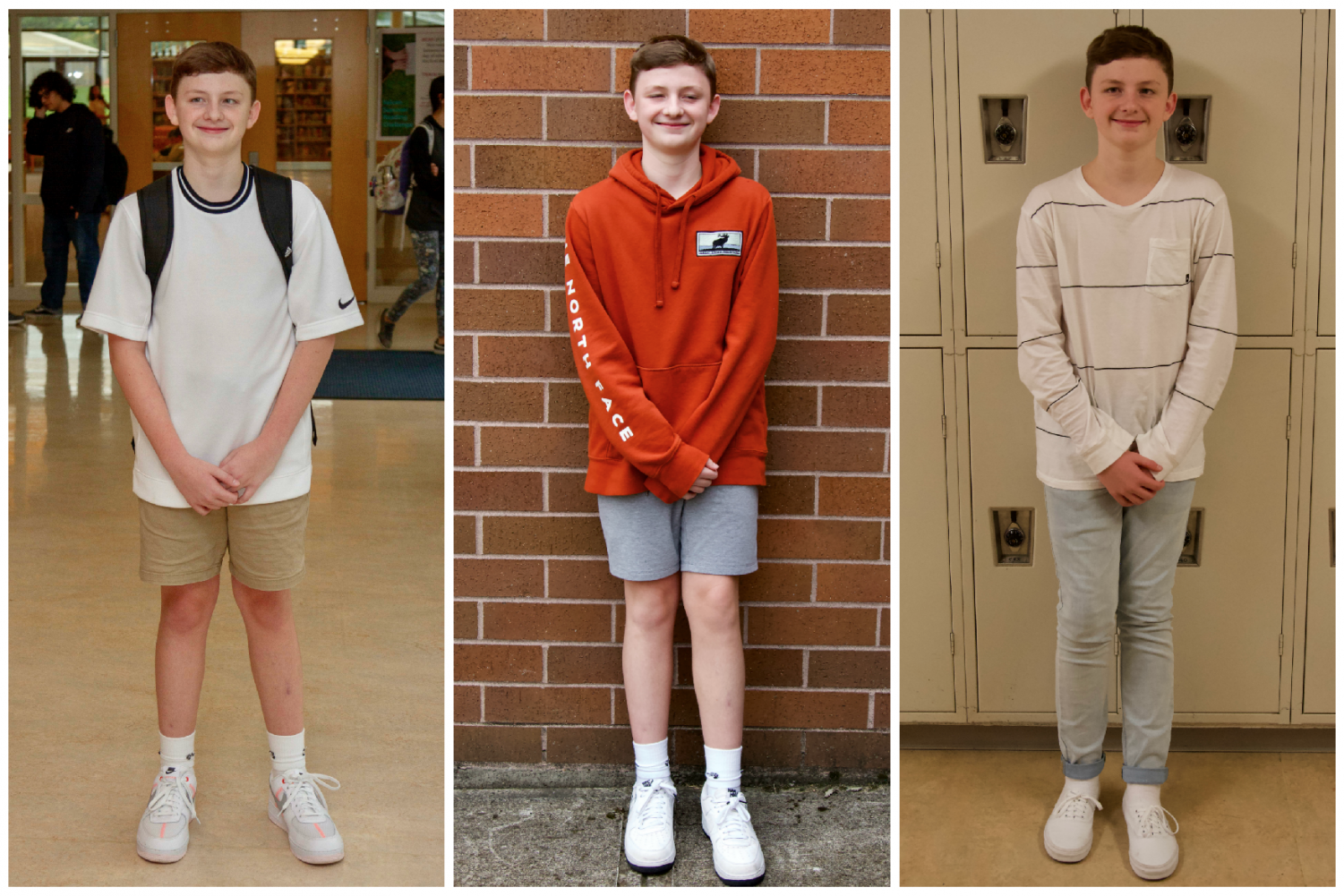 Favorite place to shop: Pacsun.
On a standard day, Cade will pair a plain t-shirt with his pants. He likes to match his shoes to the t-shirts he wears each day. His style is inspired by his two older sisters.
Correction: October 2, 2019
An earlier version of this story misspelled Cade Jansen's last name. It is now spelled correctly. 
About the Writers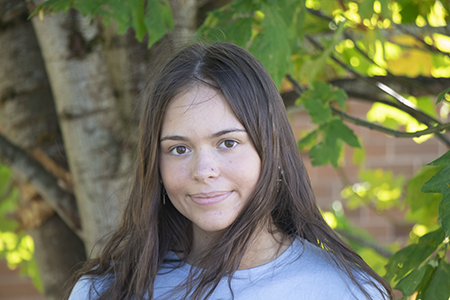 Carlie Weigel, Editor in Chief
Carlie is a senior at La Salle. She is the Vice President on Executive Council and a member of the National Honor Society. Outside of school, she loves...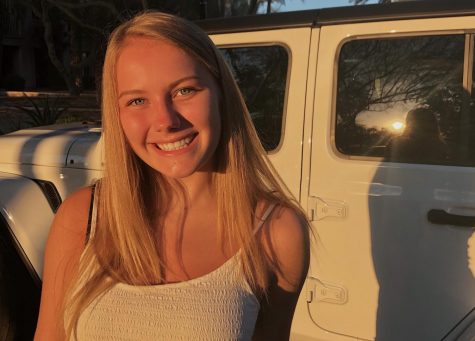 Maggie Rasch, Editor
Maggie is a junior at La Salle. She is the varsity volleyball captain at La Salle and a member of student council. Outside of school, she works at Dutch...