Next Level Seniors: Wade Nichols Prepares To Bring His Love for Soccer to New Heights at Whitman College
From the time he could walk, senior Wade Nichols has been playing soccer — and despite concussions, broken legs, and the challenges of COVID-19, he will continue to play at the collegiate level.
"It was always a dream," Nichols said about going on to play college soccer.
Nichols has committed to Whitman College in Walla Walla, Washington to play soccer at the Division III level next fall. He is part of a select few seniors at La Salle who have signed to play sports at the collegiate level, students The Falconer showcases in the Next Level Seniors series.
In the fall of his junior year, Nichols started to take his dream of playing collegiate soccer more seriously, as he started reaching out to schools and sending them videos of him playing.
When deciding which colleges to reach out to, many factors went into the decision. Nichols chose to focus on Division I and Division III teams, since a strong academic program was something he wanted in addition to a good soccer program.
"It really just came down to me seeing Whitman, and loving the campus," Nichols said. Whitman College is a liberal arts school, which Nichols originally became interested in after hearing about his dad's positive experience at a liberal arts college. 
While soccer is a major part of Nichols' life currently, his ambitions lie past his athletic career, which also contributed to his commitment to Whitman.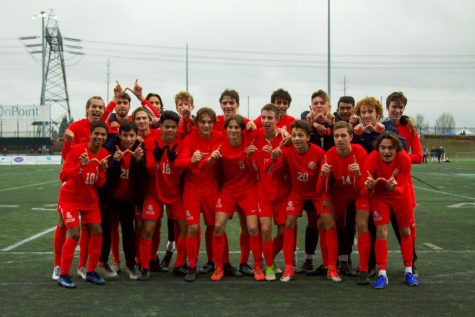 Nichols felt that the nontraditional recruitment process that came with the pandemic was not just different, but "definitely a challenge," he said. The absence of a normal 2020 season allowed senior college athletes another year of eligibility, which makes earning a spot on a team that much harder.
Additionally, the lack of traveling club tournaments made it harder for college coaches to watch potential players in live gameplay. "Coaches pretty much always need to see you play," Nichols said.
While club tournaments are important in the process of recruitment, Nichols found his time playing high school soccer to be an enriching experience.
"At state and playoff games, there's a crowd there to cheer you on," Nichols said. "That's something you just don't have with club."
The social aspect of soccer at La Salle is also something that Nichols enjoyed, as he formed a close bond with many of his teammates. "They're great players, the funniest people, and they just became my best friends," Nichols said.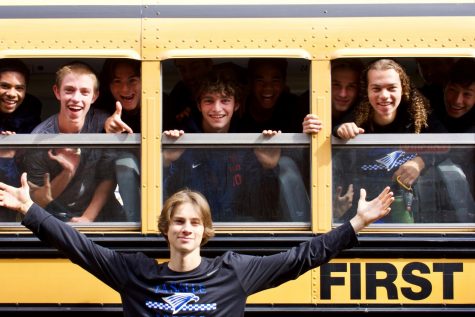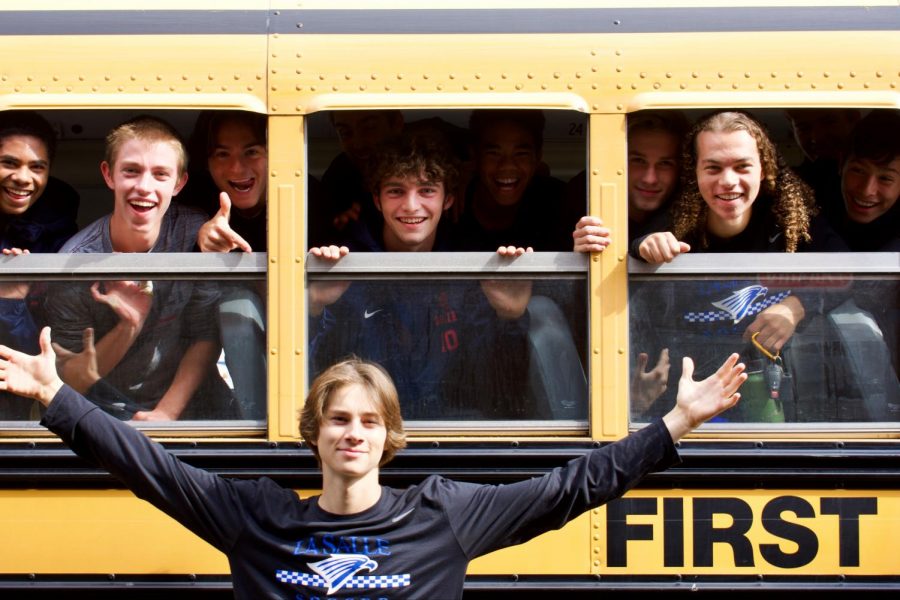 Nichols recalls a sendoff parade held in the hallways of La Salle in 2018 as a cherished memory he has from his time on the soccer team. That, and his victory at the state championship game during his junior season are experiences he looks back on fondly.
Nichols' soccer team was led by previous head coach Seth Altshuler that year, who was also one of La Salle's guidance counselors. In regards to his college soccer ambitions, Nichols attributes his coach's words of wisdom as one of his motivations to pursue soccer at the next level. 
"Seth Altshuler said, 'You should be doing this' and that served as some inspiration," Nichols said. 
After COVID-19 caused the cancellation of most activities, just a few months after La Salle's state title win, Nichols was unable to play soccer in a formal way as he normally would with his club and school teams. To combat the time off, he tried to play on his own time as much as possible.
"I would play every single day with my friends," Nichols said. He accredits staying active during the pandemic to his motivation to keep working at soccer once he was able to return.  
However, just a few weeks after returning for his senior soccer season at La Salle, Nichols broke his leg, which took place only a few weeks after recovering from a concussion. Due to the extensive healing time needed to return to soccer, Nichols fears he will not be able to play during his first college soccer season.
Nichols said that he usually wouldn't feel unsure about anything going into college, but due to his injury, he is nervous that he "won't be able to play as big of a role on the team." 
On a more positive note, Nichols is looking forward to the increased level of competition that will come with playing at the collegiate level. "I feel like in college soccer, everyone that's playing has got to be good," Nichols said. "It's just kind of higher standards."
As his time at La Salle comes to a close, Nichols feels ready to move on to another chapter of his life. "I've done what I needed to do in Portland," he said. "And I'm ready for somewhere new."
No matter the challenges he might face, Nichols said that his dedication to competition and staying active will allow him to overcome any doubts about the future.