After Falling Short in the Playoffs For Several Years, the Boys Varsity Soccer Team Finds Redemption
In 2016, the La Salle boys soccer team lost in the semifinals in penalty kicks against Wilsonville, which advanced to earn second place in state.
In 2017, the Falcons lost in penalty kicks in the semifinals for the second year in a row, this time to Woodburn, which went on to claim the state title.
In 2018, the team had gone undefeated for the entire season, and made it all the way to the state championship, where they concluded their season with a 1-0 loss in overtime to lower-seeded Corvallis. 
This year, on Nov. 16, at Hillsboro Stadium, the boys soccer team was determined to redeem themselves from past disappointments and bring home the state title — and that's just what they did. 
In the championship game, they defeated Wilsonville 2-1, upholding their #1 ranking in all of 5A and earning them a nearly perfect record this season of 17-0-1. 
"We were ready," junior Wade Nichols said. "We knew what a finals [game] was like, we knew what Hillsboro Stadium was going to be like, and we knew that we had our fans behind our back."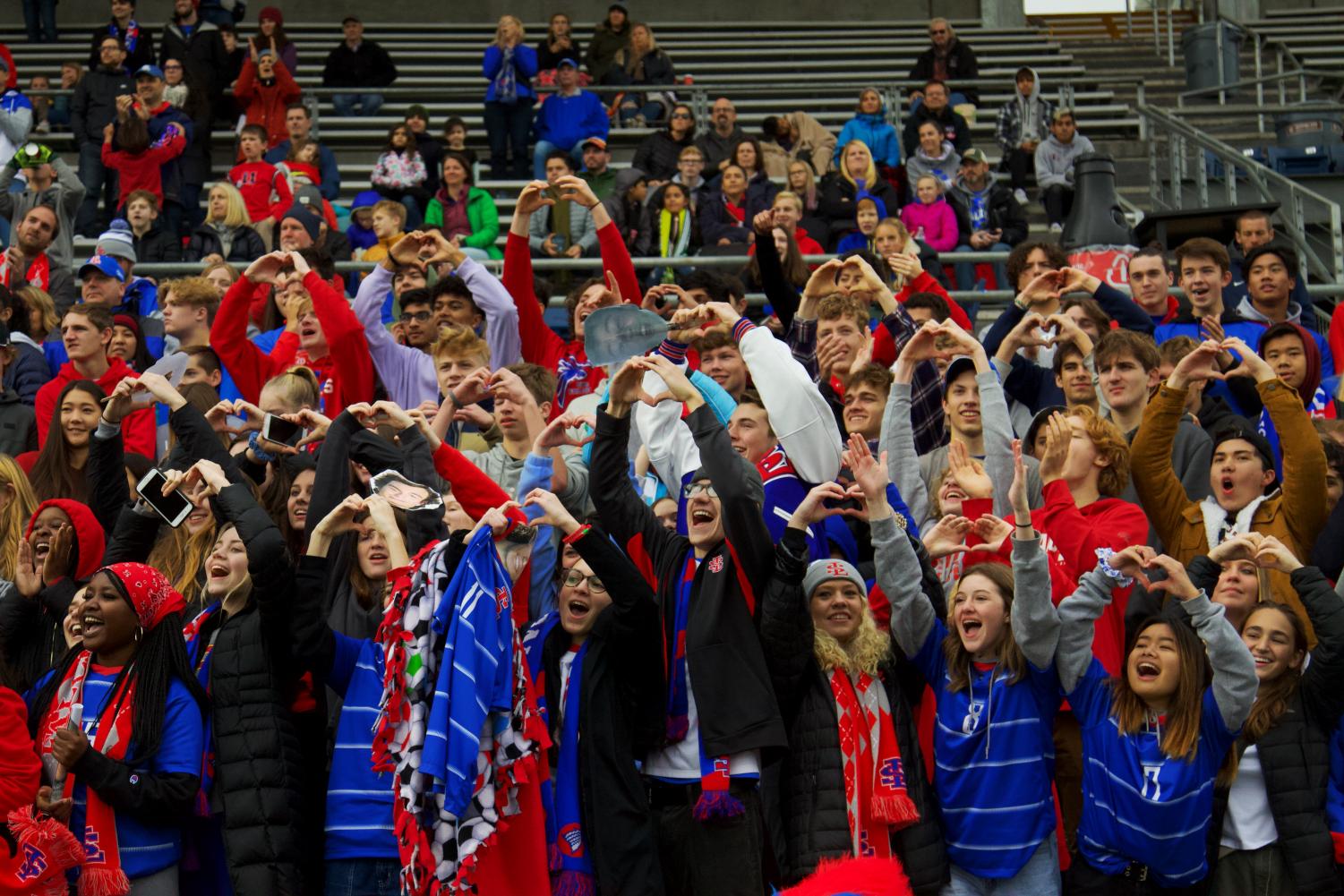 Many members of the team said they knew with confidence that they weren't going to let anything stand in the way of their state title this season. "There was no debate [about] what they wanted to do and how bad they wanted to do it," head coach Seth Altshuler said.
In contrast to their previous season, the team had no fear for the final game. "Last year going into the finals, I feel like we were super nervous and super cautious because we hadn't played in a final before," senior Luke Strange said. "Then this year coming back into it… we were more relaxed going into the game, [and] we knew our game plan." 
To prepare for the championship game, the team altered their typical two hour practice schedule, which took place roughly four times a week. Instead they reviewed film, and practiced lighter in order to save their energy. 
Sophomore Mizael Harris emerged as a fan-favorite this year, scoring both of La Salle's goals of the championship game amidst crowd chants of  "M.V.P." His first goal was assisted by senior Sky Charley-Bolyard in the first 30 minutes of the game, his second by junior Noa Taylor in the second half. 
"What people don't realize about Mizael is… that kid trains hard," Coach Altshuler said. "He has earned his talent [and] what happened to Mizael was all Mizael's [doing]."
After netting the ball twice, Harris ran towards the student section in celebration and formed a heart with his hands. From the stands, his fans repeated the gesture back to him.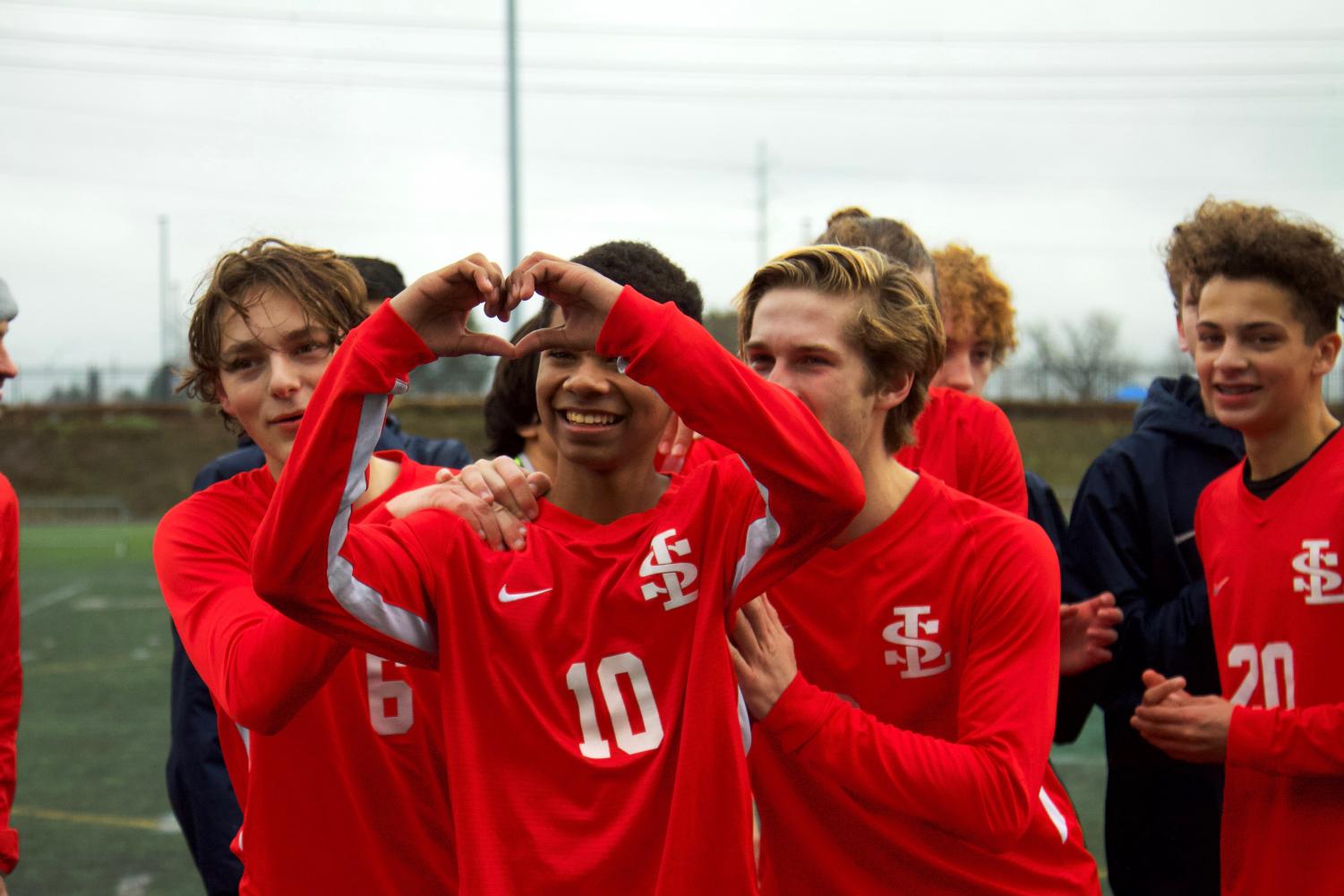 "Watching Mizael form his little heart and run over into this huge La Salle crowd, [which was] so loud all game — I've never seen anything like it," Coach Altshuler said. "It brought me to tears. For him, for the school and the fans, and for every player that's ever been a part of this, to see that go down at a La Salle soccer game was spectacular."
After Harris' game-winning performance, he was recognized as player of the game. "I didn't actually expect to get player of the game or any awards," he said. "I just wanted to help our team win."
The team was not only led by their 10 seniors, but also their three captains, Strange, Taylor, and Nichols. 
"To be chosen as captain is an honor, but also being captain does have responsibility and a lot of that is to motivate the team," Taylor said. "It's not just some decoration on [my] arm. [I] have a role to make everyone feel like they can do it."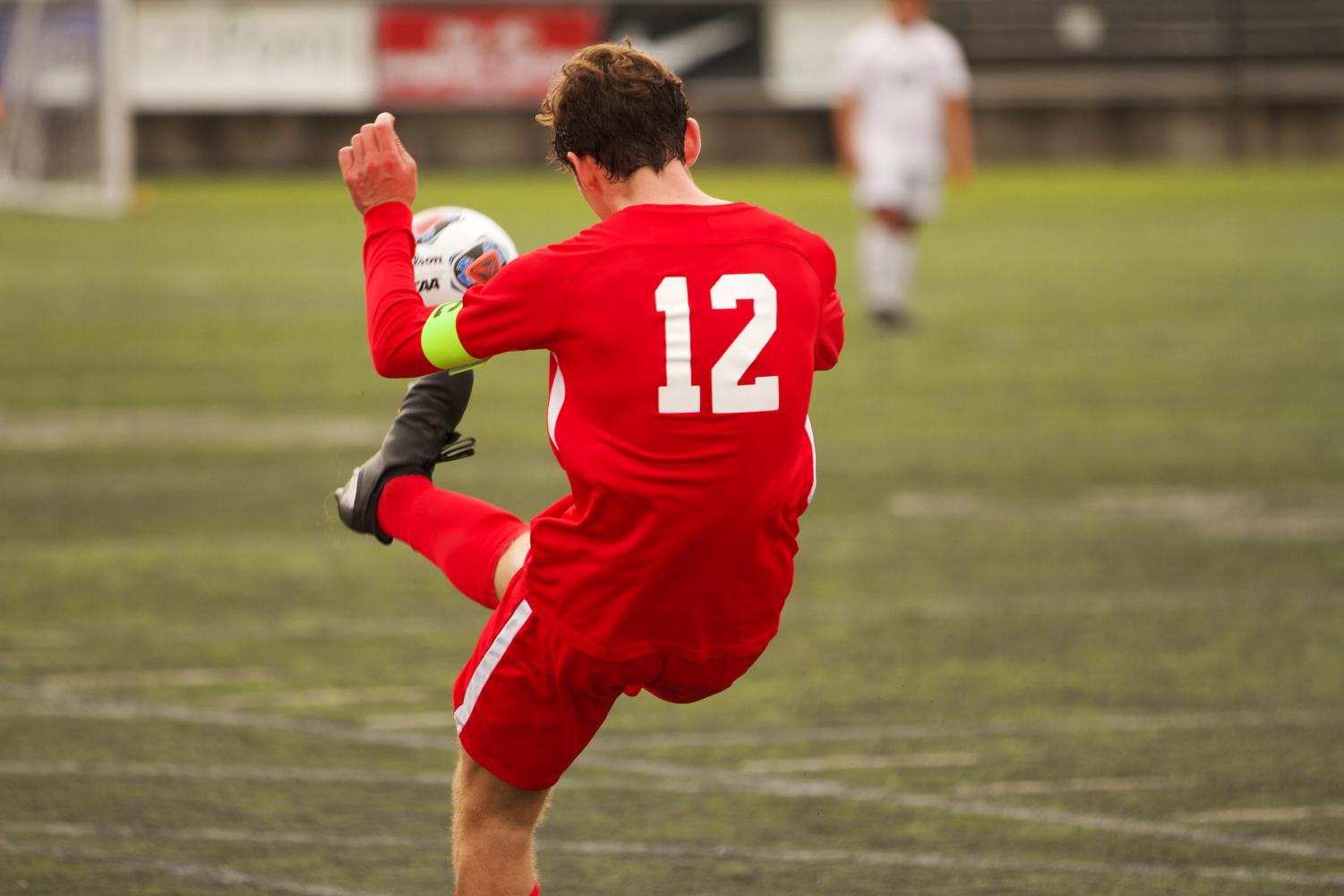 The Falcons' championship loss last year put a chip on their shoulder and inspired them to come out even stronger this year. "Losing last year made us want to win this year even more," Taylor said. "We always had a motive [and] a reason to go all out and fight until the very end."
The excitement throughout the school about the championship was evident in the week leading up to the boys' game. Coach Altshuler enthusiastically proclaimed that the team had the best student section in the state, after being celebrated at an all-school pep rally on Nov. 15, the day before the championship game. Students and staff created posters, banners, and personalized pins that were distributed and displayed throughout the school. 
"It definitely helped us a lot knowing we had all the support from the school backing us up from the first playoff game, even [from] day one of the entire season… showing all the love and support for us," Strange said. "It was definitely one of the best high school crowds I've seen."
Coach Altshuler expressed gratitude for how much the support of the fans aided the team in their success. "To see the La Salle community and the La Salle fans really show up made the team play better," he said. "They wanted to work even harder for you guys; it became this mutual relationship, and I've never seen a crowd like that at a high school game… A massive thank you to all of you guys for being such amazing fans this year. It's been a dream."
The student section was packed on that Saturday morning — with fans on their feet the entire game, decked out in red and blue, uniting their voices in chants for the team.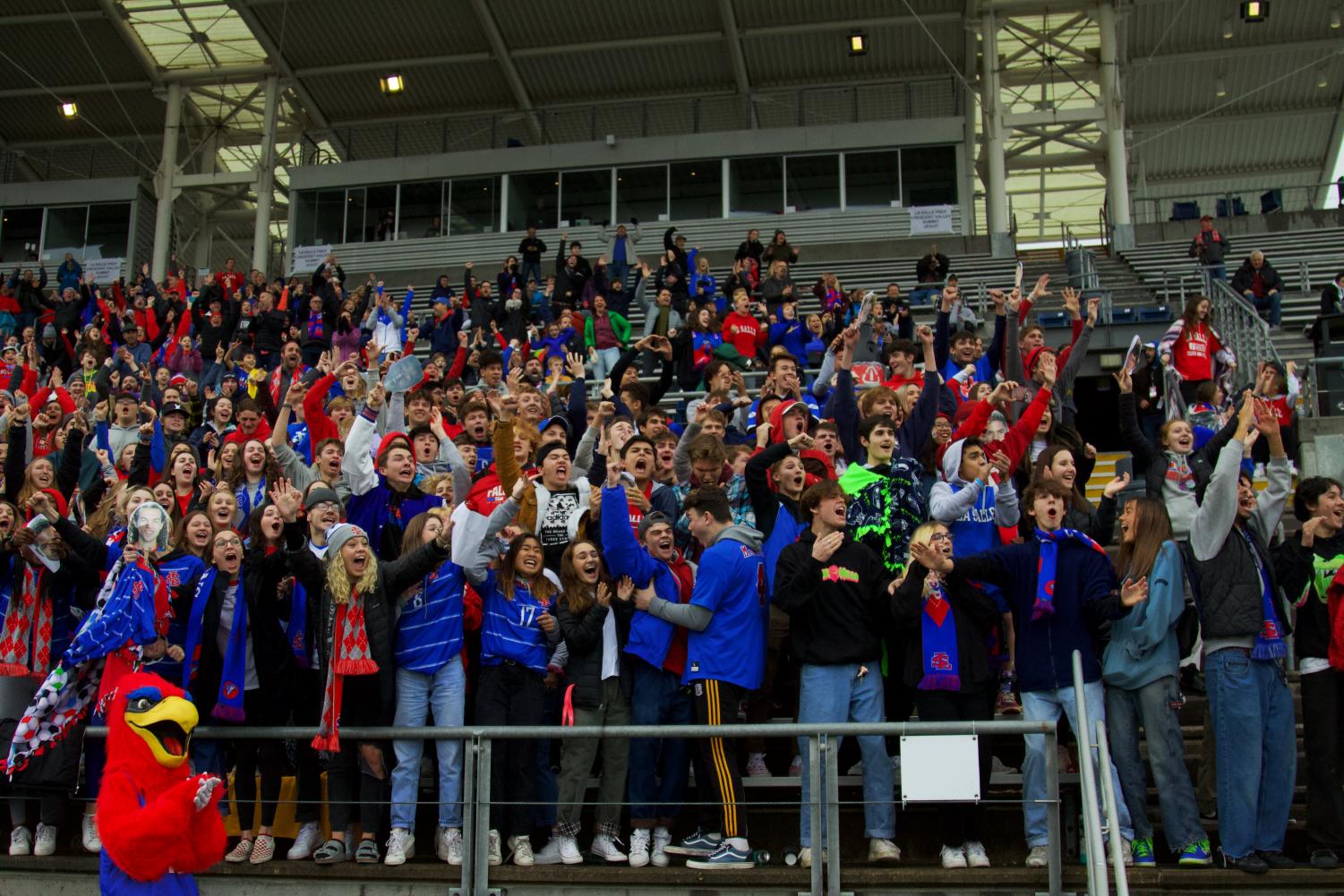 "Looking up at that amount of people was something I hope I'll never forget, and hopefully will carry through my whole life," Nichols said. 
A large factor in the team's success was the chemistry they formed together, according to Taylor. "Throughout [the] soccer season, we're always together," he said. "Away games, we ride on the bus together; after school, we hang out and do homework together; on weekends, we hang out and do stuff together. We're always with each other during these two or three months and our chemistry is always growing."
Taylor said that the close camaraderie between teammates allowed them to "trust each other on the field."
Next season, the team will face a tremendous loss, as 10 seniors concluded their high school soccer career with this championship match. 
"[Winning a state title is] the best goal to accomplish in high school [sports]," Strange said. "Coming into high school, I knew that's what I wanted to accomplish… [I] couldn't have asked for a better ending to my high school career."