After a State Title and Seven Years of Helping Students, Counselor Mr. Seth Altshuler Departs From La Salle
After moving to four different countries alone and learning four different languages, all by the time he was 30, counselor Mr. Seth Altshuler said that he had finally developed trust in himself. Now, students, teachers, and staff members who are a part of the La Salle community trust him as well.
Mr. Altshuler's seven years of counseling at La Salle, five of which were also spent as the head coach of the varsity boys soccer team, have come to an end.
During these seven years, Mr. Altshuler earned a first-place finish in the state tournament as the head coach of the soccer team, became a friend to many within the building, and built a respected and admired reputation as a counselor.
Mr. Altshuler will now depart to open his own private practice named The Counseling Umbrella with his wife Alli Swift.
"We'll continue to work with teenagers, adults, families, [and] couples in individual therapy, but then we also have a combined work where we do speaking engagements for schools [and] trainings for parents," Mr. Altshuler said.
Mr. Altshuler said that his decision to leave La Salle wasn't abrupt, as he's been thinking about it for nearly two years. Just recently, he and his wife completed their office, and now their business is offering counseling sessions over Zoom or FaceTime.
"I'm really excited to try something new," he said. "I've been working in education… or working specifically with kids in a group setting for almost 15 years. I'm ready to try something a little more intentional and specific with one-on-one."
Mr. Altshuler first discovered the field of social work in 2003 after joining a volunteer program called the Peace Corps.
This journey began in Mozambique, where he lived for three years. "[I] started working with kids over there, starting to get into aid work and just kind of seeing what the world was really like," he said.
Once Mr. Altshuler left Africa, he then went on to graduate school to earn his master's degree, writing his thesis in Sri Lanka while working at a refugee camp, and eventually traveled to South America where he similarly worked for the benefit of others. "I was finished with my master's degree [and] I knew I wanted to work with kids," he said. "I just wasn't sure how."
Mr. Altshuler eventually returned to the United States for good around the age of 29, landing an internship in California that involved working with at-risk youth. He later moved to Portland and worked at Morrison Child & Family Services as both a drug and alcohol youth counselor for roughly six years.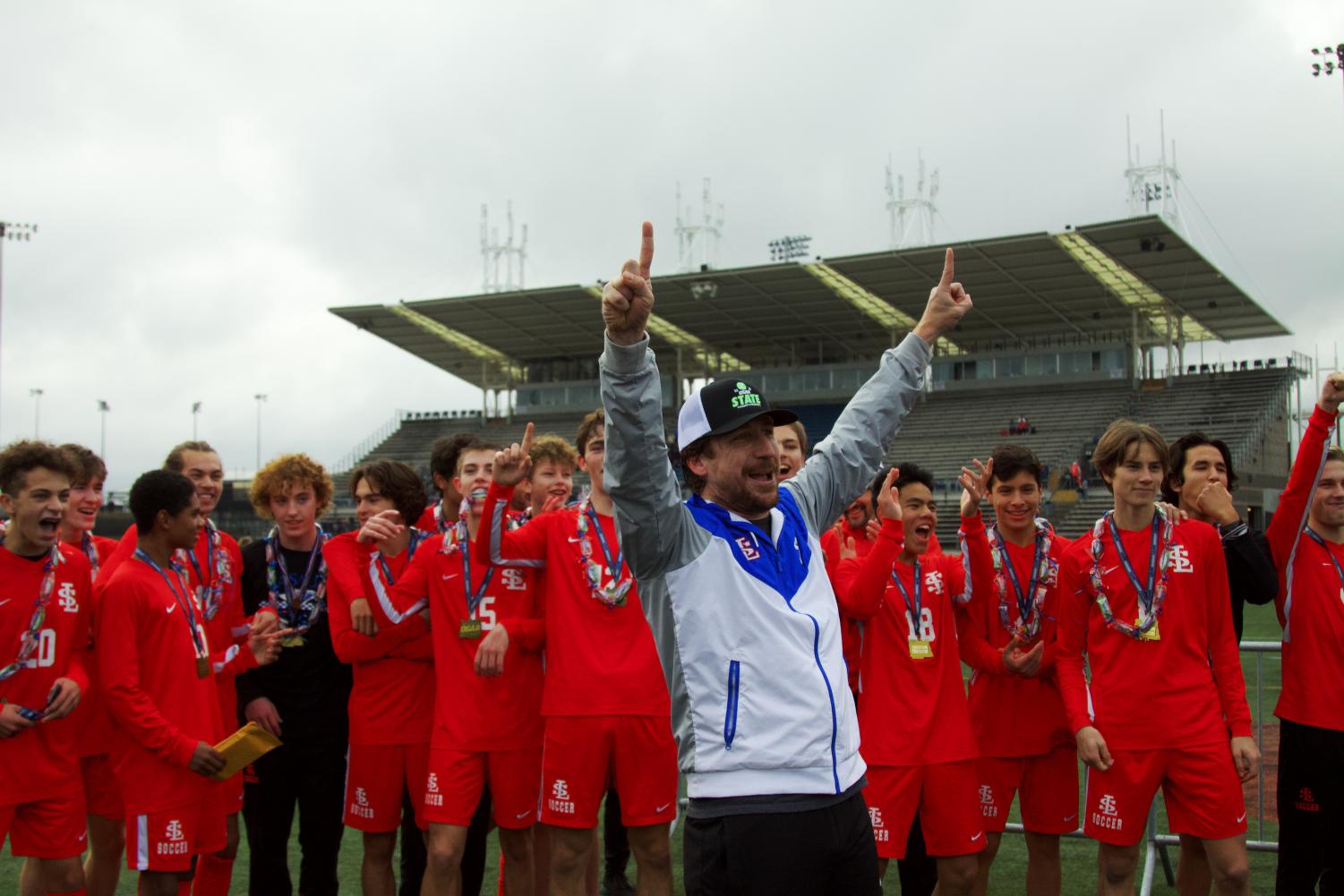 The young adults that he assisted at that time had run afoul of the law and were in the corrections system for various types of crimes. Mr. Altshuler said that he learned a lot from this experience, particularly about young adults.
"Kids are kids," he said. "A lot of these kids didn't want to be in trouble [or] didn't feel or fit the mold of a troublemaker. They were just kids who had tough circumstances, and had made some decisions that had set them on a path… And so I realized it doesn't matter who the kid is."
Near the end of Mr. Altshuler's years spent working at Morrison Child & Family Services, a friend directed him towards a job opening at La Salle. Part of the reason he applied for the position was because he finds teenage development fascinating.
"The high school age is a fun age because there's a lot of optimism, but there's also a lot of reality checks," he said. "They're smart, they're funny, they know what's going on, but they're not full-fledged adults… There's a sweet spot there where a lot of really good work and a lot of change can happen. I just love to be around that energy… It's the times that I feel most alive."
During Mr. Altshuler's job interview, he said that he was particularly impressed by the group of people he was introduced to.
"I just really, really loved the people who were in that interview panel," he said. "It was all of these people who just make the school special. I knew it was going to be a good fit."
During his seven years at La Salle, Mr. Altshuler would usually begin his day by responding to emails, and then he would proceed to check in with students in varying ways, whether that be aiding students with emotional or academic support or simply offering advice.
"A typical day for a counselor is hard to describe," he said. "The minute you get in, your day could look very different than what you had planned, but that's what I like about it. I like that it's dynamic."
Most commonly, Mr. Altshuler said that he helps students deal with "a lot of hidden struggle" such as anxiety, as well as stress management surrounding school work, an individual's future, or their everyday life.
"There's an approach to living now that's supposed to look perfect, and yet somehow we all know that's not the case," he said. "A lot of our time is spent getting beneath the surface of some of the things that kids are afraid of but dealing with very commonly… It's hard to be a teenager these days."
During Mr. Altshuler's second year at La Salle, an assistant coach position for the boys varsity soccer team had also opened up. Considering that he grew up playing the sport, moving to Holland at the age of 16 to play on the FC Haarlem club team, and receiving a scholarship to Seattle Pacific where he furthered his career, the idea of coaching was intriguing to him.
"Soccer's been a huge part of my life all the way through," he said. "It timed out fairly well where the coach was going to be leaving and I was like 'yeah, I'd love to do this.'"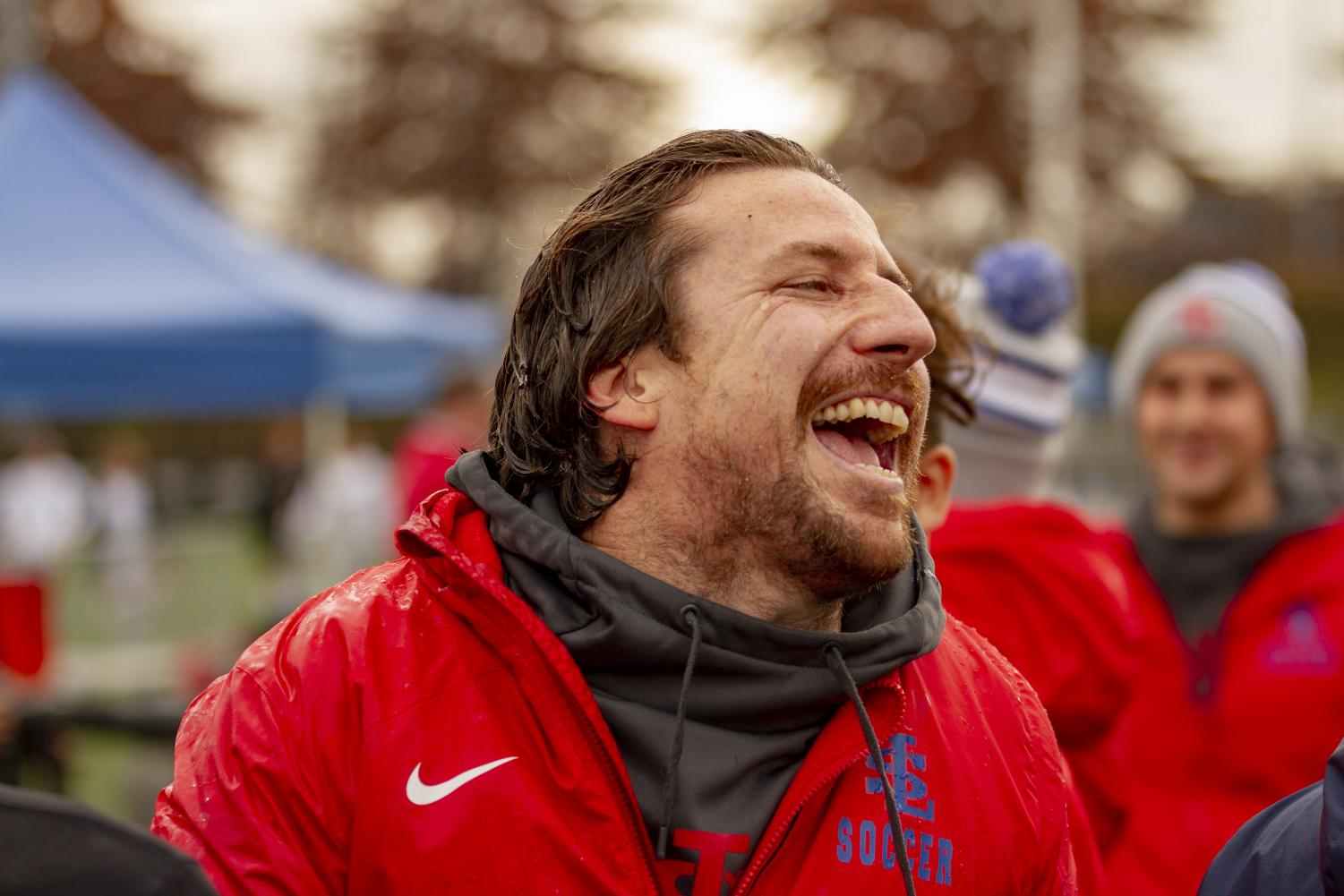 After coaching his first season, Mr. Altshuler took over the program as the head coach the next year, eventually leading the team to several state tournaments as well as a first-place finish earlier this school year.
Mr. Altshuler said that a highlight from his time at La Salle was this state championship win.
"I'm certainly proud of the way the soccer team was able to not just succeed on the field but make the whole school feel like it was a part of something… I got a chance to look up and physically see all of that work and all the people involved in it… It was a special moment for me to share with all those boys and [their] families."
In addition to his notable achievements on the soccer field, Mr. Altshuler feels accomplished with his work as a counselor.
"I'm really proud of the fact that I stay in touch with as many kids as I do," he said. "I think it's important for them to know that those relationships didn't end and that I want to be here for them beyond when their time with me ends."
Mr. Altshuler also added, "I think on a counseling level, one of the things I've been the most proud of is the fact that we've had the same team over all of these years and have continued to each be able to be ourselves. I'm very proud of that because we're all different and this is hard work."
Throughout Mr. Altshuler's last several years at La Salle, he worked alongside counselors Ms. Nancy Orr, Ms. Kerri Kelvin, Ms. Renee Giesemann, and Ms. Maritza Mendez. In expressing his appreciation for them he said, "the counseling department was immediately impressive to me, and it is the greatest group of women I have ever worked with. They have been so welcome and so lovely, but they're also very, very good at what they do… I learned a lot from them."
In addition to connecting with the counseling department, Mr. Altshuler also grew fond of several other members within the La Salle community. Speaking about the administrative team, he said, "they're good people. They show up every day. They make tough decisions — and they make them with respect and thought."
Adding on to that, he said, "people don't know [Mr.] Brian Devine—that is an amazing human being… I wish more people got to know just how incredible that guy is… [And Principal and President Mr. Andrew Kuffner,] he has the hardest job out of all of us. It is extremely difficult. He is a thoughtful, kind, and hardworking human being… I have a ton of respect for not just the job that he has to do, but how he does it."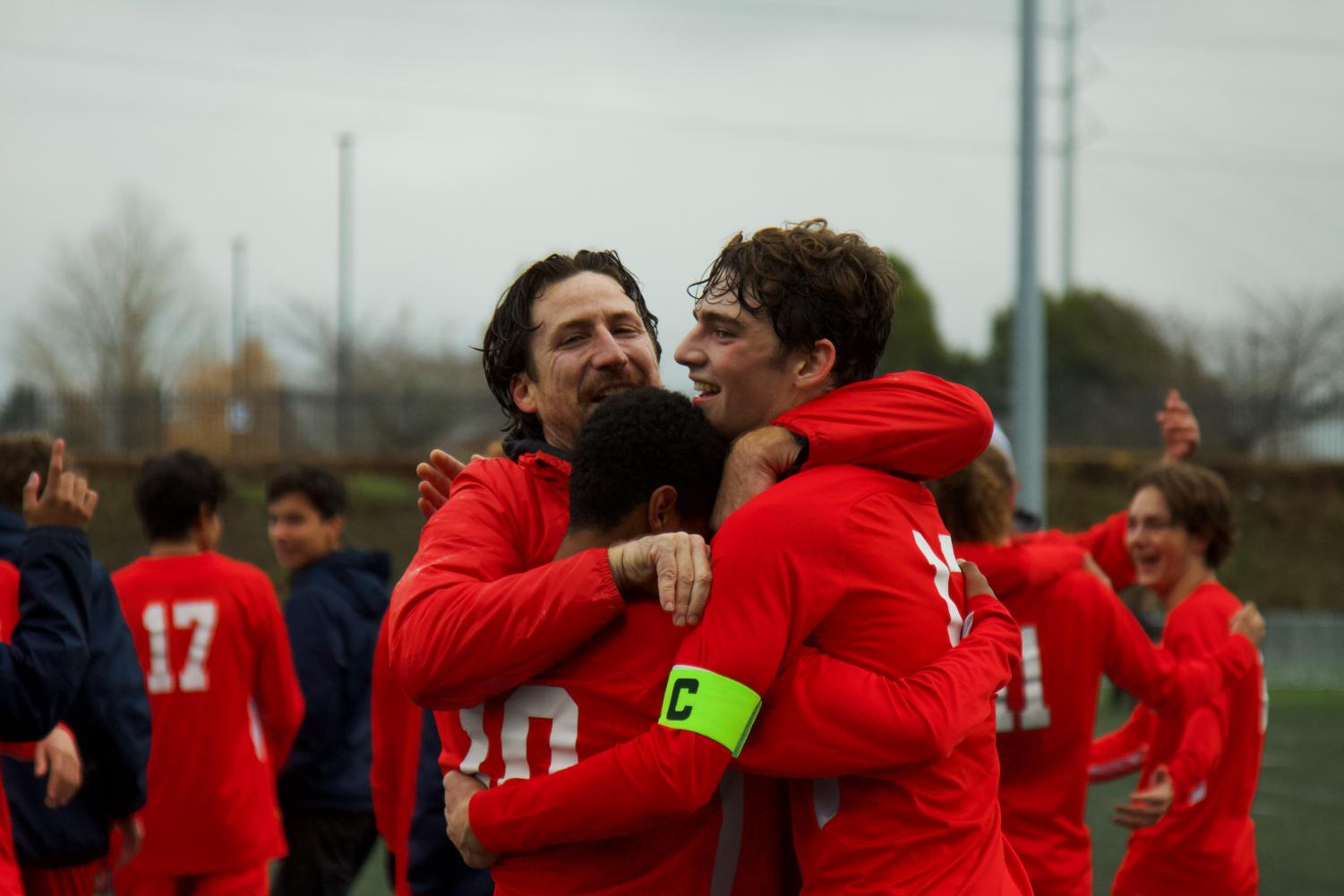 Mr. Altshuler said that he is thankful for everyone he's worked with, but especially "the people who show up when the lights go off at that school," he said. "I want to thank the janitorial services. I want to thank the people who do all the maintenance work. I want to thank all of the people who will never show up on a brochure, and let them know that I especially appreciate the quiet work that they do."
Reflecting on his experience, he said, "I think La Salle, [it just] goes back to the whole notion of being a part of a family… being a part of something that's a little bit bigger than you… I worked in a lot of schools where I didn't know what other departments did, I didn't know what other sports people did, [and] I didn't know who was doing what. You stayed in your lane and you did your work and then you went home."
"[At La Salle,] I can tell you background on kids who aren't on my caseload, I could tell you stuff about teachers that I know about their personal lives, I could tell you what kids play what sports, [and] I could tell you who's in the theater. We all have a better idea of what everybody else is doing and there's a beauty in that… You don't feel like you're as alone, going through a tough time or a great time."
What Mr. Altshuler valued most about being a counselor at La Salle was building close camaraderies with students. "The relationships that I've made with these kids is probably the most important thing to me because it's the only true thing that validates that my work really mattered," he said.
Another value Mr. Altshuler said that he particularly believes in is performing his job truthfully and passionately.
"[I] appreciate the importance of authenticity and being a person of your word," he said. "If you say you're going to do something… you do it… I care about authentic relationships. I care about being a person of my word. And I care about it being fun or funny along the way."
Senior Emily Niebergall affirmed this thought. "I appreciate how he just keeps it so real," she said. "Everything he says is so helpful and authentic. He always has a story to relate back to what you're going through, and whenever I'm having a bad day he always makes jokes to make me laugh."
One of Mr. Altshuler's favorite moments at La Salle would be "watching when a kid or a team has gone through those hard times and [comes] out the other side," he said. "It doesn't have to be a gold medal [and] it doesn't have to be an A; it doesn't have to be any of those things… It's not about winning it all. It's about believing that you are strong enough and capable enough to not just survive a scenario but actually persevere it and thrive in it."
While Mr. Altshuler has had many great experiences at La Salle, he also experienced areas of counseling that were more challenging.
"Some problems take time [and] some problems are not necessarily fixable," he said. "There are things that have to be lived through… Watching anybody go through real hardship like that is tough, but it also makes our work important."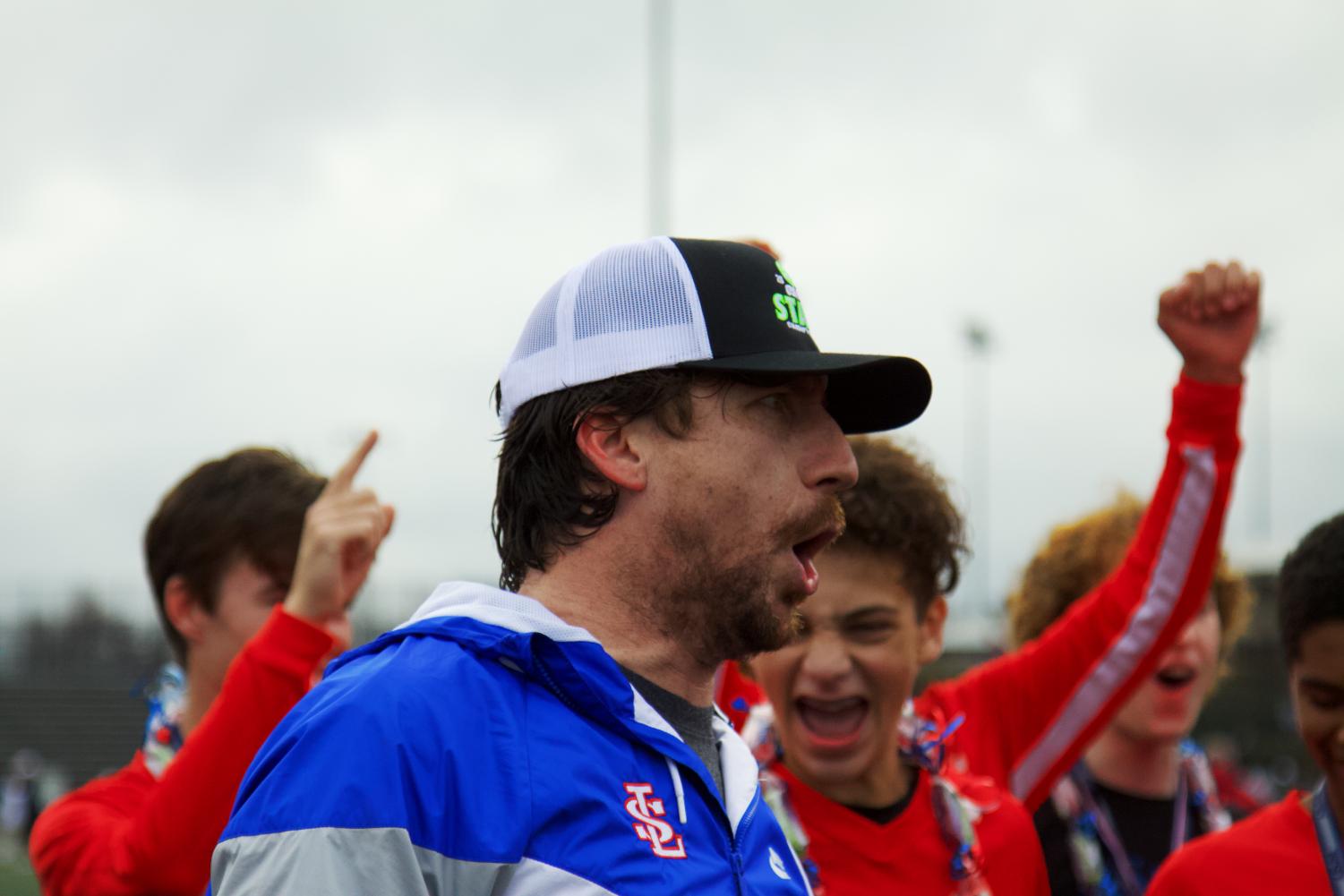 In addition to not being able to heal everyone's struggles, Mr. Altshuler has been troubled by the amount of unfair judgement that students experience. In recognizing that students are living in an era that relies heavily on social media he said, "[I] appreciate the fact that [I] didn't grow up when you grew up."
"I see a lack of understanding for how hard some other people's lives can really be," he said. "I think there's just an overall level of empathy that has been slowly kind of fading in our society."
Mr. Altshuler hopes that the conversation about these issues will continue in the coming years. "Over my seven years, I've watched the school grow and develop and become a much better version of itself, but I've also seen it face some really significant social issues that aren't going anywhere anytime soon," he said. "How we deal with diversity, how we deal with inclusion, and how we deal with respect for all… should be an ongoing discussion."
Mr. Altshuler said that he is going to miss many aspects about being part of the school community.
"One of the things that La Salle does best is that they have a way of making hard work and commitment feel like a shared experience," he said. "This school has always felt like you are a part of a school, you are a part of a family, [and] you are a part of a community… I'd never been in an environment like [La Salle's]… I've never worked in a school like this, and it's one of the reasons I stayed as long as I did… that feeling is there all the time… That feeling of having a home, and walking into a building, and having people say 'hi' to you, matters."
Mr. Altshuler said that he is also "just going to miss the fun that the kids and coworkers brought… I knew my day might be hard, my day might be busy, [and] it might be a million things, but I knew it was going to be fun… I thank my co-workers and my kids for that endlessly."
Someone Mr. Altshuler will miss in particular is science teacher Mr. Matthew Owen, who he also coached alongside. "Whether it was coaching or work related, I couldn't have asked for a better guy to do this all with," he said. "I'm going to miss him."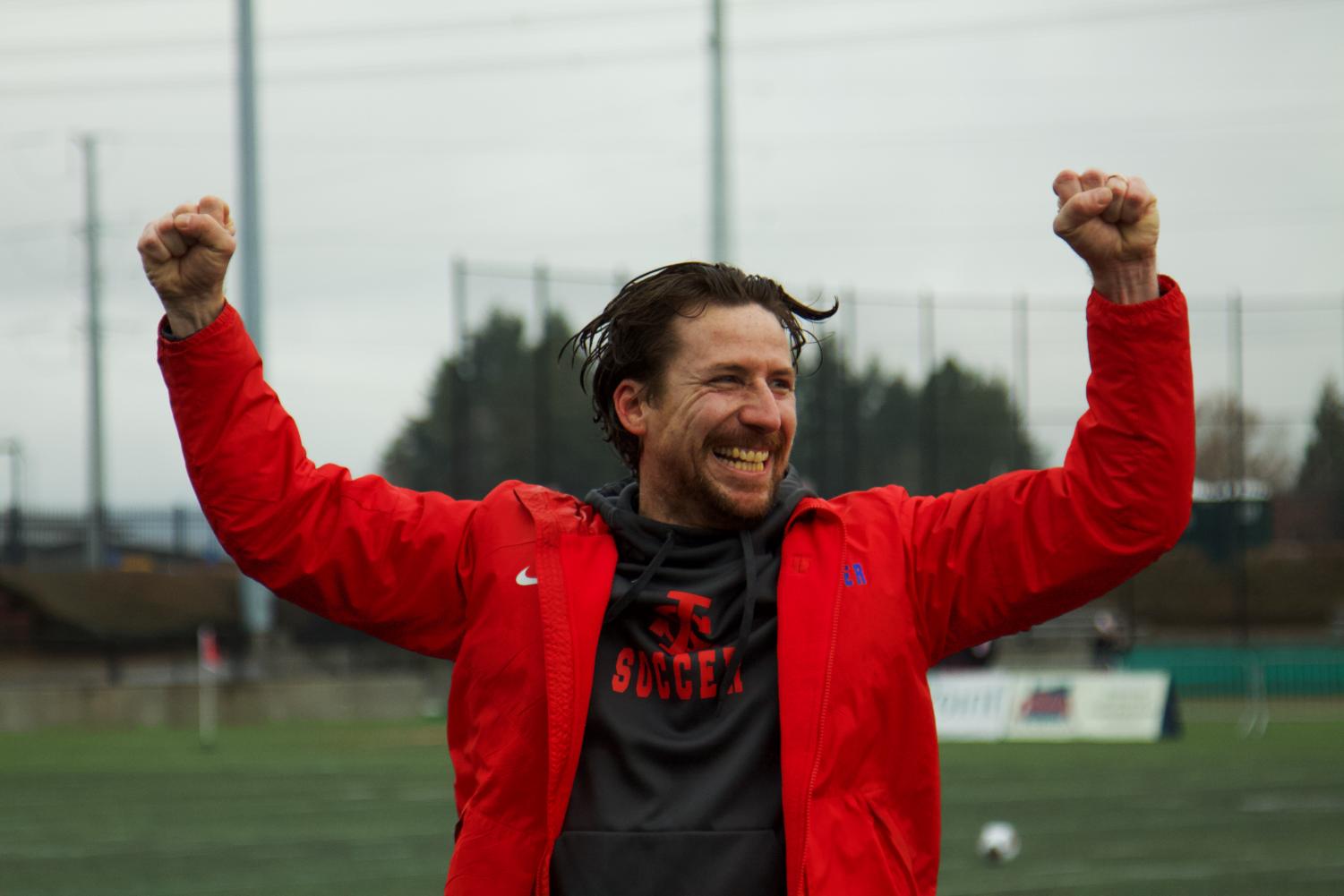 Not only will Mr. Altshuler miss several aspects about La Salle, but a handful of community members shared what they will miss about him after his departure as well.
"It's going to be very different after he leaves La Salle," junior Noa Taylor said. "Not only am I going to lose my counselor and soccer coach, [but] I'm also going to lose a friend. The whole school is going to lose a friend, because [he] found ways to connect with every single person. I am really going to miss him and I'm sure most of the school is really going to miss him."
Niebergall echoed those sentiments.
"I'll miss how he knew what was going on in my head and how his office was such a [judgment free] zone," she said. "La Salle is really going to miss him."
Mr. Owen also added, "I'll miss dropping by his office to say hello but instead I end up staying for a half hour just to chat — swapping jokes, stories, tactics, or ideas about where to go for our coaches' dinner before the next game."
As Mr. Altshuler's time at La Salle comes to an end, he wants students to remember that "it's okay to have to learn along the way," he said. "I think a lot of you guys presumed or were told something that you were supposed to be polished by the end of high school, and I just don't believe that… Life can continually get better if you're willing to work and if you're willing to push yourself a bit… Hold yourself to a higher standard as a person — to be loyal, to be decent, to stand up for what's good and right even if it's going to be uncomfortable, and to… make good friends. If you don't surround yourself with people you can trust, life's hard."
Ultimately, Mr. Altshuler's time at La Salle made him "appreciate the value of connection to not just your co-workers but your clients, in this case, the students," he said. "There's a reason people don't leave La Salle… I felt the fact that everybody who worked at the school cared about the common goal of having really good educated but ethical kids… I'm going to take away the reminder that commitment to good work is the right commitment. I need to be doing work that matters… I can't sleep at night if I'm not doing work that I think has value to someone else… I'm committed to this for life."
Mr. Altshuler continued, "I'm grateful for what La Salle gave to me, and for what La Salle allowed for me to give back," he said. "It's been an amazing seven years."