Fall Sports in Action: #1 Falcons Defeat #4 Central in the Semifinals
Last night, head coach Seth Altshuler's undefeated #1 varsity boys soccer team took home a thrilling 3-2 victory in the semifinals vs #4 Central.
The game was emotional as the clock ticked down to the last few minutes with a score of 2-2, following senior captain Justin North's goal.
It appeared that the game was going to go into penalty kicks for the third year in a row. In the last two years, the Falcons soccer team has made it to the semifinals but lost in PK's.
This year their luck changed for the better when junior Luke Strange scored the winning goal with 18 seconds left in the game. The ball rolled behind the goalkeeper and bounced off the shin of one of the opposing team's players, landing directly in the back of the net.
The boys will be playing #2 Corvallis in the championship game at Hillsboro Stadium this Saturday, Nov. 10 at 10:30 in the morning.
Here are a few photos from last night's game capturing the emotion: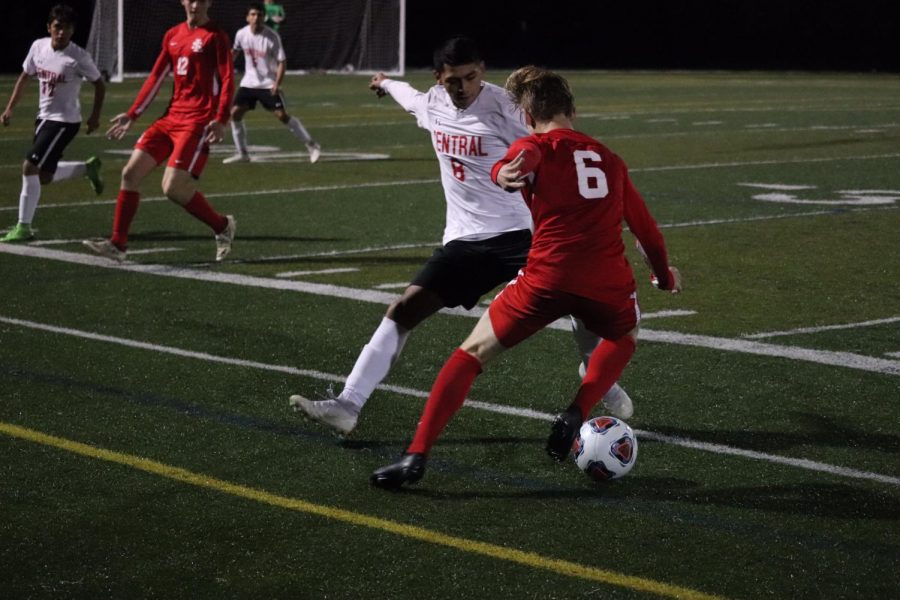 Karter Cook dribbles through the Central player looking to pass the ball to #12 Noa Taylor.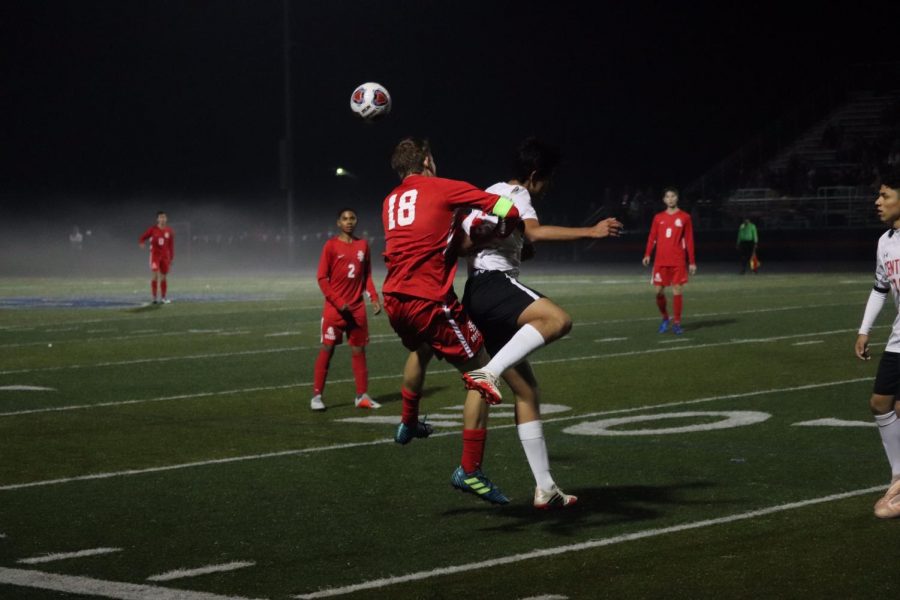 Captain Justin North battles for the ball in the air, landing a header back to #2 Mizael Harris.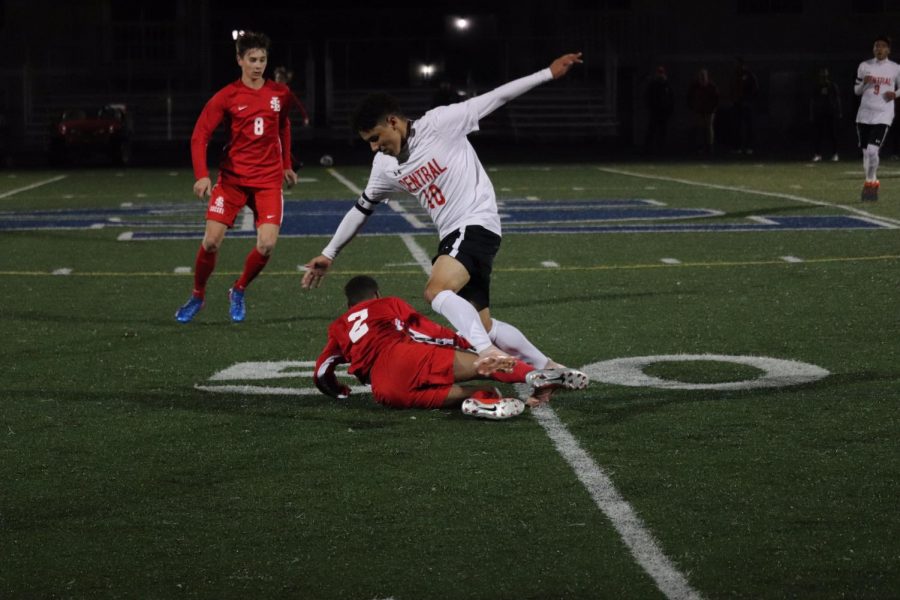 Mizael Harris goes in for a slide tackle, successfully stealing the ball.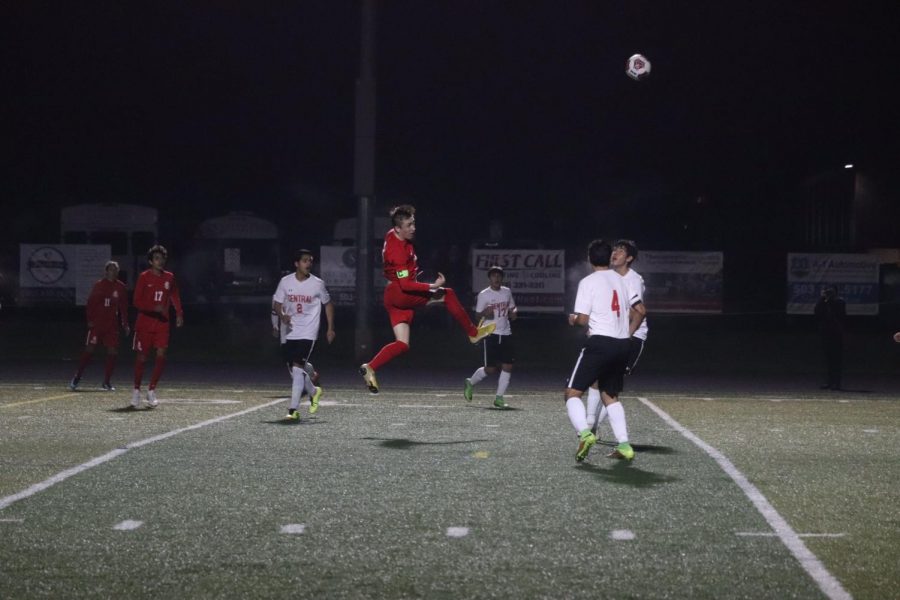 Captain Brendan Dexter blocks the opposing keeper's goal kick with a header.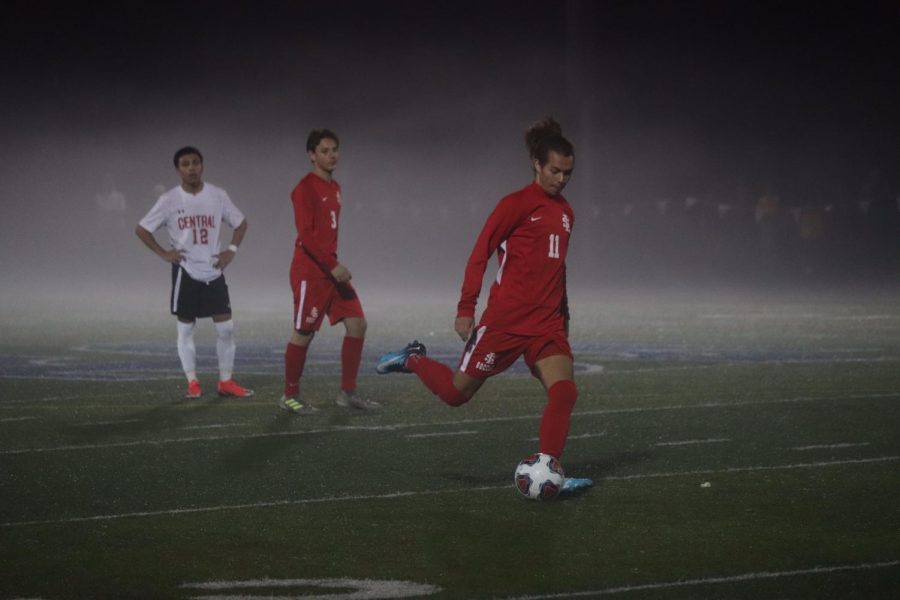 Luke Strange takes a free kick, looking for an open shot at the goal.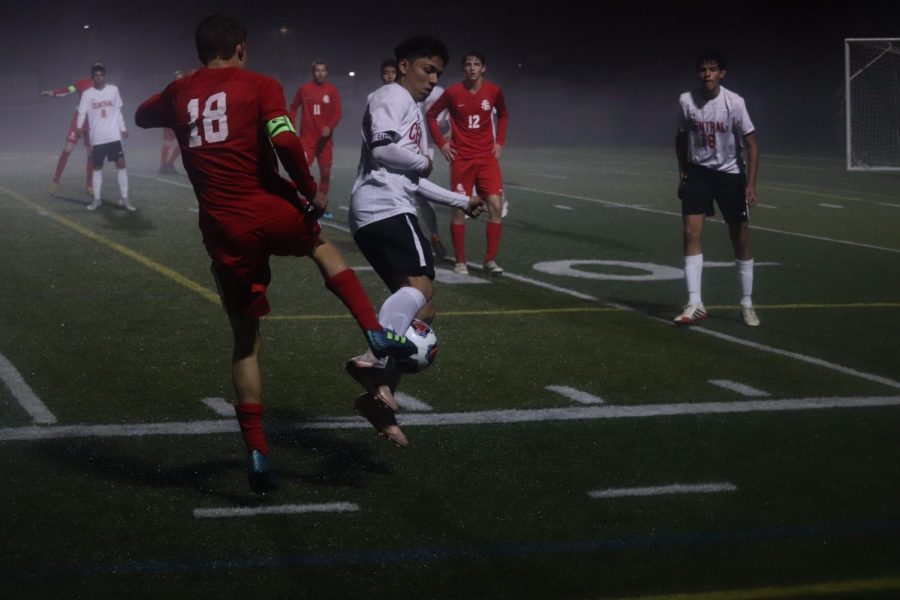 Captain Justin North battles for the ball in the opposing team's final third of the field.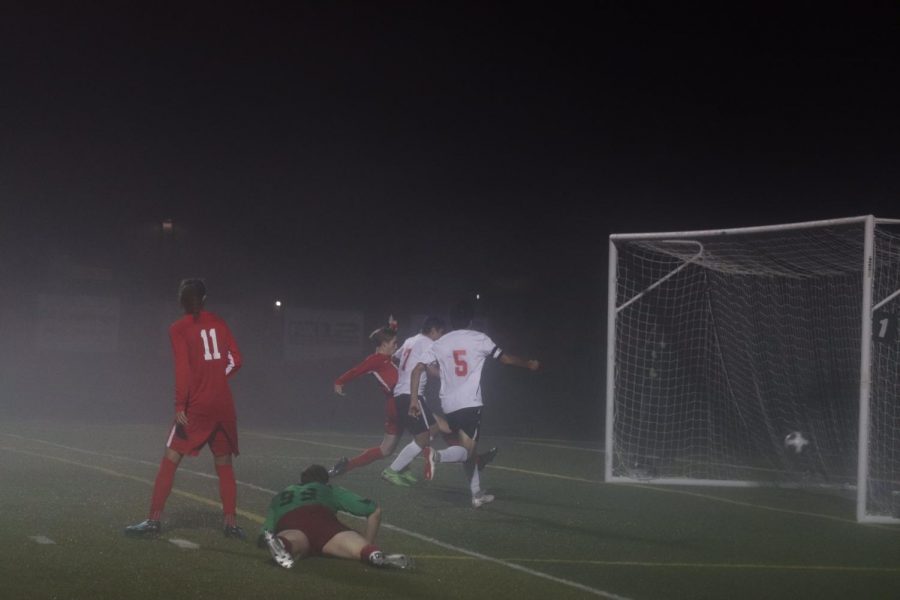 #11 Luke Strange scores the final goal of the game with 18 seconds left on the clock, as Karter Cook rushes in to clean up.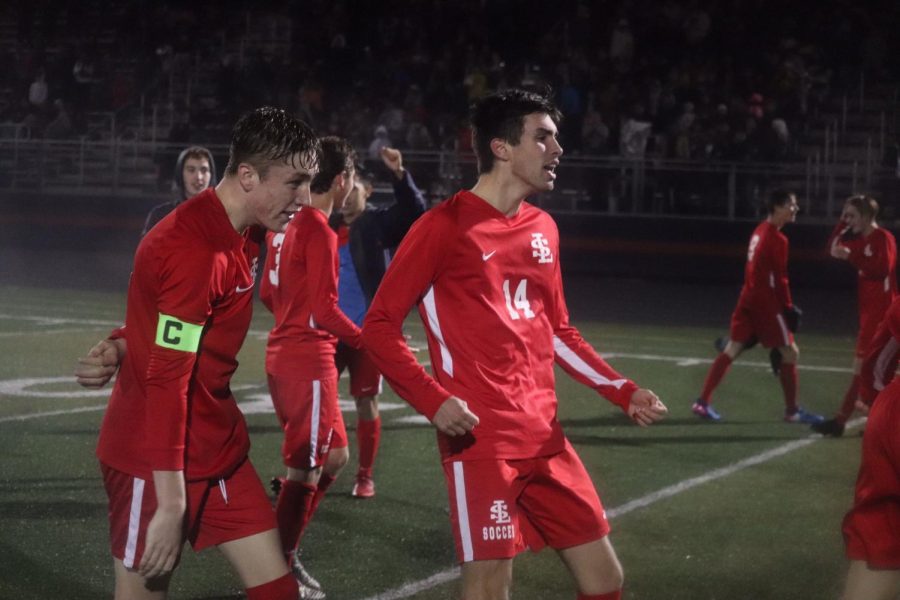 Captain Brendan Dexter and #14 Liam Rinehart celebrating their hard fought victory.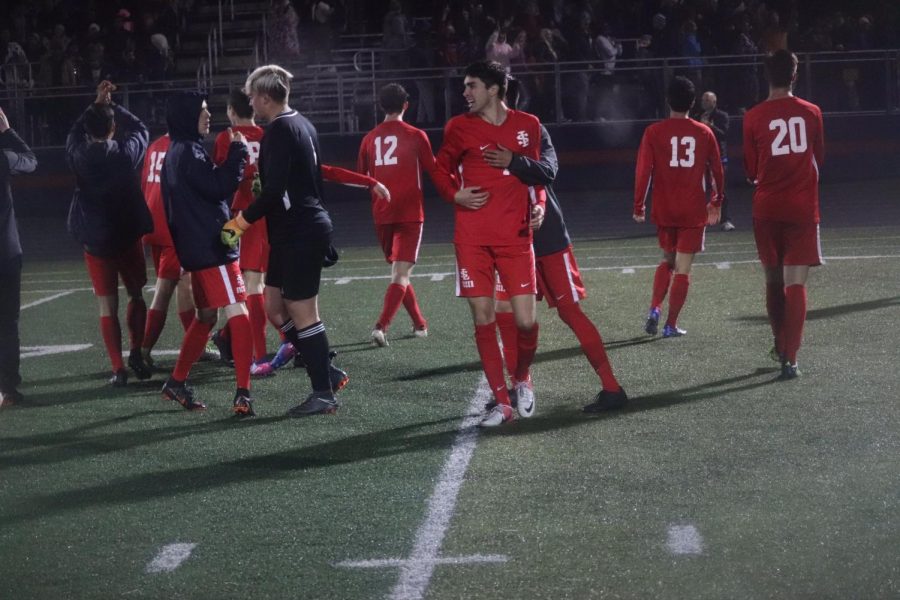 The rest of the team celebrates the win.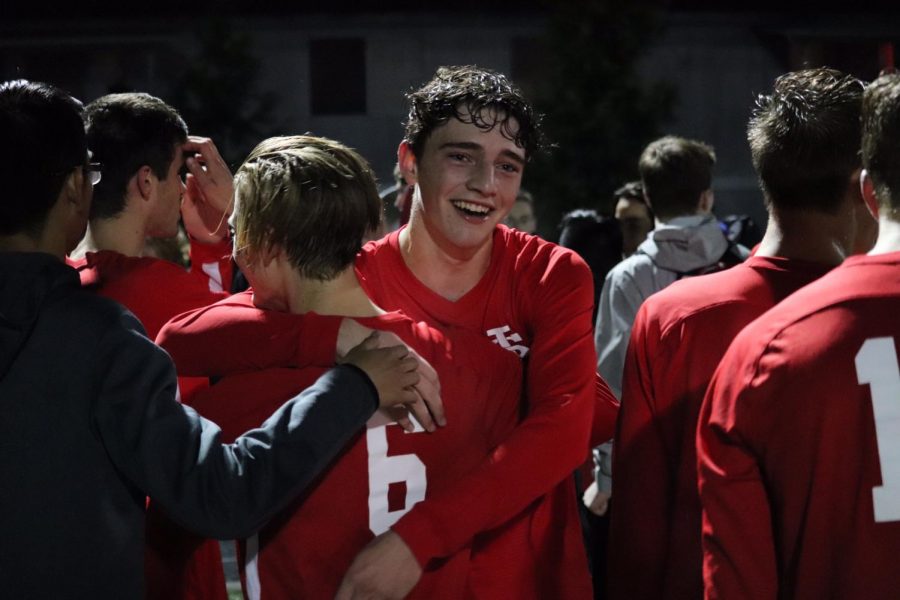 Noa Taylor embraces #6 Karter Cook.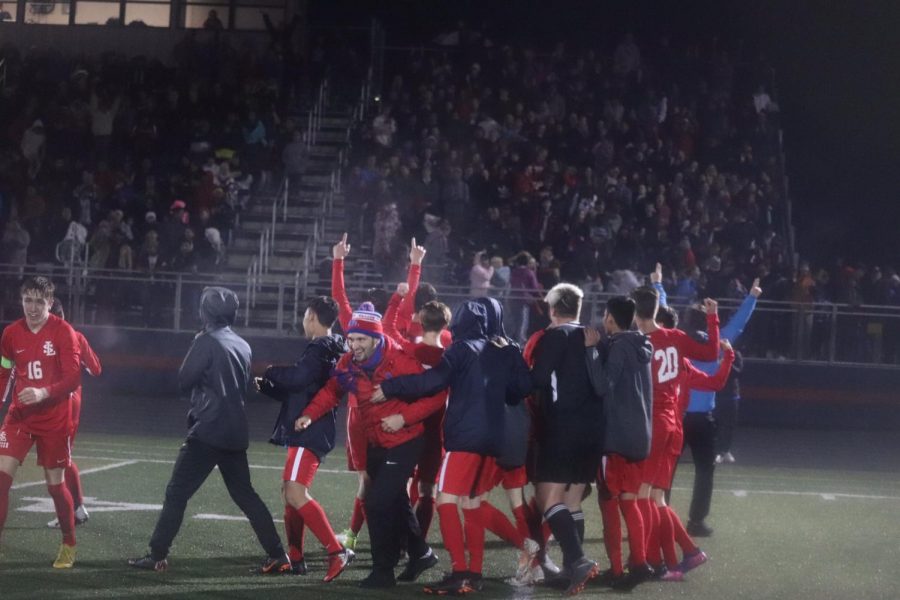 The team congratulates assistant coach David Leslie while assistant coach Matt Owen and head coach Seth Altshuler hype up the fans.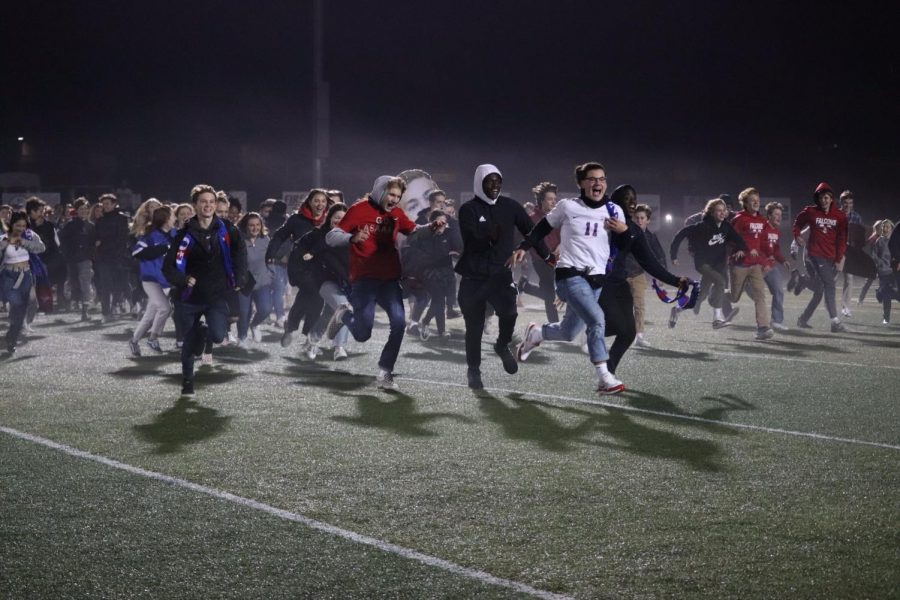 The fans rush onto the field, led by Carson Redmond (wearing #11 Luke Strange's away jersey).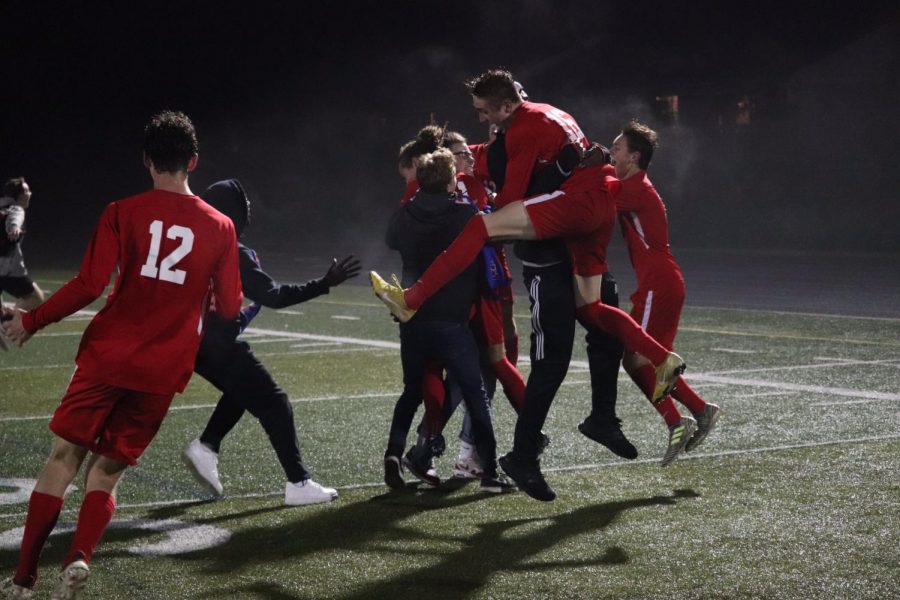 The team is congratulated by their ecstatic fans.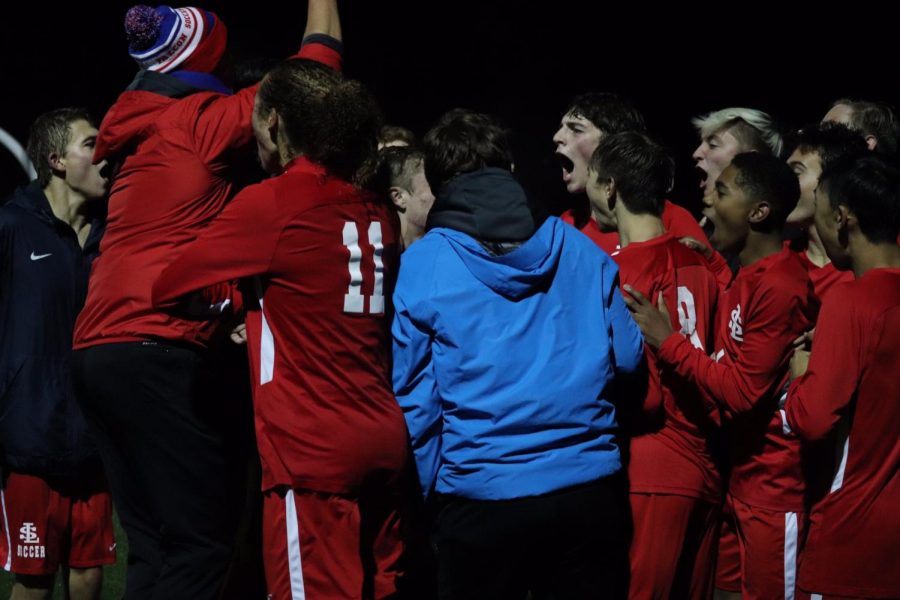 Captain Brendan Dexter leads the team in a celebratory chant.
Head coach Seth Altshuler is embraced and congratulated by both fans and players.
About the Writer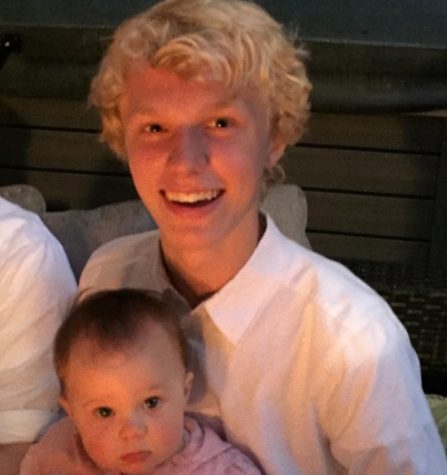 Sam Hull, Staff Photographer
Sam Hull is a senior at La Salle who enjoys playing soccer and skateboarding. On the weekends Sam spends most of his time working as a dishwasher at Papa...