Fall Sports in Action: Girls Soccer Defeats St. Helens 2-1
Coming off of a 2-1 victory against St. Helens on Monday night, the girls soccer team is currently ranked #15 in state and #3 in league. They have achieved a league record of 3-1 and an overall record of 5-5-1. Here's a look back at the action from Monday night's game.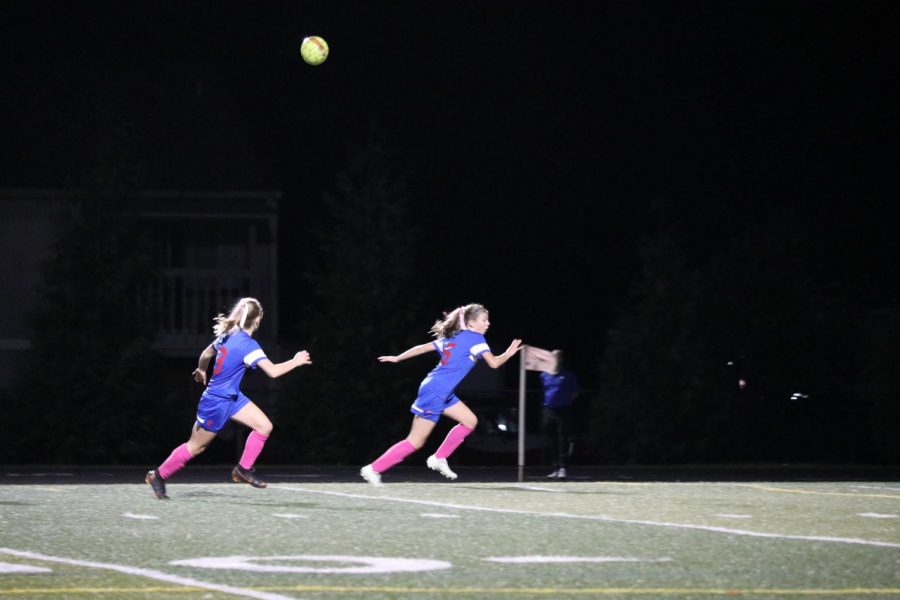 Freshmen Abbie Reddick and Gretchen Shea fall back on defense as the ball is punted overhead.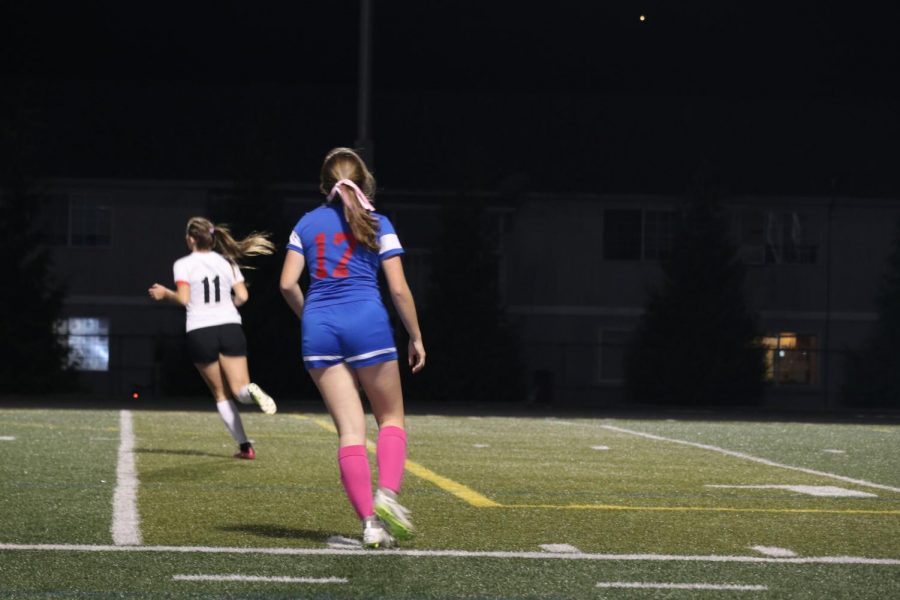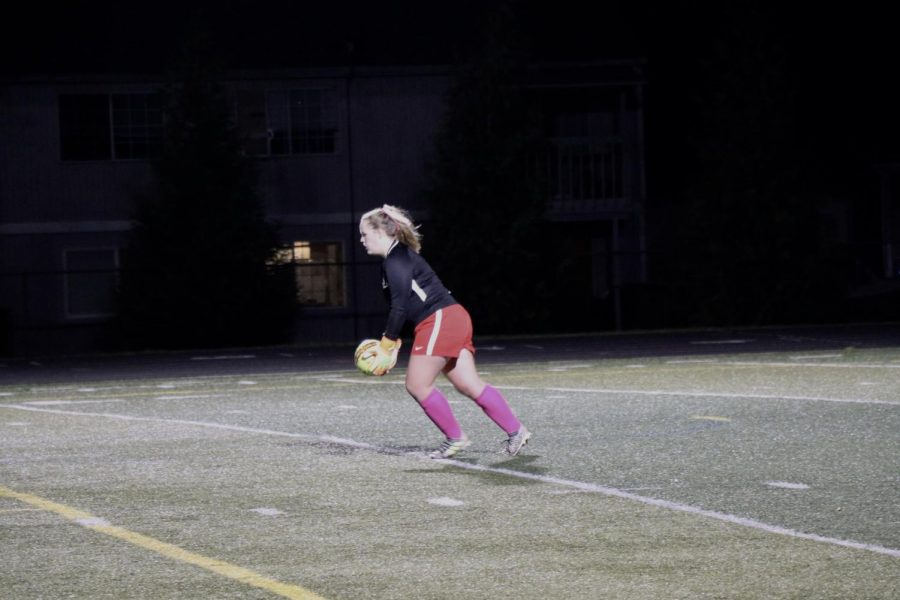 Goalie Carly Weber getting ready to kick the ball.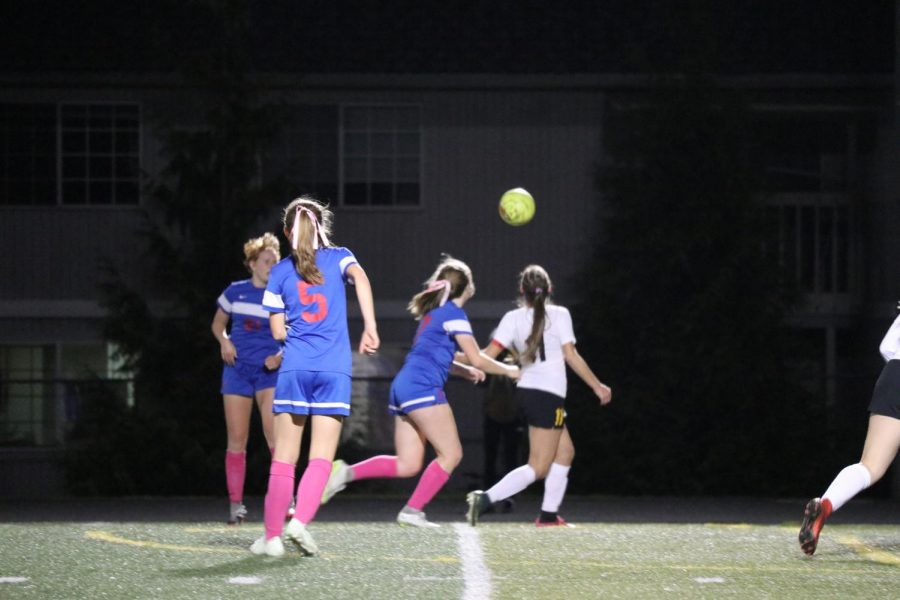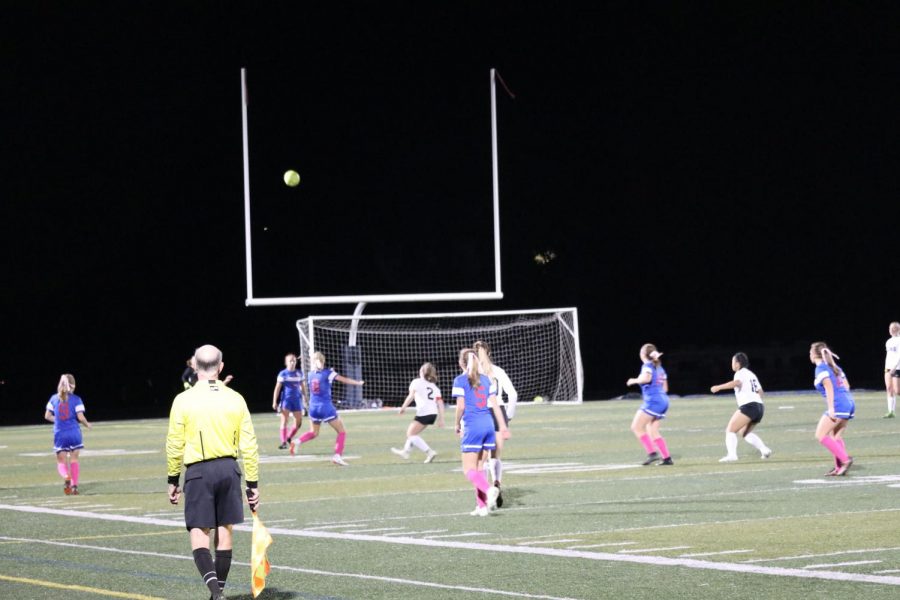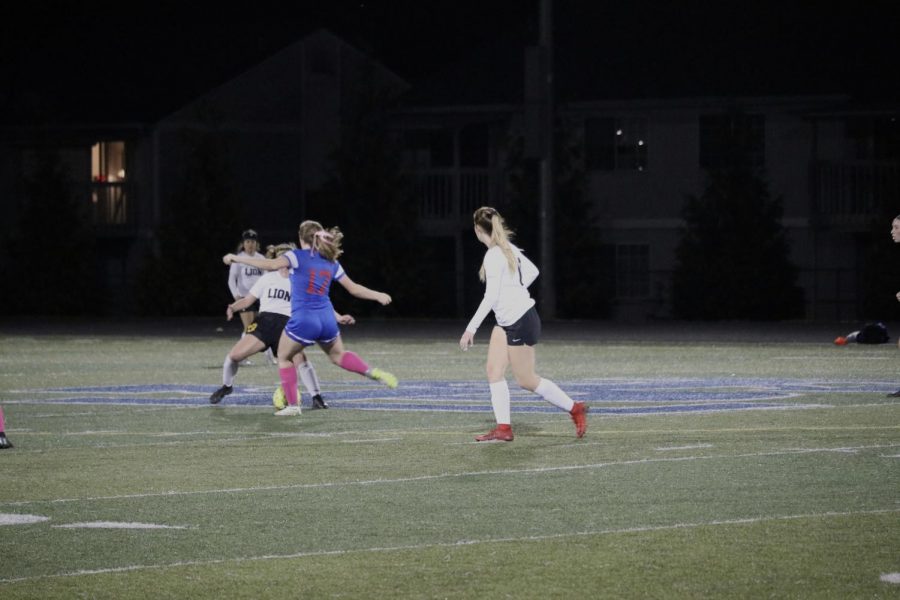 Freshman Katherine Collins competing for the ball.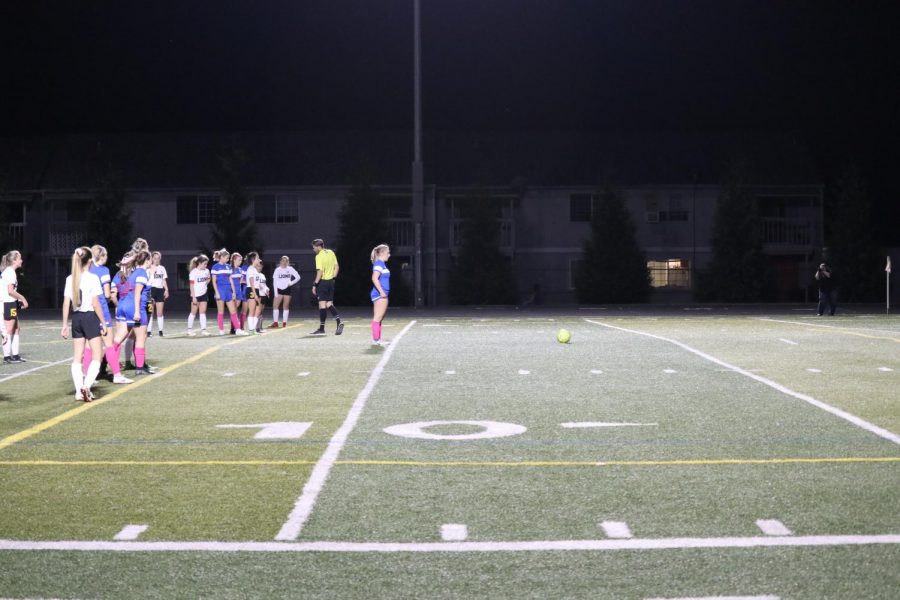 Senior Lauren Nebels preparing for a penalty kick.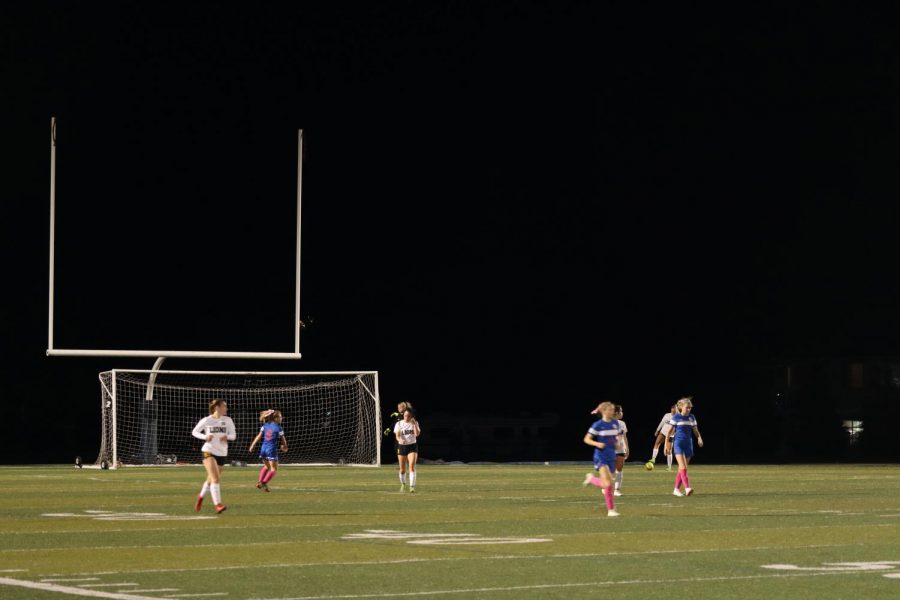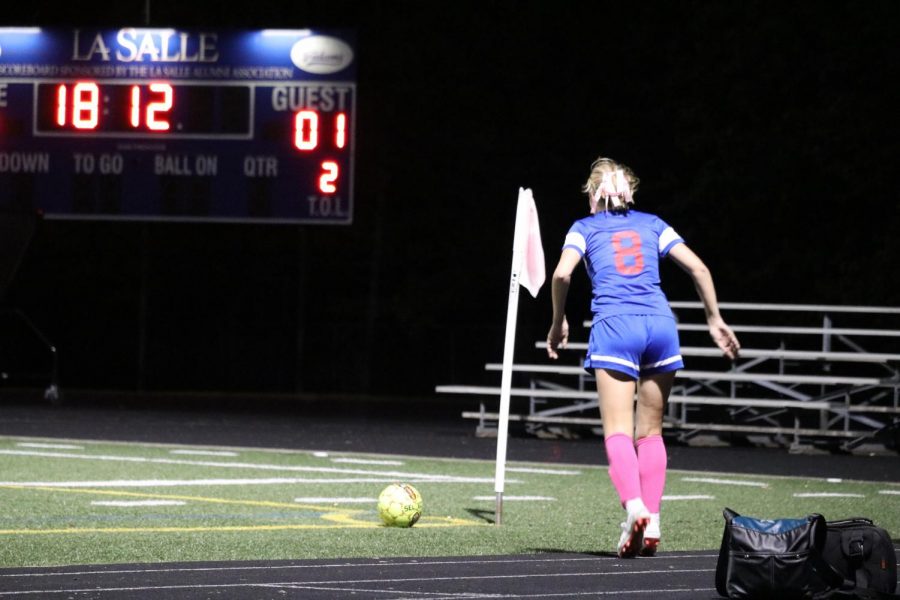 Senior Maggie Choate performing a corner kick.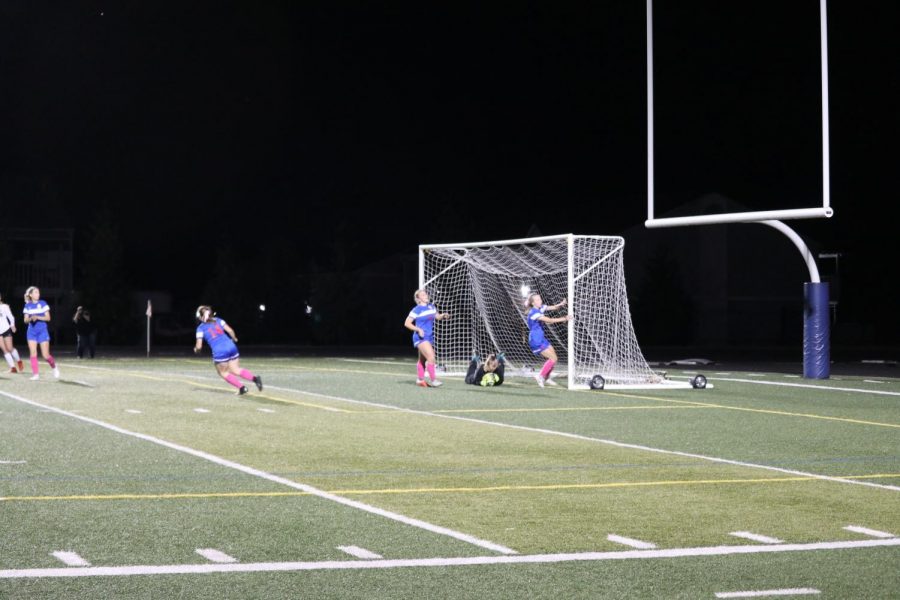 Senior Lauren Nebels chasing the ball down the field.
The Falcons are playing this afternoon against Parkrose at 4pm. Stay tuned to The Falconer on Twitter for updates on this game. Next up, La Salle plays at Milwaukie on Tuesday, October 23rd at 7pm.
Leave a Comment
About the Writer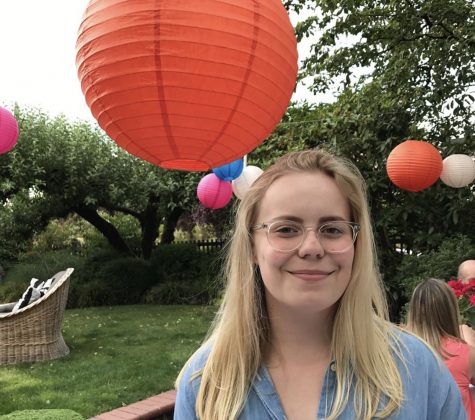 Reilly Nesen, Staff Photographer
Reilly Nesen is a senior at La Salle. She plays on the tennis team and loves to help out with the volunteer club. In her free time she likes to hang out...