Athlete of the Week: Mizael Harris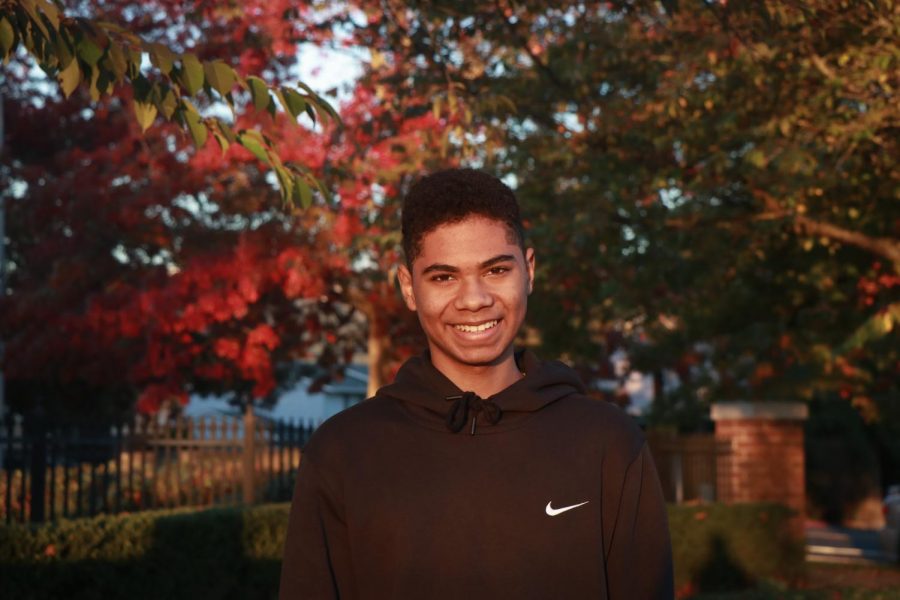 Junior and varsity midfielder Mizael Harris has been playing soccer, his favorite thing to do, for 13 years. Harris spends the majority of his time on the field, playing small games with his friends, and participating in club soccer with the Portland City United team during the La Salle offseason. 
Harris believes that the most important part of soccer is good chemistry among teammates. While he has met many new people playing, he has also been able to play with kids he's known his whole life. 
Harris loves the La Salle team's pregame locker ritual. "We turn off the lights, and we go in the locker room and do this chant," he said.
Harris recalls winning the 5A state championship last year with his La Salle teammates as one of his favorite memories of playing, noting that it was "very exciting" after the "devastating" loss the team had suffered the previous year at state. 
Since Mr. Seth Altshuler is no longer coaching, and because the COVID-19 pandemic has created restrictions for many sports seasons, Harris is unsure of what the soccer season will look like this year. Although practices have begun, it is unclear whether or not Harris and his team will be able to have their full season.
"We're able to practice, at first with less contact stuff, and now we have to play with a mask, which is hard to breathe in," Harris said. "Everything is fine, but a lot slower than usual."
If the high school soccer season does happen this year, it is unclear if spectators will be allowed. This saddens Harris, as he mentioned how the fans bring a lot of energy to the stadium, improving the atmosphere and the energy of the team. 
"[The fans] make our team more hyped up," Harris said. "It's more fun to play with fans."
As for his academics, Harris said balancing schoolwork and sports is normally pretty easy for him. He said that he dislikes online school, though, and misses the time he used to be able to spend with his friends at La Salle.
"Everything is homework now," Harris said, as he reminisced about when students got to spend school days inside La Salle, learning in the classroom. 
In the future, Harris would like to continue playing soccer for as long as possible. He hopes to play in college and professionally, if possible. Soccer is his greatest passion, he said, and he hopes that it will play a large role in his future.
About the Writer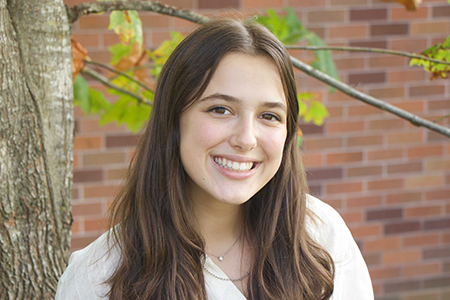 Maggie Crimmins, Staff Reporter
Maggie is a sophomore at La Salle. She loves to hang out with her friends, go thrift shopping, and listen to music. She also plays piano and enjoys going...