Winter Sports in Action: #8 Boys Basketball Team Falls Short 44-57 to #2 Wilsonville
Hang on for a minute...we're trying to find some more stories you might like.
Last night, Feb. 12 the #8 boys basketball team fell short to one of their top competitors #2 Wilsonville, with a final score of 44-57. They now have a league record of 6-4 and an overall record of 13-8.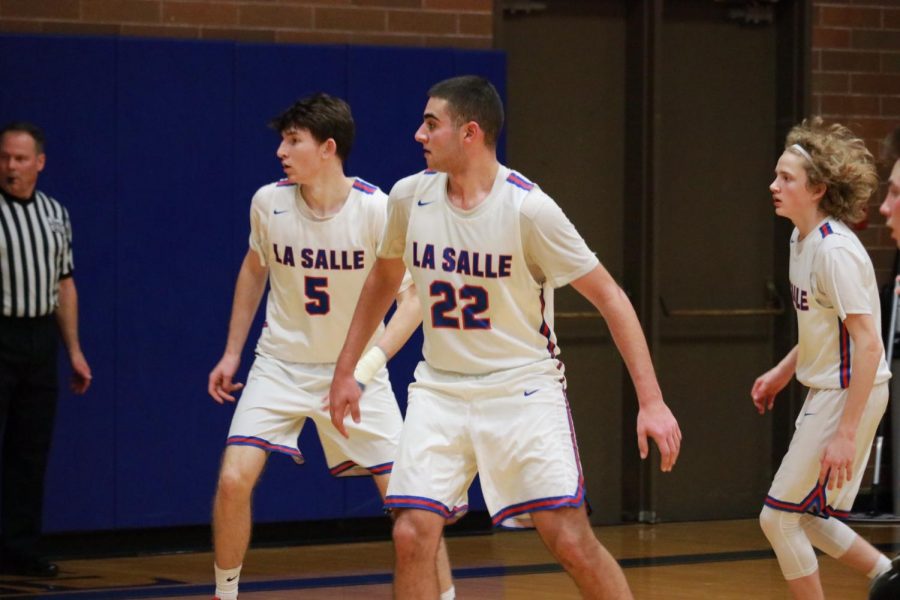 Samantha Kar
Senior Nolan Grogan, senior Rudy Massaad, and sophomore Ian Simmons get in place on defense.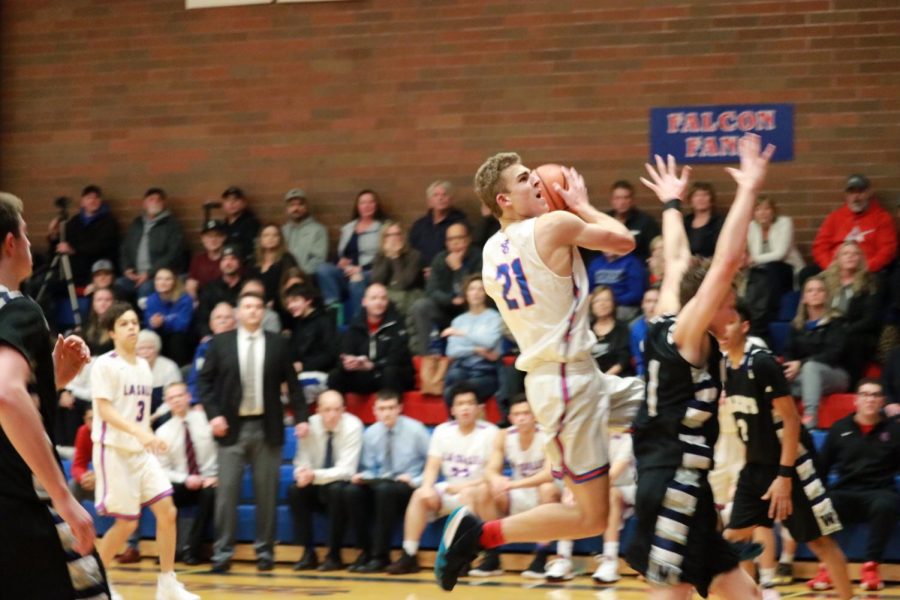 Samantha Kar
Senior Justin North leaps for a lay-in from the center of the key.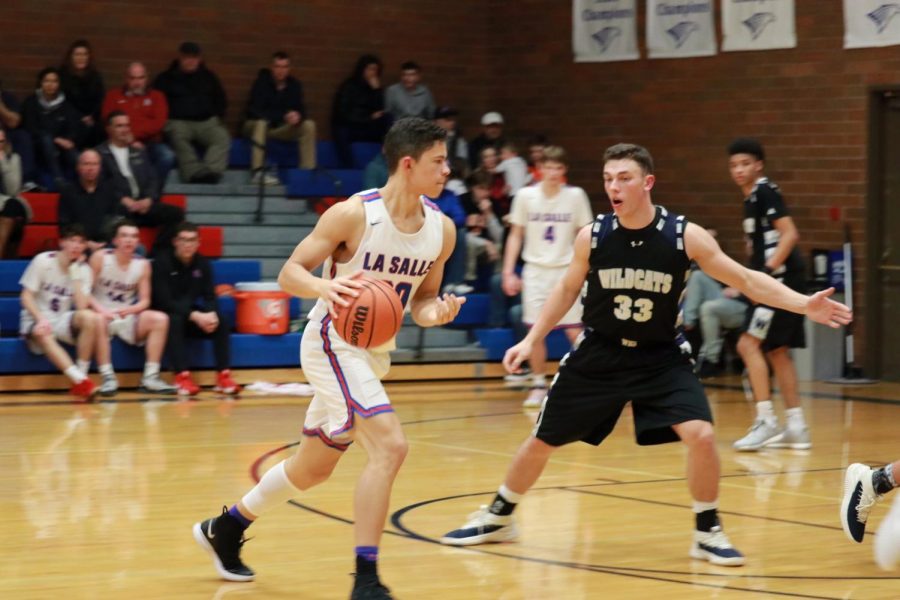 Samantha Kar
Senior Alex Boyd manages the ball behind the 3-point line as he is defended by senior Wildcat Nolan Thebiay.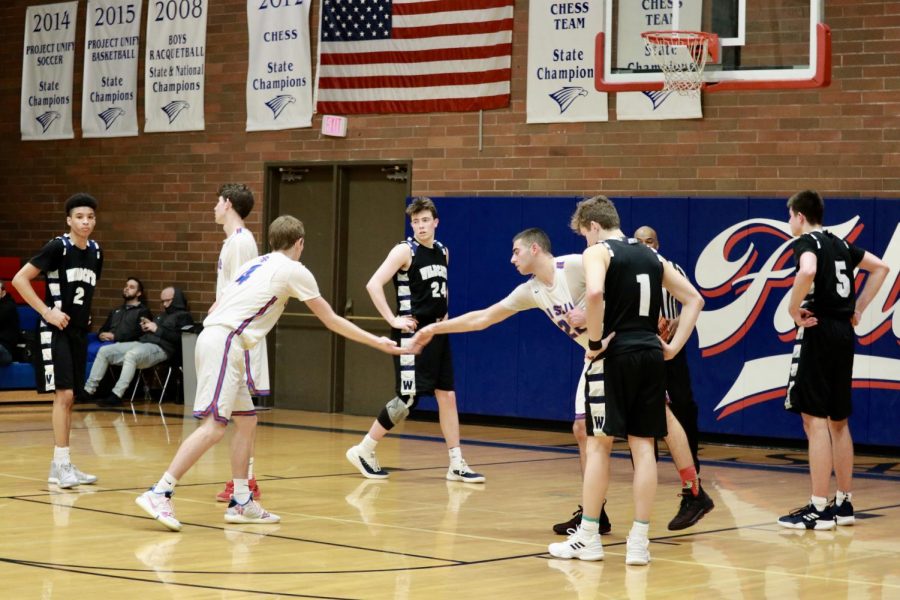 Samantha Kar
Senior Rudy Massaad shakes up senior Jace Norton after a free throw.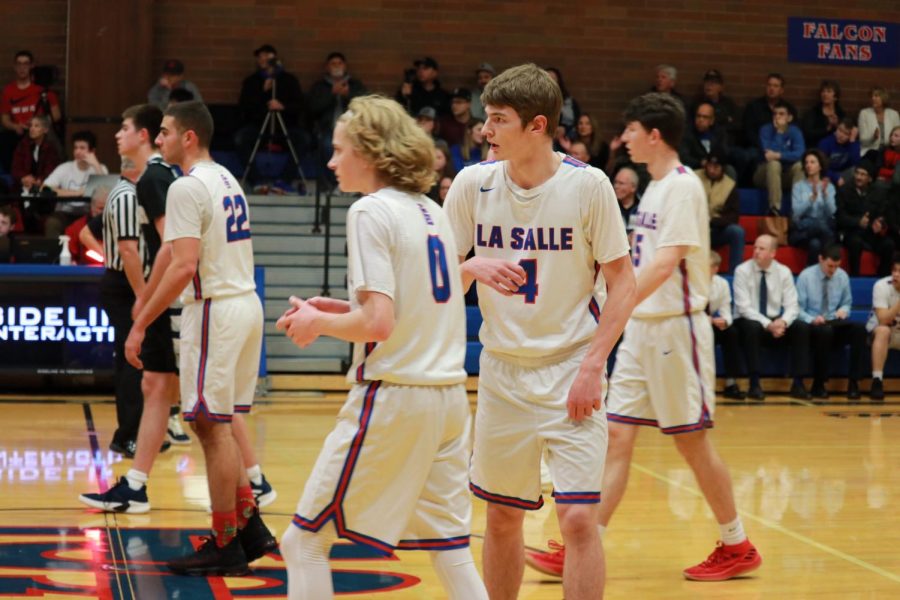 Samantha Kar
The boys take the court as they return from the locker room at halftime.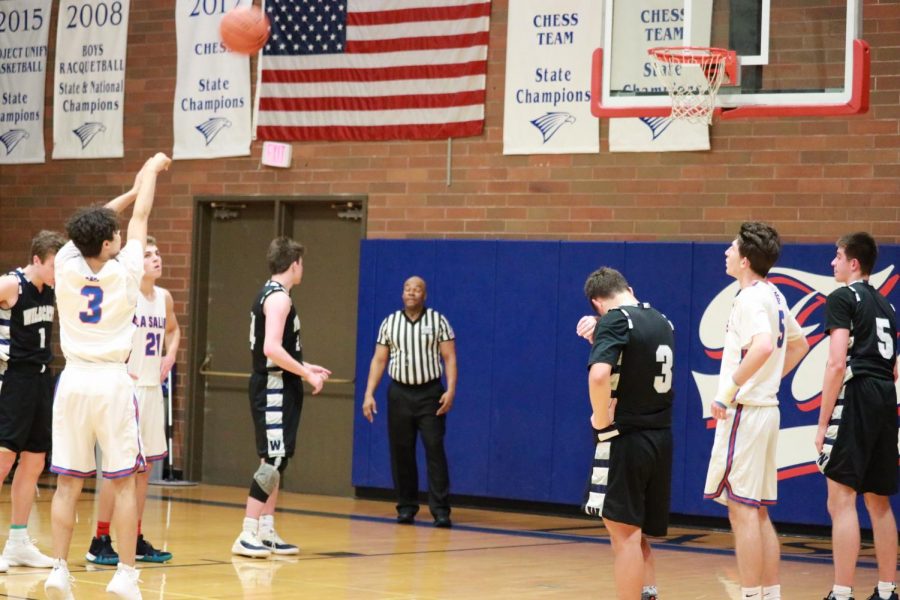 Samantha Kar
Sophomore Nic Boyd shoots a free throw.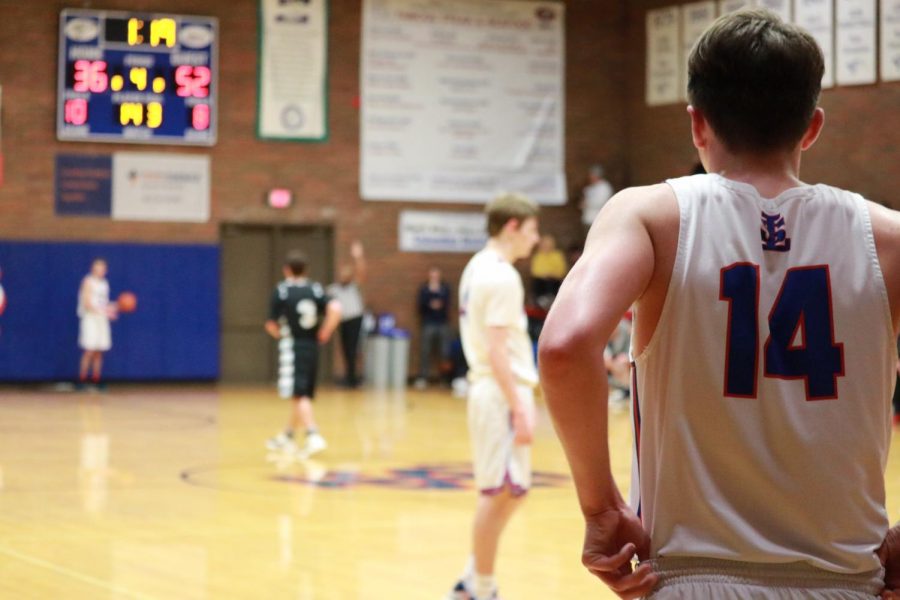 Samantha Kar
Sophomore Jake Owens scans the court with a minute left in the game.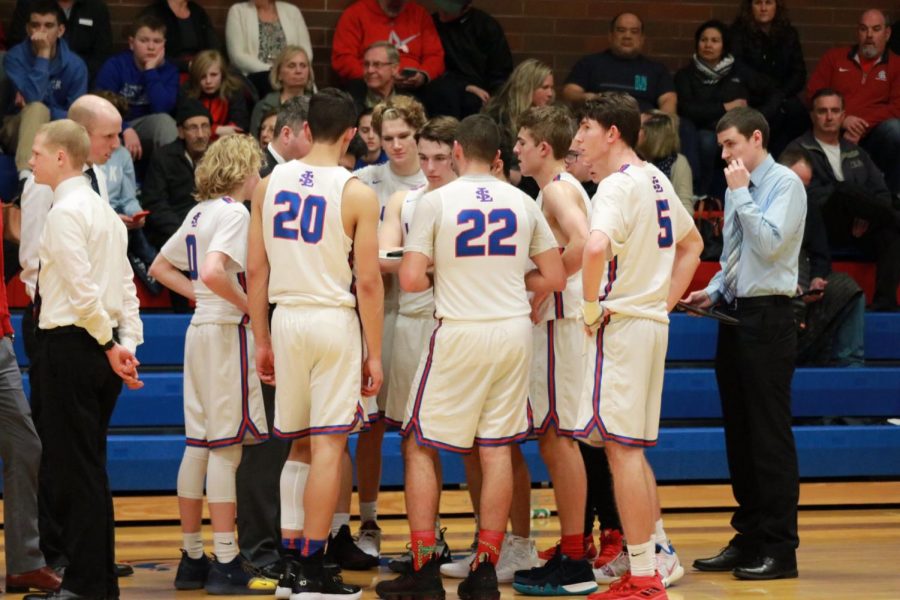 Samantha Kar
The boys gather during the final timeout.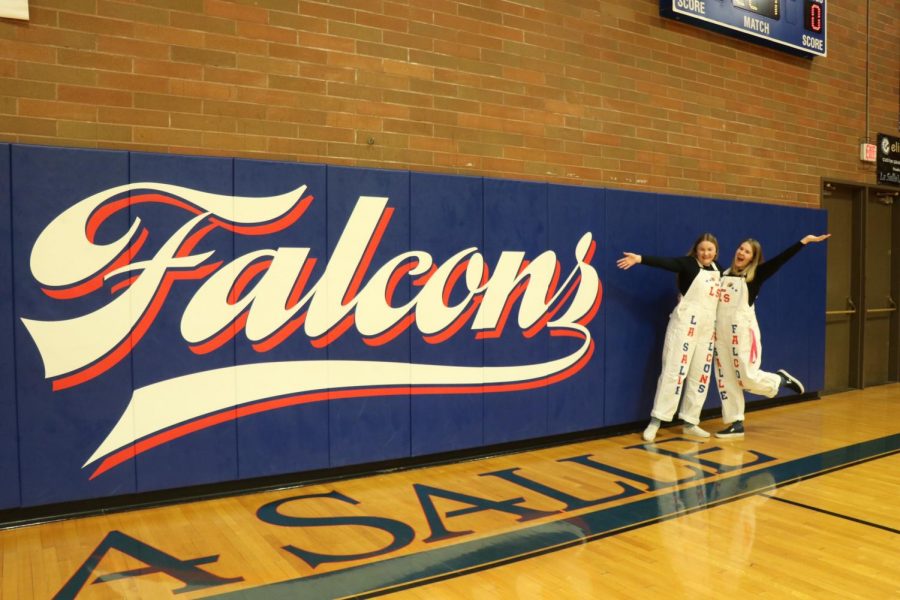 Samantha Kar
Molly Hogan and Ellie Low, seniors and leaders of the Spirit Club, show their support by designing La Salle-themed overalls.
The team's next game is this Friday at #17 Milwaukie Academy of the Arts at 7:15 p.m., and the next home game is Tuesday, Feb. 19 versus #32 Scappoose at 7:15 p.m.
About the Writer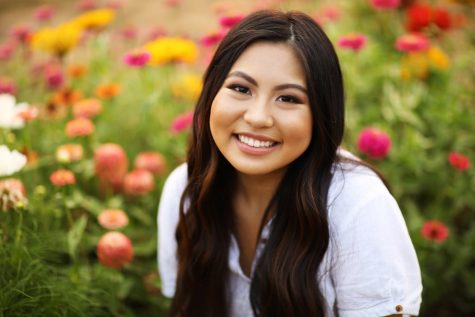 Samantha Kar, Editor in Chief
Samantha is a senior at La Salle. She is a varsity swimmer on the swim team. In her free time, she enjoys playing the piano, photography, and hanging out...