Athlete of the Week: Andrew Lam
Basketball season is underway and La Salle is expecting many great things from the varsity boys team. Senior Andrew Lam, starting point guard, has already stood out for his all around talent on the court. Because of his many great accomplishments, Andrew has been selected for the Athlete of the Week.
Andrew Lam has been playing basketball since he was six years old and has been on the varsity team for three years, including sophomore year, his first year here at La Salle where he swung up from the JV team. Andrew has not only played high school ball, but has also played for many different club teams as well.
Although Andrew is a very skillful player he faces challenges that he has to work hard to overcome, including only being 5'6″. "My biggest challenge in basketball is my height. Since I am short, I have to work extra hard to play against taller players," he says. 
Andrew knew he loved basketball since the day he started playing. Not only does he love playing, but he loves watching basketball as well. He looks up to players Allen Iverson and Jason Williams because he plays the same position as both of them, and has always strived to learn various moves from both of them.
One memory that really stands out to Andrew is when he scored 40 points in a sixth grade basketball game, but sadly he will always remember that his team still lost that game by seven points.
Andrew is planning on going to either OSU or PSU next year, but he does not plan to play basketball there. His goal is to play in the city league, a recreational team, after high school.
Basketball has always been a way for Andrew to relax and have fun. He has made many great memories including the time where he went to Reno with his AAU team for a tournament. He has also enjoyed the trips he has taken with the La Salle team and won't forget all of the great memories he has made. He's excited to make more memories this year and see how his last season turns out.
About the Contributor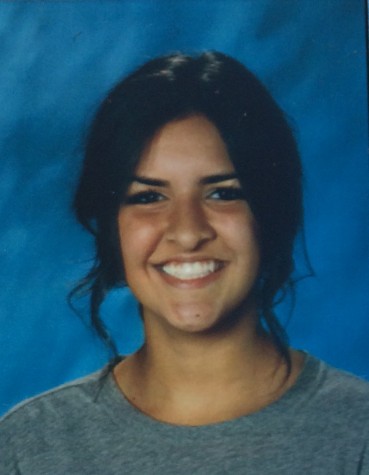 Amanda Stewart, Editor
Amanda Stewart is a senior at La Salle. She enjoys playing sports and being with her friends and family. Amanda likes to attend games and other social...