After Last Year's Canceled Season, Spring Sports Are Once Again in Full Swing
Last year as the spring season was approaching, current sophomore Megan Snyder was excited to play high school tennis for the first time.
But just as practices were starting up, the spring athletics season was canceled, leaving Snyder feeling disappointed about an experience she missed out on — a feeling that would grow familiar for many people over the next year as events, extracurriculars, vacations, and celebrations were canceled, postponed, and modified due to COVID-19.
Now, after over a year in the pandemic, Snyder and her teammates are finally returning to the tennis court to compete for La Salle, along with the other spring sports that are commencing competition now that it is season three in the Oregon School Activities Association's modified schedule for high school athletics.
In addition to tennis, the other sports competing during season three are track and field, golf, baseball, and softball.
"It's been really fun so far, so I'm really glad for the opportunity," Snyder said. "It was really disappointing to have it cut so short, so I felt really excited to be able to play this year and have a full season."
Still, high school sports this year are not quite the same as the typical pre-pandemic sports season. Teams trained for league games with a shorter period of official preseason, and the season itself is shorter, lasting just four weeks. In addition, the number of spectators who can attend competitions is limited, athletes must wear masks and maintain social distancing, and the typical statewide postseason playoffs have been replaced by district-organized "Culminating Week" events.
"Obviously [the season is] shorter, so that's a little disappointing," senior tennis player Ryan Ngyuen said. "But something's better than nothing… Just happy to get some games in, at least, with other schools — a little taste of competition before we go to college."
Senior Ben Jacobsen is playing tennis for the first time, and he said "it's nice to get into competition again," and to have a sport as a social and physical outlet.
"Just being involved with a group of guys and just having fun is really nice, just to be out here," Jacobsen said.
Despite the shorter season, Nguyen said it feels good to be able to compete.
"Kind of disappointed that I didn't have a season last year, but it feels refreshing," he said. "Last year, senior year, finally get a season in… It feels good."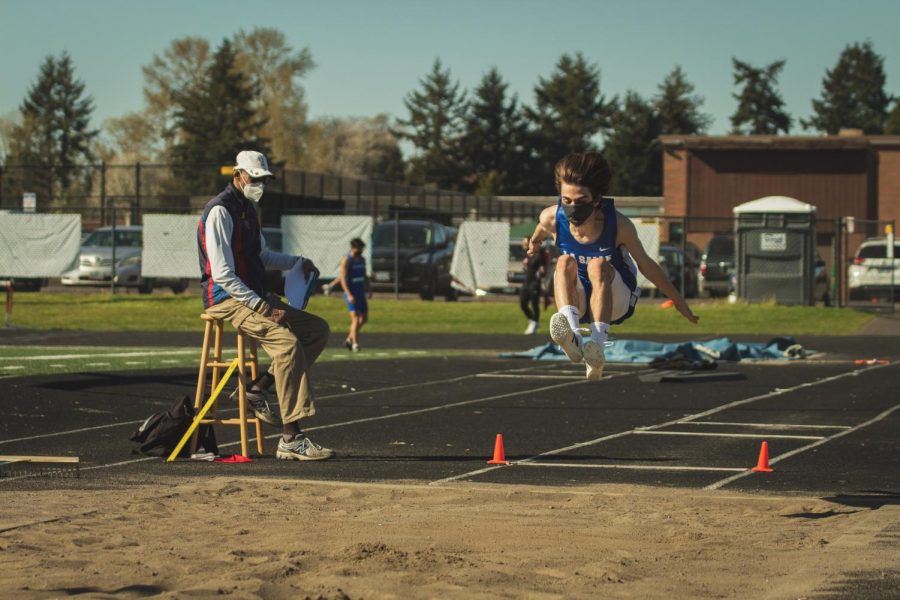 Similarly, senior golf player Andrew Keepes said he is happy to participate in this high school season after last year's cancellation.
"Overall, it definitely feels good to just be back and be able to compete," Keepes said. "That was a huge bummer last year, and I'm sure it was for a lot of other sports, so it's really good to get back."
Senior track runner Nathan Henry said he feels "thankful" to have his track and field season and that he is "looking forward to doing my best," though he said there is some uncertainty around how the track team will perform this season.
"COVID has affected the team immensely," Henry said. "You don't know who's been training over quarantine, so you don't really know what to expect."
For Henry, it has been more difficult to train during the pandemic, but he feels confident in his running, as he also participated in cross country during OSAA's season two, which fall sports competed in last month. 
Track and field coach Mikel Rathmann said that because of the cancellation of last year's season, it feels as if there are two freshmen classes on the track team, as both sophomores and freshmen have never ran high school track and field prior to this season. 
"Track meets can be kind of confusing, getting to all the events that you have to get to," Coach Rathmann said. "So [I'm] relying on our seniors and juniors to really try to help freshmen and sophomores out this year. But just super excited to be able to be in person… I'm glad the kids have an opportunity to go out and compete in track."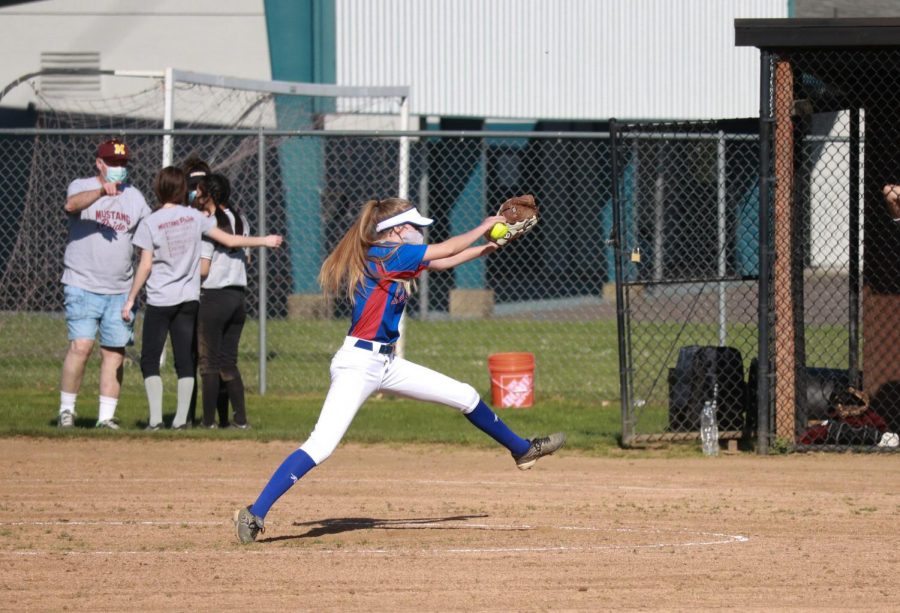 Rathmann said that in addition to having a younger group of track and field participants, there was much less time for preparation than the team has had in previous years, with the first meet taking place in just the second week of the season, when it would normally occur around the fourth or fifth week.
Rathmann said that to get runners ready for competition with such little preparation time, they are only doing two or three events each for the first meets, "so we just don't overpush them and injure them," he said. "So just taking it super easy and just letting it be a training run, and get some starts in — low pressure, low key."
One benefit from the shorter seasons, Rathmann said, is that the cross country runners, who have now shifted to track and field, are feeling prepared but not burnt out.
"Cross country kids are ready to go," he said. "It was a short cross country season, so it's not like they're banged up — they're pretty much just hitting their stride, but we're just going to shift to shorter distances on an oval instead of in parks."
For freshman Sofia Gonzalez, it is her first time participating in high school track and field.
"I like it, the practices are pretty fun," Gonzalez said. "I know this season is a little bit shorter… which is kind of sad, but at least there is a season."
Because of the shorter time frame, "it's a little more stressful," she said. "Less time to actually practice the events, but I think it'll be a good base work for next year when we do it again."
For softball player Veronika Gunther, it is also her first time participating in a high school sport, but as a sophomore who missed out on a season last year.
The softball program has "a great group of girls this year," Gunther said. "As a softball team, due to the fact that we don't have a lot of people, we are like a close-knit family, which is really great… It's pretty exciting for me because this is my first high school sports season."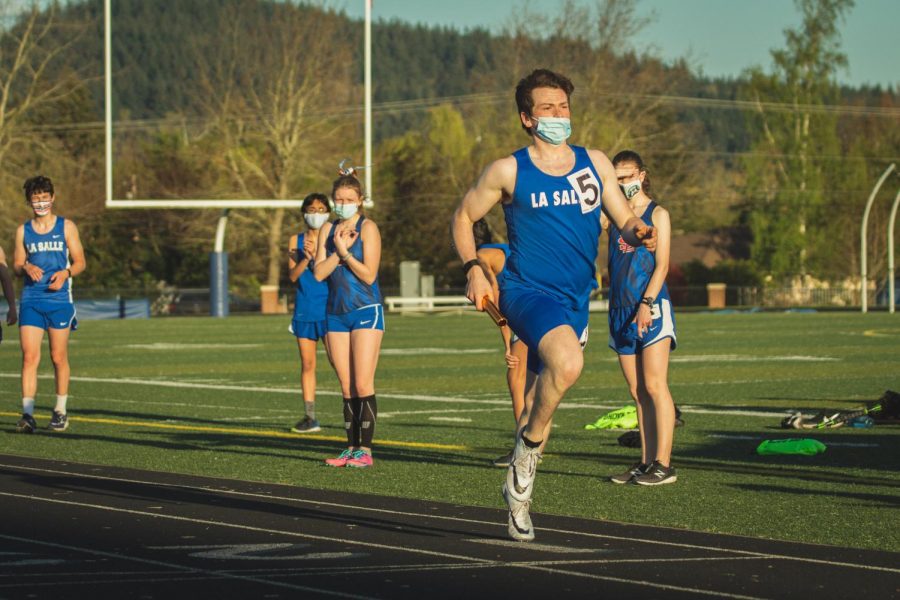 Gunther said that despite the abnormal season, she feels that the pandemic has actually improved her team's camaraderie.
"Maybe we've grown a little bit closer due to COVID," she said. "Because I feel like not everyone goes to school, but then everyone comes to the practices or tries to make it, and so I think we can get our emotions out, we can talk to other people other than our family members, and just have some fun, play some good softball."
Overall, "I think this season's going to be awesome," Gunther said. "I'm totally stoked."
Junior baseball player Aidan O'Brien said he is also looking forward to his season, as the baseball team has been training throughout the whole school year.
"We have a great group of guys," O'Brien said. "Even with all the circumstances, like not having playoffs or anything like that, it's great."
O'Brien said he feels that the team has the potential to do well this season.
"We're looking like we have a good chance to do some damage against some teams," he said. "We have a lot of seniors [who have] been working with the program since freshman year, and I think everyone's super invested into helping the team grow."
Tennis rackets, baseball and softball bats, and golf clubs are now in full swing, as season three teams began competitions last week. Despite missing out on last year's season, spring athletes are grateful to be returning to high school sports, looking to find their stride and build team camaraderie amid the abnormalities of a virus-ridden year. 
"Even through COVID and everything, we've stuck together," O'Brien said. "We always have a good time playing with each other. And then finally getting back to playing with each other after two years, it's been awesome, and I think it's definitely going to be a really fun season."