The Spring Teams That Never Got to Compete: Athletes Reflect on a Lost Season
As the announcement rang over the intercom speakers, echoing throughout the academic hallways, all of the students at La Salle sat in their fourth period classes.
On that Thursday, March 12, La Salle announced that the school's campus would be temporarily closed from March 17 to April 3. More announcements emerged in the following weeks, and by Wednesday, April 8, Principal and President Mr. Andrew Kuffner declared the closure of the school's campus for the rest of the year. Although classes would continue online, games, meets, and matches were all cancelled.
Baseball, softball, track and field, golf, tennis, and lacrosse are all sports that were not able to hold a 2020 season due to the COVID-19 pandemic.
Seven students spoke with The Falconer about their feelings toward the cancellation, what they are doing to stay in shape, and how the quarantine has impacted their future for sports. 
---
Junior Hailey Wadsworth is a softball player who plays as a pitcher or first base. She said that she "was looking forward to creating memories with all my teammates" and that she was trying to improve by "being a better leader for the other girls on the team." Another one of her goals was to make it past the first round of playoffs. 
Although Wadsworth is continuing to train and work out every day, she expressed that the quarantine has posed challenges when it comes to connecting with universities and getting recruited. "It does add some challenges for my recruiting because the summer season of junior year is very important for softball," she said. 
Newly transferred from Clackamas High School at the start of this year, junior Will Curran was looking forward to playing for a new baseball team and improving with his teammates throughout the season. Curran has been practicing in the hopes that summer ball will still happen. Although he has still been keeping in touch with some colleges, he said that the quarantine has made communicating more challenging. 
Although college recruitment changes are primarily affecting juniors, other athletes in different academic years are going through different challenges. 
Sophomore Owen Cote has been playing baseball since his freshman year. He is staying active by throwing, hitting, and fielding with his dad. His biggest goal for this season was to help his team win another league title. Cote was excited to be a "part of a great team."
Sawyer Chalmers is another baseball player who was excited because he was going to be able to play on a new team with new people. Chalmers occupies his time during quarantine by hitting in his batting cage, and he also makes sure to "get a good workout every day."
"My coaches have been sending out reminders to the team to make sure we keep our bodies in shape for next year," he said. 
Although Chalmers is able to stay in shape for next season through workouts, one thing he has lost is the chance to achieve his goals for this season. "One goal I had this season was to improve my attitude when on and off the field as I think it is a very important thing to work on," he said.
This is a difficult time for juniors, sophomores, and freshmen, and although they didn't get their season this year, they presumably have one to look forward to next year. Although this is fortunate news for the 9th, 10th, and 11th graders, the seniors aren't so lucky.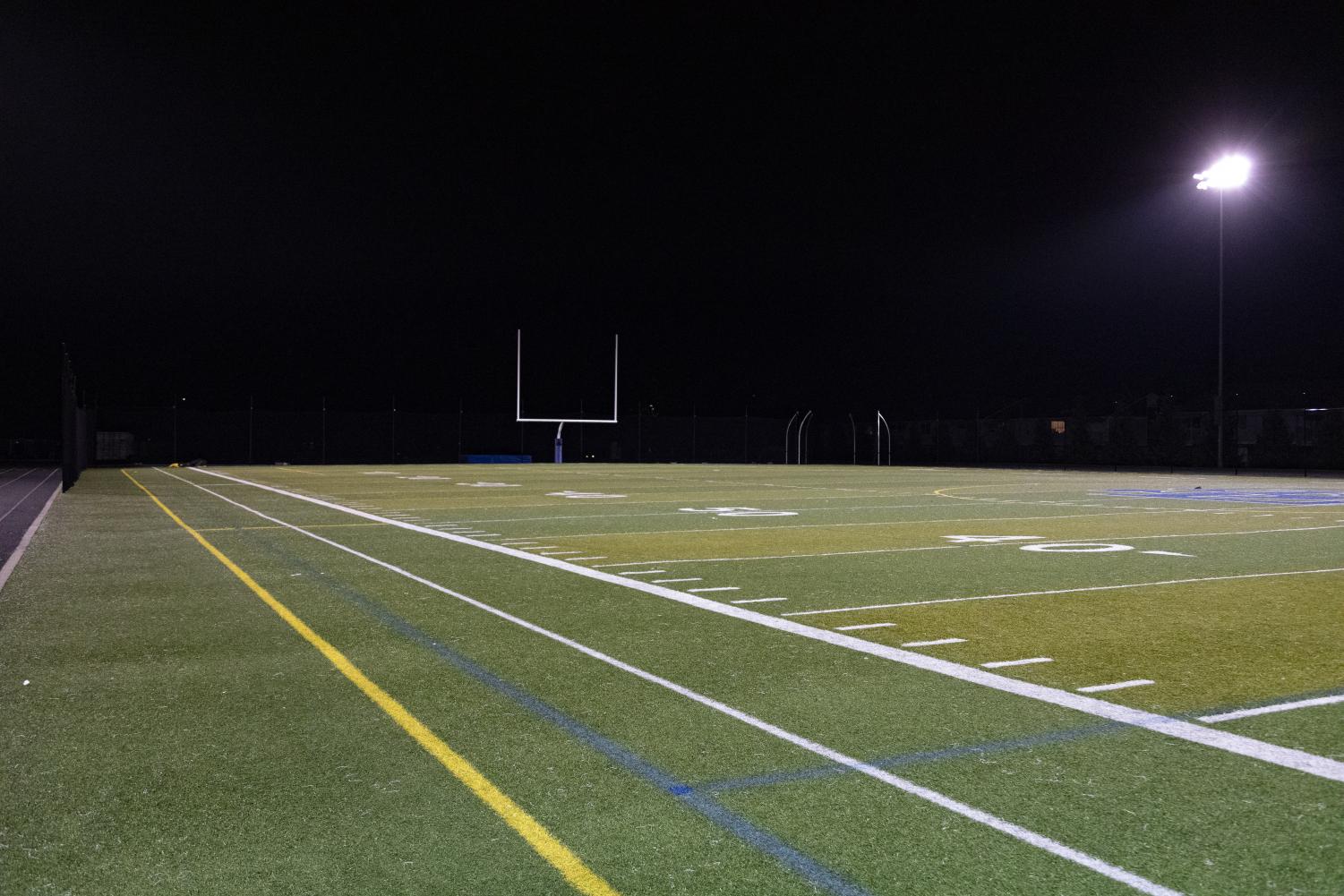 Sabrina Scherzinger, a senior on the varsity tennis team, played singles for La Salle. This season she was trying to improve by "increasing accuracy" because her "play style was mostly focused on power." The Bend Tournament was the event she was most excited for. "Last year we couldn't go due to some issues and the year before I was sick the entire time," she said. "It was going to be a fun time hanging out with the team and cheering each other on, but now I just hope that the team gets a chance to go next year."
Even though this was Scherzinger's last season, she is staying active by using tennis based workouts that she has received from her coach Mr. Tino Fabros. "I've been playing tennis since freshman year, and have grown and had fun with my team all four years, even if this year is short," she said. 
Mary Gach was on the varsity track team for her entire time at La Salle. She ran the 100 meter dash, the 200 meter dash, and the 4×100 meter relay. She was looking forward to going to state at Hayward Field this year as well as improving her form and her time. "[Competing in the state championships at Hayward Field] was the best and most fun experience I ever got in track," she said.
"I felt really disappointed that the season got cut short because I really wanted to end my high school season on a high note and honestly have one of my best seasons," she said. "I was fully ready to give all my energy now that my health is back on track, but unfortunately that couldn't happen." 
Gach explained that last year, during track season, she was having shortness of breath and stabbing pains in her chest whenever she did physical activity. Mr. Cameron Hamilton, La Salle's athletic trainer, started helping Gach with stretching her upper back before she participated in any type of training, which has helped significantly. 
Reflecting on the cancellation of spring sports, Gach said, "I'm sad not to have another successful season with my relay team and coaches, but I know that they all have many more successful seasons to come."
Gach will be attending the University of Oregon, where she will be majoring in human physiology and minoring in Spanish. Although she will not be running track in college, she plans to maintain an active and healthy lifestyle.
Senior John McQuillin, a baseball player for the varsity baseball team, played outfield. "I was really looking forward to having a senior season and having more of a chance to play this year," he said. "My hitting had improved in the offseason and I really wanted to showcase that in games… the team even got turf for home plate and I wanted to be a part of the first team at La Salle to use it."
"Before they cancelled the season and we were at the beginning of quarantine, I was trying to stay in shape and possibly come back stronger since I had more time to do so," he said. "I strongly believed this all would be temporary and my last day of high school would not be March 12th."
When McQuillin found out he would not be having a senior season he was infuriated. "I felt a gaping hole in my chest and something was missing from my soul," he said. "I just need to hit in the cages and go to the field."
Next year, McQuillin will attend Grand Canyon University and play club baseball there. 
"My advice to underclassmen and current juniors would be to put your teammates first before anyone else," McQuillin said. "Second, give every opportunity 110% of your effort and take nothing for granted. Lastly, treat every game or practice as if it is your last, [because] you never know when the world may take it from you."