Athlete of the Week: Maia Gutmann
Since her freshman year, sophomore Maia Gutmann has played for La Salle's soccer program. She also enjoys playing tennis recreationally, but does not play with La Salle.
Practices with the La Salle soccer team have been altered this year but recently, fall sports have been able to resume competitions.
"At the beginning, we were a little weird because of social distancing and such," Gutmann said. "It was something that we definitely had to get used to."
The usual tryouts were pushed to mid-summer due to COVID-19 restrictions but since then, the team has been allowed to practice in person.
Gutmann has been participating in La Salle's hybrid learning model.
"Hybrid learning is my favorite," Gutmann said. "If I'm being honest, I think some teachers have adapted really well."
Although Gutmann appreciates having classics like math in person, she also said that group work is more difficult in person because it's hard to communicate with one another from six feet apart through masks.
This year, Gutmann's first game of the season with La Salle was against Wilsonville. Gutmann said she always has fun playing Wilsonville because they are among the best in the league and push the entire team to better themselves.
With her club team, FC Portland, Gutmann enjoys going up against other teams with former classmates from middle school.
Her current club team is usually travel-based. Due to COVID-19, the team has only been able to play other Oregon teams since she joined in 2020.
Before joining FC Portland, Gutmann played with the club team Portland City United.
Gutmann made the decision to switch because FC Portland is an Elite Club National League team and, in a normal year, would have a lot more traveling tournaments. In addition to the travel opportunities, the team gives players opportunities to be introduced to college coaches and have a chance of being scouted.
Open to the idea of continuing soccer into college, Gutmann has been thinking about how playing soccer could help her get into a better school and considering how difficult it would be to balance a college course load and soccer. Although she's still contemplating whether or not to continue soccer into college, Gutmann knows she does not want to play all four years of college.
While considering colleges, Gutmann has specifically been looking for small to medium-sized liberal arts schools.
"I just want a widespread education and those kinds of schools will not just focus on one thing," Gutmann said.
Looking forward, Gutmann also wants to do more traveling. In particular, she wants to visit Japan again.
Through her former school, Gutmann participated in a Japanese immersion program where she got to do a homestay. 
"We interviewed a bunch of people in America and interviewed people in Japan and that was really interesting," Gutmann said. "It was really cool to be able to explore the cities and towns."
About the Writer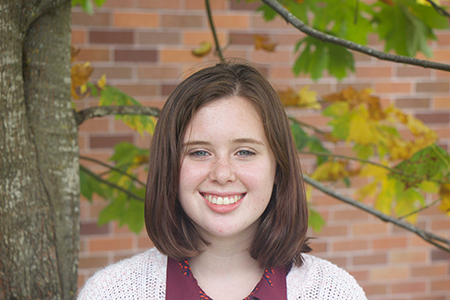 Avery Marks, Staff Reporter
Avery is a sophomore at La Salle. Outside of school, she enjoys hiking, reading, and listening to music.