Holiday Gift Guide: $10 and Under Presents to Purchase From Target
The COVID-19 virus has caused many families to experience financial struggle and uncertainty, leading to even further concerns around the expensive obligations of Christmas gift giving. Finding fun and useful gifts that don't exceed budgets allows people to show appreciation for their loved ones without adding more stress to their plates.
Here are five affordable gifts from Target that are fitting for this abnormal year.
Face Masks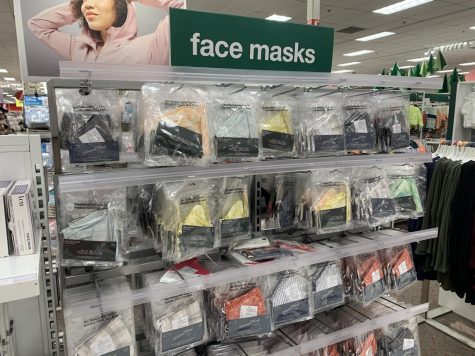 With the coronavirus still controlling the majority of our everyday lives and cases currently on the rise, face coverings are an essential part of keeping ourselves and the people around us safe. 
According to Governor Kate Brown's mandates, masks are not only a recommendation but a requirement in shared public spaces.
Masks can vary in price and quality, but disposable medical masks are a budget-friendly option that have been approved by scientists as a safe alternative to reusable ones. These masks from Target are offered in many different patterns and colors in packs of two, as well as in packs of 10.
Candy and Chocolate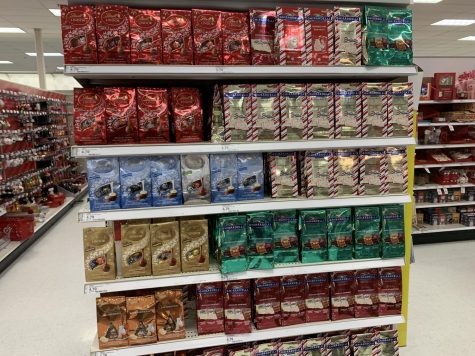 For many, sweet treats are a beloved indulgence, especially during the cold winter months. The brand Ghirardelli sells variations of chocolate paired with other sweet creations including caramel, white mint, raspberry, and more. 
The famous San Francisco-based company offers bags of individually wrapped squares of chocolate in both single flavors and combination packs. 
Gingerbread Houses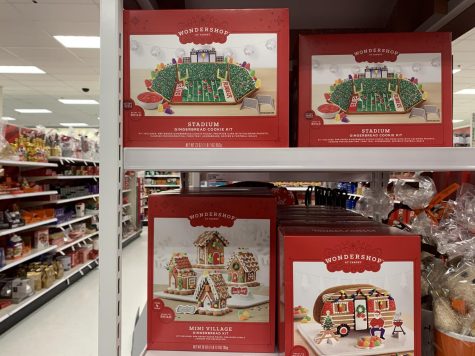 These edible homes are a cherished holiday activity, and are equally as fun as they are delicious. Aside from the typical four-wall and roof homes, Target sells gingerbread structures including football fields, treehouses, and even gingerbread fighters called "ninjabread boys."
Every kit includes all the materials needed to construct the pieces of gingerbread and decorate them however you wish. The wide selection of different kits, most costing less than $10, allow shoppers to gift their loved ones a fun gingerbread craft relating to their favorite hobbies or characters. 
Personalized Water Bottles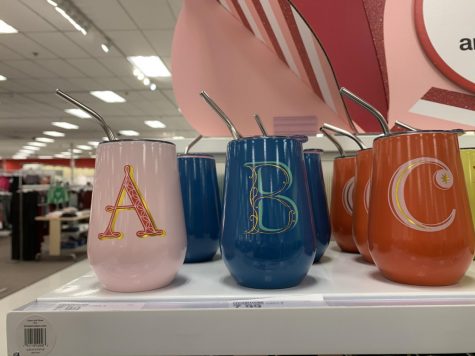 This gift idea blends practicality with style and provides people with a functional water bottle featuring their initial. These insulated tumblers have removable plastic lids and metal straws to make cleaning easy and drinking comfortable.
With a price of only $7, the cost of these cups is fair when compared to competing brands. Coming in many different colors, gift buyers can choose whichever color they think will best suit the recipient. 
Skincare Masks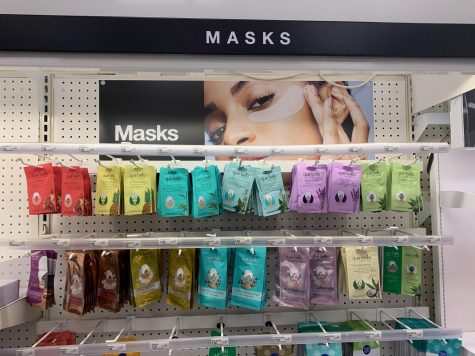 During these stressful and uncertain times, finding ways to relax and unwind can be vital to people's ability to stay grounded and calm. These concern-based sheet masks are the perfect addition to a day or night of self-care.
While the relaxation factor of these masks is a bonus, the primary purpose is to improve the qualities of people's skin. These $2 to $3 masks can help to achieve skincare goals from pore-minimization to hydration.
About the Writer
Avery Rush, Assistant Editor
Avery is a junior at La Salle. In her free time, she enjoys going thrifting and listening to music. On the weekends, she likes painting and hanging out...