Athlete of the Week: Molly Schmidt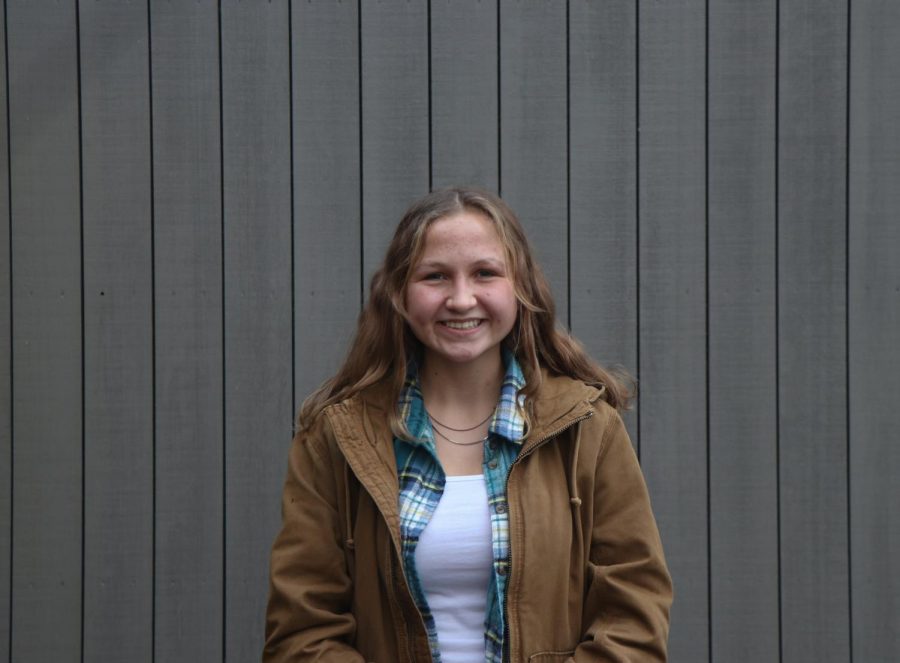 For junior Molly Schmidt, soccer is the perfect way to stay connected with her family. As a young child, she picked up the sport through her parents' encouragement, and today, is inspired to keep improving due to their constant support. 
Schmidt has been playing soccer since she was three years old and plans to carry out her career through the end of high school. She played on La Salle's JV team during her freshman year and made the varsity team her sophomore year. 
Schmidt also plays on a club soccer team and has been doing so for the past 10 years of her life. "It's super familiar and just friendly and lighthearted from the beginning," Schmidt said.
With the COVID-19 pandemic still widely affecting the world, La Salle's soccer program has not been able to begin their regular season. While tryouts haven't been held yet, Schmidt hopes to make the varsity team for the second year in a row.
At the start of the pandemic, when she was isolated and away from her teammates, Schmidt kept in shape by running and practicing her footwork with her father, who coaches soccer.
Schmidt shows gratitude for her dad's encouragement of her soccer success. She said that without her dad's persistence in keeping her active during quarantine, she would "never get out of bed."
During her matches, Schmidt has made it a tradition to keep her dad in her thoughts. "I always look for my dad in the stands, because most of the time he's there," she said. "I want to make him proud."
Someday, Schmidt said she will definitely encourage her children to play soccer. "I think it's a really good game to get to know people as well as a mental and physical challenge," she said.
With college on the horizon, Schmidt is unsure whether a college soccer career is right for her; she has decided to go down whichever path paves the way. "I don't think I'm going to actively seek scholarships or anything for soccer, because it just seems like a lot of pressure," she said.
One fond memory Schmidt has from her years of playing soccer is when she scored the winning goal at a La Salle soccer game last year. Since soccer games have yet to resume this season, Schmidt is eager to get back into the game's competitive aspect.
"I really like the way the game works [because] you have to involve all the players, and it's more of a mental game than a physical game," Schmidt said.
Schmidt said that she embraces all challenges the game throws at her, as she enjoys the constant opportunities for improvement. Despite years of sweat, early mornings, and late nights, she also emphasized her dedication to the sport and love for the game.
About the Writer
Avery Rush, Assistant Editor
Avery is a junior at La Salle. In her free time, she enjoys going thrifting and listening to music. On the weekends, she likes painting and hanging out...