Next Level Seniors: Sky Charley-Bolyard's Dedication in Soccer Sets Him Up To Score At Southern Oregon University
Sky Charley-Bolyard's passion for soccer first began while playing soccer at the park with his childhood friend.
At the age of seven, he asked his mom to let him play recreational soccer. However, it wasn't long before a coach suggested that he play at the club level. That's when things took off for him and his soccer journey.
He will be attending Southern Oregon University (SOU) in the fall and is interested in studying business.
Charley-Bolyard is a part of a select few seniors who have signed to play sports at the collegiate level, students we are showcasing in our Next Level Seniors series.
He had previously been set to play at Concordia University; however, the school announced earlier this year that it would be shutting down. He ended up deciding on SOU for several reasons, one of them being his experience playing with the team while visiting the campus. 
"I really liked the way they played, and I really connected with the team itself and the coach," he said. "They made me feel very welcomed." 
The most challenging aspect of his journey to play collegiate soccer, Charley-Bolyard said, was the recruitment process. Along with sending and receiving an immense amount of emails, he participated in numerous tournaments as college coaches looked on. "I went to three different college showcases where colleges come and watch us play," he said. "And I just have to play well and hope they notice."
Along the way, Charley-Bolyard said that his biggest supporters were two of his coaches, Mark Evans and Mr. Seth Altshuler, who is departing from La Salle after coaching the boys varsity soccer team for five years.

Prior to attending La Salle, Charley-Bolyard played for Jefferson High School in his freshman year. He transferred over to La Salle at the beginning of his sophomore year and quickly became a part of the varsity soccer team.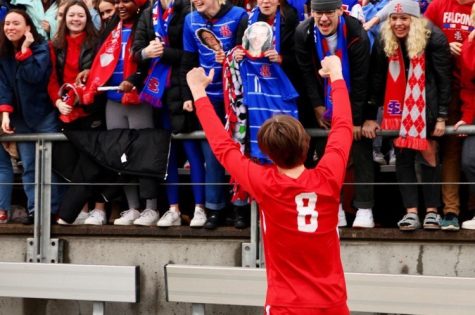 Since joining the team at La Salle, he has had many memorable moments and has also become closer with his teammates. "I created lots of bonds with my teammates," he said. "[I love] all my teammates… They're brothers to me."
Charley-Bolyard said that some of his favorite moments have been "just hanging out in the locker room before games" and "listening to music and getting hyped up with my team."
Even though the varsity team lost in the 2018 state championship, they had remained undefeated all season up until that point. 
"The final we unfortunately lost," Charley-Bolyard said. "And I think that was a really big one for us, because it kind of helped us get to where we were this season. Because without that loss, we wouldn't have known the feeling and the environment of being in the final and what it took to get there. With that loss, it kind of gave us more motivation to win this year."
With that motivation from their previous season, the team was able to redeem itself and won the state championship in 2019, Charley-Bolyard's final season of high school soccer, while also going undefeated throughout the season.
Outside of La Salle, he plays for other clubs. Last year, he switched over to Westside Timbers after having played with their rivals, the Eastside Timbers, since he was in the fifth grade.
Although we are in the middle of a pandemic, Charley-Bolyard is still training and getting ready for next season.
He said that the most important thing that he has learned while playing soccer is to "work hard to achieve your dreams. Because without hard work, it's so hard to get to where you want to get to. If you want to achieve your dreams, you just have to put in the work and the time."
About the Writer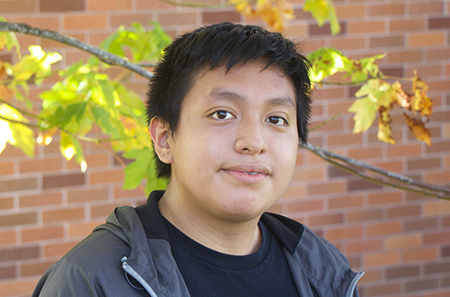 Tomas Francisco-Pascual, Staff Reporter
Tomas is a senior at La Salle. Outside of school, he enjoys hanging out with his cousins and friends. He also enjoys listening to music, playing video...