Harry Styles Explores Heartbreak, Healing, And Self-Discovery On Sophomore Album "Fine Line"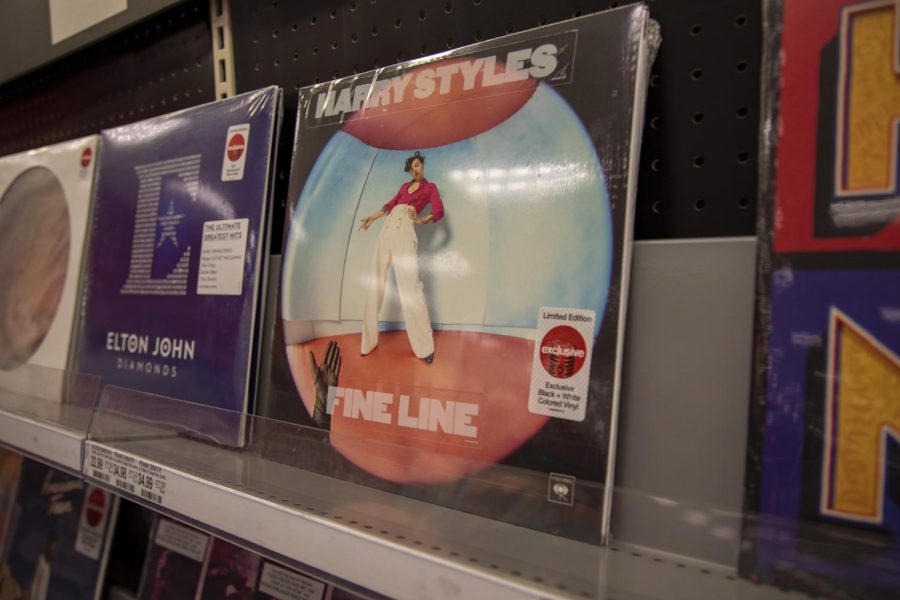 Former One Direction band member Harry Styles recently came out with a new album titled "Fine Line" that holds a raw sense of vulnerability and brokenness, giving listeners a private look into his mind during a time of healing from a breakup.
This album has a delicate rock sound that is similar to his first; however, this time it feels much more personal.
"Fine Line" has already received a lot of acknowledgment from many major magazines and websites. "If there's non-toxic masculinity, Harry Styles just might've found it," said Rolling Stone's Nick Catucci.
Furthermore, David Smyth for The Evening Standard said that "Fine Line" makes "a strong argument for being the most interesting boy band escapee yet."
The album has also done very well commercially, selling 393,000 copies in the first week it was released. 
The album as a whole has a diverse collection of songs exemplifying a multitude of different moods — one of them being grief. On track five, "Cherry," Styles included an old voicemail from his ex-girlfriend Camille Rowe. "[It] just needed to be part of the song," said Styles during an interview with Zane Lowe, a record producer and interviewer for Apple Music.
"Cherry," along with a few others from "Fine Line" such as "Watermelon Sugar," reference fruit. Some fans have created theories as to what this fruit theme may mean; however, Styles has yet to explain his thoughts on the subject."
Some fans have said they believe "Watermelon Sugar" is a fun, catchy tune that's perfect for summer. I personally believe the song delivers a nostalgic feeling of remembering good times with an ex.
My personal favorite track is "Treat People With Kindness." The positive and upbeat lyrics work in perfect harmony with the heavy use of percussion. This creates a fun song with an important lesson — that we only have so long on this planet, and we need to treat others kindly while we're here.
However, my least favorite song on the album is "Falling." When compared to the other songs on 'Fine Line' that have a more somber tone, "Falling" doesn't have the same emotional weight that other songs on the album do.
Despite some of the lyrics on the album that are very specific, I find myself being able to connect with a large amount of the material. Two themes that are presented in nearly every song on the album are heartbreak and breakups. In seeing that a large part of his demographic consists of teenagers and young adults, I'm sure many could relate to Styles' feelings on the subject.
The mystery and vagueness in Styles' music adds another interesting aspect to his albums. He has generally been reluctant to reveal the intended meaning of his songs, as he likes to leave them open to interpretation.
"She," the album's eighth track, sparked a distinct debate among listeners. A surface-level analysis of the tune seems to argue that Styles describes a dream girl or somebody he hopes to meet in the coming years of his life.
However, as fans looked deeper, they thought Styles revealed a more private message through the lyrics. Some believed that Styles wrote the song to convey his internal struggle with revealing his feminine side to a society that might criticize him for doing so.
Overall, Styles has impressed his longtime fans once again, while also catching the eyes and ears of many more listeners. Going forward, his ability to convey raw emotion in beautiful songs will surely help him to produce more masterpieces like "Fine Line."
About the Writer
Avery Rush, Assistant Editor
Avery is a junior at La Salle. In her free time, she enjoys going thrifting and listening to music. On the weekends, she likes painting and hanging out...