Ten Musical Theater Songs That Will Get You Singing and Dancing in No Time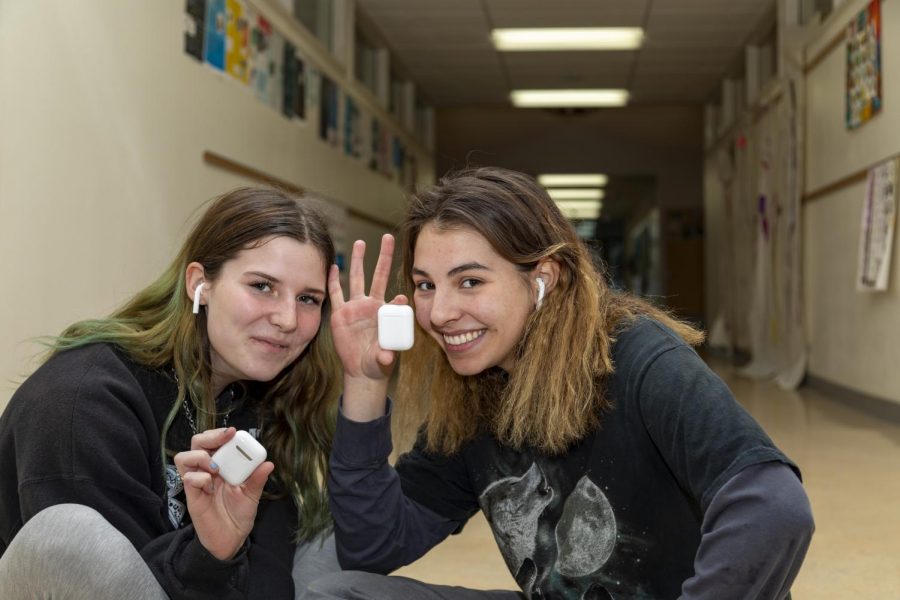 The following article includes songs containing explicit content.
For many people, musical theater is a way to express themselves. Sometimes the music is looked over because it is not as popular as other genres.
From Hamilton to Mamma Mia!, here is a playlist that will help show how musical theater music deserves more attention.
"Dear Theodosia" by Leslie Odom Jr. and Lin-Manuel Miranda from Hamilton
The Pulitzer Prize winner for Drama, Hamilton does a remarkable job of illustrating the message that there is hope for the future and the possibility of a remarkable life. Leslie Odom Jr. and Lin-Manuel Miranda's voices compliment each other by hitting different octaves, but holding the same pitch. This song is one that anybody can relate to because everyone has goals for their future.
"Sincerely, Me" by Mike Faist from Dear Evan Hansen
From the instruments to the lyrics, you won't be able to stop yourself from learning the lyrics of "Sincerely, Me." Despite the cheery tempo and rapturous tone of the singers, the song references uncomfortable topics, such as sex and drugs, but across the board it is worth a listen.
"You Will Be Found" by Ben Platt from Dear Evan Hansen 
With Ben Platt's well modulated voice, this song will subdue anyone's worries. "You Will Be Found" consists of a slow introduction and then a slow build up from the first verse to the very last one. The lyrics attached to this song are thought provoking, heart wrenching, and overall exquisitely performed. 
"Never Enough" by Loren Allred from The Greatest Showman
Loren Allred's voice and singing style in this ballad is not only robust, but elegant. An assortment of different instruments adds to the breathtaking performance by Loren Allred. She gives a powerful piece of art, while speaking upon the resonating theme of being able to accomplish the dreams everyone sets for themselves for the future.
"Rewrite the Stars" by Zac Efron and Zendaya from The Greatest Showman
Zac Efron and Zendaya's performance speaks on the struggles of a disapproved romance between two different socially ranked people. The lyrics represent a conversation between Anne Wheeler, Zendaya's character, and Phillip Carlyle, Zac Efron's, and their relationship displayed in the public eye. 
"Dancing Queen" by Meryl Streep, Julie Walters, Christine Baranski from Mamma Mia
"Dancing Queen" is a great song for getting anyone out of a slump. With the upbeat tempo and combination of different voices, you won't be able to keep yourself from dancing. In the musical, almost every cast member is singing, and it adds to the fact that involving multiple voices can make a performance more memorable. 
"A Million Dreams" by Hugh Jackman, Michelle Williams, Ziv Zaifman from Greatest Showman
"A Million Dreams" was created with many layers. In the beginning of the song Ziv Zaifman sings as a young version of the character P.T. Barnum, who wants to fulfill the vision he has for his future. He dreams of a new world full of color and creativity. Later on in the song, Hugh Jackman sings as the adult P.T. Barnum recounting the same dreams. 
"You Can't Stop the Beat" by John Trovalta, Nikki Blonsky, Zac Efron, Amanda Bynes, Elijah Kelley, Queen Latifah from Hairspray
Hairspray is one of the most eccentric musicals. With bright colored dresses and beehive hairstyles, this song represents the theme of the entire musical. "You Can't Stop the Beat" is a pleasantly peppy song sung by main character Tracy Turnblad, played by Nikki Blonsky, and Link Larkin, played by Zac Efron.
"Why Did It Have To Be Me?" by Josh Dylan, Lily James, and Hugh Skinner from Mamma Mia! Here We Go Again 
This song has a harmonious tune that is shown throughout each part of the song. "Why Did It Have To Be Me?" has been recognized for its combination of blues, jazz, and pop stylings. This song references the pain of falling in love and the possibility of heartbreak. 
"This is Me" by Keala Settle from The Greatest Showman
"This is Me" has an unavoidably catchy, empowering feel. At the heart of the song, lies the pain that Keala Settle's character and other outcasts feel when they are not accepted by the socialites of their society. Keala Settle does a tremendous job of emphasizing her character's emotions through the lyrics and her tone.
About the Writer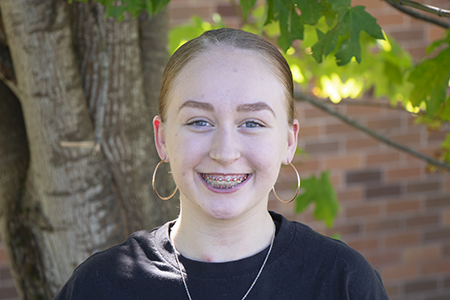 Kendall Whiteside, Assistant Editor
Kendall is a junior at La Salle. She plays soccer on the girls varsity team and for the Eastside soccer club. She is also a manager for the football team....