A Snapshot of Next Year's Freshmen: The Class of 2022
Hang on for a minute...we're trying to find some more stories you might like.
As this school year ends, the incoming freshmen group is preparing to begin their journey at La Salle this fall.
The class of 2022 has 175 people who have enrolled for next year, with 46 percent of them being girls and 54 percent being boys.
"For us, my preference would be 50-50 in the gender ratio, [or] as close to it as possible," Director of Admissions Mrs. Allen said. "Having said that, because St. Mary's is an all girl schools, frequently it can be challenging for us because girls have a few more options for where they can go to school."
Some years tend to be more even than others. Mrs. Allen said that she's "hoping [this year] will even out a little."
"We're not finished yet," she continued, "because we do have some students who have not yet decided."
Religiously, 56 percent of the incoming class self identify as Catholic, 26 percent as a different subset of Christianity, and 18 percent identify as undeclared or a different religion.
"It's not a requirement to be Christian," Mrs. Allen said, "so it's really interesting to see the diversity in religious beliefs. In each class it changes a little bit."
60 percent of the incoming students come from Catholic schools, 26 percent from public schools and charter schools, and about 13 percent from other private schools.
Students are also asked to self identify their ethnicity. 59 percent of students identified as Caucasian, and 13 percent as multiracial. Another 7 percent identified as Latino or Hispanic, 4 percent as African American, and 5 percent as Filipino or other.
"It's my hope we'll be able to increase that diversity," Mrs. Allen said. "We are increasing it a bit every year. The highest growth is in the multiracial category, and I think that's representative of our community and our country as well."
Mrs. Allen believes that students choose La Salle based on several factors, including size and campus.
"We intentionally want to remain around 700 to 750 students, so all of the teachers know the students. But for students who want a larger school with 1200 or 1300 students, there are other options."
"There's a variety of needs that students have to look at while they're choosing a school," she continued.
The incoming class has a variety of hobbies, interests, and activities that they enjoy.
At home, students speak several languages including English, German, Spanish, Japanese, Chinese, Vietnamese, Czechoslovakian, and Tigrinya.
The athletes in the class enjoy soccer, volleyball, football, dance, snowboarding, baseball, and equestrian sports, along with skiing, triathlons, martial arts, track and field, and ultimate frisbee.
In their free time, students of the class of 2022 enjoy serving their community, playing in orchestras, and participating in drama, marimba, photography, drumming, ballet, Lego robotics, and more.
Along with this, some of the students in the class participate in national rock climbing events, synchronized figure skating, target shooting, synchronized swimming, scuba diving, aerial arts, fly fishing, nail art, and creating comic book illustrations.

About the Writer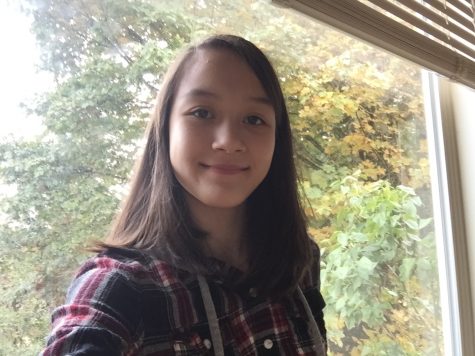 Kierra Young, Assistant Editor
Kierra is currently a junior at La Salle. She loves traveling and volunteering in nature. In the rest of her free time she enjoys reading, playing the...