Overcoming the Bad Weather, La Salle Ski and Snowboard Teams Look Forward to State
Hang on for a minute...we're trying to find some more stories you might like.
Despite a difficult season, the La Salle ski and snowboard teams are preparing to compete at state.
One main problem of the season has been the lack of snow. Several competitions and many practices have been cancelled due to the bad conditions. Despite this, members of both teams are motivated and excited for the season to continue.
On the ski team, Emily Miller, Evan Bohart, and Sam Meyer will be racing at Mount Bachelor on March 8th and 9th. "For the upcoming state race, I feel both excited and nervous. I have never raced in state before and don't know what it will be like," Meyer said. "Last year I missed the margin for state by just a few points, so this year I feel that I have to make up for that loss."
For Miller, this marks her fourth year of competing on the team.
"My favorite part of ski team is that it is such a competitive and individual sport. It takes so much discipline and hard work," Miller said. "I also really love the team spirit. We are all competitors and teammates, and it is a fun balance."
"My favorite event is Slalom," Miller added. "It comes at you faster and is way more technical."
For the snowboard team, Luke Mariani, Makayla Vu, and Gabe Rozzell will be competing in state. "Since the snow has been bad this year, it's been hard to have competitions, but I'm excited that we just got some new snow. Last year I got third in halfpipe and slalom, so I'm hoping to get second or first this year," Vu said.
Overall, the snowboard team is excited about their future competition.
"I feel pretty confident about the upcoming competition because my ankle is healed and conditions should be good." Rozzell said. "This season has been rough because of my injury, but it's getting better."
Photo courtesy of Sue Miller.
About the Writer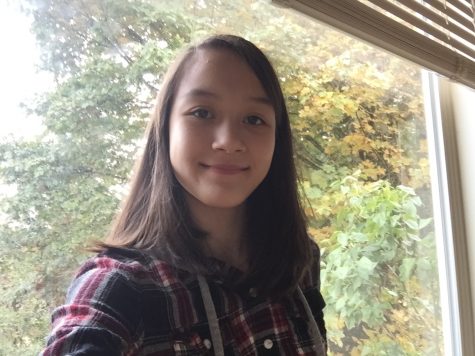 Kierra Young, Assistant Editor
Kierra is currently a junior at La Salle. She loves traveling and volunteering in nature. In the rest of her free time she enjoys reading, playing the...