2017 Christmas Drive Wrapping Party Slideshow
Hang on for a minute...we're trying to find some more stories you might like.
As most members of the La Salle Community knows, every year, La Salle takes on the responsibility of supporting many families from our neighboring grade school, Lot Whitcomb, for the annual Christmas Drive. Each Falcon Formation class has been assigned a family, with the task of raising money and buying gifts for the kids based off of the Christmas list they provide for us. After months of fundraising, La Salle has collectively raised over $4,000 along with many gifts for the families.
The week before Christmas break, the Falcon Formation classes get together to wrap all of the gifts collected for the family they are supporting. Here is a slideshow of photos from the annual wrapping party this year:
***
Not only does the Christmas Drive have a great impact on the families of Lot Whitcomb, but it also greatly affects the students and staff of La Salle that are involved.
Here is what some students and staff said when asked, "What does the Christmas Drive mean to you?":
"We were flipping through the letters from last year that we got from all of the families and every single family that we had helped out with the Christmas drive sent us a thank you card, and some even sent pictures of their kids opening the presents on Christmas day. The families were so so grateful, some even came in and talked to Mrs. Peyton and she was moved to tears by it. The work that we do here really affects their lives and the children. It's something that they will never forget." -Sabrina Sandberg, senior
"I think that one of the natural outputs of being given grace by God is that we are compelled to show gratitude and thankfulness, and by showing thankfulness we love to give presents to other people." -Mr. Swanson
"The Christmas Drive is important to me because it allows us to help families, and do service that we wouldn't normally be able to do. It means a lot to me because it's my senior year and it's the last time that I am going to be able to do it, so my Falcon Formation is trying to make it the best that we can for the families." -Emily Miller, senior
"I really enjoy participating in the Christmas Drive because I think it really represents La Salle's values in serving others." -Megan Ehl, junior
***
Leave a comment below letting us know what the Christmas Drive means to you!
About the Writer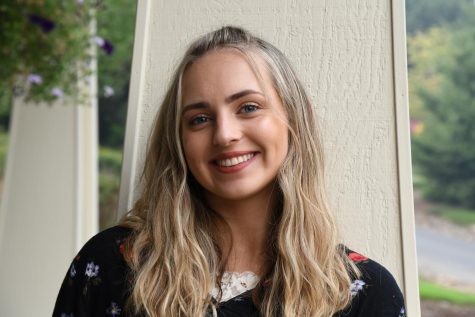 Kendal Shride, Editor
Kendal is currently a senior at La Salle. She is a competitive gymnast and will be attending Azusa Pacific University to compete on their Acrobatics and...