Twelve La Salle Seniors Reflect on Their Opportunity to Play College Sports
There is no doubt that the class of 2017 is a very talented group both in the classroom and on the field, and in this year's graduating class, there are a number of students who will be continuing their athletic careers in college. La Salle will have student athletes represented at the Division I, II, III and NAIA level. Here's a look at the stories of each of these student athletes, and their reflections on how they got to where they are now:
Keegan Storlie- Regis University (D2)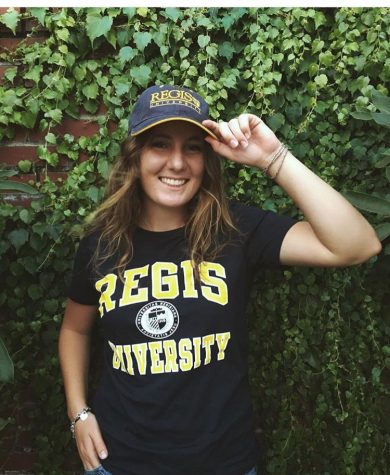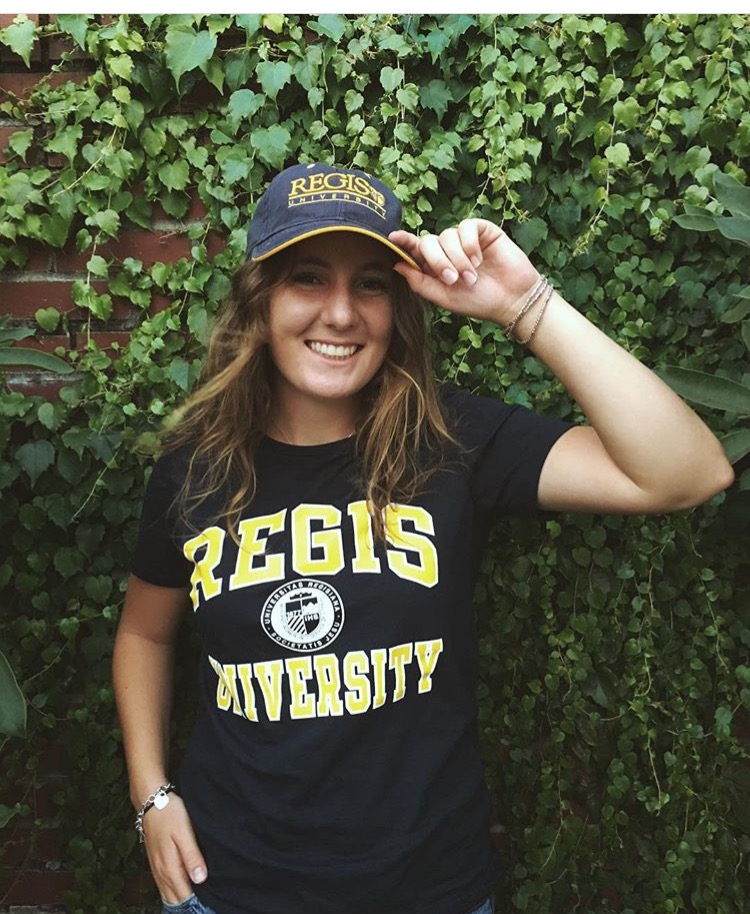 Soccer star Keegan Storlie will be attending Regis University in Colorado next fall where she will be playing soccer on both academic and athletic scholarships. Storlie is most excited to explore Colorado while playing on a new team.
"I chose Regis because it checked off all the boxes. It is in Denver, which is an amazing location, it is a good liberal arts school that provides the education I was looking for, and I will be able to continue playing soccer in their competitive D2 program," Storlie explains.
Storlie plans on majoring in business and marketing and plans to minor in Spanish while studying at Regis. After college, she plans on traveling the world and will try to incorporate traveling into her future job and find a way to see the world.
"It is hard to narrow advice down to one thing and looking to play in college is a long and difficult process for most people. So I guess I would just say not to give up, and have faith that the right place will come along. It sounds cheesy, but you have to believe that all your hard work will pay off and you will end up where you are meant to be despite your struggles along the way," Storlie says.
Emmerson Smith – Holy Cross (D1)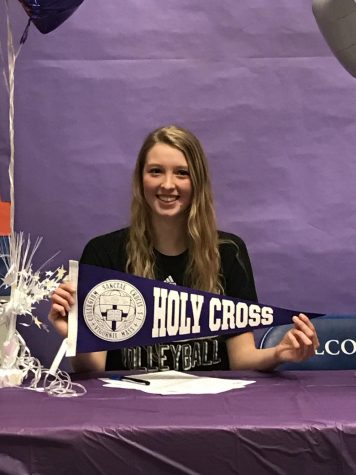 Senior Emmerson Smith is well known at La Salle for her amazing contributions to the varsity volleyball team year after year. Next year, Smith will attend the College of the Holy Cross on an athletic scholarship to play Division 1 volleyball for the Crusaders. She is most excited to start a new chapter of her life and is excited to experience something completely different while away from home.
"I chose Holy Cross because I loved the campus of the school and how small it is. I loved the class sizes because it reminded me a lot of La Salle, and I loved their volleyball program," Smith says.
While in college, Smith wants to study pre-med. As for after college, she is not completely sure what she wants to pursue, but right now she is leaning towards physical therapy.
After attending high school for four years and playing competitive volleyball for a lot of her life, Smith knows what it takes to play in college. Her advice to athletes who want to play college sports: "Make sure you contact all schools you want to go to, even though you might not think you are able to play there. Also make sure you go visit every college, meet the coaches, and look at the academic side, not just the athletic side."
Jason Burns – Oregon State (D1)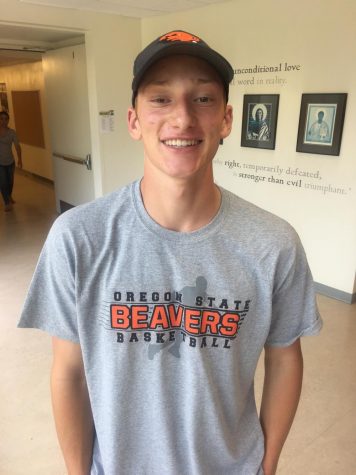 Senior Jason Burns originally chose Oregon State for their strong academics in his desired major, but he is now hoping to walk on the basketball team in hopes he will earn an athletic scholarship in the future. He has been in close contact with the OSU basketball coach and has been working hard on his game to be prepared and ready for the basketball season at OSU.
"I'm most looking forward to meeting lots of new friends and learning more about myself and my future in college," Burns says.
At the moment, Burns wants to major in engineering. He is still unsure about what exactly he wants to do after college.
"My advice for student athletes who are hoping to play in college is to work hard on your own to develop your skills and to keep a good balance between school and sports," Burns says.
Matthew Berger – Linfield (D3)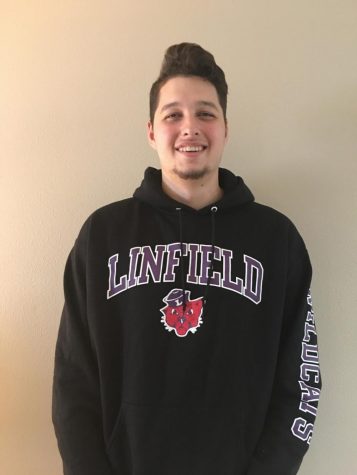 La Salle basketball player Matthew Berger will be attending Linfield next fall where he will be playing on the basketball court as a Wildcat. He received an academic scholarship to attend Linfield and is very excited to continue his basketball career.
"I chose Linfield because of the campus life, the small class sizes, and the inclusiveness of the community around Linfield," Berger says. He is most excited to branch out and push his boundaries while attending Linfield.
Along with being a star on the basketball court, he plans on majoring in pre-pharmacy so that after college he can attend grad school to become a pharmacist.
His advice to athletes wanting to play in college: "Don't be afraid to reach out to college coaches first."
Parker Cardwell –  UC Berkeley (D1)
Parker Cardwell, a standout football player at La Salle, has signed to play at The University of California, Berkeley while on a preferred walk-on scholarship. He chose Cal because it is one of the best business schools in the country, and it is much sunnier down in California.
"I am extremely excited to be around a ton of extremely intelligent and motivated people and working towards my future," Cardwell says.
Cardwell plans on studying entrepreneurship and business while playing football at Cal. After college, he plans on starting some sort of business and is leaning towards a non-profit organization for cancer research. Out of all the colleges he received offers from, Cal had the strongest academics and he felt that it was the best fit for him.
Having been a captain on the football team and a strong contributor to the team's success, he knows how to play at the highest level. Cardwell's advice to anyone who wants to play sports in college: "Never let someone tell you you can't do something.. you just have to work harder than everyone else in the room to achieve your goals."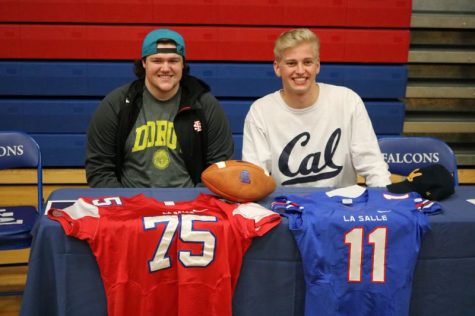 Nick Carbone – Dordt College (NAIA)
Senior Nick Carbone has chosen to attend Dordt College next year where he plans on continuing his football and academic careers. He chose Dordt College because he loved the community and the rising football program.
"I am most excited to continue playing football throughout college," Carbone says. He has been a star on the La Salle football team during his time and there is no doubt he will make a great impact on the Dordt football team.
During college, Carbone plans on studying chemical engineering. After college, he plans on getting a job in his field of study and starting the rest of his life.
Carbone's advice to all aspiring athletes who want to do what he is doing: "Get in the weight room."
Joe Parise – St. John's (D3)
Joe Parise is looking forward to continuing his academic and athletic career at St. John's University next fall. He received an academic scholarship and was offered the opportunity to play soccer for St. John's in the Minnesota Intercollegiate Athletic Conference.
Parise chose St. John's because of the amazing community and it gave him an opportunity to continuing play a sport he loves. "I am most excited about becoming part of the community at St. John's and continuing my soccer career," Parise says.
While at St. John's, Parise plans on studying Computer Science. As for after college, he plans on finding a steady job with a good company and he wants to travel as much as possible.
Parise is very excited for this opportunity and is excited to be a part of the Red Storm. His advice to current athletes wanting to play at the next level is: "dedicate yourself to a single sport and work on it every day."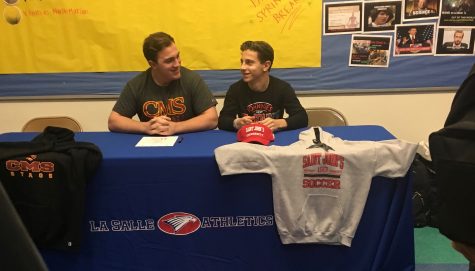 Nick Parise – Claremont McKenna (D3)
Nick Parise, a varsity football and basketball player at La Salle, will be continuing his football career at Claremont McKenna College located in Claremont, California. The school offered him the opportunity to play football as well as getting a great education. Parise feels as though it had the perfect blend of academics and athletics, which is ultimately why he chose Claremont McKenna.
Parise will be receiving an academic scholarship as well as being offered a spot to play on their football team. "I am most excited to start playing football again and to meet new people," Parise says.
While at Claremont McKenna, Parise plays on studying neuroscience. He is not set on what he wants to do after college, but he knows that he wants to go into the medical field.
Parise knows that playing in college takes a lot of work, and he knows how to play at the next level. His advice to younger athletes: "Explore all of your options and don't be afraid to reach out to coaches.
Quinten Pearson – Belmont Abbey (D2)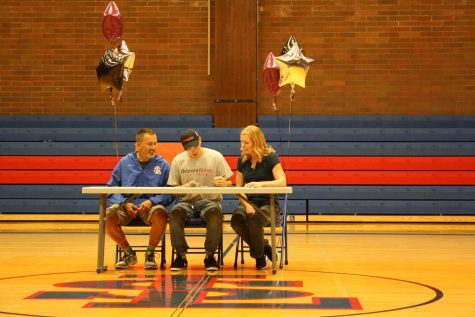 Senior Quinten Pearson will be attending Belmont Abbey University in the fall where he will be playing Division 2 lacrosse for the Crusaders. He will be receiving an academic and athletic scholarship to attend school there. He chose Belmont Abbey because he loves the fact that it is a small school and he loves the state of North Carolina.
During college, Pearson plans on studying pre-med so that he can become a nurse anesthetist. After college, Quinten plans on returning to Oregon to pursue a career in medicine.
"I am most excited to play lacrosse in a new area with different people. I am also excited to be surrounded in a completely new type of culture," Pearson says.
"The one piece of advice that I have for student athletes trying to compete at the college level is that persistence is key," he said. "The more you train and the harder you push yourself the more you'll rise to the top and gain everything that you have worked so hard for."
Rylee Maben – Linfield (D3)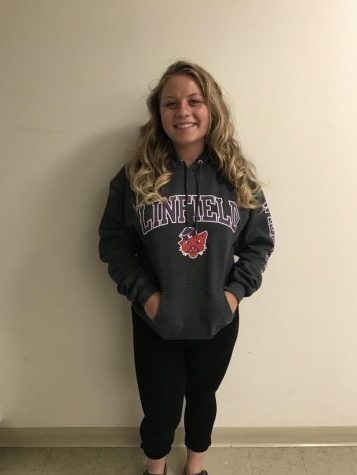 Four time varsity catcher Rylee Maben has decided to attend Linfield University in the fall where she will be attending college for the next four years. She is planning to walk onto the softball team after receiving a big chunk of academic money.

"I chose Linfield because it is close to home, offers a great nursing program, and I can study abroad," Maben says. "I am most excited about meeting new people, going to parties, and having freedom."
After college, Maben wants to continue in a career in nursing and travel as many places as she can. She is excited for a new and exciting opportunity.
Maben's advice to athletes who want to play in college: "If you put in the work, you'll see the result and so will college coaches."
Lizzie Sheldon – Carroll College (NAIA)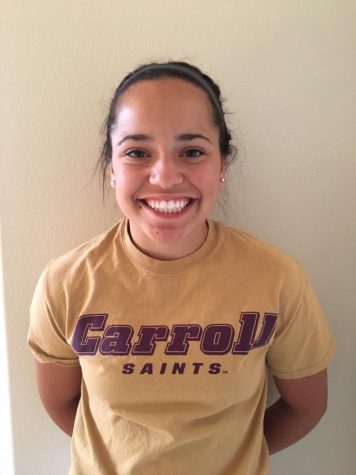 Senior soccer and basketball player Lizzie Sheldon has committed to play soccer at Carroll College next year on an academic and athletic scholarship. Though she has only been at La Salle for a year, she has made a tremendous impact on both the soccer and basketball teams. She has won two state championships while only being at La Salle for a short time.
She chose Carroll College because of the location, credentials, its size, and the soccer team's success.
"I am most excited for the new experience. I will be living on my own and in charge of my own life, which sounds amazing but also very nerve racking," Sheldon says.
While in college, Sheldon plans on studying accounting and finance. After college, she hopes to get a job in the field she is studying, and start her life.
"One piece of advice that I could give other athletes who want to play in college is to take your time. It can be stressful contacting coaches, visiting colleges, and trying to figure out what school would be the best fit for you. These are important steps to figuring out where you want to go to college and they take time. So don't be in any rush to commit," Sheldon says. 
Sophie Griese- Regis University (D2)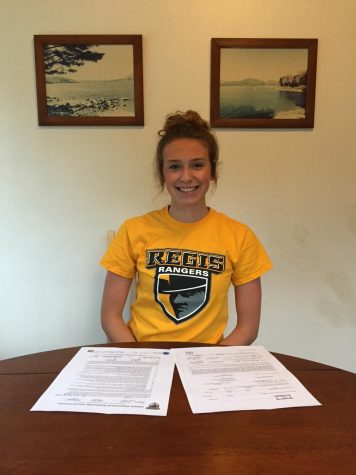 Senior Sophie Griese chose Regis University ultimately because it was the right fit. "Upon visiting and meeting everyone in the community, I knew it would be a place that I could call home. There is a sense of family on campus that no other college I visited seemed to have," she says. "I also chose Regis because of their volleyball team. The girls adopted me as a member right away, without hesitation. I fit in really well and the school seemed to have the perfect balance of sports and academics that I was looking for."
While at Regis, Griese plans on majoring in exercise science and potentially getting some type of arts or design minor. After college she doesn't know what she wants to do but she is looking forward to the next four years in college.
"I am most excited for volleyball, however I am also super excited to be on campus and meeting new people in a brand new environment," Griese says.
Her advice for athletes wanting to play in college: "If there is a high school athlete looking to play in college, I would say to get involved in the recruiting process as soon as possible. Do not wait for colleges to come to you. Being proactive is the best way to be seen. Sending personal emails to college coaches is the perfect way to get a conversation started. I would also say to never get discouraged. The recruiting process is tedious and requires a lot from the athlete. It's really easy to get discouraged and just walk away, but there is a perfect fit for everyone it just comes in a matter of time."
***
We have also covered seniors Aleah Goodman, Ole Arnston, and Jonah Pemberton, who will be attending college on athletic scholarships in previous stories.
Congrats to all La Salle students who are going to play at the next level! Good luck in college seasons next year!
About the Writer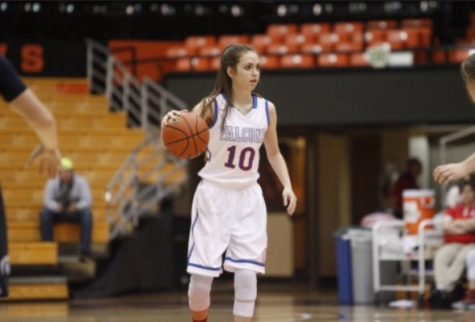 Hannah Sisul, Staff Reporter
Hannah is a junior at La Salle. She enjoys playing softball and hanging out with her friends. Hannah enjoys science and math and would like to pursue a...