Get To Know the La Salle Winter Sports Coaches
La Salle's winter sports teams have welcomed two new coaches and one returning coach to help our athletes succeed in their competitions. Midway through the season, here's a look at the coaches for La Salle's three winter sports.
Girls Basketball
La Salle girls basketball coach, Kelli Wedin, has been the head coach at La Salle for four years. Before coming to La Salle, at the age of 25, Coach Wedin took on the role of the JV girls basketball team at Roosevelt High School, then went to Benson High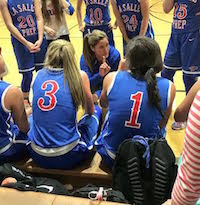 School to coach the girls varsity soccer team for three years as well as the girls freshman basketball team for seven years.
Wedin then came to La Salle and was the JV coach for a year before deciding to take a break from high school basketball to coach her three daughters in soccer and basketball. Coach Wedin has been very successful as head coach, winning four league titles, placing fourth in state, second in state, and leading her team to a state title in 2015. In addition, she was named 5A Coach of the Year last year. Coach Wedin took the time to answer some questions about the girls season:
What does the season look like?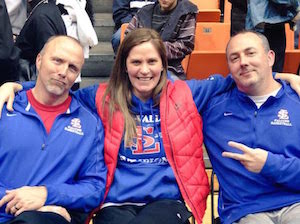 "The season looks tough and we will need to bring our best game every night, we have a big target on our backs!"
What are your expectations?
"The expectations in our program are to be committed and dedicated to our teammates, to love one another and take care of each other, to put our teammates first before the individuals and to be kind and respectful to the game and our opponents. Also to hold each other accountable for working as hard as possible and competing against one another everyday to make each other as strong as we can possibly be."

What are some of the teams goals? 
"Our goals this season are to be the best team we can be. Which means practicing and playing harder than all our opponents and playing selfless every night. If we do those two things we are hopeful we can win our league title and compete for another state title."
Boys Basketball
La Salle boys basketball coach, John Spitulski, is in the middle of his first year as head coach of the boys program. As an alum, Coach Spitulski '81 has been around La Salle, was a member of the 1981 boys state championship team, and Coach Spitulski started his coaching career at La Salle in 1983 as an assistant coach under our very own Greg Stiff for the La Salle girls basketball program. He became the head girls basketball coach in 1989 and during his three years of being head coach of the girls program he was voted the Tri-Valley Coach of the year in 1991. Spitulski then served as the assistant coach at Lewis and Clark College and coached at Lake Oswego High and the Clackamas youth program. Coach Spitulski took a few minutes to answer some questions about his first season as head coach for the boys program:
How do you feel the season is going?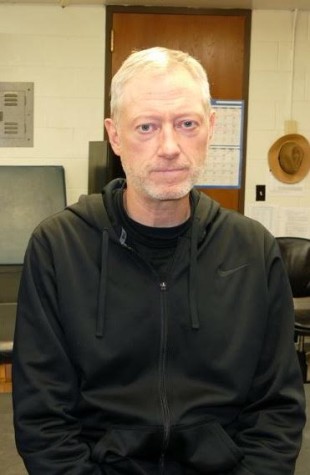 "Each day our goal is to get better as a team and grow as a program. We are making progress and hope to continue improving."
What are your hopes for the remainder of the season?
"My hope for the remainder of the season, is that we continue to improve with hard work and to qualify for the state playoffs."
What are other comments on season?
"The team is beginning to understand what it takes to be competitive in every game.  It does take time to implement a new system, and the team is determined to become more proficient each day with their focus, determination and hard work."
Swimming
La Salle boys and girls swimming head coach, Mikel Rathmann, a La Salle alum from 2005, has been around the La Salle sports programs since and students often see him around the school as a substitute teacher. Coach Rathmann is in the midst of his first year as head coach of the swim team, after being an assistant coach last year, and he is also beginning his seventh year coaching La Salle's cross country and track and field teams. Outside of coaching at the school, for many years he has trained La Salle students for triathlons and marathons. Rathmann took the time to answer a few questions about coaching the swim team this season:

What does the season look like?
"Our swim season has eight dual meets between the other schools in our league and one invite hosted by The Dalles High School. At the end of the year we compete in District Championships where all nine of our league schools compete at Parkrose High School. We are competing for two things at this meet: one) the District Meet Championship and two) individual qualification to the State Meet the following week. Individuals and relays that qualify will represent our team the next week at Mt. Hood Community College in the OSAA 5A State Swim Meet."
What are your expectations?
"When looking at the season, there's really three parts to focus on: league dual meets, district championships, and state. My expectations are to compete hard in all league dual meets and using our team depth (as the largest team in our league) to be Dual Meet Champions of our league for both the boys and girls. We finished 3rd and 4th for boys and girls, respectively, last year in the dual meet competitions, so I'm really asking the team to improve on that mark from the previous year. We finished 3rd on both the boys and girls side at District Champs last year. We lost some talented seniors on both sides, but I would like to see our team reload and finish in the top 3 again. For the State Meet, I would like to see our boys improve on their 10th place finish from last year as well as see our girls make a push for the top 10 has we finished outside it last year."
What are the team's goals for the season?
"Some of our team goals for the season are to go undefeated in league dual meets for both boys and girls, win District Champs, 3 people in every event for finals at Districts, all three boys relays qualify for state, and everyone tries new events."
***
As the winter sports teams advance through their seasons La Salle will continue to support them and watch them compete with the help of the three coaches pushing the players individually and as a whole to be at their best everyday. Good luck Falcons!
About the Contributor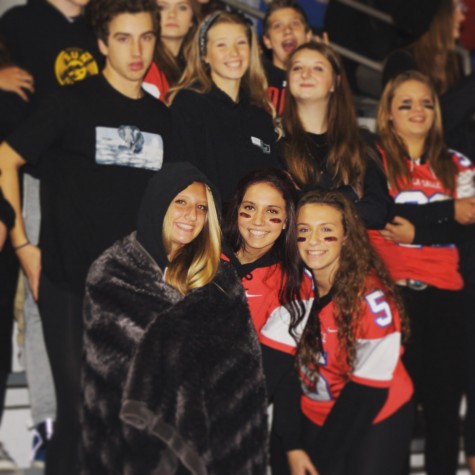 Aleah Goodman, Staff Reporter
Aleah Goodman is a junior at La Salle. She enjoys playing basketball and hanging out with her family and friends. Aleah wants to go to college either in...