Student of the Week: Dylan Super
As his final year at La Salle comes to a close, senior Dylan Super has many experiences to look back on and to look forward to. He has participated in many different school activities, such as peer tutoring and track. 
Super started peer tutoring this year, but he has been doing track since his freshman year. He participates in discus, javelin, and long jump events. 
Another memorable part of Super's high school career has been participating in service opportunities, completing more than 25 hours each year. For instance, this year he chose to go with his friends to Seaside and do a beach clean up for about six hours. 
Super has also had the opportunity to go on Journey. "I'd say Journey is an unforgettable experience and that when you have the chance, sign up," Super said. He also volunteers for Camp Exceptional, a camp hosted at La Salle that allows students to help kids with disabilities learn how to play sports.
This year, Super has also been able to participate in activities he hasn't been able to in a long time, such as art. "I learned that I was really talented in throwing on the wheel," Super said. "And that I had a lot of fun making actual clay bowls that I could use for meals that I make."
Super's other interests include marine biology — a course that he jumped at the chance to take when it became available — and bioengineering, both of which he is considering as possible career paths. 
"Bioengineering has two different sides where you can do literal engineering of embryos and of plants and stuff, and then there's another aspect where you build machines to help in the medical field," Super said. 
Super will attend the University of San Diego next year to study biology. "There is a study abroad program to Italy at the University of San Diego that I would love to participate in," Super said. "But there's also one in New Zealand where you study the Great Barrier Reef." 
Super's dream would be "to go out on a boat and to be able to study marine wildlife." He thinks that it would be "super neat" to be on Shark Week and be someone who goes diving with sharks. 
This dream of his started when he was a kid and would watch Shark Week every year. "My mom's from Malibu, and so I've always been connected to the ocean," Super said. "So I feel like it's connecting back with my roots and staying consistent with my passions." 
Leave a Comment
About the Writer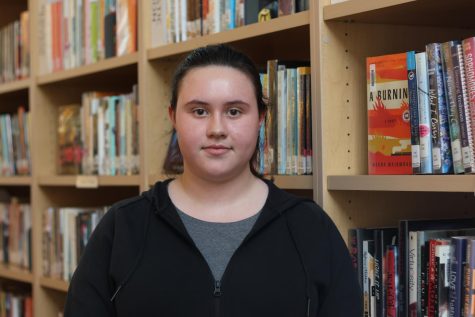 Azlyn Kannow, Staff Reporter
Sophomore Azlyn Kannow, who was originally brought to La Salle by her older brother, began her role as a journalist this year. 

Although she has been...