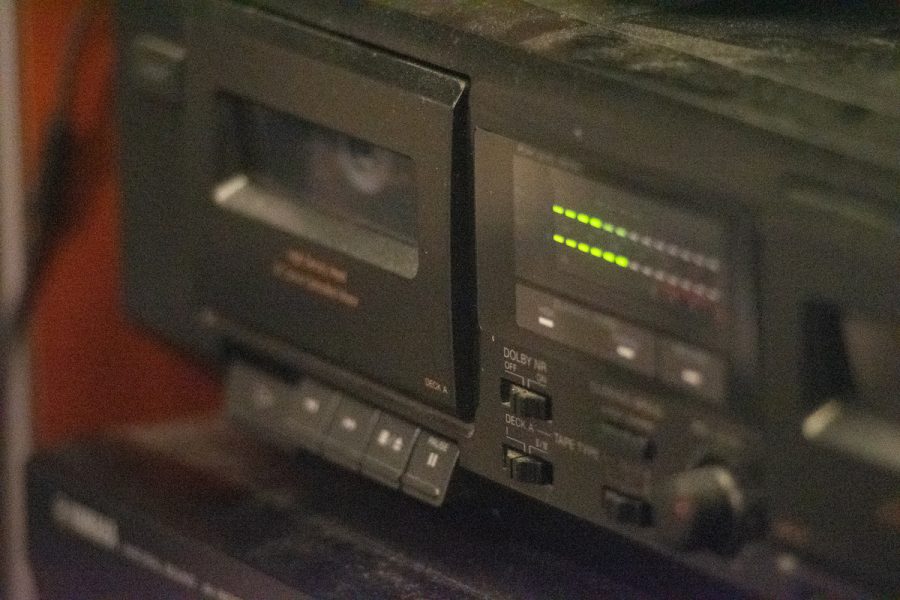 Staff Reporters Jasper and Brooks Share Contrasting Opinions On Drake's New Album
October 13, 2021
Drake's new album "Certified Lover Boy" has sparked a variety of responses from listeners all across the internet. Some gave the album raving reviews, while others thought the album was the of worst in the artist's discography.
Staff Reporters Jasper Gilley and Brooks Coleman shared dueling opinions on the album.
"Certified Lover Boy" Finds Drake in a Major Creative Rut
"Take Care," "Nothing Was the Same," "If You're Reading This It's Too Late," and "So Far Gone" are all classic Drake albums that are examples of his immense talent and influence in the music industry. 
"Certified Lover Boy" is not one of those examples. 
Drake's seventh studio album continues a worrisome downward trajectory in Drake's career. Starting with "Views", Drake has shown less and less interest in making the truly great music that he's capable of making, instead opting for risk-free, effortless chart-toppers. 
This slide continued with "More Life" and "Scorpion," and "Certified Lover Boy" which fall right in line.
"Certified Lover Boy," runs 21 tracks long, which makes for a marathon runtime of 1 hour and 26 minutes. The album starts off strong with "Champagne Poetry," which uses a wonderful sample of the Beatles' "Michelle" to back a great intro track. It's reminiscent of the opener to  Drake's "Nothing Was The Same" album, "Tuscan Leather."
It all goes downhill from there. 
The album becomes mind-numbing as soon as track 2 starts. Drake sounds half-asleep in most of these songs. He's consistently outshined by his features, which is a recurring trend throughout the album. "Girls Want Girls" especially reflects this, as Drake completely wastes a good Lil Baby feature with one of the laziest verses and hooks I've ever heard. "Fair Trade" features a phoned-in Travis Scott verse that still dominates the track.
Against all odds, the song "Way 2 Sexy" is great. Even though Drake once again sounds a bit lazy, the infectious beat, and Future's hook create an energy that is seldom present on this album.
The track samples "I'm Too Sexy" by Right Said Fred, which is a preposterous concept. However, that adds to the uniqueness of the song. It's a much-needed change from the album's repetitiveness.
Unfortunately, this energy drops off rather quickly. "TSU" is a fine follow-up, but the album reverts back to its repetitive nature almost immediately. Occasionally, there's a nice track or feature to keep the listener interested, such as "No Friends in the Industry" or "Knife Talk," but "Certified Lover Boy" often doesn't come up with anything creative or interesting.
This pattern of similar songs is broken up with two brilliant back-to-back tracks, "You Only Live Twice" and "IMY2". These are the best two songs on the album, and yet they're polar opposites.
On "You Only Live Twice," Drake sounds amazing. As I listen to this song, I'm reminded of the Drake that first broke through in the music industry, the one that went bar-for-bar with Eminem and Kanye on "Forever." Yet the most memorable part of this track is the verse delivered by his mentor, Lil Wayne.
Weezy sounds like he's on a track from "Tha Carter III," delivering the sense of humor and wordplay that made him such an influential figure in the mid-2000s. Rick Ross sounds wonderful as well, opening up the track with the energy that he's known for bringing.
"IMY2" is far and away the best song on the album. 
The track opens with a Juice WRLD soundbite, and then transitions into an angelic Kid Cudi feature. He's one of the few features on "Certified Lover Boy" that doesn't sound phoned-in. Drake has a pretty great hook on this one as well. Putting their three year-long feud behind them, they sound as if they've been friends for years rather than enemies in the past.
If the entire album had the focus and energy of these two songs, "Certified Lover Boy" would be a candidate for album of the year. But the vast majority of the album is lacking. Drake had so much more conceptually and musically that he could have done with this album. 
And there are moments on this album where it actually lives up to the mammoth hype and anticipation that preceded it. But the stretches between these moments are too long and too repetitive to continually keep me interested.
All the promotion for this album told us that this would be different. It would be a blend of every album he's made. This one would be his best yet. 
But at the end of the day, "Certified Lover Boy" sticks to the same formula Drake has used since 2016. And that formula has gotten stale.
Sure, there are a couple of songs I'll have on my playlist. Drake will top the charts and sell tons of copies like he always does. But as an album, I'm likely never going to end up revisiting this. It falls short in so many ways. And once again, I find myself disappointed in Drake.
About the Writer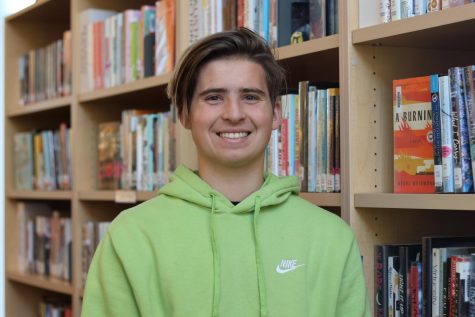 Brooks Coleman, Staff Reporter
Brooks is a junior at La Salle. He plays forward for the JV boys soccer team. When not at school, Brooks loves listening to music, watching sports, and...
Leave a Comment
"Certified Lover Boy" Takes a Trip Into Drake's Mind, Life, and Flaws
Drake's album "Certified Lover Boy" is arguably one of his best productions, featuring names such as Lil Baby, Travis Scott, 21 Savage, and many others. 
"Certified Lover Boy" was at around 613,000 equivalent album units seven days after release, with more than twice the album units as Kanye West's "Donda," the previous highest-selling album. After its release, the album shot up instantly to the number one spot on Billboard 200. 
"Certified Lover Boy" was released around the same date as "Donda." This contributed to the already tight tensions between the two artists. However, one cannot judge the quality of an album solely on numbers. In comparison to "Certified Lover Boy," "Donda" is quite bland and lacking in variety.
These numbers alone show just how popular Drake's album became soon after its release.
After the album's release, many people were skeptical about the staggering 21 songs that made up 1 hour and 26 minutes of music. However, Drake's previous record-breaking album and fan favorite, "Scorpion," contained 25 songs that consisted of 1 hour and 30 minutes of music. 
"Certified Lover Boy" has a great amount of variety that the listener can appreciate. Drake included a handful of 90s samples. The usual raspy and deep timbre he uses is partially abandoned in some of the songs in this album, so many people found the album to be a happy medium.
In one popular song featured in "Certified Lover Boy" called "Knife Talk," Drake and 21 Savage join forces to create a masterpiece. Many people believe that this song would be a better fit in 21 Savage's album "Savage Mode II." However, this is one of the many songs that add flavor to "Certified Lover Boy." It provides a change in pace. 
During the beginning of the album, Drake focuses on his time in the music industry and how it has affected him; losing friends, finding peace, and ultimately shaping him into who he has become. 
Then, the album transitions to the song "Yebba's Heartbreak." After this song, the album becomes focused on taking action, serving as yet another reason why "Knife Talk" fits so well in "Certified Lover Boy."
Another example of this album's greatness is evident in the song "Way 2 Sexy," featuring Young Thug and Future. The combination of these 3 artists is perfect.
In 2020, they teamed up to create Dark Lane Demo Tapes' "D4L." In "Certified Lover Boy" they attempt to find success together again. Using a sample from Right Said Fred's 1991 song "I'm Too Sexy," the trio nailed the song which rapidly rose to popularity on social media app Tik Tok.
Drake's "Way 2 Sexy" gives a highly controversial portrayal of his narcissistic personality. The album artwork alone speaks for this side of Drake, depicting 12 emojis of pregnant women placed on a white background. 
The gorgeous beats and the amount of lyrical genius put into the 21 songs featured on this album are spectacular. Drake described "Certified Lover Boy" as "a combination of toxic masculinity and acceptance of the truth which is inevitably heartbreaking."
The album's greatness can be partly accredited to Drake's acknowledgment of possessing an enormous ego, and quite frankly, a narcissistic side.
"Certified Lover Boy" dives deeply into Drake's struggles of how he pioneered the modern hip-hop industry and how he has learned to accept his personality. The amount of variety in the album is candy to a listener's ear, and the meaning behind every song acts as a cherry on top.
About the Writer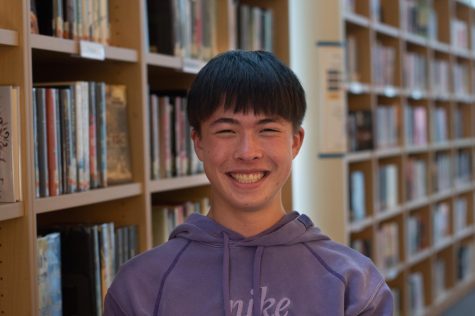 Jasper Gilley, Staff Reporter
Jasper Gilley is a sophomore. He is also on the JV boys soccer team.
Leave a Comment