Student of the Week: Katelyn Yarno Bakke
Although junior Katelyn Yarno Bakke is excited to be back at school in person so she can see her friends and learn in person, Yarno Bakke enjoyed many benefits during digital learning. 
"I think quarantine kind of taught us to slow back down and pace yourself," Yarno Bakke said.
During distance learning,Yarno Bakke had more time to bake. She used to experiment with croissants and tarts. Tarts have been her favorite because "you can put anything on them," she said.
Yarno Bakke's most successful tarts have been strawberry tarts. Meanwhile, her attempt at kiwi and blueberry tarts were her least favorite, because the two flavors didn't taste good together.
A more fashionable endeavor that Yarno Bakke took up during quarantine was sewing bucket hats. Although she usually does not wear them herself, Yarno Bakke made one for her friend. 
Yarno Bakke also sews with clothes thrifted from Goodwill, including a skirt that she took in and hemmed.
Inspired by a creator on TikTok who made a puffer jacket, Yarno Bakke is interested in making one for herself.
Beyond sewing, Yarno Bakke hopes to add crocheting to her skill set. The first project she would like to try is a sweater inspired by Harry Styles.
Outside of hands-on designing, Yarno Bakke hopes to expand her wardrobe with more versatile pieces. As of now, she has mainly unique clothing items that are difficult to pair with multiple outfits, such as bomber jackets. Going into summer, she wants to get more T-shirts.
Over summer break, Yarno Bakke also plans on working at Camp Howard, a summer camp.
"I've grown up there basically," Yarno Bakke said, explaining that she's been going since third grade, when her mom began being a nurse out at Camp Howard.
Yarno Bakke even met one of her best friends at camp, who she's still friends with to this day. 
One of her favorite times was working on a crew last summer, doing things like yard work around camp. Due to COVID-19, there were only about 10 people on the crew. However, having fewer crew participants made it easier for Yarno Bakke to get to know everyone well, she said.
Looking forward to summer quickly approaching, Yarno Bakke wants to make sure she gets college applications done and out of the way to make sure they don't stress her out later. 
The colleges Yarno Bakke wants to explore include the University of Hawaii, the University of Oregon, and Linfield. She plans to earn her bachelors in exercise science so that she can later become a pediatric orthopedic surgeon.
About the Writer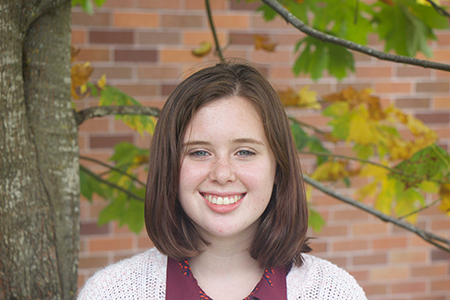 Avery Marks, Assistant Editor
Avery is a junior at La Salle. Outside of school, she enjoys hiking, reading, and listening to music.