Student of the Week: Jacob Scacco
Junior Jacob Scacco joined the Lasallian community this year.
"I was expecting everything to be a lot bigger since it's a big jump from 2A to 5A," said Scacco, referencing his switch from Portland Christian High School to La Salle. Scacco said he likes the larger community, even though with hybrid learning only half of the student body is currently on campus at a time.
After a delay to the basketball season caused by the coronavirus pandemic, Scacco has finally been able to play with La Salle's basketball team. He said his favorite part of the team is the relationship he has developed with the coaches and his teammates.
During his freshman year at Portland Christian, Scacco was playing both basketball — which he has been playing since the third grade — and football. However, after breaking his arm during football, he decided to stick to playing only basketball for the rest of high school.
Before quarantine, Scacco played basketball with a club team, but due to the pandemic, the club team hasn't been able to practice or compete.
A few basketball practices ago, Scacco hurt his Achilles tendon and continued to practice on his injury, causing it to worsen.
At first, Scacco tried to research ways to help his injury online, but nothing seemed to work. Eventually, Scacco contacted a doctor, who has since been helping with the injury.
Prior to high school Scacco also played soccer, but didn't like his coach at the time and stopped playing going into high school.
As a child, Scacco came up with the goal to try all the sports involving a board. So far he has given surfboarding a try and still wants to try snowboarding.
In addition to participating in several sports, Scacco took guitar lessons in grade school for about a year and practiced on and off. With the extra time from quarantine, Scacco has been trying to learn a few new songs on the guitar.
When the COVID-19 pandemic is over, Scacco looks forward to seeing movies in the theater — especially horror films.
Scacco enjoys horror movies because he has grown up with an older brother and sister, who "scared me all the time," he said. "So eventually I just got used to it." 
However, one of Scacco's least favorite movies happens to be a horror thriller called "Black Bear." Scacco said that the movie didn't make very much sense and didn't pick up until the middle of the story.
Scacco listens to most genres of music, but he said he enjoys rhythm and blues, soul, hip-hop, and rap the most.
"I think it's interesting when artists find a way to kind of tell their story in their music or through a whole album altogether," Scacco said. 
Although Scacco hasn't listened to the whole album yet, he said "Because the Internet" by Childish Gambino is one of the best storytelling albums right now.
One of Scacco's current favorite artists is the rapper J. Cole because of how versatile his music is.
Although Scacco is currently unsure of what field he'd like to go into after high school, he would like to visit Hawaii again in the future. "It was just out of this world kind of place, really beautiful," Scacco said.
About the Writer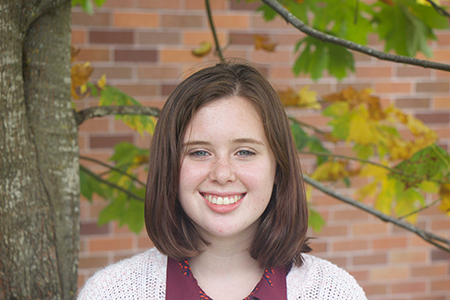 Avery Marks, Staff Reporter
Avery is a sophomore at La Salle. Outside of school, she enjoys hiking, reading, and listening to music.