In Second Year of Partnering With Sparrow Project, La Salle Helps Family Through a Time of Need
Wesley Culbreth was just an ordinary three-year-old who loved to play with stuffed dinosaur toys and anything having to do with Pokémon.
While he still loves these things, in the years since, Wesley has fought a battle with Philadelphia Chromosome-Positive Acute Lymphoblastic Leukemia (Ph+ALL), undergoing radiation and chemotherapy, spending months on end in the hospital, and missing out on all that a child would usually participate in. 
Now, Wesley is seven and cancer-free, and the La Salle community is partnering with the Sparrow Project to support him and his family through a time of loneliness as well as with their financial needs that have come as a result of a long medical journey.  
Wesley's mother, Abby Culbreth, said that although La Salle and the Sparrow Project are helping her family, she also wants to help others not feel "so alone."
"We're just some random family that had something bad happen," she said. "That you guys would work hard to help us out, it's crazy… Part of my thing is that we felt so alone… When it happened, it was just so lonely, and… we can talk to you kids and you guys can know that it's something that can happen."
Joel Culbreth, Wesley's father, feels similarly, as the Sparrow Project reassures him in "knowing somebody that knows my kid," he said. "[It] sets guiding light on the problems that sometimes go forgotten or that you hope nobody has to deal with."
The Sparrow Project is an organization that aims to connect children with medical needs to a school, where students can perform volunteer work in exchange for funds that are then donated to a family. For every hour of service performed, a sponsor will contribute $10.
Because Joel's job at Costco provides their family with insurance, he continued to work five days a week throughout Wesley's time in the hospital, taking occasional days off with an intermittent family and medical leave and spending as many nights as he could with Wesley. 
"Every night he was at the hospital, I was at the hospital with him," Joel said. "Luckily I was able to make it work… but it made for some long days where you get two hours of sleep."
Abby works in the main office of a Fred Meyer Jewelers, but with Wesley's illness and since she is unable to enroll her children in daycare, she has taken a significant amount of time off from her job, even after using up a full 12 weeks of family and medical leave. 
"I don't have any protection," Abby said. "They can decide at any time to just let me go and then I've got nothing, and so it's really terrifying… It happens a lot with families because you get 12 weeks [of leave with the Family and Medical Leave Act], and you can't cure cancer in 12 weeks… It's crazy to think that [the government thinks] that's good enough."
With the money students raise for Wesley, Abby and Joel intend to allocate the funds toward his medical bills to alleviate "another layer of stress."
"We're going to owe them for the rest of our lives most likely," Abby said. "It's stressful and it's hard, and sometimes it's harder than other times, but we've been very fortunate that I haven't lost my job and that we're still together. A lot of times, it breaks families apart."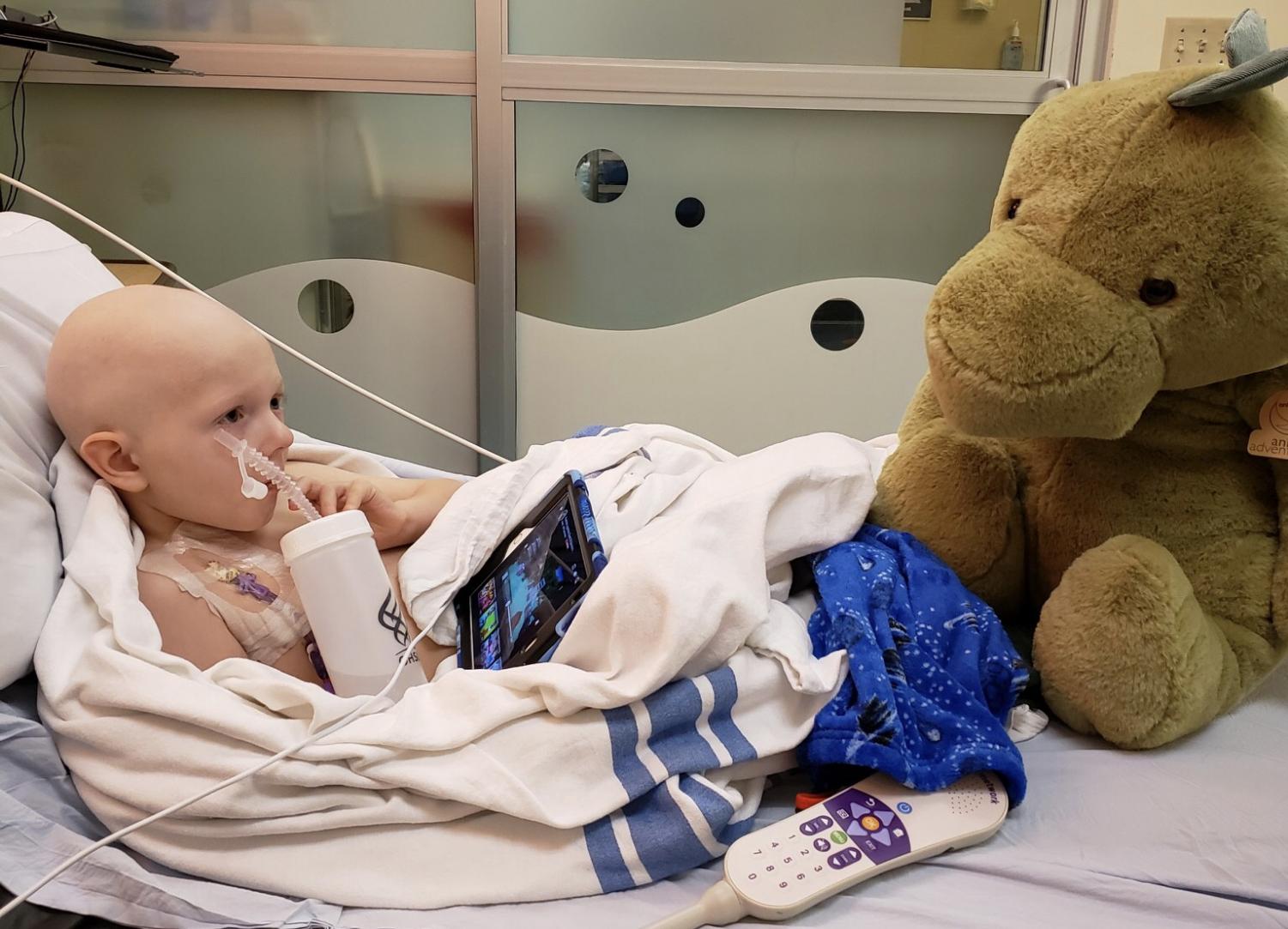 When La Salle collaborated with the Sparrow Project last year, the coronavirus had not yet distanced students from campus, allowing everyone a formal introduction to the family they were supporting. With different circumstances this time around, the freshmen class was introduced to Wesley via Zoom during an assembly and each seventh-period class was shown a video about the Sparrow Project. 
Officer of Service and senior MaryGrace Mott as well as Director of Service Ms. Sarah Maher are working to further implement his presence into the community. Although plans are tentative, they are hoping to provide students with more opportunities to speak with Wesley over Zoom and fill out service vouchers. They also intend to involve Wesley in La Salle's Better Together Month — which will take place in April — and St. La Salle Day celebrations. 
Wesley was first diagnosed with Ph+ALL at the age of three after experiencing pain in his leg. When he had first complained about the sensation, Abby thought it might have just stemmed from the fact that he was growing, but "when it wouldn't go away, we knew something was up," she said. 
Following this, Abby took Wesley in for a blood test and an X-ray only to discover that it was cancer causing the ache in his leg. 
"It was just some leg pain, so I thought maybe something wasn't growing right," Abby said. "I didn't think it was because his bone marrow was packed with cancer cells… When you see those ads for cancer, they use children because that's what tugs on everybody's heartstrings, so it's not like you don't know that it can happen. But there's something about when it happens to you — you're just in shock."
Ph+ALL is a type of cancer that is caused by a mutation in genetics, joining two genes that don't usually intermix and creating cancerous white blood cells. It is known for being rare in children. 
After receiving his diagnosis in June of 2017, Wesley spent more than 200 days at Randall Children's Hospital until March of 2020, visiting the hospital every week and sometimes having to stay for several days.
At first, Abby had tallied up the days by threading beads onto a string in hopes of creating a necklace for keepsake, but "once we got to 200, I was like, 'No, I can't do this anymore,'" she said. 
During Wesley's first trip to the hospital, he brought every dinosaur he owned — because they're his favorite — and decorated his room, lining them up across the window sill. Abby said that they always aimed to make trips like this a family affair as well. They would watch TV, play games, and Abby always came prepared with coloring books and crayons. 
Whenever Joel was there, his goal was "trying to have fun, trying to make the days not suck when we're not feeling good, or just try and break laughter," he said. "[I] keep the mood up because once you start getting down… it's hard to get back out of that rut."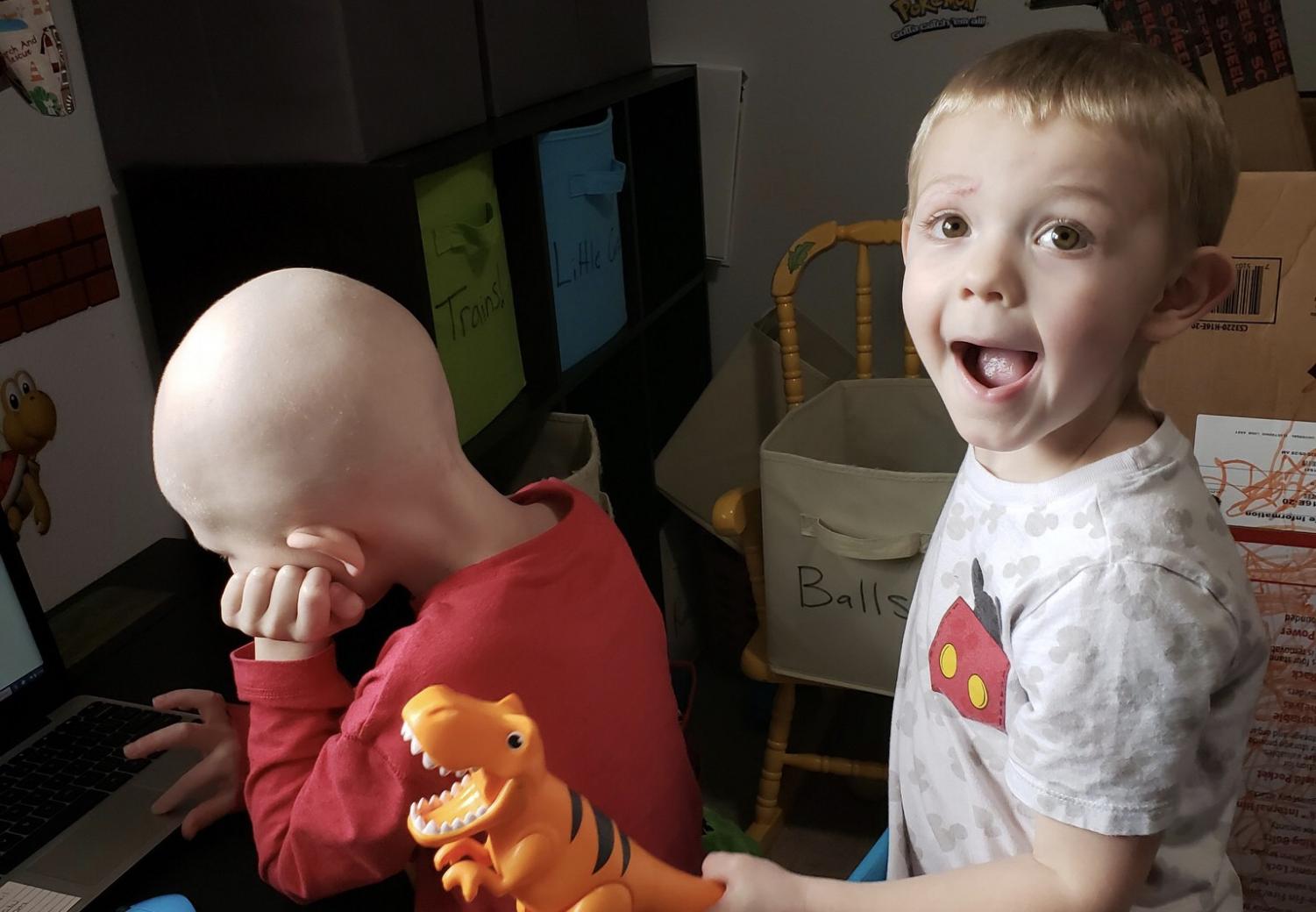 After Wesley finished his treatments in March, trips to the hospital became less frequent, only requiring him to come in for a blood test each month to ensure that he defeated cancer. Despite the fact he had completed multiple rounds of chemotherapy and radiation, the prospect of his cancer returning remained present, and soon after "his platelets dropped out of nowhere" in August.
"That's when we knew," Abby said. "I didn't want to believe it, but we knew it was happening."
This relapse of Wesley's was confirmed in September, and that's when his parents realized that the most effective treatment method moving forward would be a bone marrow transplant. Abby said that it was difficult for Wesley to grasp the situation because "he thought he was better," she said. 
In searching for a donor, Wesley's younger brother Wyatt Culbreth, who was three at the time, happened to be a perfect match. Reflecting on the decision to have Wyatt be his brother's donor, Abby said "it was terrifying."
"How do you explain to a three-year-old, 'We need you to do this for your brother?'" she said. 
Wesley had to start radiation and chemotherapy again so that his body would be prepared to foster new cells, and in November, Wyatt had his bone marrow harvested and Wesley received the transplant.
"It was just like a blood transfusion, so at least that wasn't something else he had to do," Abby said. "They take it out with a needle out of Wyatt's hip and then it goes into a bag. And because they were a perfect match and the same blood type, it went straight out of Wyatt and straight into Wesley."
Through Wesley's road to recovery, Abby said that Wesley and Wyatt have learned to "love each other so much."
"I think it's because we've been going through so much that they're like, 'You're the only person I got with me,'" she said. "You can tell [Wyatt] just loves his big brother, and I can tell that it goes the other way too. They're going to have a bond."
In the months waiting on the news that the transplant was successful, there was an initial delay in leaving the hospital due to complications with Wesley's liver, and after heading home, he still had to check in twice each week to make sure his blood levels were properly monitored. He would even have to swallow multiple pills multiple times a day, which he took with applesauce — a food that he used to love, but now refuses to eat aside from when he's taking medication. 
"Wesley used to love applesauce, but now he will only eat it with his pills," Abby said. "I think we've ruined his one favorite food."
During the last week of February, about three months after his transplant, Wesley was pronounced cancer-free, which will hopefully allow him to get back to the sense of normalcy he had missed out on for so long. 
When Wesley was sick, he wasn't able to fully live the life of a healthy child. 
Abby said that Wesley couldn't go to daycare, school, or swim lessons and that he didn't know how to ride a bike or interact with other children well. She also said that Wesley's confidence tapered with his illness. 
"He's really worried about being different than everybody else," Abby said. "The thing that he told me was that he doesn't want kids not to play with him… He didn't want to tell people for a long time."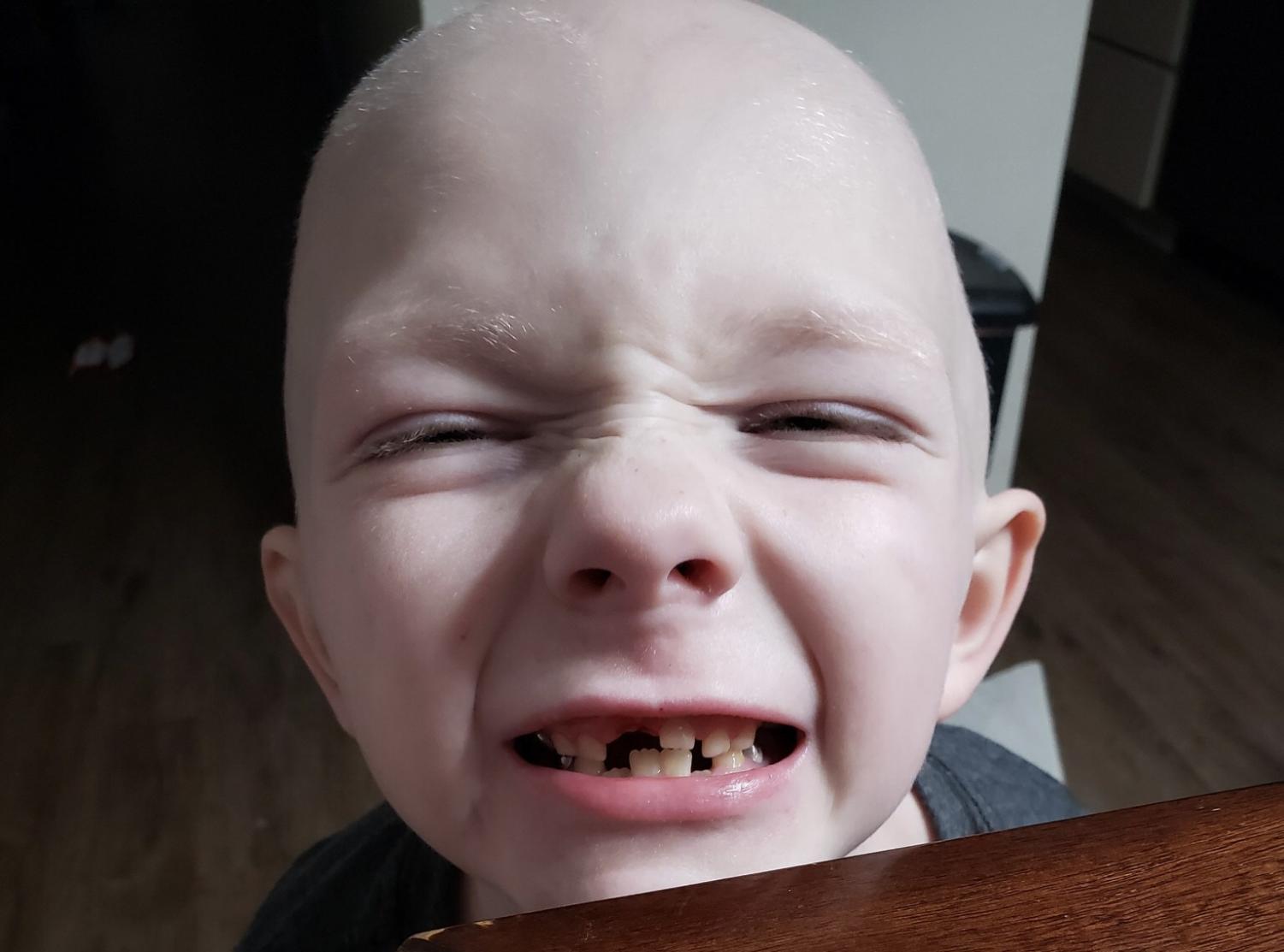 Abby said that Wesley is also insecure without his hair. 
"When he doesn't have his hair, he gets so shy," she said. "When he has his hair, he feels more confident, and I'm like, 'I hate that your confidence is linked to your hair.'"
However, when Wesley's hair does grow back, Abby and Joel plan to let him do whatever he wants with it — as they've done in the past — whether that involves dying it purple or rainbow or styling it in a mohawk. 
Talking about his favorite color, Abby said, "he loves rainbows… It was black for a while and we were a little worried."
Despite Wesley's struggle with self-confidence, Joel has hope in the fact that "especially for somebody that's gone through so much, he genuinely cares a lot about people — he cares about how they're feeling," he said. "When there are other kids that aren't getting played with, he's trying to include them into being played with. He's just generally very kind-hearted."
Looking ahead, although Wesley is cancer-free, "he will have to be monitored pretty much his whole life."
"For the rest of his life," Abby said, "I'll worry about everything all the time because who knows what could go wrong."
Because of the large amounts of chemotherapy and radiation Wesley suffered, he risks many long-term side effects. This worries Abby particularly because she doesn't want him to feel as if he "did all of that for nothing."  
And while Abby said that Wesley's experience with cancer will continue to impact their family forever, they have learned a lot from him. 
From the time Abby had spent with Wesley in the hospital, she discovered that she wanted to go back to school to help others understand medical finances. She is now studying to become a registered health information technologist through Portland Community College and is set to graduate in June. 
"It's the perfect place to be," Abby said, "and it took cancer for me to find it."
Wesley has also taught Joel the importance of empathizing with others. 
"You never know what somebody's going through," he said. "When somebody else is having a bad day, you just don't know what's going on in their life. Try not to judge them without at least going over there and asking."
About the Writer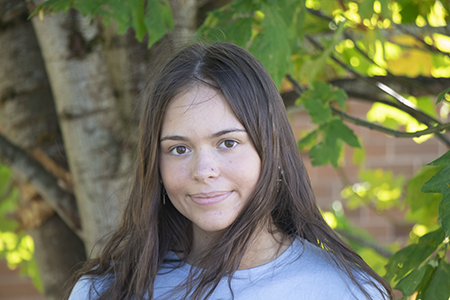 Carlie Weigel, Editor in Chief
Carlie is a senior at La Salle. She is the Vice President on Executive Council and a member of the National Honor Society. Outside of school, she loves...