Student of the Week: Isabella Simonutti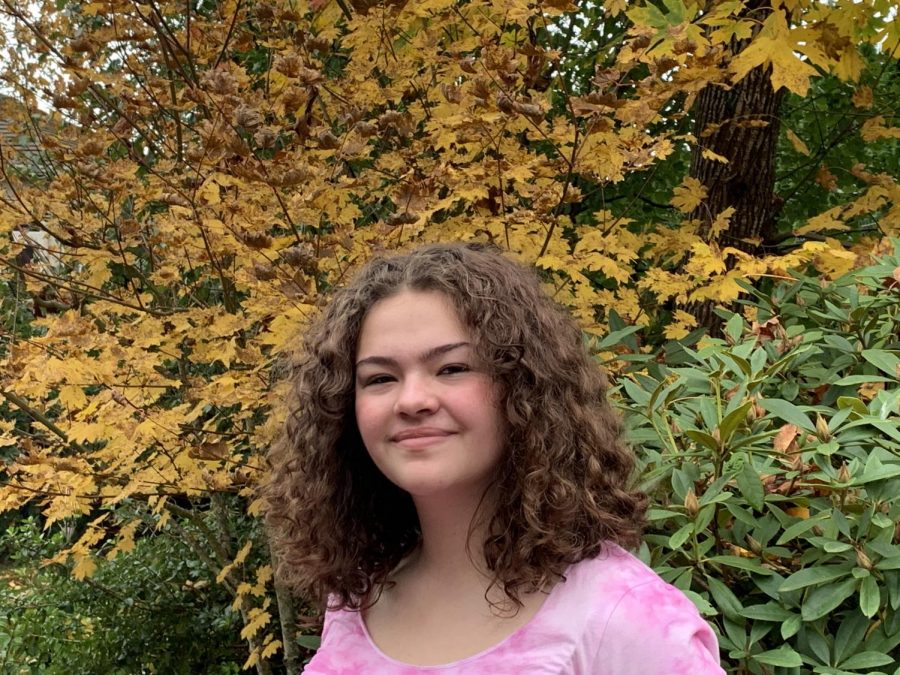 Sophomore Isabella Simonutti has become heavily involved in the La Salle community since her freshman year, loving La Salle's sense of community, which drew her to the school along with the small class sizes.
Last year, Simonutti was in the spring musical and the robotics club. This year she has taken on the new challenge of running the Earth Club with her friend, sophomore Sid LeFranc. Simonutti also participates in Artists Aiding Artists and is a member of the Womxn in STEM club at La Salle.
Outside of school, she has done taekwondo since seventh grade and she also volunteers at the Joyful Llama Ranch where she helps take care of the llamas about once a week through an organization called 4-H.
Simonutti enjoys skiing and has been skiing with her family since she was eight. Her favorite place to ski for fun is at Mount Hood Meadows, but she would also like to learn how to snowboard as well. 
Even though she doesn't see herself pursuing theater as a career, Simonutti is passionate about it and has participated in it most of her life, calling it her "outlet of expression."
Simonutti said she was "that one kid always bouncing off the walls and so [her] teachers put her in theatre."
Ever since then, she has continued to grow as an actress. "I lived in Belgium for four and a half years," Simonutti said. "In Belgium, that's when I really got invested in theater."
Throughout her years in theater, her favorite show that she has been in was "Into the Woods." This year, she is the Elder 1 in La Salle's rendition of  "The Giver."
Despite being heavily devoted to the arts, Simonutti plans on seeking a career in STEM, specifically in the engineering path. 
"Two things that kind of interest me [are] working on medical or mechanical things for amputees… and also airplanes," Simonutti said.
Simonutti said that she is enjoying this year's Chemistry class and looks forward to taking Biology next year.
Simonutti's other favorite classes are English and French. "I liked how much English made me think and made me push my limits a little bit," Simonutti said.
Simonutti learned French while living in Belgium and has excitedly continued her journey learning the language at La Salle. "I like the dynamic of French," Simonutti said. "It was a very welcoming environment and a judgemental free zone… I met a lot of great people in French class."
Another one of Simonnuti's passions is fashion. "Paris Hilton is really influential and I think she's great," Simonutti said when asked about her style inspirations.
She also loves to thrift, mainly from the Goodwill bins near her house. "I love going to downtown Portland and just going to the different stores and more local thrift stores," Simonutti said. 
Recently, Simonutti has begun the endeavor of teaching herself how to sew now that she has the time. "I always had a sewing machine… it just kind of sat there collecting dust," Simonutti said.
Over quarantine, she has made masks and now plans to make a pleated pencil skirt. "I just got some really cool fabric. It kinda reminds me of Hello Kitty," Simonutti said.
Quarantine has also given Simonutti a chance to do more cooking, a significant activity in her family, which she did not have very much time to enjoy freshman year. "We all cook together in the kitchen," she said. "It's really fun."
Although Focaccia, a type of bread, is a staple in her house, one of Simonutti's favorite recipes to make is mushroom pasta. She also said she would like to learn how to bake soufflés.
Even when Simonutti takes solitary time, she said she is still thinking about other people and enjoys cooking for them. 
About the Writer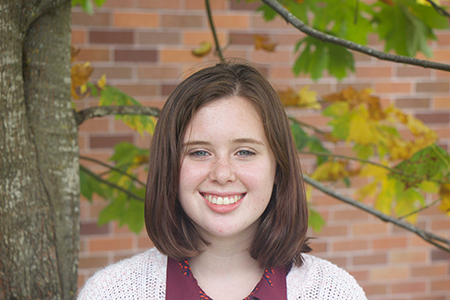 Avery Marks, Staff Reporter
Avery is a sophomore at La Salle. Outside of school, she enjoys hiking, reading, and listening to music.