Seniors Share Reactions to Their Time on Campus Ending Three Months Earlier Than Expected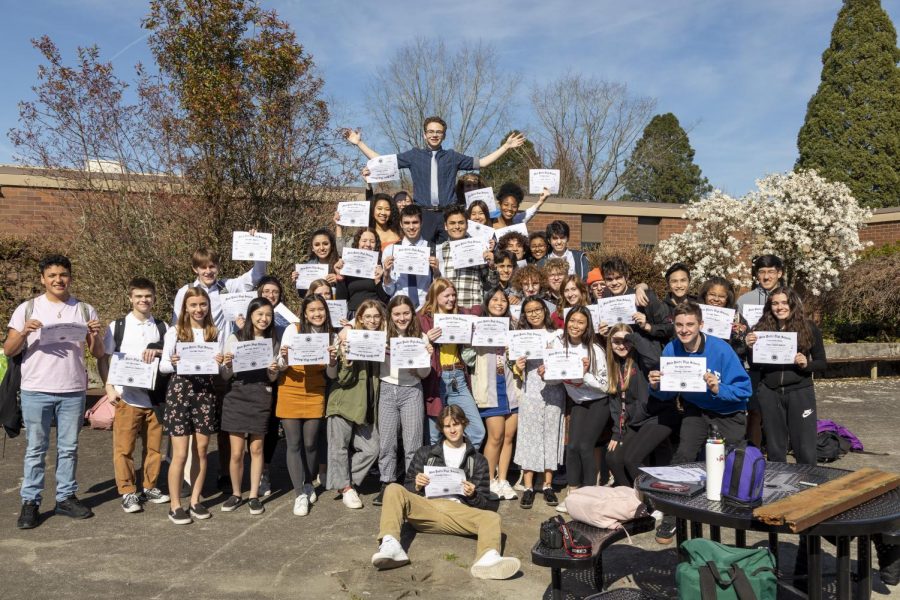 Every spring, a wave hits seniors in high schools all around the country. When second semester rolls around, seniors can see the light at the end of the tunnel as each day brings them closer to graduation, to the end of 13 long years of education and the beginning of a new chapter of their lives. 
Commonly deemed 'senioritis,' this affliction often causes seniors to feel less inclined to do their schoolwork during the second semester. As they grow nearer to being done with school, to ignore homework assignments and choose not to pay attention in class seems more inconsequential in comparison to the many opportunities that will soon be at their fingertips outside of the realm of high school. 
But this year, senioritis isn't the only thing disrupting high schoolers across the nation, as seniors find their final months of schooling cut short due to the coronavirus pandemic. 
When Oregon Governor Kate Brown announced last Wednesday, April 8, that all Oregon public schools are to remain closed for the rest of the 2019-2020 academic year, La Salle quickly followed suit, with president and principal Mr. Andrew Kuffner sending an email to parents of students to announce the closure shortly after Brown's announcement. 
"I write this letter with a heavy heart," he said in his message. "The announcement by the Governor today closing Oregon school campuses through the end of this school year was not completely unexpected, but sad and impactful nonetheless." 
Unlike most public schools throughout Oregon, many of which are just this week getting started with remote learning, La Salle has been continuing with school through Digital Learning Days (DLDs) for the past four weeks, and thus will be able to move forward with another eight weeks of DLDs to finish off the school year.
And with students learning online at home, senioritis feels different for seniors this year than it would if they were physically at school. 
"I think this DLD stuff is also making people feel less inclined to do well," senior Hattie Kirby said.
Being in quarantine and not being able to go to school presents difficulties for all students, and it might be strange for many or even most freshmen, sophomores, and juniors at La Salle to know that we won't be back on campus until September at the earliest.
But for seniors, it's different — they won't walk the halls as a student at La Salle ever again.
"I kind of saw it coming, but when it was officially announced, my heart kind of dropped," senior Silas Petersen said. "I realized that I would no longer be going to La Salle… I never got to properly say goodbye."
Kirby said that when she heard the announcement, she "started crying just because the seniors have put so much work in to make sure that our year was the way we wanted it to be." She said that while she understands that closing school is the necessary measure to take, it felt like a sort of "punch in the teeth to just hear that it was just over for us."
Several seniors expressed similar sentiments of disappointment upon finding out that they wouldn't be returning to school.
"It makes me really sad to know that high school ended so quickly," senior Kyra Sanchez said. "As a kid, you always dream of what your high school experience is going to be, and I honestly never would have imagined that this global pandemic would have happened in the middle of my senior year."
Senior Morgan Nebels imagined her high school experience as she grew up alongside her two older sisters, who have graduated from La Salle in past years. Nebels described the situation as "surreal," saying that "it's kind of crazy" that her final months of high school were cut short.
"Seeing my sisters be able to go through graduation and experience [that] with them, and then kind of realizing that I'm not going to have the same experience is kind of a bummer," she said. "I feel like the end of senior year has always been this huge thing for seniors because you kind of get to a point where you've gone through everything, you've gotten into college, you're just having fun with your friends, and you really don't have to be too stressed out about school."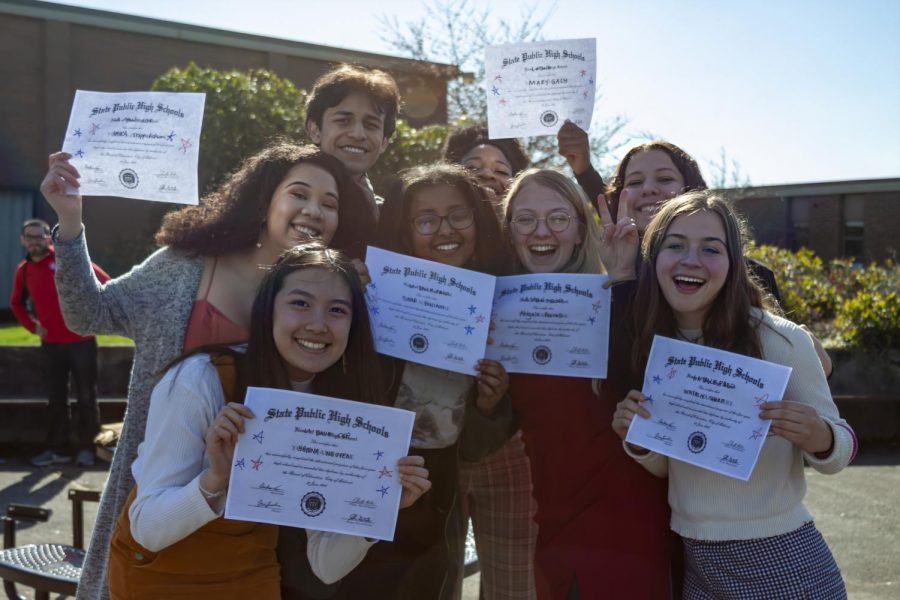 This time of social distancing and self quarantine at home has led seniors to reflect on their time at La Salle, thinking about various aspects of their high school experience that were taken away from them about three months sooner than expected.
"I really took going to school for granted," senior Isabel Van Vleet said. "It was so much more than going to class — I'll miss the connections I made. Some people I'm literally never going to see again. That's so sad."
Not only do the seniors the Falconer spoke with value the connections they created with peers and friends during high school, but also the teachers who have impacted their lives throughout the course of the past four years. 
"I think the teachers at La Salle are a different breed," Petersen said. "They are so caring, and they understand what students are going through, and they're just friends… It's something very special to La Salle that I don't think you can necessarily get at other public schools, and I think that it really shouldn't be taken for granted what impact the teachers have on all the students." 
Senior Cole Lamb reflected on one particular teacher who especially impacted his experience, religious studies teacher Ms. Jane Nitschke.
"Ms. Nitschke was like another mom to me, basically," he said. "When I was feeling down she could tell, always. She'd always hold me after class, ask me what's up, talk to me, try to make me feel better."
The way that teachers personally care about their students stands out to seniors, and both Lamb and Petersen feel fondly about the relationships that they have cultivated with teachers throughout high school. 
"You might complain about homework and whatever, but you're not going to get such kind and caring teachers [anywhere other] than at La Salle," Petersen said.
Now that they are no longer physically at school, some seniors feel a heightened appreciation for the experiences they had throughout high school.
"This isn't the way we wanted our senior year to end, but personally I am glad that I ended my senior year at La Salle," senior Rocky Hortaleza said. "I almost transferred my sophomore year to a different school and I'm glad I didn't. I got to experience so much more after that year and I'm glad I stayed at La Salle…. Despite some rough times throughout the school year, I have learned to make the most of it, as you won't get these times back."
Even if they didn't always enjoy school while they were there, as class can be boring and homework can become tedious, some seniors find that they are now missing school and the sense of community at La Salle.
"When you're in school, you don't want to go to school," Kirby said. "When you're out of school, you want to go to school."
Petersen said that he misses being in the school building with his friends, walking through the hallways and sitting in the cafeteria together, especially knowing that he will never be able to experience these things again. "Having such precious time taken away from us seniors completely unexpectedly is really hard to deal with," he said.
He said that he is grateful that he was able to have the time that he did, and hopes that younger students will value their time in high school as much as he has, "because you never know when it can be taken from you."
"This time away from everyone kind of makes me realize just how valuable your time is," Petersen said. "To the freshman, sophomores, and juniors, [I would] just tell them to do what you like to do and take every chance you have to be with the people you love… This is the best time of your life, so live it up, I guess. And appreciate what you have." 
Sanchez also emphasized the importance of participating in as many experiences as possible. During her time at La Salle, she said she tried to involve herself in community activities like school trips, clubs, and extracurriculars as much as she could, and she is glad to have these positive memories to look back on. 
Similarly to Petersen, she said that "it's the little things that you take for granted," and she encouraged younger students to accumulate meaningful experiences during their high school years. 
"Go to the last football game, go to all the basketball games, go to the soccer games, go to all the dances," Sanchez said. "Make those memories, because unfortunately the Class of 2020 got [several important events] taken away from us. So cherish those moments and don't take them for granted." 
It might be easy for some seniors to look back at their time at La Salle and wish they had done things differently, now knowing that they won't return. Nebels, however, is trying not to dwell on the past, nor on the negative aspects of the current situation in this pandemic. 
"That's just going to drag yourself down if you try to think of all the things you could have done," she said. "So I guess I've looked back and thought about how my high school experience played out and just kind of came to peace with it, I guess. There's nothing I can do about it now, physically. I can't go to school and change anything."
Nebels was supposed to go on the school trip to Moab, and was looking forward to a new experience and change in scenery. She paid for all the expenses of the trip herself, as well as buying brand new camera lenses in preparation. Although she is disappointed to miss out on the trip, she said that she is glad to have the new camera lenses for her own use, and is trying to make the most of quarantine. 
"At the end of the day, it's an opportunity to do something different, I guess," she said. "You should be able to take the situation and make the best out of it, because that's the only thing you can do. I think holding a grudge is just going to bring you down more."
Lamb is also trying to make the best of this time, finding more opportunities to do things that he wouldn't always be able to do during a conventional school week. 
"It's kind of depressing not being able to see everyone every day at school, but I'm making do," he said. "I'm doing a lot of self-improvement things, like I'm trying to get a new skateboard trick every day and practice a new art technique or just draw every day."
Lamb said that he prefers DLDs over normal school days, although he can see why other people dislike learning from home. 
"For me, the things [that] I'm interested in, that I'm passionate about, are things that I can't really do at school," he said. "I like drawing, I like art, I like skateboarding… I feel like I can really improve my skills at those things better when I'm at home."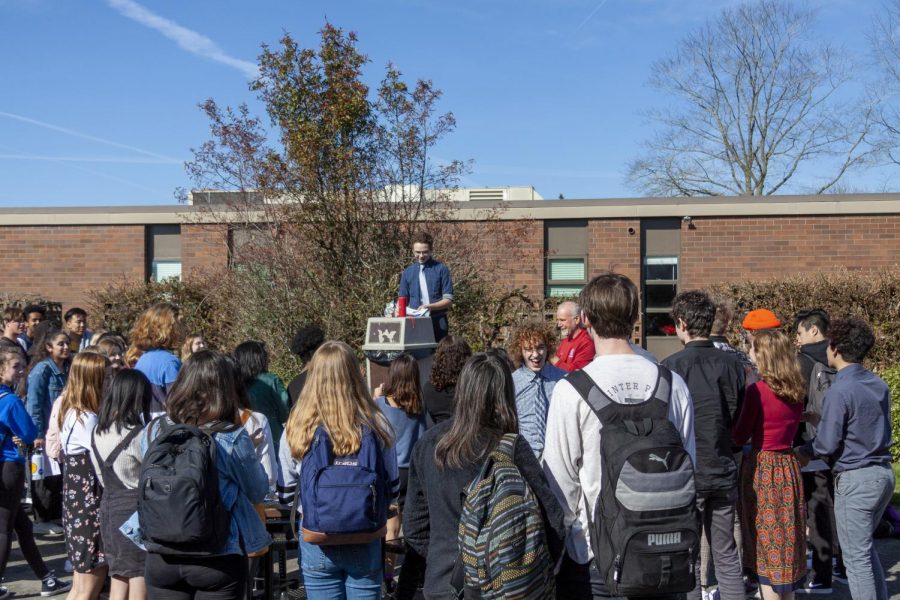 With the mix of emotions among students following the announcement of the school closure, some seniors expressed disappointment to not have had immediate follow-up communication from school administration to the Class of 2020.
"It's a lot to take in that us seniors don't get our full senior year experience," senior Alexis Kemp said on Monday, April 13. "A few of my friends and I feel disappointed because as of today, five days after the announcement was made, La Salle hasn't sent any kind of message to the student body or even the seniors. This is frustrating to me because I want to do something special to celebrate my class and my senior year."
Kirby expressed similar concerns. "I just wish there was more communication from the administration for the Class of 2020 about what our plan is, where we're supposed to go from here, and what we're supposed to be working toward right now,"  she said.

"We don't really know what we're doing right now," she said. "We know that we're getting assigned stuff, but we don't know how seriously we need to take it, we don't know if there's stuff we can do right now, we don't know how our grades are going to finish off."
On Tuesday, April 14, the day after Kemp and Kirby shared these thoughts, the administrative team sent out a survey to all seniors, aiming to include the students in the process of deciding where their class will go from here. The survey focused on four major events of the conclusion of senior year: prom, senior presentation, graduation, and the overnight senior party that celebrates the ending of their time at La Salle. 
Mr. Kuffner acknowledged the concerns of some seniors, and said that the reason communication has been somewhat slow is because the school is working to include seniors in the decision-making process going forward. 
"I'm not going to apologize for not just making a snap decision and saying, 'we're doing it this way,' because I actually want to hear from the kids," Mr. Kuffner said. "We want the seniors to have [a] voice in what's going to happen and how they're celebrated… Certainly we could make decisions that would be either more convenient for us or more expedient or whatnot, but we recognize that we want the seniors to be involved."
The administrative team holds daily meetings via Zoom, and Mr. Kuffner said that plans for the Class of 2020 have been at the forefront of their agenda in recent days. Vice Principal of Student Life Mr. Brian Devine has been appointed to organize all planning around the celebration of seniors in coming months. 
"One of the most challenging aspects of this quarantine from school has been communication," Mr. Devine said. "We hope that our seniors know that they are at the front of our minds right now, and we are having constant conversations about how to conclude your year, recognize your accomplishments, and celebrate your leadership."
Per Governor Brown's April 8 announcement, all seniors attending public high schools in Oregon will be granted a diploma if they were on track to graduate when schools initially shut down, meaning graduation is locked in for seniors who had been earning passing grades by mid-March. 
However, the shift to a pass/fail grading system for seniors has not been implemented at La Salle, and this option will not be considered by the administrative team going forward, according to Mr. Kuffner, who said that the team has "no intention" of letting the seniors be done now.
"We don't want to allow kids to fail," he said. "Not all seniors were passing all of their classes in March… We have a process, we have a system, where Portland Public Schools just doesn't. And I understand why they made that decision. That seems equitable and fair, given the circumstances that they have. It doesn't mean it's the best thing for the kids." 
Mr. Kuffner said that after PPS made the announcement regarding graduation terms for seniors, he met with the principals of other Catholic high schools in the area. The consensus of this meeting was that seniors should continue with their school work through the rest of the academic year.
"We're not saying 'uncle' and saying we're done right now — we're going to push on, at least for the time being," Mr. Kuffner said. "If we were just to say, 'goodbye, good luck,' right now, I actually don't think that would benefit [the students]."
He said that he understands that with only eight weeks left of school, and especially with those eight weeks of classes being conducted remotely, seniors do not particularly want to do their work. However, he said, he hasn't "met a second semester senior in [his] last 24 years at La Salle" that hasn't felt this way. 
While La Salle will not shift to a pass/fail grading system for all seniors, students who do not earn at least a C- in a particular class at the end of the semester will have the choice to opt for credit/no credit rather than a letter grade in that class, provided that they meet the extensive requirements laid out by Vice Principal of Academics Mr. Mario De Ieso.
"The challenge of senioritis is real," Mr. Kuffner said. "And while I don't want to take away the sort of unprecedented difference that's happening right now versus every other year, the feeling of wanting to be done is natural… Our goal is not to make this harder. The goal is to make it easier."
Many high schools are partaking in a movement coined #BeTheLight by turning football stadium lights back on at a certain time during the week as a "simple but powerful gesture to show students that their teachers, coaches, and other school staff recognize the hardships and are thinking of them."
Mr. Kuffner said that the school is planning on doing something like this, among other ways to commemorate the Class of 2020 in the final two months of the school year. "We are going to light our field for a period of time," he said. "But will seniors necessarily notice? Will the community notice? I mean, who knows. We'll do it because I think it's a nice gesture. But [athletic director Mr. Chris George] is working on exactly what dates we're going to do for that lighting."
"Our commitment is to do our best to try to make these next eight weeks meaningful," Mr. Kuffner said. "And meaningful doesn't always mean, or exclusively mean, academically meaningful."
With plans for some events still up in the air as to how they will play out — and other events like spring sports and the Moab excursion altogether canceled — the end of this school year is turning out unlike any other. 
Despite this, Mr. Kuffner and Mr. Devine emphasized that the school is making efforts to honor the members of the Class of 2020, who will continue to complete DLDs at home for the remainder of the school year, while social distancing from friends and family members who they expected to share their final months of high school with. 
For at least one senior, this will affect the way he lives after these events are over.  
"Quarantine is a very good teacher because coming out of it, I will definitely realize how valuable our time is and how important it is to maximize time with people you love, and it's going to make me value every second that I can with other people," Petersen said. "It gives me a lot of time to reflect on the past four years of high school, and I think it was definitely the greatest and most forming thing that ever happened to me. It's sad to see it go."
About the Writer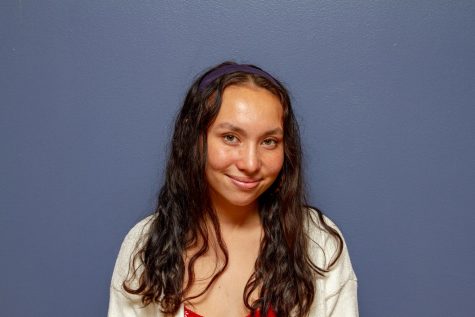 Maddie Khaw, Editor in Chief
Maddie is a junior at La Salle. She plays on the varsity soccer team. Outside of school she loves shopping, hanging out with friends, and listening to...