The COVID-19 Pandemic, Through the Eyes of Four Students
Seniors, juniors, sophomores, and freshmen: Every student at La Salle has been affected in some way by the coronavirus and the Digital Learning Days (DLDs) that La Salle has instituted due to the pandemic.
To further understand how students are feeling about DLDs and the other effects of the COVID-19 pandemic, the Falconer spoke with one student from each grade level at La Salle to learn about their transition to DLDs.
"At first I didn't expect the school to do DLDs due to COVID-19 because I didn't think it would be as serious, but once I heard about other schools closing, I knew we would too," junior Caroline Kiesz said. "[However,] when Kate Brown announced that school will be closed until April 28th, I was shocked."
Some students, like sophomore Hannah Reddick, expected COVID-19 to "to blow over eventually," she said. "[But now,] I'm at home and I haven't left my city in two weeks."
Senior Alexis Kemp said she originally heard about COVID-19 on the news. "When I first heard about the virus, I definitely did not think it was as serious as it is now," she said.
When DLDs first started up, some students did not begin social distancing and self-quarantining right away. 
Kemp said she spent the first weekend with friends, and went on a hike in the Gorge with a friend.
Similarly, Kiesz said she saw her friends once or twice during the first week away from La Salle, "but after [that] I realized that everything was getting pretty bad and that staying home is the safest and smartest option, so I haven't seen my friends in a while and I probably won't until this is over."
Reddick said that at one point she and her family visited the park. "Whenever I got within six feet of a person my body would just tense up," she said. 
But as more days have gone by, more and more students have realized how important it is to self-quarantine and social distance in order to avoid contracting the virus or passing it to someone else without even knowing. 
"If I'm sick, I don't want to risk getting [my friends] sick and having them infect more people or vice versa," Reddick said. "So, it's been hard not to see my friends in person, but I know that it's also necessary."
Kemp and Kiesz also worry about passing the virus to those around them. Kemp especially worries about the health of her grandparents, and Kiesz takes note of the growth of cases in younger people. 
With a constant influx of new updates on the pandemic, Kiesz is most worried about the future. She said that she has been trying to take precautions to avoid contracting and potentially passing COVID-19, such as staying inside, keeping good hygiene, and not sharing drinks, "[but] things are constantly changing and it's a pretty serious issue," she said.  
Although freshman Solana Qurioz is still taking precautions, she is less worried about contracting COVID-19.
"I'm not worried about getting infected because I don't go outside much, and my family has minimal contact at work," Quiroz said. 
Even though the students know that these precautions are the safest option, social distancing and DLDs bring new positive and negative aspects to the lives of students. 
Some students find it upsetting that they can't see their friends in person due to COVID-19. It has left some feeling uneasy, and being cooped up in their houses can cause feelings of stress and anxiety. 
"Honestly, I am not a fan of this at all," Kemp said. "I just want to have the rest of my senior year normally and not be stuck at home… I like DLD's and it is nice that it gives me something to do in these times rather than be bored, but I'd rather be at school with my friends."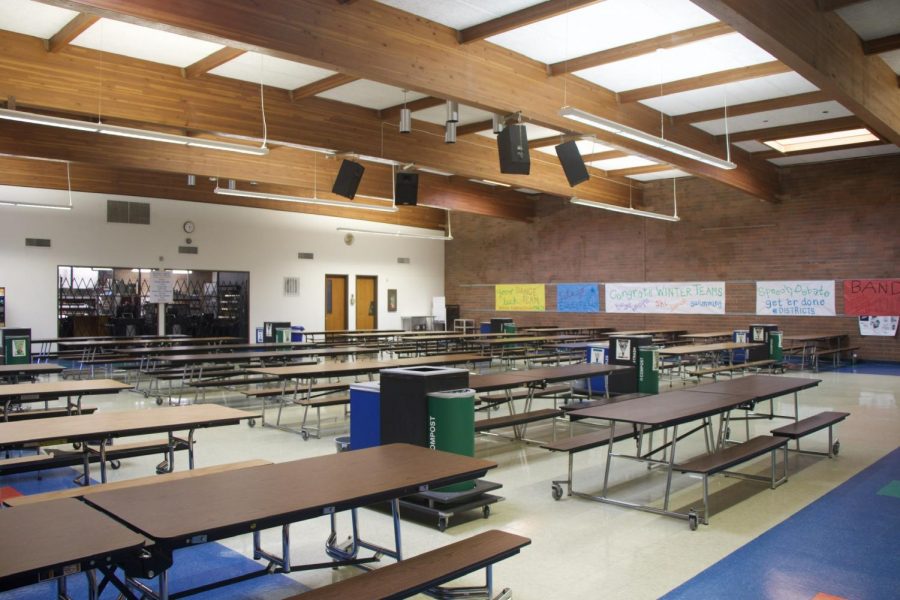 Other students find DLDs less stressful than a regular school day, despite being stuck in their homes. 
"There is less to worry about," Kiesz said. "I don't have to worry about public speaking or waking up early… [But] being away from school for three weeks feels weird. I have more free time than usual… It's difficult to find things to keep me busy during this crazy time."
According to the letter from Principal Andrew Kuffner that was sent to La Salle students and their families on March 27, 65% of parents and 75% of students find the workload for DLDs to be in the timeframe of three to six hours. Mr. Kuffner said that 43 parents and 203 students responded to the form.
"The workload I have with DLDs isn't too bad," Kiesz said. "It is pretty close to the work I would have during a regular school day, but sometimes it's difficult understanding a lesson because I am not physically in class to learn what's going on."
Kemp usually works for around two to three hours with DLDs, whereas she spent two or fewer hours on homework when classes at school were in session.
"I think the work being given right now is a perfect amount as far as the classes I have, but it may be different for other students," Kemp said. "It really depends on what class I'm working on because some are harder than others."
Similar to Kemp, Reddick has also noticed the difference between the classes and their workloads. 
Despite these inconsistencies, it has still been easier for some students to stay on task since the switch to DLDs in comparison to working at La Salle. 
"Once I start, I typically stay pretty on task," Kemp said. "In order to stay on top of my work, I make sure that I have my coffee and school stuff all set up in my room so I can do my work."
Quiroz usually spends around three to four hours on her DLD work. "I basically have nothing else to do," she said.
Completing work in the comfort of their homes has also made some students' learning easier.
"The chairs at school are also pretty uncomfortable to me, so being able to do my work in my own bed makes it better," Kiesz said.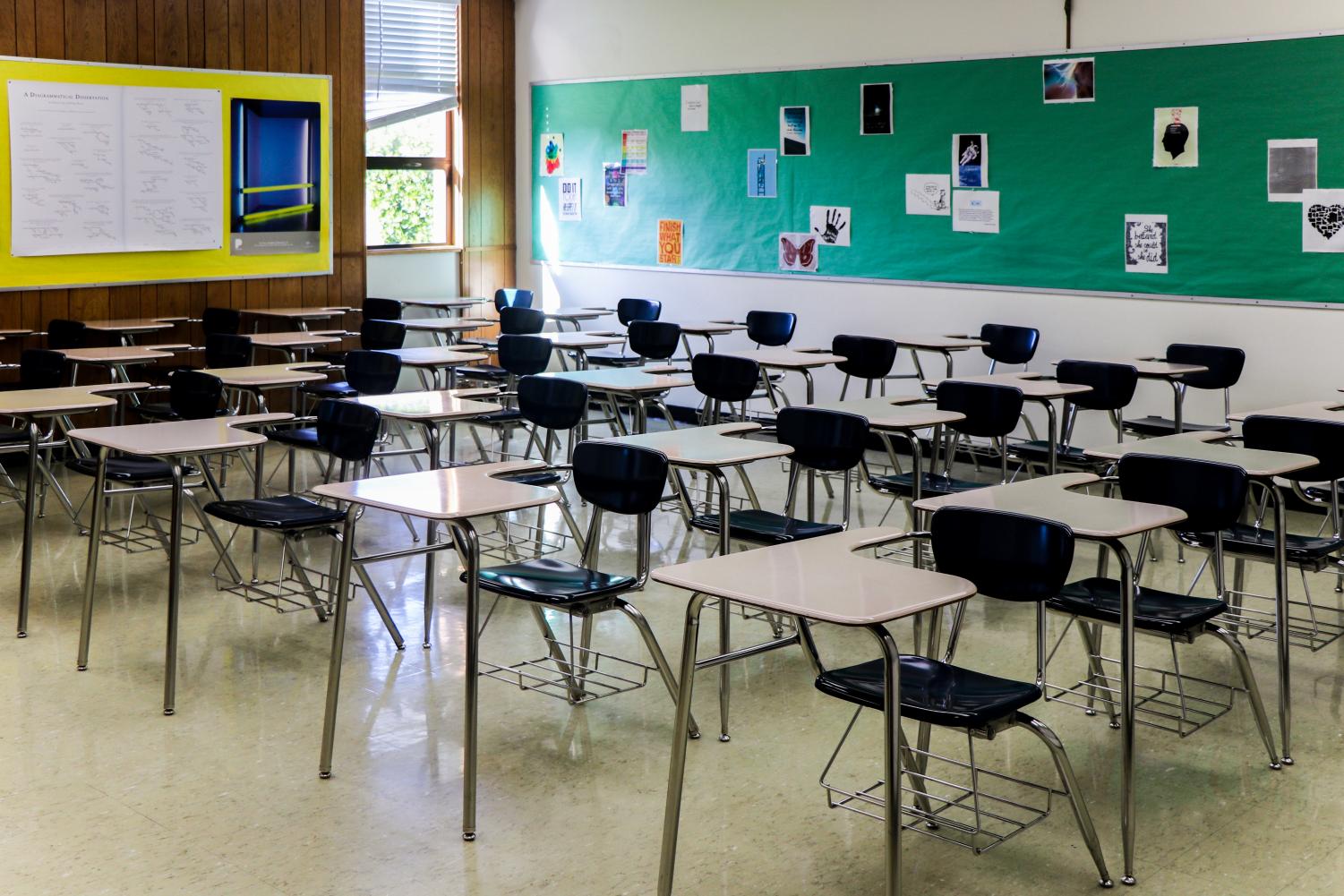 Several students who spoke with the Falconer said their grades either haven't moved or have moved positively thus far with the DLDs. 
"My grades have shifted positively, I think because I can read the instructions over and over, and [I'm] not trying to remember what teachers say in class," Quiroz said. "Also, with all this time, I've been putting more effort in my assignments."
Along with grades either improving or staying the same, many students have been getting more sleep than usual with the DLDs because of the flexible schedule that is provided to them. Some choose to sleep in, while others wake up early to get their day started on time.
"I sleep in [on DLDs] because most, if not all of my work, is due at midnight so I don't need to wake up early," Kemp said. On a regular school day, Kemp said she gets about six to seven hours of sleep, whereas on DLDs she said she gets around eight to ten.
Quiroz said she currently gets around nine to ten hours of sleep due to the DLDs. "I still wish it was more — I like to sleep a lot," she said. She said she got around seven and a half hours of sleep each night when she was attending La Salle in person.
"I try not to sleep in too late for DLDs," Kiesz said. On a regular school day, Kiesz would get around six or seven hours of sleep. "With DLDs, I can sleep way longer than that, but I'll usually get around eight to ten hours."
In addition to the sleep schedule flexibility DLDs provide, they also allow for a lot more schedule freedom during the day. 
"With DLDs, my days are all a little bit different, depending on the weather," Kemp said. "If it's nice, I like to get outside during the day and enjoy it. However, I do like to get my work done before the end of what would be a normal school day so I can have my evening."
Quiroz usually finishes her work around 1 p.m. so she can have free time for the rest of the day. She said during normal classes at school, she tends to get off task and waste time, which "gets stressful because I don't know if I'll have enough time to finish homework and go to bed on time. With DLDs, I don't have to worry about that."
The cancelation of certain events has also allowed students to have more free time. "Since I can't work right now or play tennis, I have more time for myself to relax and get things done, which has been nice," Kiesz said.  
However, with many sports seasons being canceled or postponed, some students say they have been exercising less than usual. Kemp and Kiesz both said they get a lot less exercise than normal now, as they no longer have team practices or gyms to go to.
Despite this, some students have taken the opportunity to exercise at home. Quiroz runs a mile on the treadmill every day. And Reddick used to exercise once a week, but now she exercises every day. 
"I think that exercise is important to me because it has a big impact on other aspects of my health," Reddick said. "It makes me feel a lot less stressed."
Reddick said that she is more stressed about extracurriculars than she is about school.
As of now, Les Misérables, La Salle's spring musical this year, is still moving forward, with the hope that students will be able to be back on campus before the end of the school year.
"If that's going to happen, we're going to have to work our butts off," Reddick said. "[But] since we're all at home and we've spent so much time not rehearsing, there's going to be people who don't want to do that or don't have faith in the show and I feel like that's going to cause a big problem."
Unlike the spring musical, the City Team Ministries event that Quiroz was planning on attending got canceled altogether. "I was super disappointed," Quiroz said. 
Additionally, the OSAA has suspended practices and contests for all spring sports through April 28, including La Salle's tennis and softball teams, which Kiesz and Kemp participate in. 
"This makes me sad because I was really looking forward to this season," Kiesz said, who has been playing for the tennis team since her sophomore year. "I'm just grateful that I have another year left, but I feel bad for all the seniors who are missing their spring sport." 
Kemp, meanwhile, said that she is "devastated," as she is missing out on her senior softball season. "I was really looking forward to one last year of playing for La Salle and making memories on the field with my best friends," she said.
Nonetheless, La Salle students are becoming more and more adjusted to the DLDs as time passes. 
"I feel like it's better to overshoot when it comes to DLDs," Reddick said. "That's better than being unsure from week to week… Even though it's a really shocking thing, and it's something I really wasn't expecting, I [now] just sort of accept it as reality."
---
What has your experience been like with COVID-19 and the DLDs? Let us know.