Student of the Week: Ryan Cechini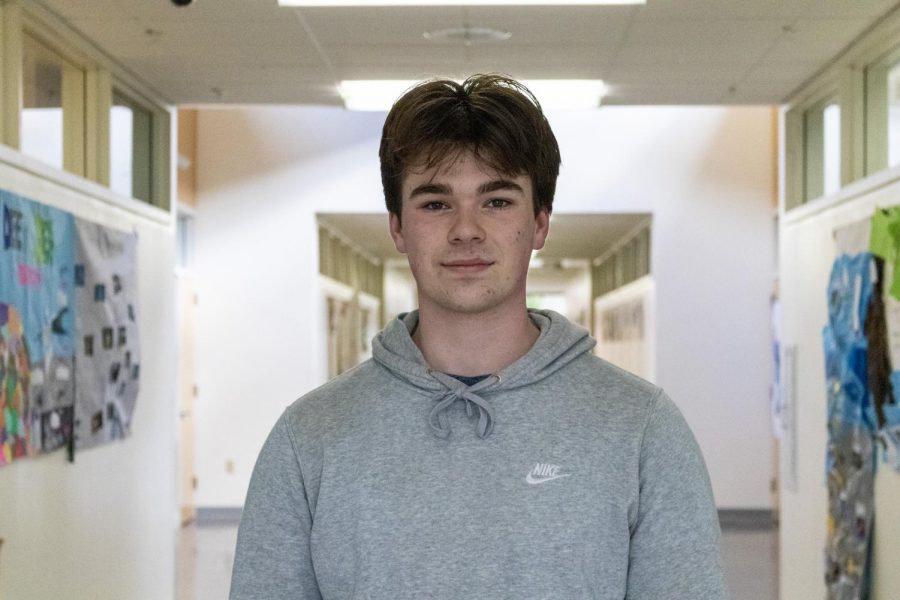 Junior Ryan Cechini keeps a busy schedule consisting of AP and honors classes, tennis, and photography, and ended last semester with a 4.12 GPA.
He is taking AP English 3, AP U.S. History, AP Calculus AB, Honors Chemistry, and Honors Spanish 3, along with religion and Art Foundations in his hefty junior year schedule.
Cechini has a strong academic focus and enjoys all of his classes and teachers. His favorite class that he takes is AP Calculus. "I really like my math class, even though it's gotten a lot harder," Cechini said. "I've always enjoyed math, but this calculus is pretty cool."
Cechini feels that his junior year has been "a little lighter homework-wise than last year — sophomore year," he said. "This year is more structured projects."
One of Cechini's passions outside of the academic classroom is art. His photography recently won two Gold Key awards, a honor given by a non-profit organization to recognize outstanding art and writing across the country. "I really like black and white photography, especially [of] people," he said. "I've been messing around with photography for a couple years, starting [in] about eighth grade."
Cechini finds art to be an escape from his busy academic lifestyle. "It's kind of a break from really hard academic classes,"  he said. He doesn't think he will continue his art past high school as a career, but rather as a hobby. "I definitely don't think I'm going to take it up as a profession, but yeah, [I will] definitely keep on it as a hobby, maybe take a class or two in college," he said.
Recently, Cechini took a short break from his schoolwork, and went on the Harvard Model Congress trip to Boston. The trip allowed him the opportunity to take part in the congressional simulation conference, which is run by Harvard undergraduates. He said it was a "really cool experience." Although the trip was enjoyable, it came with the challenge of missing a week of school. His GPA is currently a 3.555. "My teachers were also very accommodating," he said."They're helping me catch up."
As a successful student, Cechini advises other students that "if you actually try to pay attention in class, it makes everything easier," he said. "[Teachers] are… willing to help if you're struggling."
Outside of school, Cechini plays tennis with La Salle and works as a lifeguard. But with his busy schedule, he has only been able to work five hours this school year."Lifeguarding is a little boring," he said, as he is looking into other jobs.
Now that Cechini is more than halfway through his junior year, he's being faced with more thoughts and questions about the future. He said he hopes to go to college and get a degree in finance, business, or real estate. Until then, he will continue to work hard and focus on school.
About the Writer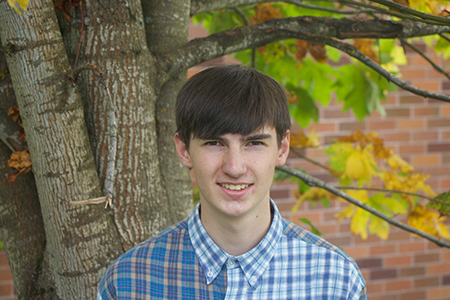 Isaac Brown, Staff Reporter
Isaac is a sophomore at La Salle. Outside of school he plays recreational soccer and enjoys cars, fashion, and music. His favorite show is "The OA," and...