Teacher Feature: Mr. Roth Discovers His Passion for Teaching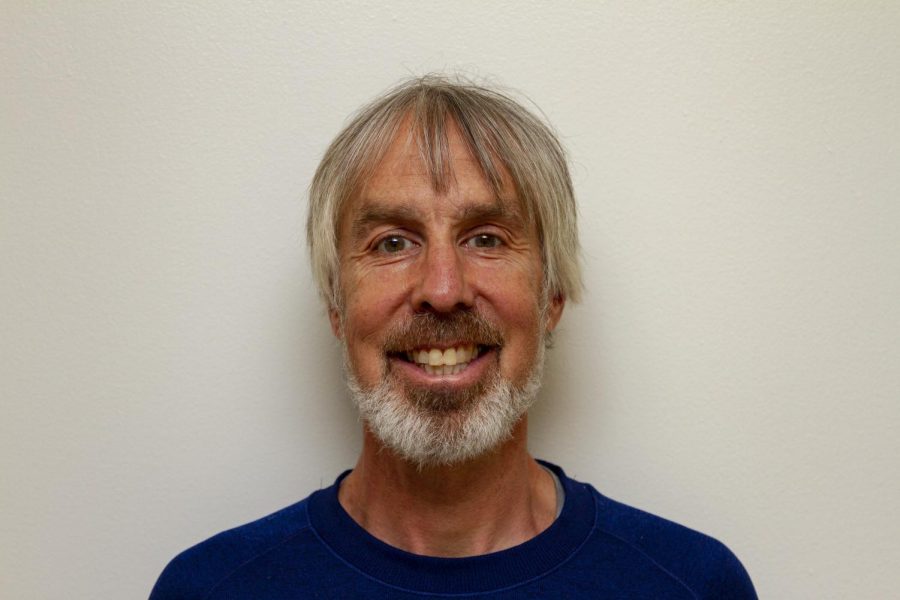 Science teacher Mr. Eric Roth has been teaching at La Salle the past four years, with his first year teaching being at Oregon City High School. During his time at La Salle, Mr. Roth has been described by his students and fellow staff members as fun, quirky, and unique.
"Mr. Roth is a pretty unique dude," science teacher Mr. Ryan Kain said. "Quirky might be a word I would use, but he is pretty genuine."
"Mr. Roth is Mr. Roth," he said. "He is himself unapologetically,"
Science department chair Ms. Carie Coleman described Mr. Roth's personality as "on the chill side." She also said that he is "very approachable" and "easy going."
Going into college, Mr. Roth never thought he would become a teacher. He worked as a professional geologist engineer for almost 25 years. "I didn't want anything to do with academia," he said. "[I] never really fully liked high school very much, as most kids don't, so it's kind of ironic that I'm now teaching high school."
Mr. Roth loved working in the professional sector, but later realized the only thing he was getting out of his job was a paycheck, rather than enjoying his time working in the field. "I think the nice thing about teaching is the human contact with students," he said. "The appreciation students have for teachers [and] the relationships that I make with students is fun."
Mr. Roth studied geology as an undergraduate and has a master's degree in geology from Michigan State University. Six years ago, he received a master's degree in teaching at Lewis and Clark University. "It's a little bit of a process that is slightly overwhelming at first because there's so many facets of being a good teacher," he said.
Dedicating his time to teaching others is what changed Mr. Roth's mind about teaching. "It's just [a] much more fulfilling thing," he said. "It's nice to [teach] kind of towards the end of my career. I just feel like it's a better fit."
His love for geology was inspired by his father, who was a chemist. Mr. Roth enjoys the active observational factors in nature about geology. "I could take those observations, those things that I've learned outside and bring them into the laboratory," he said. "It was a nice fit of being active, but then also being reflective."
During his time at La Salle, Mr. Roth has taught general biology and sheltered classes, with this 2019-2020 school year being the first time he teaches general chemistry. Mr. Roth and his students have described his teaching style as loose and fun. "I go talk to him when I have troubles," sophomore Aaron Kelly Leonard-Graham said. "I get a better understanding, he breaks the lesson down piece by piece."
Mr. Roth has found that genetics is a unit that his students enjoy learning about. "I think genetics students generally really like," he said. "I think they're fascinated by it." 
Although biochemistry is a difficult unit for students to pick up, Mr. Roth hopes to make learning the subject a bit easier this year. The science curriculum has been switched, so after this year sophomores will taking chemistry and juniors will be taking biology. "I think kids got into that initial biochemistry stuff and [were] a little bit shell-shocked," he said. "I think turning that around will help kids feel better about that subject."
One of Mr. Roth's favorite parts about being a teacher is the one-on-one connections he makes with his students. "Hanging out with kids, getting to know kids, kids getting to know me, is really the best part," he said.
Junior Bella Chalmers, who is in Mr. Roth's chemistry class, said that she appreciates the effort Mr. Roth puts into establishing connections with his students. "He is very student-based, which I think is really important when it comes to teaching," she said.
Mr. Roth has little to complain about with being a teacher. "It takes a lot of energy," he said. "I would categorize that as emotional energy, not always physically energy. I can deal with that, but the emotional energy of getting up everyday and to engage, sometimes entertain, can be a little bit exhausting."
During the mornings before school, it is not uncommon to see Mr. Roth walking his bike through the hallway, dressed in his cycling attire. "I've been biking to work for about 25 years straight," he said. "I've got a huge record. I've been biking for a long time."
Mr. Roth began biking from school to work in order to become physically and emotionally fit. "I think just a ride helps decompress me," he said. "I see the geese flying over, I see the sunrise in the morning, I feel the rain on me, and I'm more in tune with the seasons."
One of Mr. Roth's well known hobbies is playing hacky sack. "I played hacky sack in college," he said. "It was the cool thing to do."
After playing hacky sack in college, Mr. Roth enjoyed the game so much he made sessions during Falcon Time for his students to come by and play. "You could hang out with your buddies and socialize," he said. "I was in college and I thought I would bring that experience."
Outside of school, Mr. Roth has many hobbies. He spends his free time biking, skiing, playing the guitar, hanging out with friends, and spending time with his wife. He hopes to incorporate more art into his future and add to his plentiful hobbies.
About the Writer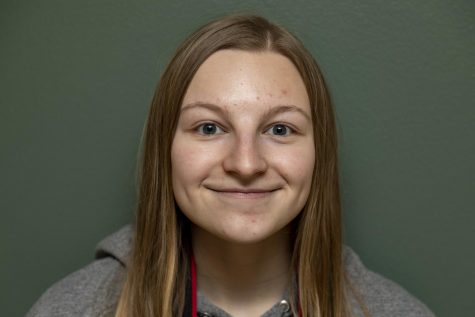 Hailey Reeves, Staff Photographer
Hailey is a senior at La Salle. She has a chinchilla named Tutter and a hamster named Peach. In her free time, she enjoys riding horses and spending time...