For Sophomores and Juniors, La Salle Will Swap Biology and Chemistry
Hang on for a minute...we're trying to find some more stories you might like.
At the start of next school year, sophomores and juniors will have their roles reversed, with chemistry becoming a sophomore year course and biology becoming a junior year course. However, because of the switch next year all sophomores and juniors will be taking chemistry.
After discussing the topic over the past year with biology teachers Ms. Carie Coleman and Mr. Eric Roth, La Salle's Vice Principal of Academics Mr. Mario De Ieso made the executive decision to resequence biology and chemistry.
"This [decision] wasn't made just now," Mr. De Ieso said. "The beginning of this conversation happened a couple years ago."
For students, taking chemistry first means "they're going to be more prepared to take biology because they've had the foundations that chemistry has to offer," Mr. De Ieso said. He believes the change will make it so that the science courses more gradually flow into one another.
"We've had 85% of our students taking four or more years of science and this will allow for us to provide more science electives for our students, which is something that they really have asked for," Ms. Coleman said. With more AP elective options, students will have more opportunities to earn college credits. 
The curriculum will look nearly the same as it is now, perhaps with a more challenging level of math. "The biggest thing is… making sure that we're taking a second look at the [math] aspects of [the curriculum], and supporting students with that," chemistry teacher Mr. Matthew Owen said.
Teachers plan to work to ensure that students continue to grasp the curriculum of each class. The plan is not to make things more intense. La Salle truly wants a smooth transition, considering it will be a big adjustment for everyone.
Junior Lauren Patrick believes that this change will be extremely beneficial for the underclassmen. "The majority of what I learned in biology sophomore year was chemistry," she said. "We needed the background to understand the material."
Sophomore Kendric Taylor felt a similar way. "I feel like it will be confusing at first, but it sounds like a necessary change," he said.
The current sophomores must finish up biology this school year and complete chemistry next school year, whereas the current freshman will be taking chemistry before biology, therefore being the first group to experience the full resequence. As a result, both grade levels will be taking chemistry this coming school year.
Because there will be so many students taking chemistry next year, more class periods and teachers will be provided. The science department does not plan to hire any new teachers, but instead, Ms. Coleman, Mr. Roth, Mr. Owen, and Ms. Amanda Schieber will all teach chemistry temporarily in order to support as many class periods as possible.
Both sophomores and juniors will be placed into separate classes. For example, there will be a regular chemistry and honors chemistry for sophomores, as well as a regular chemistry and honors chemistry for juniors. Overall, the science department plans to teach four different chemistry classes.
Nearly six years ago, the science department committed to offering physics before any other science course. Physics is now a class taken by freshmen, instead of seniors. La Salle arranged this for students in hopes that it would create a great foundation for future science courses, and they hope for a similar outcome with chemistry and biology.
Ms. Coleman, one of the biggest advocates of this change, acknowledged that in her honors biology classes she would get a lot of students who excelled in physics, but struggled to understand the concepts of biology. "Physics and biology are so different; it's like speaking German and Spanish," she said. "I see physics and chemistry as a much more natural transition because you're using a lot of the same skills."
As of right now, students' completion of service hours remains undetermined. Sophomores and juniors may possibly swap science-based service hours to religion, however the science department has yet to decide.
"It's definitely a big endeavor to change things," Mr. De Ieso said. "But it's all for the benefit of the students."
About the Writer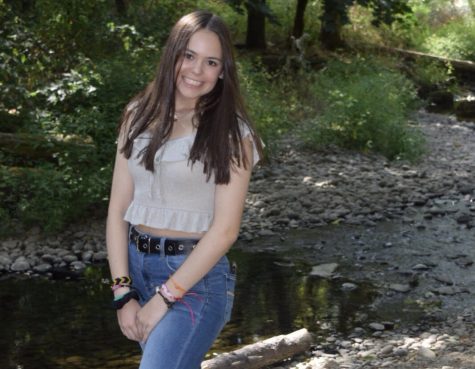 Carlie Weigel, Staff Reporter
Carlie is a sophomore at La Salle. She enjoys participating in both spirit club and outdoor club. In her free time she likes to hang out with her friends,...