Athlete of the Week: Alexis Kemp
Despite a sophomore season that didn't live up to her expectations, Alexis Kemp is optimistic about her junior softball season.
"I had a rough preseason and we had two other pitchers, so I didn't get to throw a lot [my sophomore season], but this year I'm able to come back and prove myself," Kemp said.
Kemp is a pitcher and occasionally plays first base. "My favorite part is the competitiveness and especially being a pitcher you get to have a part in every single play on the field," Kemp said.
She began playing at the age of seven or eight when her parents signed her up for a softball team and has continued to play ever since then.
"I fell in love with it a couple years after I started playing," Kemp said. "Softball is just kind of like my outlet. It's just something that I want to do and have fun doing, especially playing here [because] I have all my best friends on the team, so it's just fun for me and I just enjoy it a lot."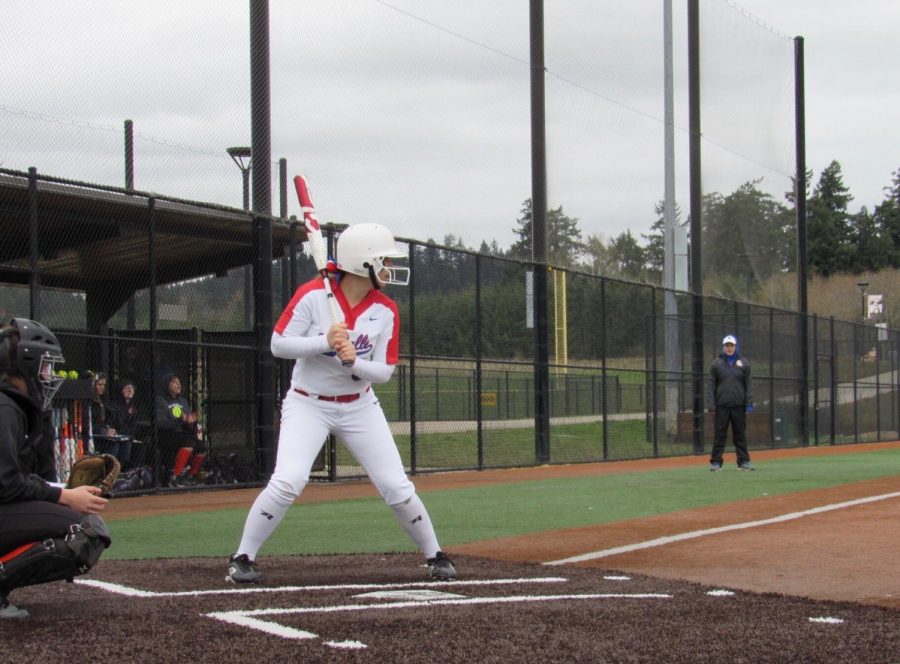 She has been on the varsity softball team at La Salle since her freshman year, when she won first team all-league and hopes to win that again this year.
"Coming in as a freshman, I know that I looked up a lot to the upperclassmen and I think that now that I'm an upperclassman, it's fun to be a role model to the underclassmen," Kemp said.
The #11 team is currently 3-0 in league and she says that the team has a good chance of going far this year and the team hopes to make it further than the first round of playoffs.  
Outside of La Salle, she plays on Bat Company's 16U Southards team, which is in season during summer and fall. She also goes to pitching lessons on the weekends and occasionally goes to hitting lessons.
Her batting average is about .280 right now. She says that the hardest part about softball is "the failures because if you have a batting average of .300, you're failing 7 out of 10 times, so I think that bouncing back from failures [is important]," Kemp said.
One of her proudest accomplishments is verbally committing on Wednesday, Jan. 2 to continue her softball career in college at Regis University, a Division II school, in Denver, Colorado.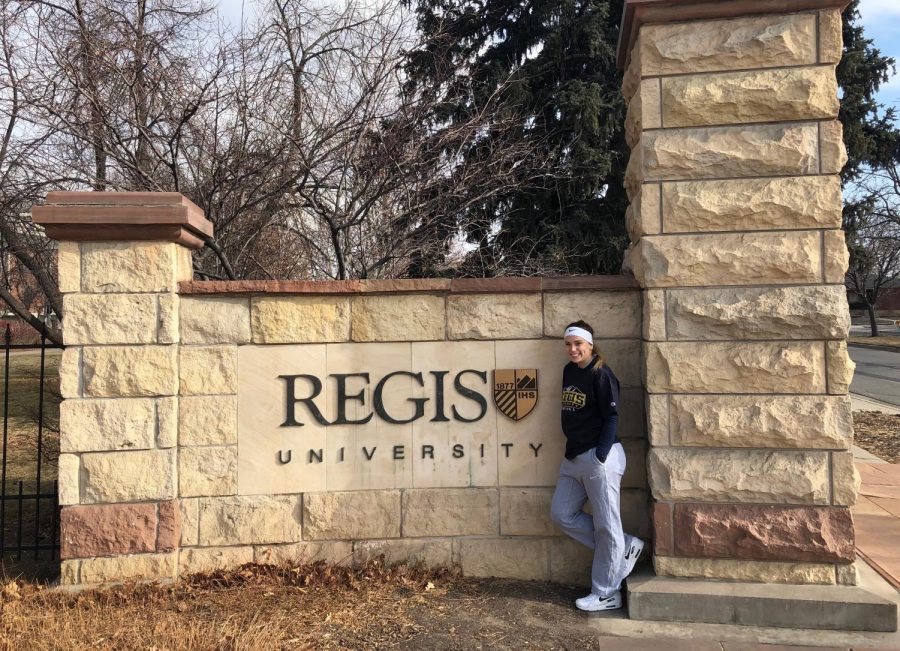 "It's small, and when I was talking to the coach he [told me that Regis has] a ton of Division I caliber girls that wanted a smaller school and that's exactly what I've been looking for," Kemp said. "He wants to compete for a championship and that's the exact kind of team that I want to play for in college."
She visited Regis University last December and was given the opportunity to pitch in front of the coaching team.
"I was starting to get really down on myself in thinking that I might not be good enough to play in college, so it was so reassuring and made me feel like all the hard work I'd been putting in had paid off," Kemp said.
Next up, you can watch Kemp and the rest of the girls softball team play at home against Scappoose on Thursday, April 18 at 4:30 p.m.
***
Do you know someone who deserves to be profiled on The Falconer? Let us know!