5 Netflix TV Series to Start Binge Watching
Hang on for a minute...we're trying to find some more stories you might like.
The best feeling is getting home from school and being able to relax by watching a good Netflix show. With Netflix's increasing popularity and shows constantly being added, it's hard to know what's worth watching. Here were some of my favorite shows to binge on Netflix that everyone should give a try.
"The Fosters" – TV-14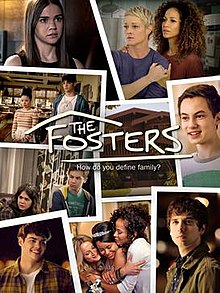 "The Fosters" is a family drama TV series about two mothers, Stef and Lena, their one biological son, adopted twins, and newly fostered Jude and Callie. Callie is perceived at first as a troubled teen who came from juvenile detention, but as the series continues we see important decisions she has to make to change how she is portrayed. This series shows the complications of the foster system, covers many controversial topics, and shows many of the choices teens have to make in high school. The series has five seasons with about 22 episodes in each. This show is very entertaining and easy to binge because of the dramatic situations the characters are in and the easy connections you can make to the characters.
Rating: 97% on Rotten Tomatoes
 "Park and Recreation" – TV-14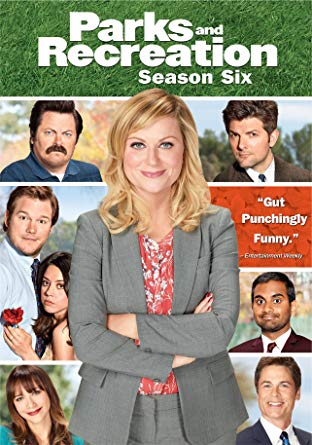 A TV series you should consider watching if you like the style of "The Office" is "Parks and Recreation". It is a comedy series with 7 seasons. The main character of the show is Leslie Knope, who is the director of the Parks and Recreation Department. The story starts when someone falls into a huge pit. Leslie rescues him and decides she wants to turn this pit into a park. The start of the show follows this journey and while this feels like a simple plot, they have many funny characters that make this series entertaining. I liked watching this show because it could always make me laugh and I like the reality TV style it uses.
Rating: 92% on Rotten Tomatoes
"MTV Scream" – TV-14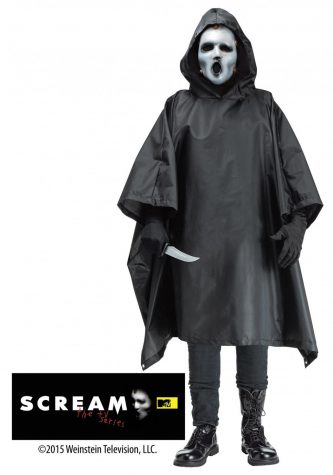 "MTV Scream" is a horror/thriller TV series that is an adaptation to the popular "Scream" movie series. The story circles around a group of teenagers being harassed by a masked murderer. Through the series we learn about the town, Lakewood, and its long history of past murders. The main character, Emma Duval, is tied to these past murders and brings them to her high school. This series has two seasons focusing on finding two different murderers. I couldn't stop watching this show because it draws you into the mystery and finding out who the killers are.
Rating: 65% on Rotten Tomatoes
Everything Sucks – TV-14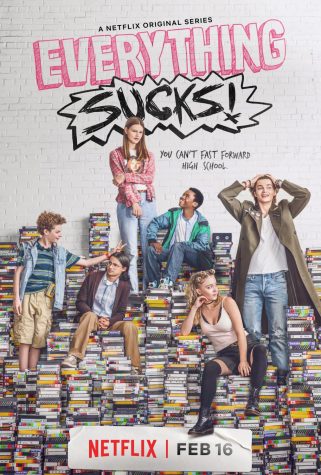 "Everything Sucks" is a one season Netflix Original Series, which was also reviewed in The Falconer last spring. The show takes place in 1990 in Boring, Oregon and follows the life of a group of high school students and the ups and downs that they face. The students that the show follows are in the A/V club and the Drama Club and are seen as the weirdos of the school. When the students decide to make a movie together, they deal with many issues such as growing up, mental health and sexuality. I enjoyed watching this show because it covers real topics that teenagers may face and many shows that are set in high school are easy for teenagers to relate to.
Rating: 72% on Rotten Tomatoes
"Black Mirror" – TV-MA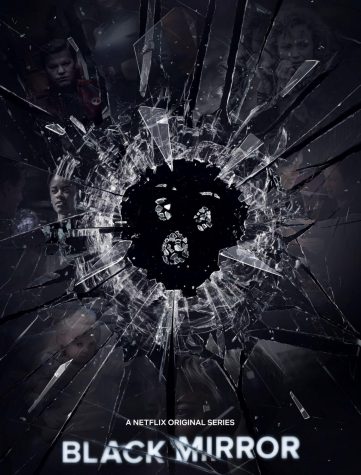 "Black Mirror" is a science fiction/drama show with stand-alone episodes. The series has 4 seasons with about 4 episodes in each that all tell a different story. All the episodes are around modern society and involve how technology has influenced this new society. Many of the episodes are set in futuristic settings and the show is also very uncensored when covering controversial topics. I enjoyed the show because all the stories plots are so different than any other show and the series is very unique.
Rating: 86% on Rotten Tomatoes
About the Writer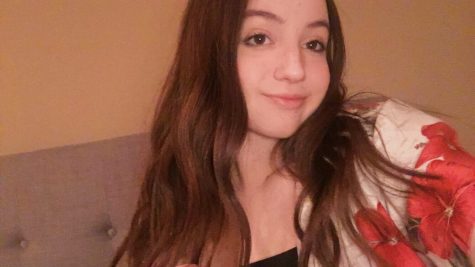 Gina Roland, Staff Reporter
Gina is a sophomore at La Salle. She enjoys participating in volunteer club, spirit club and plays soccer. In her free time, Gina enjoys hanging out...