Photo Feature: A Look Into the Fall Play, "Our Town"
La Salle's fall play wrapped up their first three shows and dress rehearsal. In case you missed it, here are some highlights from the play.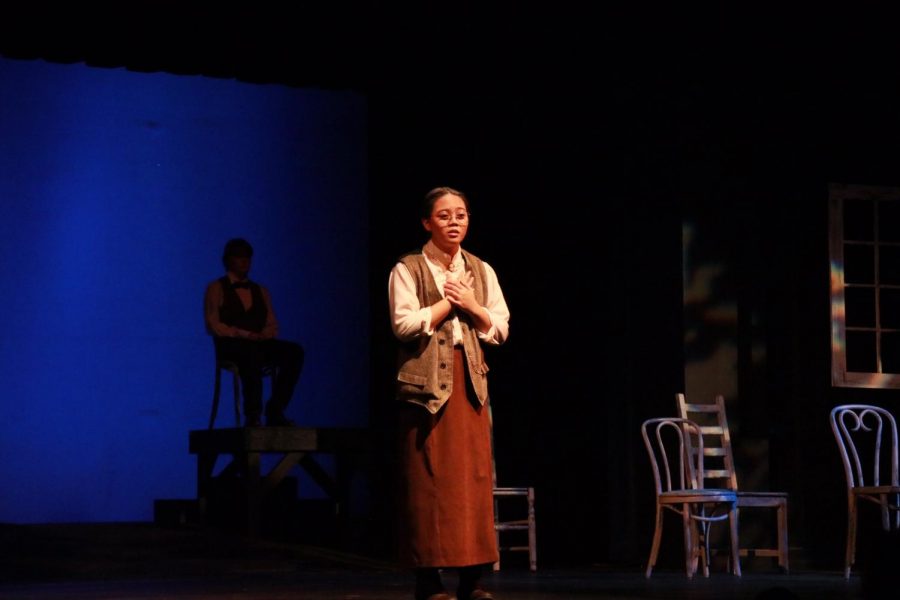 Junior Alison Paguio playing the role of Stage Manager while giving a monologue to the audience.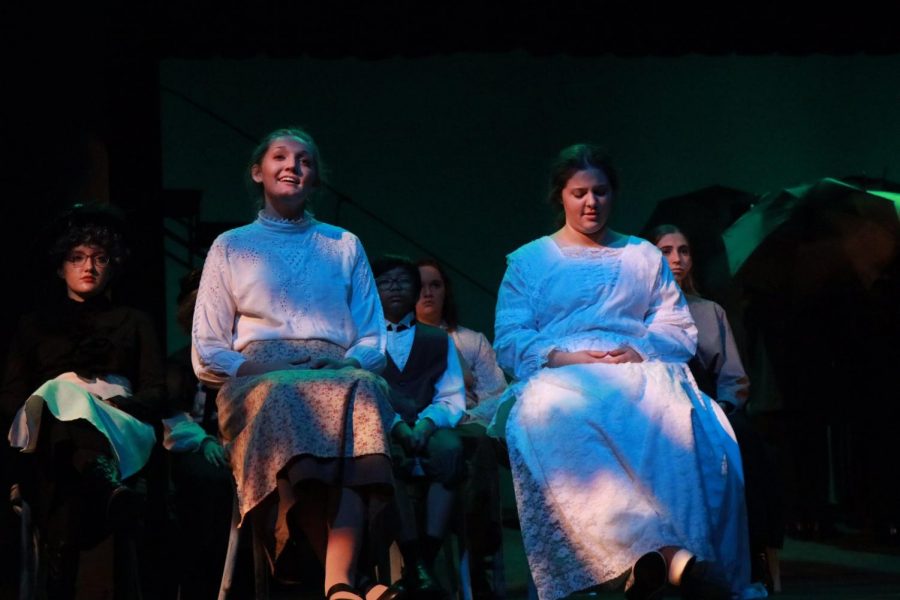 Seniors Olivia Cooley as Mrs. Gibbs and Rachel Jones as Emily Webb.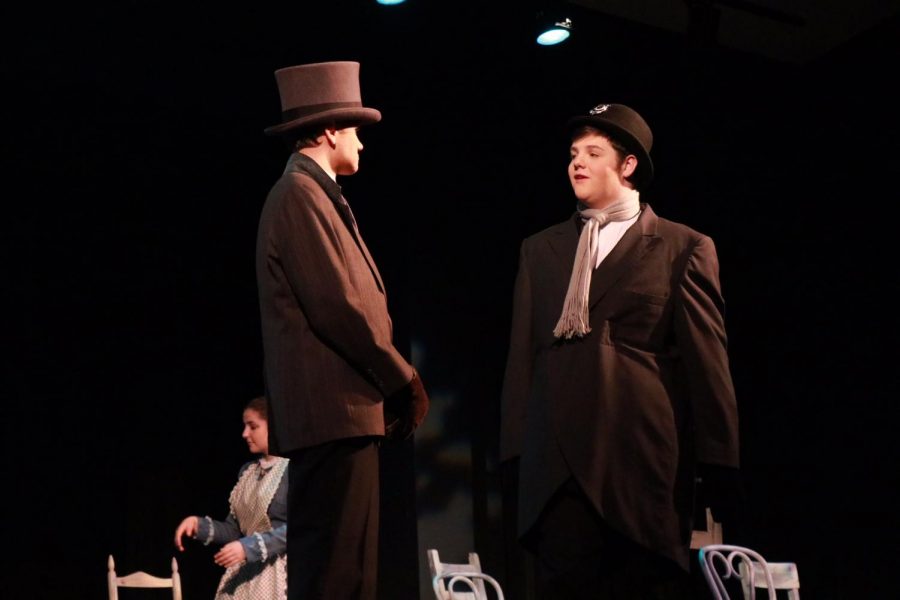 Senior Tarn Bregman as Mr. Webb and junior Joseph Koppy as Constable Warren closing the first act.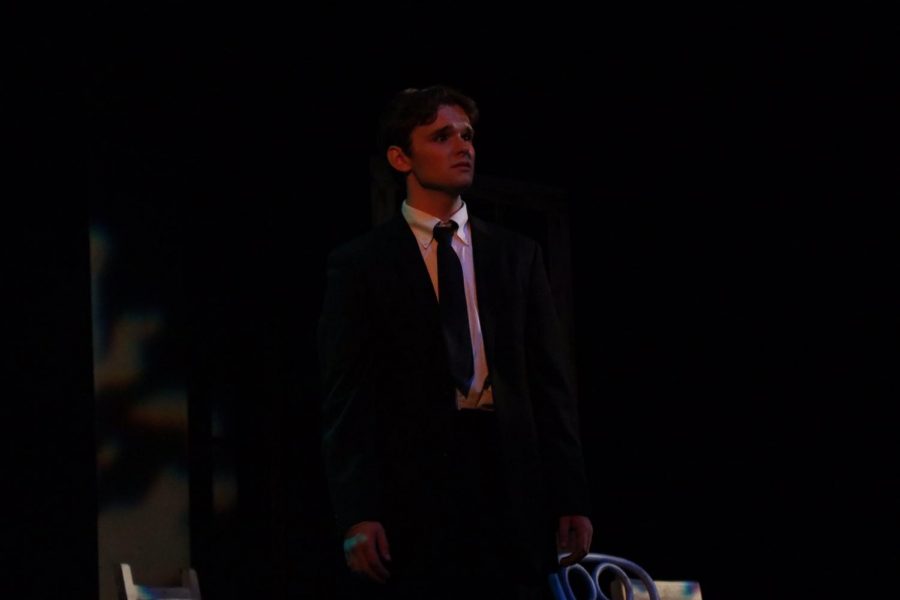 Senior Alex Ensroth playing the role of George Gibbs.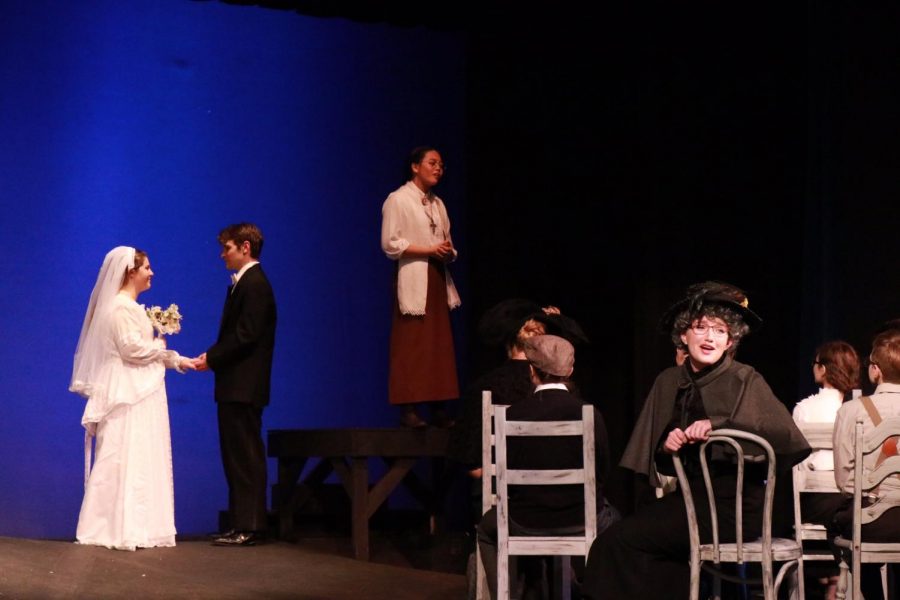 Rachel Jones and Alex Ensroth getting married while Natalie Galbraith and Alison Paguio narrate the scene.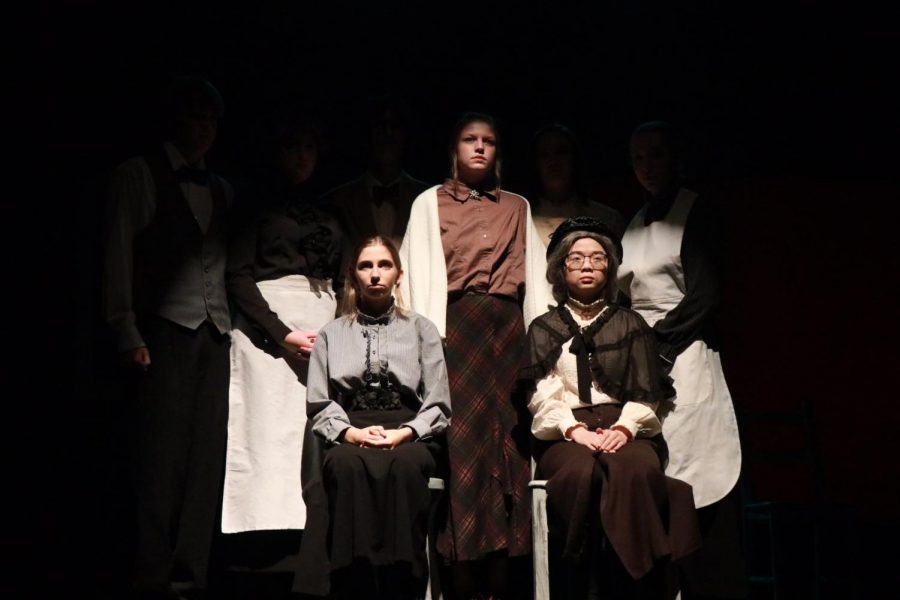 Juniors Mollie Kuffner, Cameron Thornburg, and Alvina Hsiao are portrayed as deceased through mood lighting.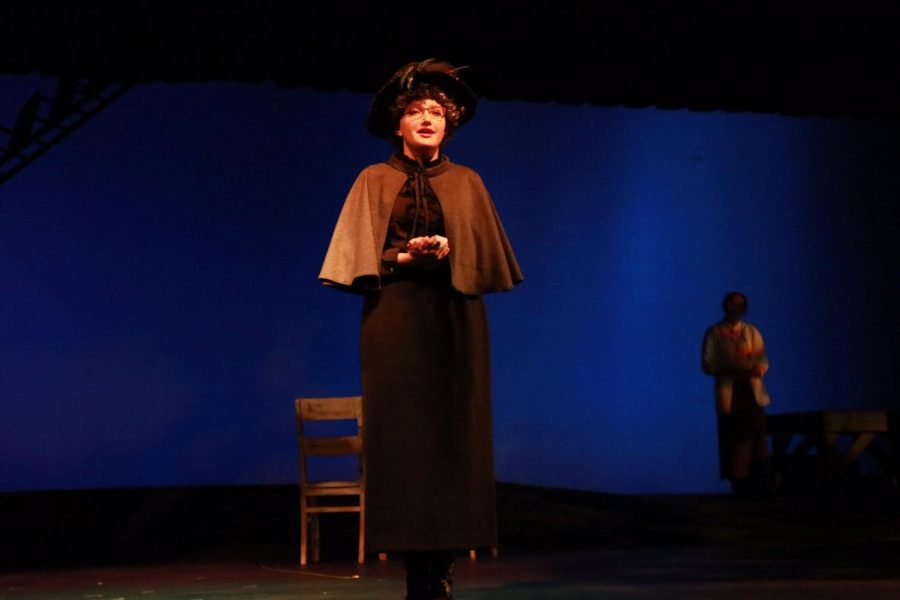 Senior Natalie Galbraith playing the role of Mrs. Soames.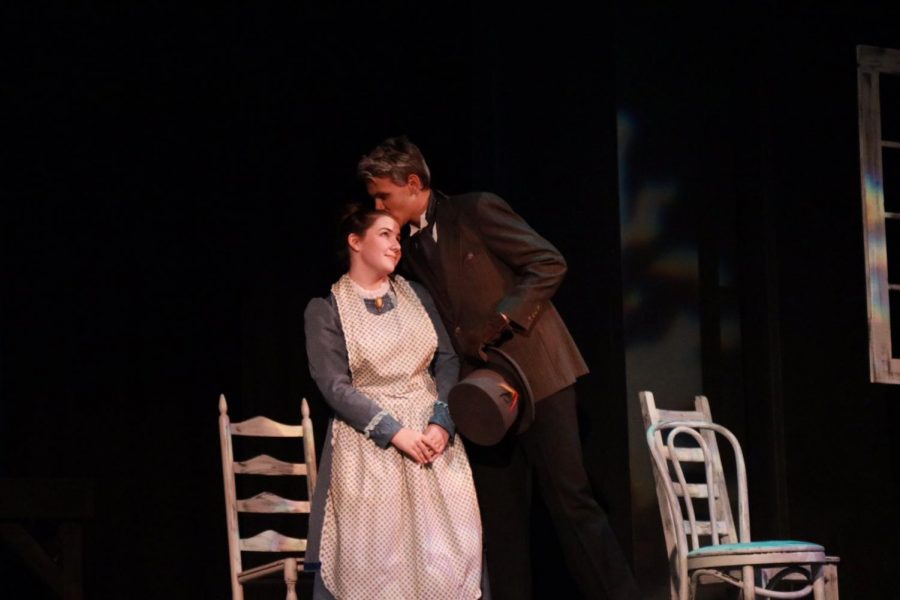 Tarn Bregman as Mr. Webb coming home from a long trip and giving his wife, freshman Brooklyn Chillemi as Mrs. Webb a kiss.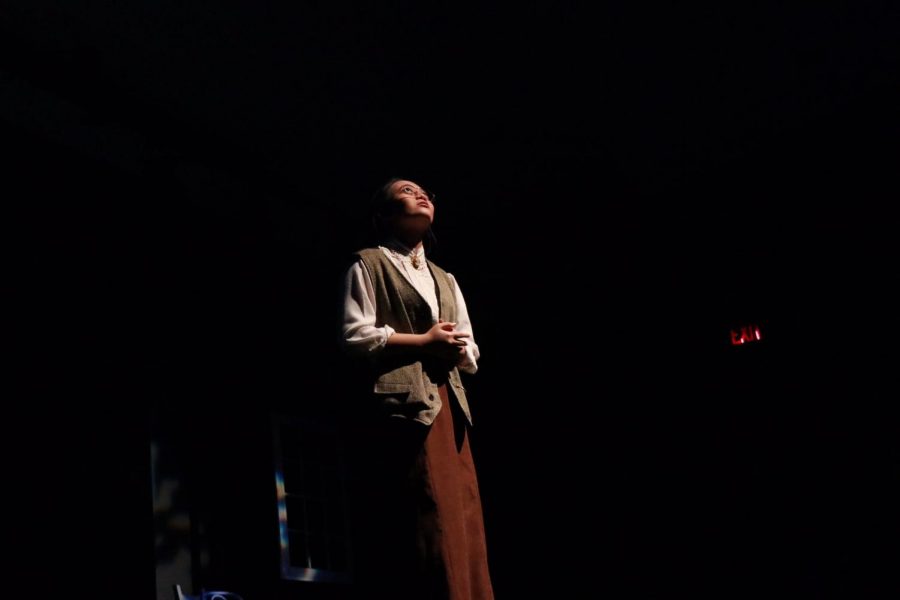 Junior Alison Paguio opening the show.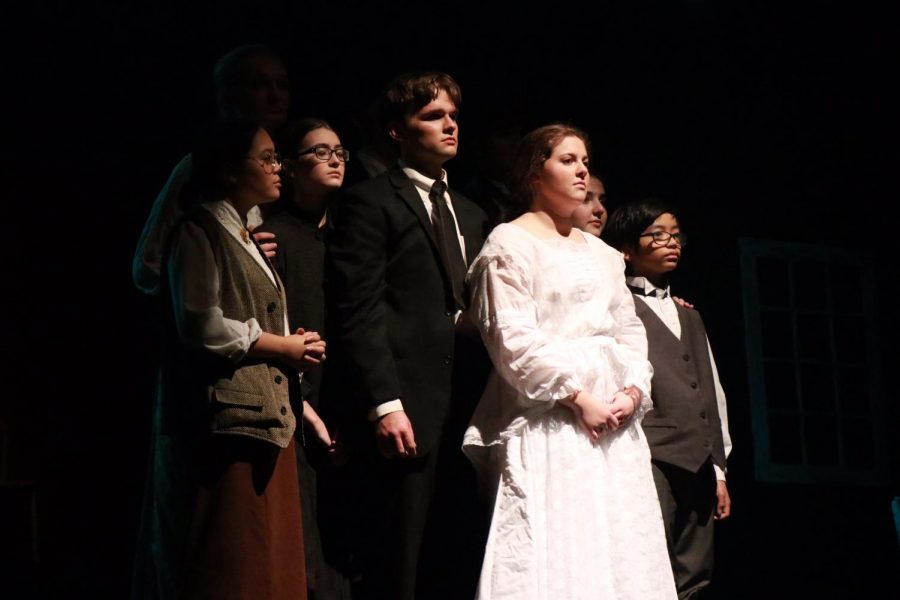 From left to right: Alison Paguio as Stage Manager, Joslyn Gagnier as Rebecca Gibbs, Alex Ensroth as George Gibbs, Rachel Jones as Emily Webb, Brooklyn Chillemi as Mrs. Webb, and Jude Sablan as Wally Webb.
Come see the play this Friday, Nov. 16 and Saturday, Nov. 17 at 7 p.m. There is also a matinee on Sunday, Nov. 18 at 2:30 p.m.
For all the details about the play, check out "A Story Told Through Memories: The Timeless "Our Town" Comes to La Salle" on The Falconer.