Student Athletic Leadership Team Aims to Empower Student Athletes
Hang on for a minute...we're trying to find some more stories you might like.
On a recent late start Friday morning, you may have seen a large group of students leaving the library early in the morning with doughnuts and apple juice, and found yourself wondering what they were doing, and maybe even 'how can I get doughnuts too'?
These students are members of La Salle's Student Athletic Leadership Team, also known as SALT, which was started back in 2015. It is a program constructed with the hope of bringing together standout members of the school's sports teams and creating a positive sporting environment for all.
SALT has been revitalized by this year's new athletic director, Mr. George. He hopes to assemble a group of strong leaders, or in his words, a "cohort" each year who will create supportive sporting environments and build their leadership skills. The idea is for these athletes to put their abilities into use during their time at La Salle and wherever the future takes them.
Around 50 outstanding student athletes were selected for the program by Mr. George, Ms. Schuster, and Mr. Hazel. Members attend a handful of meetings throughout the school year and participate in an array of activities to help them better understand the experience of other athletes and learn what they, as an athletic leader, can do more of.
Freshman football player Jamison Price II said that during a recent meeting one of the activities he participated in involved splitting into small groups and then discussing the student's best and worst experiences in La Salle's athletic atmosphere. Price said that his best experience was watching his team succeed and his worst was being doubted for his ability because of his age.
Another activity SALT members have done is building marshmallow towers. Sophomore Kalei Carter said, "We got into groups and made towers out of marshmallows and raw spaghetti. Whichever group made the biggest tower won." Carter said she thinks that the purpose of this activity was to "understand that we are part of a team," and that "listening to input from others can be really helpful."
One of the most interesting parts of the program is its broad objectives. With no clearly defined mission statement in place, Mr. George said that he, Mr. Hazel and Ms. Schuster want to "let the students create the mission statement."
Members like sophomore Ashley Smith have taken the creation of this mission statement to heart. Smith said she believes the focus of SALT is to understand "what it means to be a good leader in order to represent La Salle." She said this is accomplished by discussing the "culture behind La Salle sports teams as well as the importance of how leaders act on and off the field."
Junior Brenden Dexter said he believes the mission of SALT is  "promoting La Salle's core values within the athletic atmosphere," which is carried out by "always being respectful of other people, whether that's on the field helping an opposing team member to their feet, using good language, being a team player, or having a good attitude."
Sophomore Mary Gach said she thinks one of the most important things SALT teaches students is that, as athletes, "we need to focus on our actions outside of sports. We have a big influence on people in our school, [and] we are role models."
The first SALT meeting of the 2018-2019 school year will most likely occur in late August, before fall sports kick into full swing.
So, if you too are a student athlete and a role model who wants to help shape La Salle's athletic atmosphere and grow your own leadership skills, Mr. George encourages you to reach out to him or one of the other leaders of the program.
About the Writer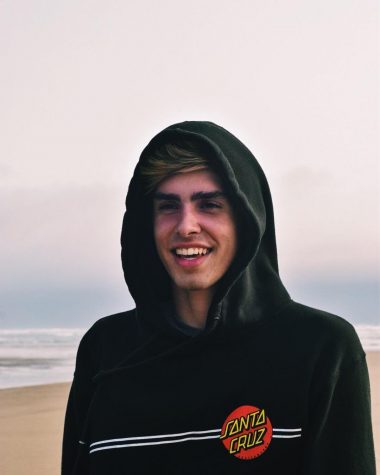 Liam Rinehart, Staff Reporter
Liam is a sophomore at La Salle with frosted tips. He prides himself in his finger painting prowess, as well his bottle cap collection. He hopes to one...