Next Level Seniors: Taycee Wedin Defies the Odds On Her Way to Play at Saint Mary's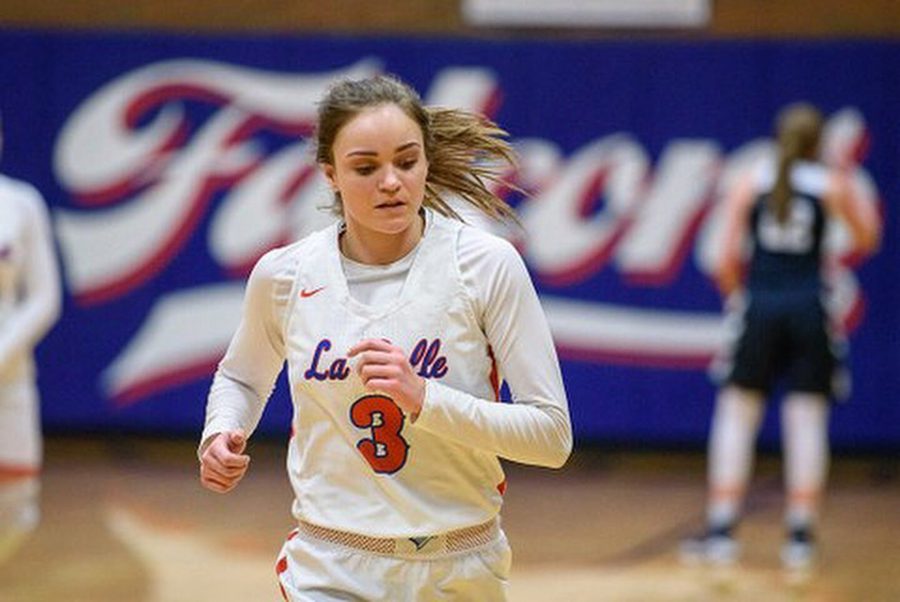 La Salle's star basketball player Taycee Wedin has been playing the sport for over a decade, but she is nowhere near finished with her basketball journey just yet. Despite challenges along the way, all of her hard work and dedication she has put into the sport has resulted in outstanding accomplishments that are sure to be built on as she moves on to play at the collegiate level.  
She is in a small club of La Salle students who are committed to play their sport at the college level, students we are profiling in our series, Next Level Seniors.
In the fall, Wedin will be attending Saint Mary's College of California in Moraga, where she wants to study physical therapy.
Starting her basketball career at the young age of five, the sport has continuously been a part of her life and has helped shape her into the person that she is today.
8th grade is when Wedin knew that she wanted to really focus on basketball and decided that she wanted to eventually play at a higher level.
After countless hours she has spent training and improving her skills, Wedin feels like it would all be a waste if she didn't get to continue on with her basketball career in college.
"I love basketball and am not ready to be done with it yet," she said. By continuing her basketball career in college she is able to "really take the opportunity that I've put so much hard work into."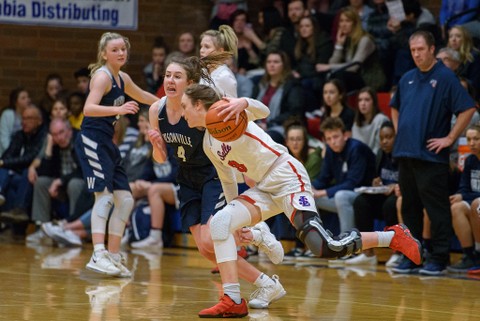 Besides being a very valuable asset to her team and contributing to the Lady Falcon's state championship wins in 2015 and 2017, Wedin has accomplished many outstanding individual achievements throughout her high school career.
Here are a list of her notable achievements at the state level
Freshman year:
1st Team all league

1st Team all state tournament team

2nd Team all state
Sophomore year:
1st Team all league

1st Team all tournament team

2nd Team all state
Junior year:
1st Team all league

1st Team all state tournament team

1st Team all state

NWOC Player Of The Year
Senior year:
1st Team all league

1st Team all state tournament team

1st Team all state

NWOC Player Of The Year

Class 5A Oregon State Player Of The Year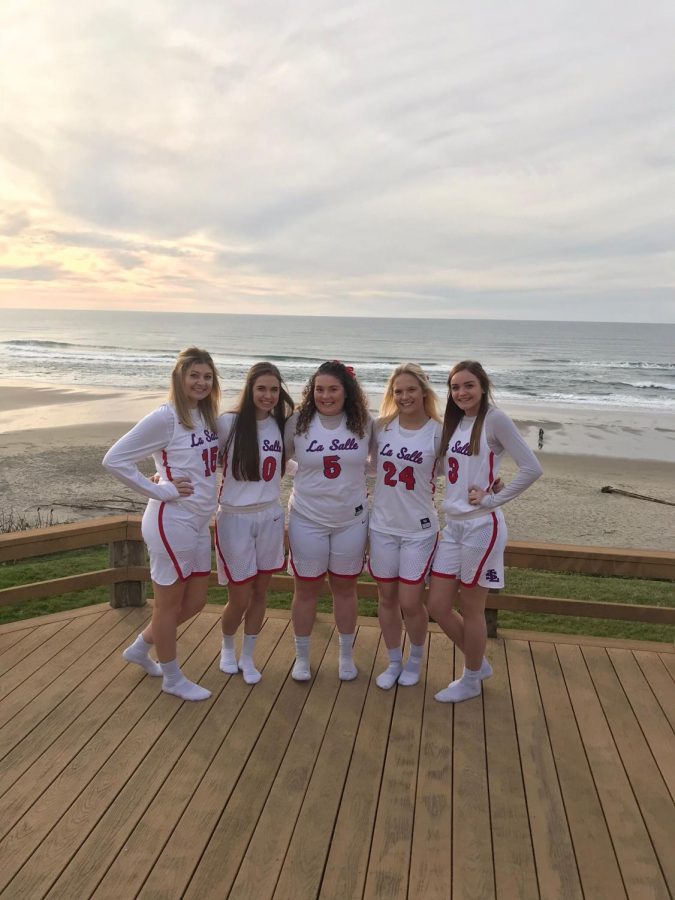 Before she leaves to begin training with the basketball team at Saint Mary's, Wedin's goal is to focus on her individual training and head down to California as prepared as possible.
Wedin's recruiting process started fairly early, as she received her first offer in December of her sophomore year. This process entailed a lot of phone calls, emails, and texts being sent back and forth from various college coaches trying to get to know her, as well as playing in front of coaches at her club basketball games. She reflected that the whole process was more stressful towards the end, "because I needed to make a decision sooner than later."
Throughout her recruiting process, Wedin ended up receiving offers from the University of Washington, the University of Arizona, Clemson University, Texas Tech, and Saint Mary's.
At some point, every athlete comes across setbacks that challenge them mentally and physically, but whether they let those challenges define who they are in the sport is all up to them.
Wedin came across a major setback just a week after winning the state championship her junior basketball season. While performing a drill demonstration at a club basketball tryout, she ended up tearing her ACL, MCL, and bruising a few bones inside her knee.
Because junior club basketball season is a crucial time for college exposure, Wedin was concerned about her current offers, as they could have easily been revoked. "It was a really difficult time for me as I was feeling like college offers would start slipping away from me because [college coaches] didn't know for sure if I would recover correctly and quickly, or not," she said.
While her recovery time was estimated to be between nine to twelve months, Wedin ended up defying the odds and recovering from her knee injury in around eight months as well as retaining all of her college scholarship offers through this process.
Although her decision was difficult at first, after suffering her major knee injury, it became more clear to her which school would be the best fit. While recovering from her injury, Saint Mary's really stuck with her throughout the recovery process and never let up, which was a important reason why she ending up choosing the school. "They continuously showed their interest in me and made me feel wanted," she said.
Wedin verbally committed to Saint Mary's on a full ride athletic scholarship in July of 2017, and then signed her National Letter of Intent on November 8th alongside her teammate, Hannah Sisul.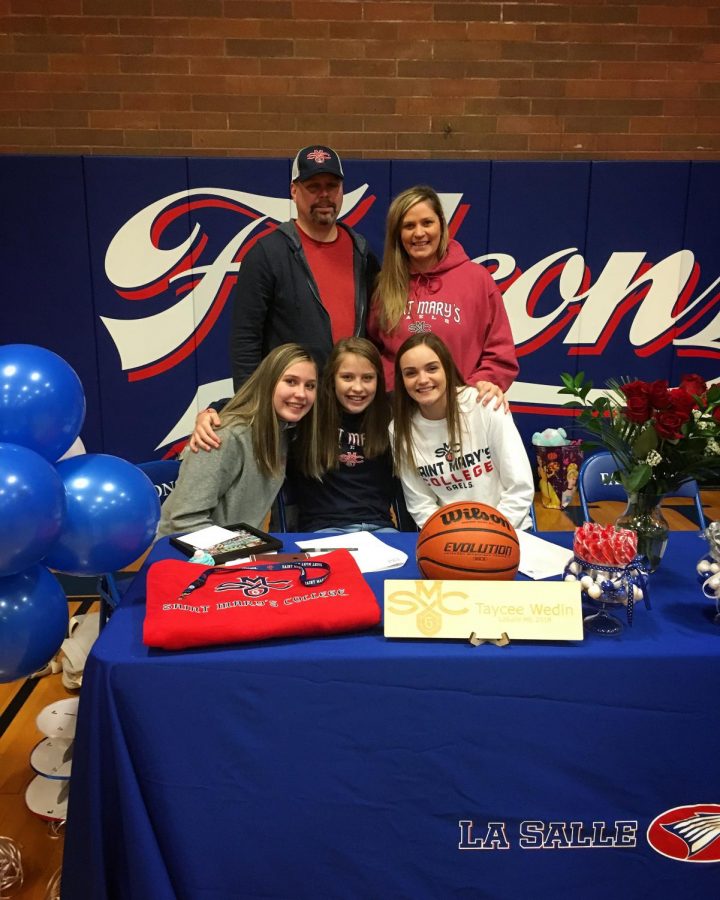 Her favorite aspect of the school is the community built around it and the people within it. Wedin expressed that she felt very welcomed when she first visited and got the feeling that "they truly care for one another on the team and they act as a family," she said.
Not only was she sold on the school athletically, but academically as well. One of the main reasons why she chose Saint Mary's is because of the academics and how there are "many classes that interested me for my future."
Wedin is very optimistic in how the transition into becoming a collegiate student athlete will go for her. She believes that she is as prepared as she can be, and is "going in it with an open mind and am going to give my best in anything I do," she said.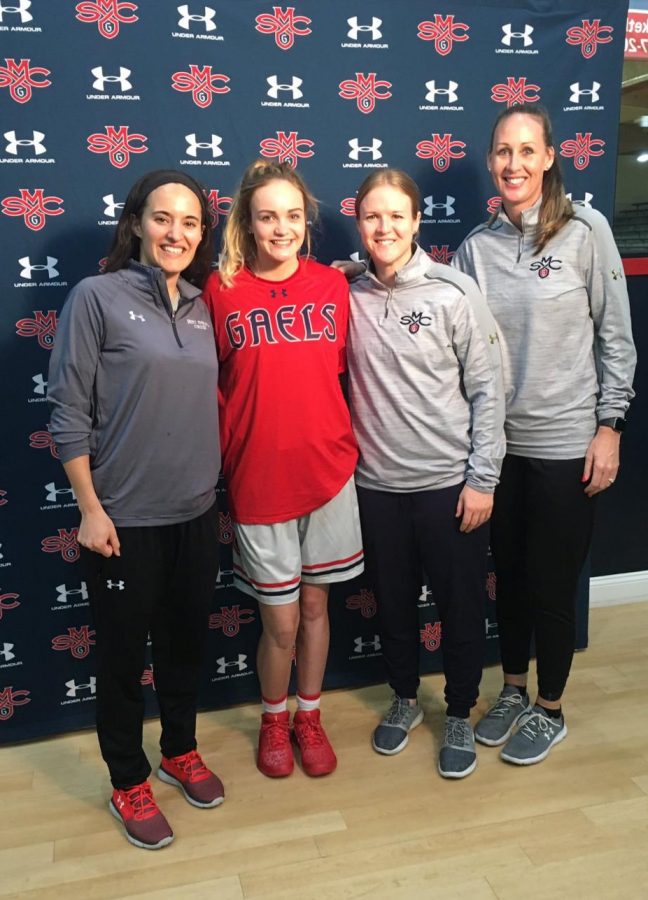 Getting closer to becoming part of the Gael family in a few short months, Wedin is most looking forward to getting to know her team better and overall just starting a new chapter of her life. "I'm excited to start being more independent and meeting new people that will hopefully have a huge impact in my life," she said.
Just as Wedin was a valuable aspect of her team for the Falcons, she wishes to do the same for the Gaels. Her goal is to be a large contributor to her team, embrace her role, and "give them my all." She wants to build a connection with the other girls and feel comfortable because "trusting in each other is really important when it comes to having success as a team."
A piece of advice she can give to anyone interested in playing college sports is only do it if you love the sport you play, as "you are devoting so much time and effort if you choose to pursue a sport [in college]." Though she hasn't experienced the life of a collegiate student athlete just yet, "I already know I will not have a ton of time on my hands and I really need to work hard in order to keep up with everyone."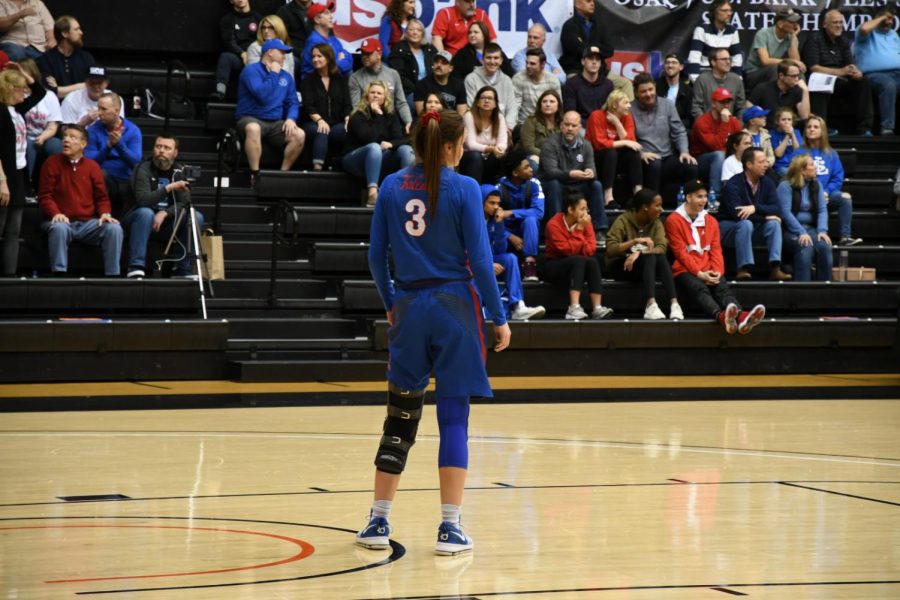 Through each challenge she has faced, Wedin has kept pushing through, and tried her best to stay positive through the hard times, "because I knew eventually, there would be better days," she said.
"Basketball has always been a stress reliever for me, and it always seemed to make me forget about what was going on in my outside life for a while," she said. "It helped me through many difficult times in my life."
***
Congratulations to Taycee for committing to Saint Mary's College, and good luck to her as she begins training with her team in a few weeks!
About the Writer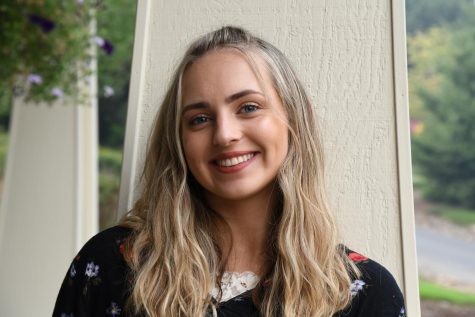 Kendal Shride, Editor
Kendal is currently a senior at La Salle. She is a competitive gymnast and will be attending Azusa Pacific University to compete on their Acrobatics and...