Next Level Seniors: Hannah Sisul, Upcoming Collegiate Athlete
Hang on for a minute...we're trying to find some more stories you might like.
Hannah Sisul is not only outstanding in the classroom, but on the court and field as well. Her immense work ethic and drive for her sport of softball have resulted in great accomplishments.
She is in a small club, along with a handful of other La Salle students, who have committed to play college sports. This is our first article in a series, profiling every La Salle senior who has committed to compete at the collegiate level.

In the fall, Sisul will be attending Utah State University to play on their softball team, where she is planning to study human biology.
Not only does it take a talented athlete to play college sports, but also desire and dedication, two traits that Sisul clearly has.
Although Sisul's main focus is softball, she is also a strong basketball player.
In 7th grade she was forced to make the decision between playing summer basketball or travel softball, and she ultimately chose softball. Despite her time commitment to softball, Sisul has still been able to play varsity basketball her freshman, sophomore, and senior year, contributing to the Falcon's state championship win in 2015.
Sisul has been playing on a travel softball team since she was 10 years old, and ever since the decision to dedicate her full attention to softball, "I knew that I wanted to play softball at the highest level and be able to play in college," she says. "It has been a goal of mine since I was little, and I have put in so much work over the years and I knew it was possible for me."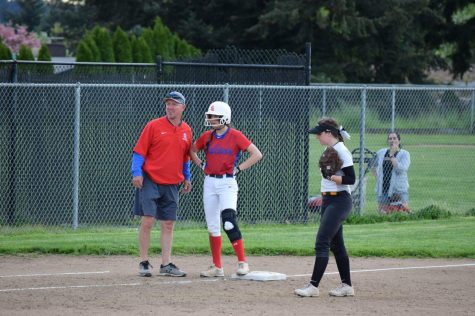 Over the last three years of playing varsity softball for La Salle, and heading into her fourth, Sisul has achieved many outstanding accomplishments.
In her freshman year she received 2nd team all-league, and then 1st team all-league and 2nd team all-state her sophomore year. Last year was a big year for Sisul, as she was named the NWOC player of the year and the MVP, along with receiving 1st team all-league and 1st team all-state.
Sisul says, "These accomplishments make me proud because it shows me how much my hard work has paid off."
Sisul's goals for this upcoming softball season is to win league and win state with her team, and "personally I want to be the NWOC player of the year again, along with being the 5A player of the year," she says.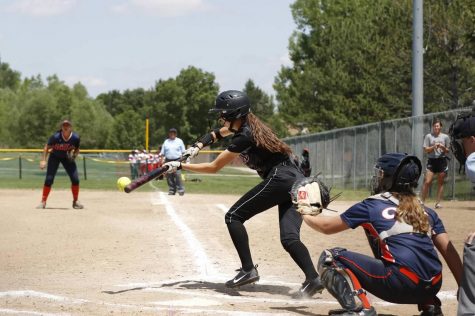 For athletes wanting to play college sports, the recruiting process is very important and often can be long and stressful. For Sisul, her recruiting process started when she was an 8th grader leading into freshman year of high school, which is when she began attending college camps and recruiting tournaments.
"This process was extremely stressful," she explains. "As an 8th grader or freshman, playing in front of college coaches was really terrifying because I knew I wanted to play at the highest level." Sisul says the whole process for her was very long, so "having it be over with is so nice because I am able to play softball without having to worry about college coaches watching me play."
Going into her junior year, Sisul narrowed her decision down to two colleges of interest: Loyola Marymount University and Utah State University.
Sisul went far in the recruiting process with both schools, but ended up making her decision after going on an unofficial visit with Utah State.
She went on several unofficial visits with LMU as well and really liked it there, but didn't get the same feeling that she did from Utah State. "I think something about it [Utah State] just felt really right," she says, "Utah State just felt like my home and once I got there I knew it was where I wanted to spend the next four years of my life."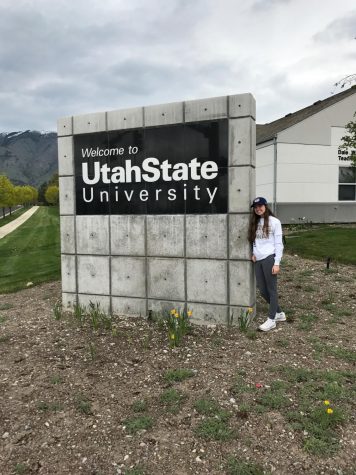 Sisul's favorite aspect of Utah State, and what made the school stand out from all the other schools she looked at is the team, coaches, and the location.
Sisul says the coaches and players were "all so nice and welcoming," and Utah State's softball program is "on the rise" and getting better with each season. All in all, Sisul really enjoys the area of Logan, Utah in general, and how inviting the whole college town is.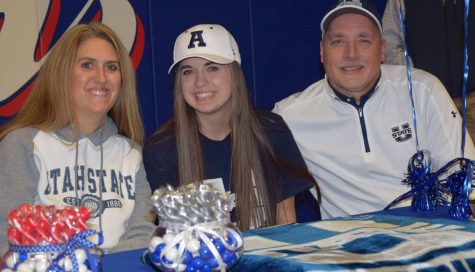 Sisul verbally committed to Utah State in April of her junior year on one of her unofficial visits, and then signed her NLI in November.
Being a student athlete in college comes with a huge time commitment and responsibility to manage a complicated schedule between practices and classes, along with all the traveling that goes along with it. 
Sisul says that she'd like to think she is prepared for this time commitment, as she knows all that goes into her daily schedule. "Most days include weights, practice, speed and conditioning, along with a load of classes and trying to find time to sleep," says Sisul. "It will will be a lot to handle but I am more excited than worried about the time commitment."
This upcoming fall, Sisul is looking forward to "playing softball on an bigger stage and facing some of the best competition in the nation." Experiencing the snowy weather that Utah is known for, along with being in a new state, also excites her.
Reflecting on some goals that she has made for herself beginning her first season as an Aggie, she expresses that she is not totally sure what to expect, but hopes that she'll be able to start a few games as a freshman as well as making it to the NCAA tournament. "By the end of my time in college, I hope to be an all-conference player," says Sisul.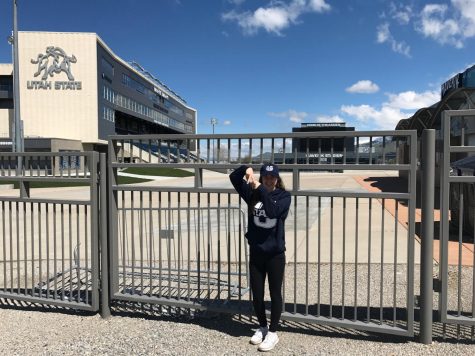 The path to becoming a college athlete is not an easy road, which Sisul can attest to. Her advice to those who want to play college sports is to "take your time and find the right college out there for you," she says. "The recruiting process is stressful but there are many different colleges out there and you don't want to pick a college just because they are the first ones to offer you. Just be patient."
***
Congratulations to Hannah Sisul for all of her hard work and signing with Utah State. Wish Hannah good luck as she moves into the playoffs for girls basketball as well as into her first year as an Aggie this fall!

About the Writer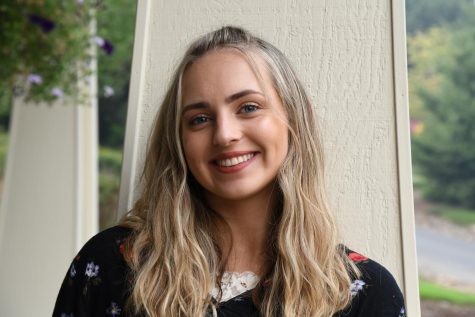 Kendal Shride, Editor
Kendal is currently a senior at La Salle. She is a competitive gymnast and will be attending Azusa Pacific University to compete on their Acrobatics and...