Next Level Seniors: Isaac Bridgeman Becomes a Logger
Hang on for a minute...we're trying to find some more stories you might like.
Isaac Bridgeman, only having played football for four years, has made great progressions in the sport, and is now taking his football career to the college level. He is one in a group of La Salle seniors who are committed to play college sports, who we are profiling as part of our series, Next Level Seniors.
In the fall, Bridgeman will be attending the University of Puget Sound in Tacoma, Washington, where he will be studying mechanical engineering with the school's 3-2 program, which is partnered with Columbia University. This means that after three to four years at Puget Sound, he will then be able to transfer, and work toward receiving a second bachelor degree with a more specialized emphasis.
For Bridgeman, football is still a relatively new sport, as he has only been playing since freshman year, before that having "bounced around from sport to sport." Fortunately, the sport of football stuck with him, and he was able to quickly achieve great things.
Bridgeman knew he wanted to set the goal of playing college football at the beginning of his junior year. "I want to play in college because I love the game," he said. "Not just the actual sport, but the brotherhood that comes with it. The long hours and hanging out with the guys. Knowing that the other 85 guys [have] your back is a great feeling."
His proudest accomplishments so far, athletically and academically, are keeping a 3.9 GPA throughout high school and just "getting the chance to not only play football in college, but also having the choice of where I get to play."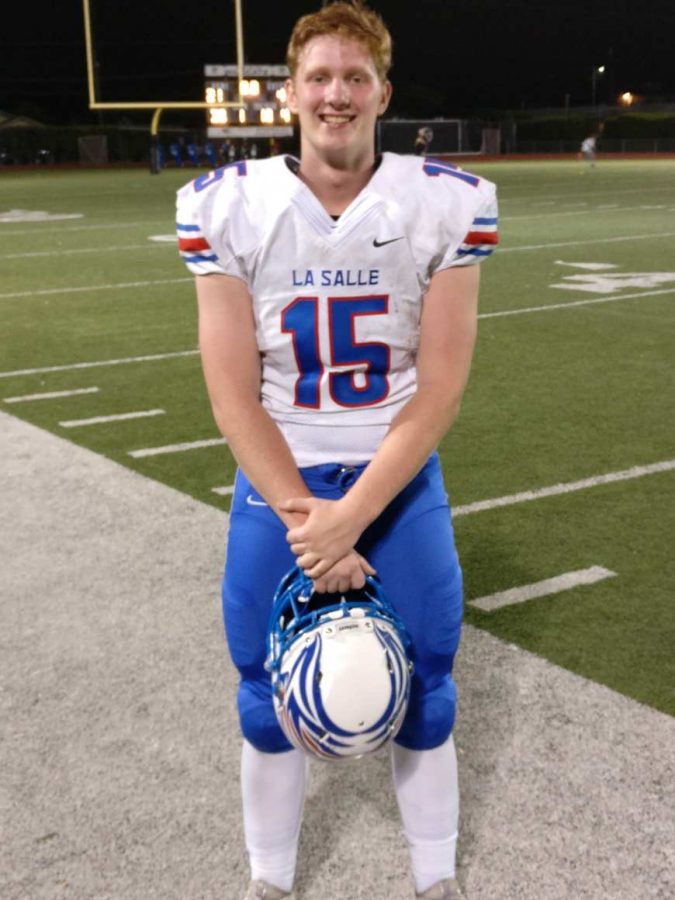 As for the rest of this year, his goals are to finish school and graduate with a decent GPA, as well as to "gain around 25 lbs of muscle, condition, and show up to football camp August 1st in the best shape of my life."
His recruiting process, like most, was a long one, beginning halfway through his junior year. Bridgeman ended up attending football camps in four different states to help him become recruited by colleges.
He says that the whole process was stressful, but the last three months were especially hard, as "there was tremendous pressure for me to make a decision and almost every night was spend on either homework or researching colleges," he said.
In addition to offers several Division 3 schools in Oregon, Bridgeman ended up with serious offers from the University of Puget Sound, George Fox, and Linfield, making it an extremely hard decision for him.
Before visiting the schools, Bridgeman came to terms that all three had tempting aspects for him. UPS was the first to contact him, and was academically the most prestigious. Linfield is where both of his parents went to college, so "there was a lot of influence for me to be a Wildcat." George Fox is the closest to his home, and he knows people who attend college there. His dad is also currently pursuing his PhD from George Fox, so that did not make his decision any easier.
Eventually, "it simply came down to feel for me," said Bridgeman. He wanted to see how he clicked with each school, so he ended up visiting the schools multiple times, including overnight stays.
Although he enjoyed George Fox, he did not get the feel that it was the right place for him, so it then all came down to two schools: UPS and Linfield.
Bridgeman visited Linfield in late January, an experience that he said was powerful because "I was recognizing places my parents had talked about." Despite how badly he wanted to follow in his parent's footsteps, and although the team was great, and the coaches were enthusiastic, Linfield just didn't quite click for him. Another thing holding him back from committing to Linfield was the fact that he most likely "wouldn't have seen any playing time for at least two years," which was something he wasn't willing to sacrifice.
The more that Bridgeman thought it over, the more relieved he was that he didn't choose Linfield, having "secretly hoped that UPS would be the better choice for me."
Before going on another visit to UPS he had a conversation with his dad who gave him some good advice, telling him, "You should go up there. Walk around a bit. Talk to some people. And if it feels right, commit. Go tell the coaches. Get some gear."
That is exactly what Bridgeman did, verbally committing to UPS on January 26. On his visit, he really got a feel for the school, and that it was the right place for him. The "campus is beautiful, food is amazing, the guys are great and really welcomed me, and the coaches were psyched to have me there. I had a great time," he said.
There are many things that Bridgeman loves about UPS, one of them being the "sheer beauty of the campus," and its location in Tacoma being within a reasonable distance of the downtown area. His future teammates are very "amiable and welcoming," making him excited to share the football field with them in the near future. For Bridgeman, UPS is also the perfect distance from home, as "my parents won't drop in, but if something goes wrong I can still get home soon."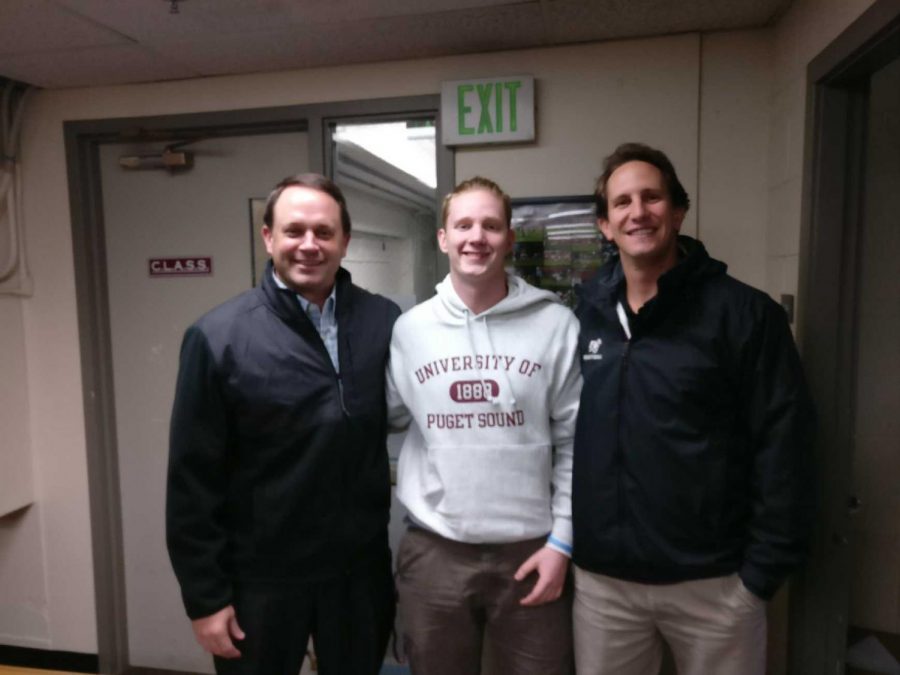 Bridgeman was committed for 11 days before signing on February 7 alongside Kiley Russell.
He believes he is prepared for the time commitment of being a student athlete, "but you never really know," he said. His current schedule is packed throughout the day, leaving him little time for anything other than school and sports, which gives him a glimpse of what the student-athlete life will be like in college.
Leading up to his send off date on August 1, Bridgeman is most looking forward to "just getting on campus three weeks before the rest of the student body. Three weeks of just football, getting used to college, and hanging with the team."
His goals for his first football season as a Logger in the fall are fairly simple: "Compete in practice and get better every day, pass my classes, and be a great teammate." He also adds another goal to "not be the smallest linebacker in the room, or the slowest!"
Bridgeman's advice to anyone wanting to play a sport in college is threefold: "Start early, put in extra hours by yourself just working on your weaknesses and strengths, and be proactive." Also, he recommends to take initiative, and contact the colleges first. "Don't wait for the colleges to contact you. Contact them, show up to their camps, go on visits, send them film, etc. Recruiting is much more a two-way street than people realize."
***
Congratulations and good luck to Isaac as he begins his first season as a Logger in the fall!

About the Writer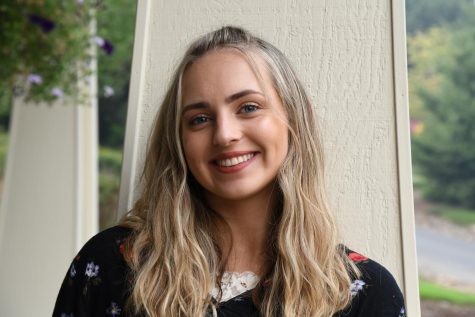 Kendal Shride, Editor
Kendal is currently a senior at La Salle. She is a competitive gymnast and will be attending Azusa Pacific University to compete on their Acrobatics and...