Coffee Shop Coming to La Salle, Along with Many Other Projects, Thanks to Dare to Dream
Hang on for a minute...we're trying to find some more stories you might like.
It's an early morning and you tiredly stumble through the front doors of La Salle. The next thing you know, you find yourself waiting in line for a cup of coffee from the student-run coffee shop. As far-fetched as this sounds, it will soon be a reality.
La Salle's plans to open a coffee shop, hopefully by spring break, stem from students' ideas turned to reality through the Dare to Dream program, which is a less than two-years-old fund established to provide money to students and faculty for innovative ideas they have.
We talked to Mrs. McClory, the Director of Alumni Relations and Development, and Mr. Day, the Vice President of Advancement, to find out about the progress of the Dare to Dream program and gain insight on what's to come.
Those interested in Dare to Dream can submit an application, which will then be reviewed by the committee, and applicants will be invited for further discussion. The committee consists of Mrs. McClory, Mr. Day, Mrs. O'Brien, and Mr. Kuffner, as well as other faculty members and students who may be invited to sit on the panel.
For more details on the history of the program, you can read this article from The Falconer, published when Dare to Dream first launched in the fall of 2016.
Mr. Day says that the committee is not looking for any specific criteria for potential projects, but he says that "the scope of ideas has to have a positive impact on La Salle's community. That's probably the biggest parameter we have."
Dare to Dream has raised a total of $96,000 at the past two Believe events, taking place in October every year. In 2016, $62,000 was raised, and in 2017, $34,000 was raised. These funds will keep the program alive for at least the next 2-3 years.
This also means grants can be repeated to students or faculty "who start a project, pilot it, and want to grow it. They can come back to Dare to Dream," says Mrs. McClory.
Mrs. McClory and Mr. Day want La Salle students to know how easy it is to get involved with Dare to Dream and access the money. Mrs. McClory says, "The students especially need to know that there's support if they were to bring an idea. We can help turn that idea into a Dare to Dream style idea if it's not quite innovative enough."
Some examples of what Dare to Dream can be used for are service projects, capstone projects, opportunities for a specific academic class or elective, and a business you would like to start.
The focus of the recent Dare to Dream projects vary. Here are some of the accepted projects:
Mr. Wild received a $3,000 grant to build guitars to help better understand acoustics, instruments, and sound production. These will be specific to the Guitar electives.

For the Music Technology elective, Mr. Donnelly received a $1,200 grant for build-your-own speakers.

A group of staff members put in a grant for virtual reality. A set was placed in the Innovation and Design Center to test-run, and the school just purchased three more sets. Mrs. Arnold, a Learning Specialist/Instructional Coach, is now offering training to teachers, who will then be able to potentially include the technology in their classes.

Senior Amber Young proposed a feral cat project and received $1,500. She says her project is "to help take those cats that would have been euthanized and try to either socialize them or find them a home in a barn. The grant has already been able to give me all the equipment I need, beginning with trapping the cats all the way to their rejoining stage."

Senior Shak Saidjanov, who wants to pursue a career in documentary filmmaking, received a $2,500 grant for The Falconer to purchase high-end camera equipment. "I was so excited to receive this grant because the equipment is really nice and gives an authentic learning experience that is on par with a lot of modern journalism in the world today," he says.
The coffee shop will be the most visible project that La Salle students should look forward to. This idea was proposed by Emma Ly and Christian Reyes (both class of '17) and approved with a grant of $8,000. Now, juniors Brigid Hanley and Lenora Mathis have taken on the project as the student leaders in charge.
"The coffee shop will use fair-trade coffee from Café Justo. It helps eliminate one of the root causes of illegal immigration, which is that people aren't able to support their families in Mexico because of the exploitation of farmers," Hanley says. You can read more about Café Justo here.
Within the La Salle community, proceeds from the coffee shop will benefit students who are going on the Arizona immersion trip and potentially other immersion trips. By putting a little sweat into the coffee shop, these students can earn financial benefits for their trip. Mr. Day describes the coffee shop as a "rich opportunity," as other students can gain retail experience by working at the shop.
The proposed location of the coffee shop will be the student store, which is adjacent to the cafeteria. Mathis is "excited about the coffee shop's central location as it will allow for easy access for students and faculty."
When asked about his vision moving forward with Dare to Dream, Mr. Day returns to his goal of helping students become more confident in their ability to implement change without fear of failure. Students may propose an idea and be told no, but then review that idea, reapply, and get a yes. To Mr. Day, "that's as big a success, maybe bigger, than getting a yes on the first application."
Mr. Day intends to continue to find the funds to "support the great work" that happens through the program. "The process of innovation will never run out of good ideas," he says.
Mrs. McClory's vision is to one day see Dare to Dream fully endowed and be able to "spit out grants indefinitely."
***
For all students and faculty members who are interested in submitting a proposal to the Dare to Dream program, you can find the application and more information here.
About the Writer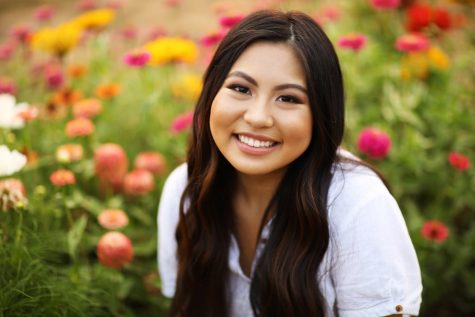 Samantha Kar, Editor in Chief
Samantha is a senior at La Salle. She is a varsity swimmer on the swim team. In her free time, she enjoys playing the piano, photography, and hanging out...