La Salle Launches Dare to Dream, Aiming to Distribute $28,000 to Students and Staff
Hang on for a minute...we're trying to find some more stories you might like.
After 50 years of many firsts, La Salle is introducing Dare to Dream, a fund that will be giving out approximately $28,000 this year in grants to students and staff in hopes it will inspire creativity, innovation, and 50 more years of firsts at La Salle.
"We were the first coed Catholic high school in the Portland area, we were the first to have all lay teachers or lay staff on campus, the first college high school in all of Lasallian schools worldwide to be led by a female president, and the first Signum Fidei program, and the first STEM program," said Steve Day, Vice President of Institutional Advancement, and one of the key figures involved in the Dare to Dream program, which will be unveiled in the coming days.
The anticipated average amount for a grant will be $2,000, with typically no single grant exceeding $8,000. Any student or staff member who identifies an idea that fits the established criteria will able to apply for a cash grant.
According to the program materials, the new Dare to Dream grant fund has three main objectives:
"To give students the opportunity to experiment with the innovative process by doing and applying."
"To give faculty and staff the opportunity to model creative problem solving by bringing innovative ideas and programs into the student experience."
"To put into place the infrastructure (resources such as space and technologies) necessary to support the innovative process in our school community."
Applications for this program will be evaluated using a complex scoring matrix, including factors such as to what degree "the grant helps us to achieve our goals to provide a college preparatory education, and helps students to realize their maximum potential", and whether the objectives of the grant are "stated in quantifiable terms, and outcomes are predicted." In addition, there will need to be "evidence that the grant is backed by individuals with the skills/talent/expertise needed to carry out the grant's purpose" and there will also need to be "a clear target audience or community that the grant will benefit."
Looking forward into the future of La Salle "really put into mind creating something that would celebrate La Salle's innovation and start a very strong effort towards creating an opportunity for students to practice the innovation process during the next 50 years," said Carol McClory, Director of Alumni Relations and Development, who pioneered this idea.
"I have come to this community rather recently and one of the first things that struck me was how innovative and how creative the community as a whole was and how grassroots in their creativity it was," McClory said.
On October 1st, La Salle held the annual Believe event on campus, which was when major fundraising began for this new Dare to Dream program. On this night alone, $62,000 was raised specifically for funding Dare to Dream. Potential donors were approached and quickly became excited about this new opportunity for the Lasallian community. "They're clearly in support of this kind of thinking," Day said. "They're clearly in support of the kind of potential that students already have and how it can be elevated."
It was then decided that approximately $28,000 would be available for grants this year, and the rest of the funding would be saved for next year. Donors have also been approached about continuing their contributions to ensure that this program is able to continue on into the future.
"The name Dare to Dream was attached to the Believe event, and when you believe in something and you set such a strong foundation in something and you're successful at that, what is the next possibility — you believe in something and then you are able to start dreaming," McClory said. "We believe in our community and we definitely believe in our programs, but [the question was] what can we do to continue for the next 50 years to be known and what is our value?"
An example of how this program could be beneficial can be seen in our own community. Last year, Christian Krantz ('16) produced a documentary on homelessness in the Portland area. "What if they couldn't do that film because they didn't have a camera?" Day said.
"I think about how amazing [the documentary] was and if for lack of something that that didn't get done, that would've been a crime." McClory added. "Think of the projects that happen in the senior presentations. If they had known that those funds were available, where could they have taken those projects and what levels could they have added to really turn them into something that could live long past their senior projects in some cases?" This is just one example of how Dare to Dream could have a significant impact at La Salle by providing students with the opportunity to be innovative.
"What we're hoping to foster is that creative thinking that students would [now be able to do] by providing a financial source, like start up funding for student ideas and for really innovative teacher ideas," Day said. "We're hoping to create a space and a place to really have that enhanced innovation take place so there's not a specific thing like a product we're hoping for, because that's going to be left to the student imaginations and staff in terms of what possible innovations [could be created]."
The Dare to Dream grant fund will be accepting applications up to November 30, with information coming soon on how to apply. Students are encouraged to use the week of Thanksgiving to brainstorm and create innovative project ideas that would put the grant money to good use. After November 30, a selection committee made up of students and staff members interested in this program will evaluate applications and grant money to the winning applicants. The selection committee will get all of the applications in front of them, aiming to prioritize the best project ideas, eventually deciding which projects will be funded.
Specifically, the selection committee will be looking for applications that help La Salle to achieve the goals of providing a college preparatory education. The committee is looking for applications that have a clear target audience or community that the grant will benefit. The application should also outline the innovative process with all the steps that will be taken.
Students who are applying for a grant must apply with a mentor. This includes teachers, staff, and coaches. The hope is that students and staff working together will foster a culture of innovation and creativity that will increase students' ability to be adaptive and thoughtful leaders in society.
"Being creative, being forward thinking, being entrepreneurial, all of that is a mindset that is palpable here," McClory stated. "I think to embrace that and to model it to students and to have students participate in creativity, in innovation, is an opportunity that we can't miss doing because we [already] do it in so many ways, but we're just formalizing it through Dare to Dream."
About the Writers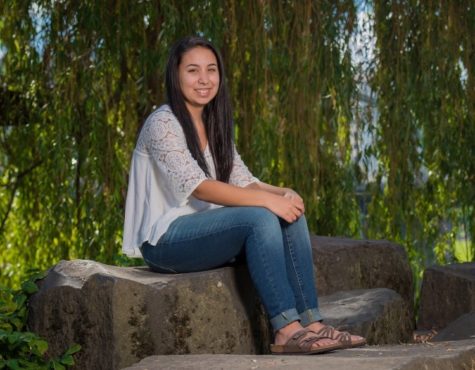 Maddie Pfeifer, Editor
Maddie Pfeifer is a senior this year at La Salle. She enjoys soccer and track and is also involved in many clubs at La Salle. She plans on majoring in...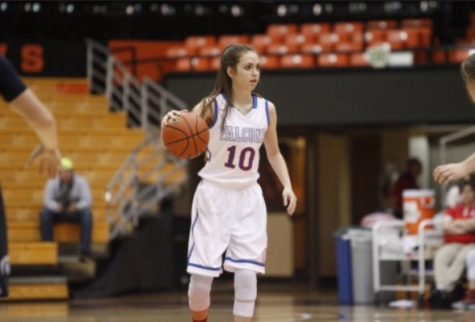 Hannah Sisul, Staff Reporter
Hannah is a junior at La Salle. She enjoys playing softball and hanging out with her friends. Hannah enjoys science and math and would like to pursue a...