Junior Hannah Baggs Competes in the Rose Festival Court
Ever since she was young, junior Hannah Baggs has attended the Rose Festival Parade and wanted to be on the Rose Festival Court. On Wednesday, March 18th, her dream has the possibility of coming true as she competes in the 2015 Rose Festival Court in the World Trade Center Auditorium.
In order to become a finalist for the Rose Festival Court for students in high schools that don't select their own princess, students have to go through a series of applications, and must receive recommendation letters. Once that is finished, the applicants must give a one minute speech and answer two questions. The top four girls picked from those speeches come back later and give a three minute speech, and answer seven impromptu questions.
Finally, those four girls go to the crowning the following week and one girl will be chosen from those four girls to be apart of the fifteen other princesses. Baggs has already gone through this process and will be competing for the crown this Wednesday.
Baggs is a part of the Metro East Finalists, as well as other students from Lake Oswego and Reynolds High School. Competing for the Metro West Finalists are students from Valley Catholic, Tigard, Glencoe, and Century High School.
According to the official Rose Festival website, "The Rose Festival Court is comprised of up to 15 outstanding young women chosen from Portland Metro-area high schools. After their selection in March, Court Members attend after-school and evening orientation meetings during the month of April. Beginning May 5, they travel full-time 5 days a week for 5 weeks, visiting community events, business leaders, hospitals, senior living centers, youth organizations and civic groups.
Additionally, the website states that "Court Members also receive one-on-one mentorship from top female executives, a $3,500 scholarship provided by The Randall Group valid for any accredited college, university or trade program, a complete wardrobe including shoes and accessories, and a lifetime of enduring friendships with their Rose Festival Court sisters."
Baggs says that: "If you're one of the 15 princesses, you receive lots of clothes that you get in order to travel in May… and you get a $3,500 scholarship, a mentor, and a great experience for life."
Baggs says she is most excited for the travel opportunities. "You get to go to elderly homes and go on a weekend trip to a barn and learn to ride horses and line dance," she says. "I'm also excited to meet the other princesses and make new friends."
About the Writer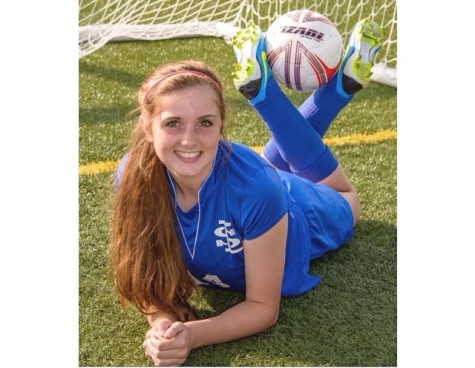 Regan Russell, Staff Reporter
Regan is a junior at La Salle. She enjoys playing soccer for her club team as well as the varsity girls team here at La Salle, and she also plans to play...