Next Level Seniors: Will Koch Commits To Play Golf at Seattle University
Although senior Will Koch started learning golf when he was five years old, it was not until his freshman year during the COVID-19 pandemic that he started to take it more seriously. 
Now, after countless hours of practice and dedication, Koch has committed to play at Seattle University. By going to the next level and committing to play a collegiate sport, Koch joins a select group of students at La Salle who are showcased in The Falconer's Next Level Seniors series.  
Up until COVID-19, Koch was more interested in playing baseball, but with the lockdown, he found it easier to play golf because it allowed him to get outside, get some fresh air, and do something. 
"COVID really provided an opportunity for me to be able to discover that I loved it," Koch said. "I went and played 36 holes every day, there was nothing else to do."  
Koch continued to simultaneously play baseball and golf until he injured his shoulder last year, preventing him from playing baseball this year. Koch misses many aspects of the baseball team, one being the larger team size compared to golf. 
"I miss it, but it all worked out for the best," Koch said.  
While the shoulder injury provided some difficulties and required physical therapy, simply transitioning from baseball to golf proved to be a challenge itself. 
"The swings really mess with each other," Koch said. "I had came out of baseball season playing for La Salle, and in my first few [golf] tournaments, I had no idea where the ball was going because of the swing." 
Tournaments proved to be a real challenge for Koch in the beginning, as "it's totally different than playing on your own," he said.  
With these new challenges, Koch found that the only way to get better was through constant practicing, which results in what he calls "delayed gratification."  
"It takes a month before it really hits your game," he said. "So if you're working on your putting, you can't expect it to get better right away, you have to really wait to see the results."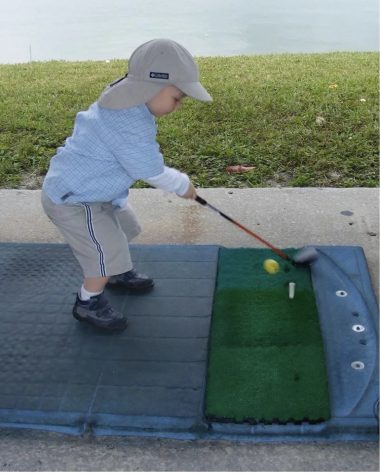 During the golf season, Koch spends most of his time practicing with the La Salle team, either going to the driving range, playing nine holes, or playing other games with his teammates. Koch notes that it is also important to go beyond the physical aspect of practicing. 
"You have to spend a lot of time practicing the mental side in a way which is in your physical practice, but also putting yourself in situations in practice that you'll be in [during] tournaments," he said. "It's hard to do, but that's important for sure." 
On his own, Koch enjoys adding a fitness element to his routine as well as additional short game practice, all while remembering that it is important to take rest days. 
And with the difficulty that Oregon weather often provides golfers, Koch has worked around this by adding a putting green and net for practicing in his garage, although he also tries to "embrace the weather," he said. "Even if it is raining or really cold, you got to go practice."  
Another thing that Koch has found especially instrumental to his development as a player is playing with friends who are better than him. "It teaches you a lot about what they are doing right and what you are doing wrong," he said. 
Golf skills were not the only things that he improved on with practice. "The big thing's been mentally," he said. "A huge part of golf is how you control your emotions, which I feel like it's a really good lesson that you learn in golf that can be applied to life." 
Koch has found that, with playing golf, it is important to remain calm and collected. 
During matches, he likes to have both a focused and relaxed state of mind by first focusing on what shot he wants to take and taking into account all of the outside factors like the wind, lie, elevation, and the weather, and then once he's ready to hit he turns all of that off and tries to have a blank mind. 
"You literally just have to turn the focus off and then think nothing and then just see your target and breathe," he said. 
Early on in his high school golf career, Koch did not win a lot, and his highest finishes were either second or third. But after gaining more experience in tournaments and continuing to play, he earned a first-place finish at the state tournament last year, which he regards as his biggest accomplishment in golf so far.  
"That was a real confidence booster, especially going into the summer that mattered most for recruiting," he said. 
For Koch, the recruitment process was tough, as it was more about reaching out to coaches than coaches reaching out to him. He would invite them to come to watch him play, and he would sometimes visit the campuses and meet with the team to see if he liked it, while also hoping to make a good impression on them.   
Like many other seniors who committed to a collegiate sport, Koch was both relieved and excited when he concluded his recruitment period.  
After considering four other schools, Koch resolved that Seattle University was where he wanted to spend his next four years. He liked both the golf program along with the coach and that the university has a business school, as he is looking to major in finance with a possible minor in Spanish. With this major, he hopes to find a job in private wealth management and eventually a CFO position. 
Koch also found upon visiting the university that the athletes in the golf program were very supportive and worked well together. 
"I'm looking forward to the travel aspect of it," Koch said. "Getting to go to a bunch of different places with the guys and also playing against other big schools because we frequently play against a lot of PAC 12 schools like Oregon and Stanford."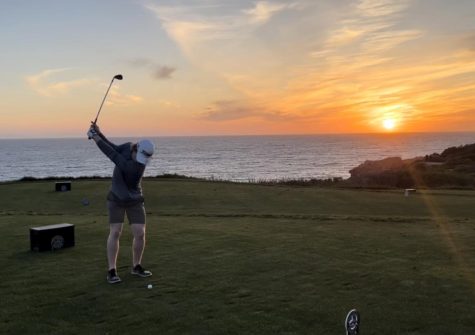 While Koch is excited to play in college, there will be the added pressure and nervousness of not only joining a new team as a freshman but also competing at a higher level. 
However, Koch is ready to embrace the battle. 
"I've been fortunate enough to have a few coaches that have helped me from everything from the mechanics of golf to the mental side, which is more the dealing-with-pressure side," he said. "So I feel like, if I use what they've given me plus the same things I've used during high school, I feel like I should be able to deal with pressure." 
Looking to his college career as a golfer, Koch hopes that the team can make it to the NCAA championship, and personally, he hopes to win a tournament in his first years playing at the collegiate level. 
Koch will miss the La Salle team, especially their match day traditions of getting an "unhealthy" breakfast at a place like Denny's or The Original Pancake House and the fun bus rides to and from the courses. 
Now that the team has qualified for the state championship tournament, a goal Koch has for his last year on the La Salle team is to come out on top and beat Summit High School, which will be some of their biggest competition this year.